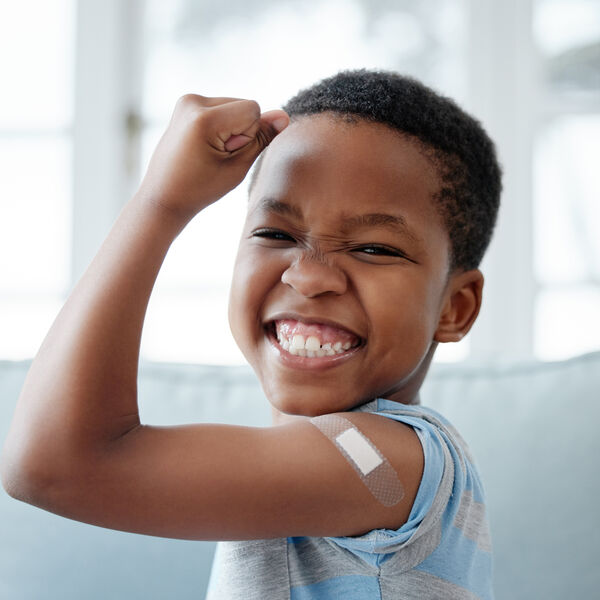 Strengthening Immunization Efforts: NASTAD's Partnership with CDC for National Immunization Awareness Month and Back to School Campaign
August is a significant month in the United States, not only marked by fireflies, family cookouts, and–more recently—perfecting our favorite summer dance trends, but also by National Immunization Awareness Month (NIAM) and the launch of the Centers for Disease Control and Prevention's (CDC) "Back to School" Campaign. At NASTAD, we are proud to align our efforts with these initiatives, amplifying the importance of immunizations and the connection between health and education. 
NIAM: Celebrating Vaccines, Promoting Health 
National Immunization Awareness Month is a powerful reminder of the critical role immunizations play in protecting communities against preventable diseases and safeguarding public health. Throughout August, CDC has led a nationwide campaign to promote vaccinations across all age groups, raising awareness about the significance of vaccines in protecting our collective health and well-being across the lifespan.  
As part of this initiative, CDC created a collection of adaptable social media graphics, available in both English and Spanish, on their NIAM website. These graphics are designed to engage diverse audiences and are downloadable for easy sharing. By using hashtags like #NIAM and #iVax2Protect, CDC aims to share essential information and engage communities in discussion across online platforms. NASTAD encourages you to join in this effort by downloading and sharing these graphics, amplifying the conversation around vaccinations, and contributing to the collective goal of raising awareness. 
CDC's Back to School Campaign: A Call to Action 
As we celebrate NIAM and August steadily comes to an end, so does the excitement of a new school year. CDC's "Back to School" Campaign is a timely initiative focused on ensuring that school-aged children are up to date with their routine immunizations. This effort aligns seamlessly with NASTAD's commitment to safeguarding public health and ensuring the well-being of our youth. 
The nationwide "Back to School" campaign, includes several key elements that aim to keep routine child vaccinations a priority for parents and guardians: 
Digital Ads and Resources: CDC's digital ads will be active from July through September 2023. These ads serve as a reminder to parents and guardians to prioritize routine child vaccinations. To complement these efforts, downloadable resources such as flyers and social media posts are available in both English and Spanish. We encourage all our partners and supporters to engage with these digital assets, which are available for download and adaptable for direct dissemination through your websites, clinics, and social media channels.

Engaging Trusted Sources: CDC is calling on health care professionals, educators, and school leaders to serve as trusted sources of information for parents and guardians. As partners, you can play a pivotal role in supporting efforts to bring children's vaccinations up to date. 

Evidence-Based Strategies: CDC is providing evidence-based strategies and tools to aid in vaccination catch-up efforts. Resources can be accessed on the Let's RISE webpage and the "Back to School" calls to action. Furthermore, the Public Health Foundation has created a toolkit with actionable resources tailored for education professionals. 
NASTAD's Role: Bridging the Gap
At NASTAD, addressing health disparities is central to our values. We recognize the vital role of immunization equity in fostering healthy communities, especially among underserved populations and the critical role that partnerships play in promoting health initiatives. Our website serves as a repository of invaluable information, featuring blogs, press releases, and resources that underscore our commitment to immunization awareness and advocacy. Here's a glimpse of how NASTAD's resources and initiatives tie into National Immunization Awareness Month and CDC's "Back to School" Campaign: 
Join Us in Advocating for Health 
As National Immunization Awareness Month comes to an end and CDC's "Back to School" Campaign continues to take center stage this fall, we invite you to take this opportunity to make a lasting difference in our communities. By educating, advocating, and engaging, we can ensure that individuals of all ages have access to the immunizations they need to thrive. 
Additional Resources: 
Let's stand together to prioritize health and education. NASTAD is proud to champion immunization awareness and support initiatives that empower communities to make informed choices for a healthier future. Together, we can make a difference in the lives of many.