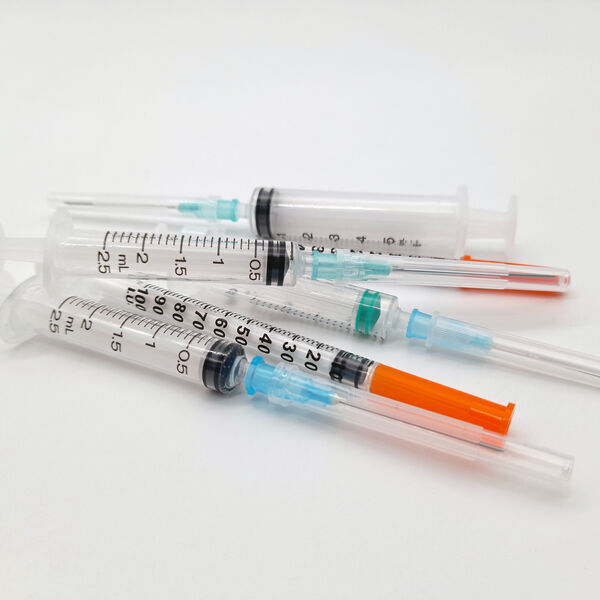 NASTAD Awards $6 Million to Syringe Services Programs (SSPs) and Harm Reduction Organizations
NASTAD Awards $6 Million to Syringe Services Programs (SSPs) and Harm Reduction Organizations
Five-year cooperative agreement will increase access to harm reduction services for people who use drugs
FOR IMMEDIATE RELEASE: April 7, 2023
CONTACT: Kyle Taylor and Maya Hamilton
Washington, DC – Today, NASTAD and project partners, VOCAL-NY, and University of Washington (UW), are excited to announce the selected grant recipients of a CDC-supported funding opportunity: Strengthening Syringe Services Programs (SSPs) through Direct Program Funding initiative. Overall, 65 programs across 31 jurisdictions were awarded a total $6 million dollars for the first year of the initial 2-year funding cycle. This nearly unprecedented, five-year grant initiative supports organizations around the country with the funding and resources to strengthen the capacity of SSPs.
This project aims to directly fund programs to continue serving as critically essential access points for core syringe and safer drug use supplies; overdose prevention information and materials; and a range of services for people who use drugs (PWUDs), such as adult vaccination services, HIV and viral hepatitis testing and linkage to care services, and referral and navigation efforts.
The Strengthening SSPs grant initiative goals are to: 
Provide low-threshold, direct funding to SSPs through a transparent process that prioritizes programs operating within communities experiencing significant health disparities, have limited access to resources for PWUDs, and represent a diversity of program size, scale, and geographic location and participant diversity.

Offer enhanced capacity building assistance on organizational and fiscal development, particularly for a diverse range of programs that represent, and work within, disproportionately affected communities.
The Western North Carolina AIDS Project (WNCAP) is one of the programs that were awarded this grant. WNCAP is a peer-led SSP that distributes safer drug use supplies, overdose prevention education and materials, HIV and HCV testing, referrals, linkage to care, navigation services, and more. One of the many ways WNCAP hopes to use the funding opportunity is by attaining a more comprehensive monitoring and reporting software platform designed to enhance operational efficiency and improve outcomes.
"NASTAD has been instrumental in allowing us to serve the community of western North Carolina and beyond. This support has allowed us to meet people who use drugs where they are at from more locations with more resources and enabled us to hire and train people with lived experience in both frontline and leadership roles. This is vital to the success of any harm reduction program while enhancing the harm reduction workforce at large," noted Raymond Velazquez from WNCAP.  
The Strengthening SSPs grantmaking initiative is an opportunity for NASTAD to support SSPs and harm reduction efforts aiming to end the HIV, viral hepatitis, and intersecting epidemics. While significant and an incredible boost for these essential, lifesaving programs, resources directed towards SSPs certainly will need to be increased in order to meet the needs of these community-based harm reduction efforts. Of note, there were nearly 200 applicants with an overall request amount of nearly $25 million dollars— demonstrating that the need for resources within these programs is significant.
"We at NASTAD are incredibly honored to be entrusted with this innovative and timely grantmaking opportunity and to be able to aid in getting vital resources into harm reduction programs across the country. NASTAD also stands committed to continuing advocacy efforts to increase funding amounts and programmatic support for SSPs in the coming years,"  said Dr. Stephen Lee, NASTAD's Executive Director.
"It's a privilege to be a part of the process of helping syringe services programs continue the amazing, lifesaving work they've been doing," said Arash Diba, Managing Director of Harm Reduction Services at VOCAL-NY. "This country's overdose crisis didn't happen overnight, and it certainly won't be solved overnight. But with these organizations working on the frontlines, in the communities most impacted, we can begin to turn the tides of this devastating public health crisis." 
Award recipients and more details about the project can be found here. 
###
About NASTAD
NASTAD is a leading non-partisan non-profit association that represents public health officials who administer HIV and hepatitis programs in the U.S. We work to advance the health and dignity of people living with and impacted by HIV/AIDS, viral hepatitis, and intersecting epidemics by strengthening governmental public health through advocacy, capacity building, and social justice.