Image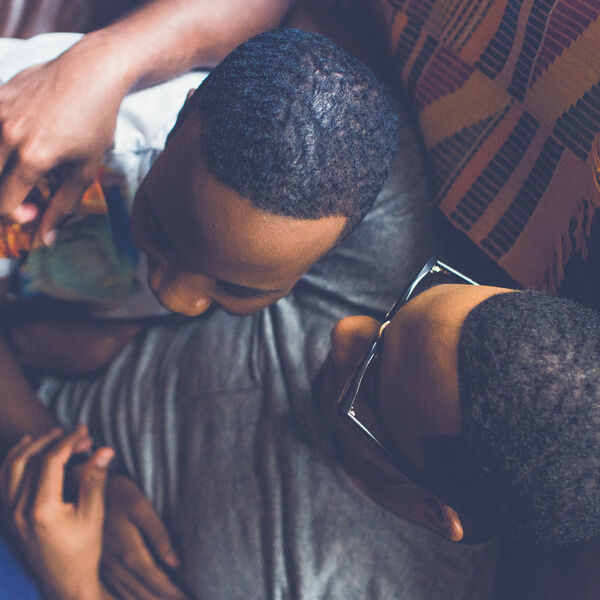 Who We Are
NASTAD is a leading non-partisan non-profit association that represents public health officials who administer HIV and hepatitis programs in the U.S. We work to advance the health and dignity of people living with and impacted by HIV/AIDS, viral hepatitis, and intersecting epidemics by strengthening governmental public health through advocacy, capacity building, and social justice.
Each of NASTAD's seven programmatic teams—Health Care Access, Health Systems Integration, Policy & Legislative Affairs, Hepatitis, Prevention, Health Equity, and Drug User Health—interpret and influence policies, conduct trainings, offer technical assistance, and provide advocacy mobilization for U.S. health departments to improve health outcomes for people living with HIV and hepatitis.
Where We Work
NASTAD represents public health officials in all 50 U.S. states, the District of Columbia, Puerto Rico, the U.S. Virgin Islands, seven local jurisdictions receiving direct funding from the Centers for Disease Control and Prevention (CDC), and the U.S. Pacific Island jurisdictions. 
The local jurisdictions are Baltimore, Chicago, Los Angeles County, Houston, New York City, Philadelphia, and San Francisco.The U.S. Pacific Island jurisdictions are American Samoa, Guam, the Marshall Islands, the Federated States of Micronesia, Northern Mariana Islands, and Palau.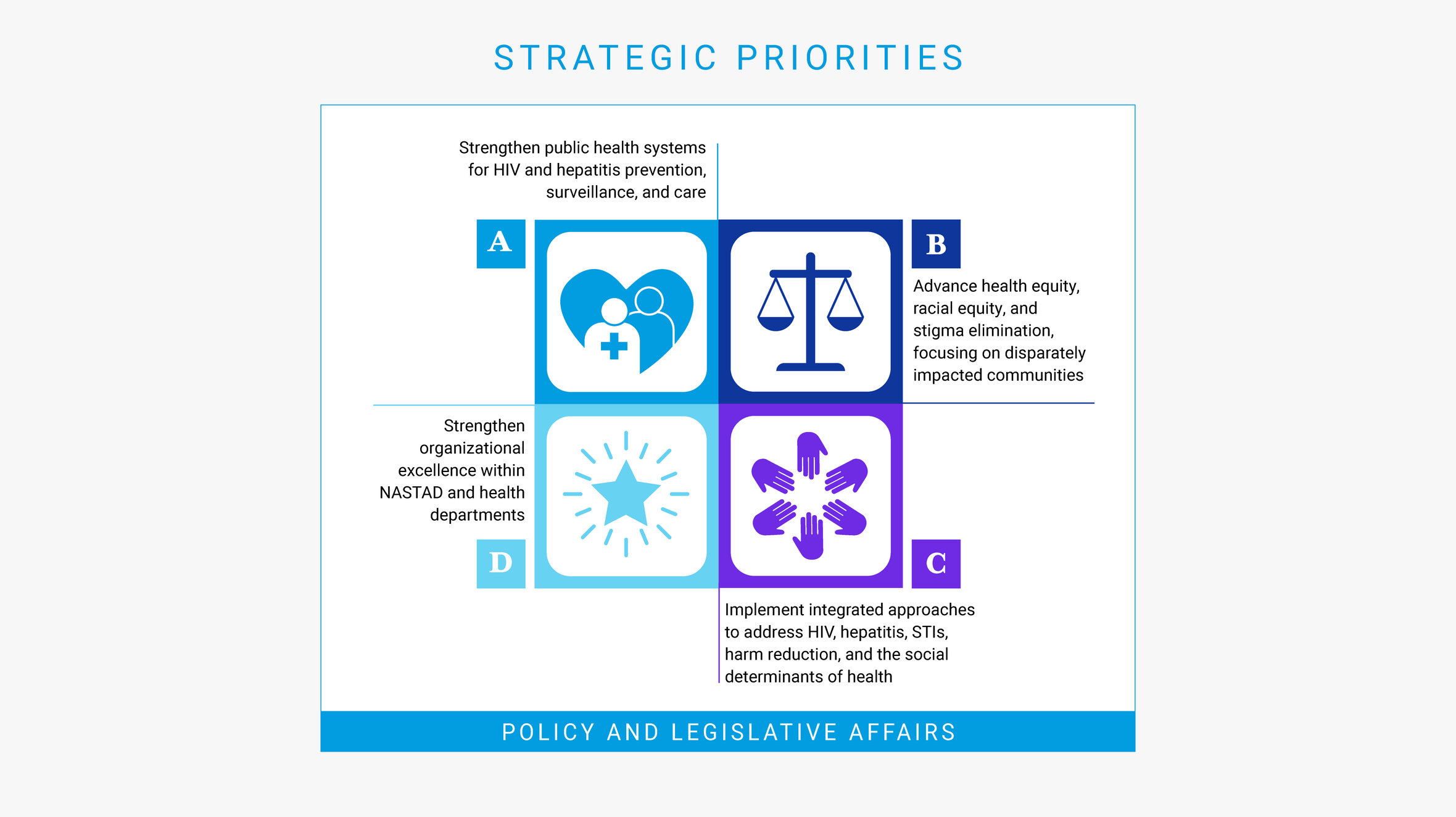 Our Name
NASTAD *
* Since May 2016 we have been "doing business as" NASTAD (National Alliance of State and Territorial AIDS Directors)
Board of Directors
NASTAD is governed by an elected board charged with making policy and program decisions on behalf of the full membership.
Officers (Executive Committee)
David Kern Chicago, Chair
Sarah Braunstein New York City, Vice-Chair
Debra Guilbault Kansas, Secretary
Jeremy Turner Indiana, Treasurer
Clover Barnes Washington, DC, Chair-Elect
Elizabeth Crutsinger-Perry Washington, Immediate Past Chair (ex-officio)
Stephen Lee NASTAD Executive Director (ex-officio, non-voting)
Board Members
Vontrese McGhee, Alabama

Marisa Ramos, California

Maria Jackson, Colorado  

Vince Aguon, Guam

Thaddeus Pham, Hawaii

Andrea Perez, Illinois        

Samuel Burgess, Louisiana

Dawn Fukuda, Massachusetts

Tom Dunn, Michigan

Christine Jones, Minnesota          

Andy Dillehay, Nebraska

Lorlette Moir, New Hampshire   

Anthony J. Hannah, North Carolina     

Kathleen Brady, Philadelphia      

Larisa Bruner, South Carolina

Kimberly Truss, Tennessee        

Felencia McGee, Virginia

Scott Stokes, Wisconsin
Financials
NASTAD is a non-partisan non-profit association that has been granted tax-exempt status under Internal Revenue Code section 501(c)(3). We value the long-standing support of our community. As a non-profit organization on which health departments rely every year, NASTAD is committed to transparency. Below are a number of important documents prepared at the close of each year that outline our financial health, including our state and federal tax filings and a financial audit prepared by an independent third party.
NASTAD is proud to share with the public our most recent annual report, which documents the breadth of NASTAD's work in the mission to develop and strengthen state and territory-based leadership, expertise, and advocacy. 
Can't find what you're looking for here? Please contact Director, Communications Kyle Taylor. 
Members & Resources
NASTAD members are state and local health department staff who have programmatic responsibility for administering HIV and hepatitis healthcare, prevention, education, and supportive service programs funded by state and federal governments. Each state, territory, and local jurisdiction identifies its NASTAD member. NASTAD members offer considerable expertise in identifying community needs and responding to the challenges of the HIV and hepatitis epidemics nationwide and throughout the world. If you have a question about NASTAD membership, please contact Chalse Okeke.