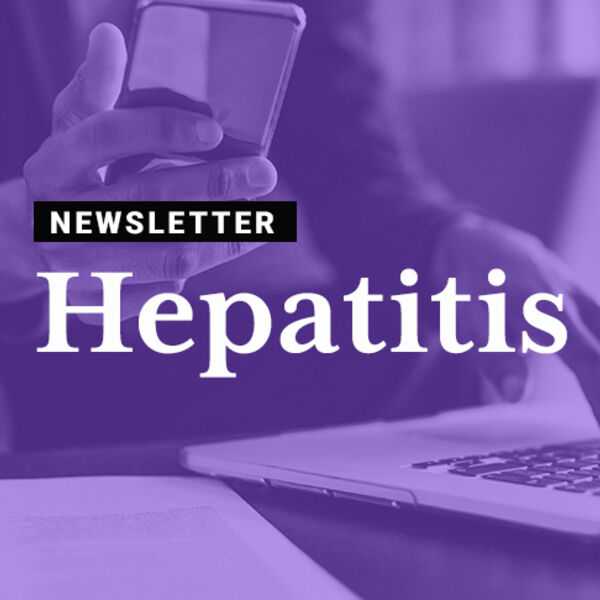 Hepatitis Happenings and Updates
---
NASTAD Updates
Seasons greeting! We hope you all have a wonderful holiday season and a great start to the new year! 
End of Year Wrap up 
This year has been a busy one and the NASTAD Hepatitis team has been working on supporting viral hepatitis program staff through several modalities. Some highlights below: 
Hepatitis Technical Assistance Center: In 2022, we received 64 TA requests from 38 different jurisdictions. The requests have ranged from support for elimination planning and 340B implementation to developing perinatal HCV surveillance and linkage to care procedures. 
Virtual Learning Collaborative: In 2022, we hosted 19 VLC sessions, covering prevention, surveillance, and combined. Starting in VLC Year 2, we have included workshop sessions following the presentation session to increase engagement and peer learning. 
HepNET Launch: NASTAD and partners NACCHO and NVHR, launched the Hepatitis Network for Education (HepNET) in 2022. The HepNET model is focused on improving hepatitis outcomes for people who inject drugs and consists of jurisdictional Learning Communities receiving TA from our Leading with Lived Experience consultants. Other network members include the broader community of health departments, harm reduction organizations, and other partners. For more information, click here. 
Resources: This year, the Hepatitis team has released several resources, including the Newer Hepatitis Staff, Coalition Building, and Laboratory Testing Assessment toolkits. All resources can be found here. 
NASTAD Technical Assistance Meeting: Held for the first time since 2019, NASTAD hosted a hybrid TA meeting (in-person and virtually). During the TA meeting we enjoyed networking, learning and sharing with you all. Presentations from the meeting can be found here. 
We thank you all for your support and it has been a pleasure working with you all this year. Please reach out to us if you have any questions or concerns. Here's to looking forward to 2023! 
Holiday Closures 
On the following dates NASTAD offices will be closed for the holidays: December 26-30 and January 2. Also, during this time, responses may be delayed due to individual staff leave. Have a happy holiday season! 
Our team aims to send out a monthly newsletter to streamline hepatitis communications. If you know someone who would benefit from signing up or if you would like to be unsubscribed from the monthly newsletter, please email us at hepatitis@nastad.org
New Hepatitis Resources 
NASTAD's Hepatitis team and partners have recently released two new resources: 
These resources can guide health departments in developing activities to support PS 21-2103 Component 2 grant deliverables. The Viral Hepatitis Testing: Strategies for Assessing Laboratories provides guidance to jurisdictions looking to survey laboratories on HCV reflex testing and other testing practices. The purpose of the Building a Coalition to Support Viral Hepatitis Elimination Planning toolkit is to guide jurisdictions on collaborating with community partners to develop, implement and evaluate a viral hepatitis elimination plan. Much appreciation and thanks to the many people that made these resources possible. 
VLC recordings/upcoming sessions
Upcoming VLC Session 
The VLC is taking a winter break and will hold the next session on February 8, 2023. We hope to see you all then! 
Previous VLC session 
NASTAD's November Virtual Learning Collaborative (VLC) sessions discussed "Engaging non-traditional partners and people with lived experience in elimination planning and implementation." On November 16, 2022, presentations were given by Dia Obonyo of the Kentucky Department for Public Health and Sarah Ahmed of the New York City Department of Health. The recording can be viewed here. On November 30, we held a workshop session on this topic, and we thank you all for the thoughtful and engaging discussions. 
We are looking for speakers to share their viral hepatitis expertise during the Virtual Learning Collaborative Year 2. Please click here to indicate which dates and topics you are interested in presenting or facilitating. Thank you! 
You can visit the VLC microsite for information on upcoming Year 2 sessions, and tune into recordings from previous VLC sessions.
Upcoming NASTAD-led Work Group Calls 
If you are interested in joining a work group, please reach out to hepatitis@nastad.org and a team member will reach out directly. 
Major City/County HD Work Group 
This is an informal space for hepatitis staff working in a major city/county HD to exchange knowledge and expertise amongst peers and to validate the unique challenges and experiences working in a city/county HD. Past topics discussed include elimination planning, 340B for viral hepatitis, and disease reporting. 
Schedule: Quarterly calls from 3:00 - 4:00 pm ET. Upcoming dates: TBD 
Intended audience: Health department staff from major cities and counties. 
Zoom Meeting ID: 812 2278 5950
Hepatitis and PWID Services Work Group 
Quarterly workgroup in supporting jurisdictions working on integrated viral hepatitis and PWID services, especially Component 3 grantees. The meetings are an open space to discuss progress on implementing PWID service bundles and other related Component 3 activities and to identify TA needs related to these activities. 
Schedule: Quarterly calls from 3:00 - 4:00 pm ET. Upcoming dates: January 18, 2023 
Intended audience: Health department staff (including Component 3 funded jurisdictions) SSP staff, substance use disorder treatment providers, state opioid treatment authorities and other individuals interested in integrating viral hepatitis and PWID services.
Zoom Meeting ID: 865 8940 8297 
Hepatitis C Linkage to Care Workgroup 
This workgroup is a space to share best practices and learn from other jurisdictions about DIS, linkage to care, and patient navigation. 
Schedule: Quarterly calls from 3:00 - 4:00 pm ET. Upcoming dates: January and April 2023 dates TBD 
Intended Audience: Health department prevention and/or surveillance staff working on HCV linkage to care. 
Zoom Meeting ID: 831 5775 0185 (updated) 
Hot Topics: HEPTAC TA Requests 
We have received a few TA requests and we are requesting your assistance: 
Experience with removing Medicaid HCV retreatment documentation requirements, such as the rationale for this requirement and working with Medicaid 
If you have any information of the above TA requests, please email hepatitis@nastad.org. Thank you! 
---
Additional Updates 
Strengthening Syringe Services Programs (SSPs) Through Direct Program Funding- Request for Proposals 
This five-year project aims to strengthen the capacity of SSPs through direct program funding, provided through NASTAD, to continue serving as critically essential access points for core syringe and safer drug use supplies, overdose prevention information and materials, and a range of services for PWUDs such as adult vaccination services, HIV and viral hepatitis testing and linkage to care services, and referral and navigation efforts. 
NASTAD and project partners are charged with soliciting, selecting, issuing, and monitoring subawards within a range of $50,000-$150,000 each to forty (40) to eighty (80) sites dependent on award amount. These resources will be used to support current SSP efforts within selected sites, bolster expansion and reach of SSP services, and can be used for staffing/benefits, infrastructure, and SSP supplies (in alignment with current federal allowability). 
Partner Updates 
Notice - CDC Recommendations for Hepatitis C Testing Among Perinatally Exposed Infants and Children
CDC is requesting comments on draft perinatal HCV testing guidelines. The draft recommendations are "HCV testing of all perinatally exposed infants at age 2–6 months with a Nucleic Acid Test (NAT) for detection of HCV ribonucleic acid (RNA); and referral of infants with detectable HCV RNA to a healthcare provider with expertise in pediatric hepatitis C management." These recommendations consider the possibility of loss to follow-up with later testing and the approach to these guidelines differs from other medical association guidance. Public comments are due by January 27, 2023, and more information can be found here. 
---
Resources 
Updates to Hepatitis B Online, 2nd Edition 
The University of Washington's Hepatitis B Online has recently updated six lessons for the second edition and has added a new mini-lecture series. More updates are expected in winter 2023. Additional CME/CNE/CEs are available for the 2nd edition lessons, including for those who have completed the 1st edition lessons. 
---
Upcoming Webinars/Meetings:
Upcoming Webinars
TiP-HepC Community of Practice Webinar Series | January 25th and March 15th 2023 
This TiP-HepC ("Treatment in Pregnancy for Hepatitis C") Community of Practice is a three-part webinar series that will focus on 1) the challenges of linkage and treatment for hepatitis C in pregnancy, 2) practical strategies and best practices to improve linkage to care and treatment, and 3) research needs to improve clinical practice and treatment coverage for pregnant persons. This webinar series will bring together clinicians, academics, researchers, advocates, professional societies, regulatory agencies and industry representatives to align on best practices to improve treatment for HCV in pregnancy. The TiP-HepC Community of Practice is intended for all stakeholders involved in the care of hepatitis C infection in pregnancy. 
More information and past recordings can be found here. 
Archived Webinars
Challenges in HCV Linkage and Treatment in Pregnancy  
Global Task Force on Hepatitis Elimination
Although routine antenatal testing for hepatitis C is increasing, there is limited guidance when it comes to best practices regarding hepatitis C treatment for individuals diagnosed during pregnancy. As a result, very few individuals diagnosed with hepatitis C in pregnancy are successfully treated, and they remain exposed to the ongoing risks associated with chronic hepatitis C infection. Learn more from this recording.
Upcoming Meetings
CSTE Hepatitis C Subcommittee Meetings 
The Hepatitis C Virus (HCV) subcommittee comprises epidemiologists, program coordinators, and others interested in hepatitis C surveillance and epidemiology. The purpose of this Subcommittee is to inform and improve practices related to HCV surveillance and data analysis in local, state, tribal, and territorial settings, as well as build epidemiologic capacity and support partnerships related to HCV surveillance. The Subcommittee is also charged with reviewing and developing national position statements on HCV-related topics, including standardized surveillance case definitions. For more information and to sign up for the subcommittee bi-monthly calls, please click here. 
---
Conferences/Events (National & Local) 
2023 North American Viral Hepatitis Elimination Summit 
March 24-25, 2023 | Los Angeles, CA 
This is a collaborative effort of the AASLD, CASL and AMH to foster collaboration, increase knowledge translation, and exchange ideas with the goal of enhancing viral hepatitis elimination and reducing liver complications including liver cancer among North Americans. 
For more information and registration, click here. 
National Latinx Conference on HIV, HCV & SUD 
May 11-13, 2023 | New Orleans, LA and virtual 
The National Latinx Conference on HIV/HCV/SUD also known as NaLa, aims to create opportunities to share information and efforts around health disparities that negatively impact the Latinx population such as Human immunodeficiency Virus (HIV), Hepatitis C (HCV) and Substance Use Disorder (SUD), by bridging the varied disciplines of education, advocacy, and clinical care. Thus, creating better health outcomes for the Latinx population. 
Additional information and registration can be found here. 
---
Publications
Project in Rural Kentucky Shows Progress Toward Hepatitis C Elimination 
In an abstract for the Liver Meeting, The Kentucky Viral Hepatitis Treatment Project reports on progress towards treatment among people who use drugs in rural areas. In the study, 347 participants were recruited to take a 12 week course of Epclusa, with no-cost medication and no restrictions around sobriety. Seventy-seven percent of those who started treatment (337) completed the 12-week regimen and SVR rate was 90%, with lower SVR rates among younger and those actively injecting. 
The Liver Meeting was held in November this year in Washington, DC. Abstracts are available without a subscription. Poster presentations can also be found here.