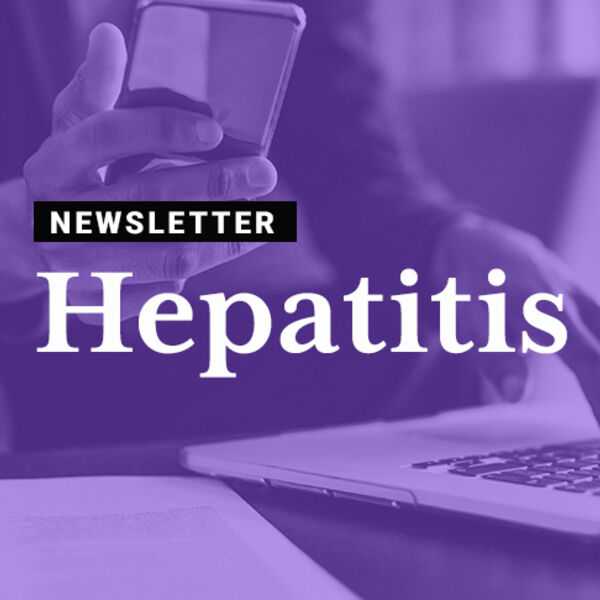 Hepatitis Happenings and Updates
---
NASTAD Updates
VLC recordings/upcoming sessions
Save the Date!  
The VLC Year 2 kickoff is taking place September 21 from 3-4:30 pm ET and September 28 from 3-4 pm ET on implementing hepatitis services in high-impact settings. You can find the registration link here. 
We are looking for speakers to share their viral hepatitis expertise during the Virtual Learning Collaborative Year 2. Please click here to indicate which dates and topics you are interested in presenting or facilitating. Thank you! 
Previous VLC session 
NASTAD's most recent Virtual Learning Collaborative (VLC) session took place on July 27, 2022: "Leveraging existing data sources for case matching," was moderated by Shauna Onofrey, Senior Epidemiologist in the Office of Research and Evaluation at the Massachusetts Department of Public Health, and a member of NASTAD's HepTAC Advisory Committee, who was joined by Sarah New, epidemiologist with the Surveillance, Epidemiology, Assessment, and Evaluation Section of the STD Control Branch and Tony Fristachi, HCV informaticist at the California Department of Public Health. 
You can visit the VLC microsite for information on upcoming Year 2 sessions, and tune into recordings from previous VLC sessions.
NASTAD National HIV and Hepatitis Technical Assistance Meeting
October 11-14, 2022 | Washington, DC and virtual option 
NASTAD's 2022 National HIV & Hepatitis Technical Assistance Meeting will allow ADAP coordinators, Ryan White HIV/AIDS Program (RWHAP) Part B coordinators, prevention managers, and hepatitis coordinators from states and CDC directly funded jurisdictions to participate in various conversations about HIV and hepatitis policy, clinical developments, and innovative programming. The theme is "Responding to Shifting Public Health Challenges," and will focus on health department efforts to address a confluence of challenges including COVID-19, MPX, reproductive health, and the politicization of public health work. The meeting will take place October 11-14, 2022, at the Omni Shoreham Hotel in Washington, DC, and will also include an option for virtual participation. General registration ($800) runs from September 1-30. All registrations after September 30 are considered onsite registrations ($950). Please click here to register.
Upcoming NASTAD-led Work Group Calls 
If you are interested in joining a work group, please reach out to hepatitis@nastad.org and a team member will reach out directly. 
Major City/County HD Work Group 
This is an informal space for hepatitis staff working in a major city/county HD to exchange knowledge and expertise amongst peers and to validate the unique challenges and experiences working in a city/county HD. Past topics discussed include elimination planning, 340B for viral hepatitis, and disease reporting. 
Schedule: Quarterly calls from 3-4 pm ET. Upcoming dates: November 16, 2022 
Intended audience: Health department staff from major cities and counties. 
Zoom Meeting ID: 812 2278 5950 
Hepatitis and PWID Services Work Group 
Quarterly workgroup in supporting jurisdictions working on integrated viral hepatitis and PWID services, especially Component 3 grantees. The meetings are an open space to discuss progress on implementing PWID service bundles and other related Component 3 activities and to identify TA needs related to these activities. 
Schedule: Quarterly calls from 3-4 pm ET. Upcoming dates: October 26, 2022, January 18, 2023 
Intended audience: Health department staff (including Component 3 funded jurisdictions) SSP staff, substance use disorder treatment providers, state opioid treatment authorities and other individuals interested in integrating viral hepatitis and PWID services.
Zoom Meeting ID: 865 8940 8297 
Hepatitis C Linkage to Care Workgroup 
This workgroup is a space to share best practices and learn from other jurisdictions about DIS, linkage to care, and patient navigation. 
Schedule: Quarterly calls from 3-4 pm ET. Upcoming dates: October 27, 2022; January and April 2023 dates TBD 
Intended Audience: Health department prevention and/or surveillance staff working on HCV linkage to care. 
Zoom Meeting ID: 819 1162 7246
Hot Topics: HEPTAC TA Requests 
We have received a few TA requests and we are requesting your assistance: 
Information on FQHCs or other clinics that have developed and implemented an HCV care cascade in EPIX EMR. 
Integrated models for Hepatitis B vaccination delivery to PWIDs and other adults who are un- or underinsured, with collaboration between viral hepatitis and immunization programs. Examples of funding mechanisms and community-based vaccine administration models are requested. 
NASTAD in collaboration with several jurisdictions is nearly finished developing a coalition-building toolkit. We are requesting sample meeting tools, surveys, strategic planning, and other tools that you all have used to facilitate coalition meetings and develop a strategic plan. 
In response to the July 27 VLC session, we are requesting information on conducting record linkages using built-in R applications. 
Combined HIV and viral hepatitis testing models implemented in SSPs and other harm reduction settings. All related resources are welcome! 
If you have information any of the above TA requests, please email hepatitis@nastad.org. Thank you! 
New NASTAD Resources
Re-envisioning Community Engagement: A Practical Toolkit to Empower HIV Prevention Efforts with Marginalized Communities walks through the foundational concepts and principles that shape community engagement within HIV prevention and care. With the identified goals of the Ending the HIV Epidemic in the U.S. (EHE), it is crucial for EHE jurisdictions, health departments, and community organizations to effectively engage communities within the process. Community engagement applies to different communities and regions. When executed with authenticity and humility, community engagement is an effective empowerment tool. 
Harm Reduction Hacks is a comprehensive microsite and resource to guide organizations developing new and/or with existing syringe services programs (SSPs) in program design, implementation, and organizational sustainability. 
---
Resources
CDC Vital Signs: Hepatitis C Treatment Among Insured Adults — United States, 2019–2020
CDC's August 2022 Vital Signs issue provides new research on low rates of timely treatment initiation among insured adults with Hepatitis C. The report notes that only 1 in 3 individuals with insurance were treated within a year of diagnosis. Cost, insurance treatment restrictions, and limited primary care providers treating hepatitis C are some of the many barriers to timely treatment. The MMWR article can be accessed here. 
Quest Diagnostics Aims to Close Gaps in Maternal Healthcare with New Obstetrics Test Panel that Includes Hepatitis C Screening - Aug 17, 2022 
Quest Diagnostics recently released a new Obstetric Panel with Fourth Generation HIV, Hepatitis C Antibody with Reflex (test code 12075). "This panel includes tests used for routine prenatal care during early pregnancy, including HIV-1/2 Antigen and Antibodies, Fourth Generation, with Reflexes and Hepatitis C Antibody with Reflex to HCV, RNA, Quantitative, Real-Time PCR, which have been recommended for all women during early pregnancy by the American College of Obstetricians and Gynecologists (ACOG)." For more information on the panel, please click here.
From the Opioid Settlement Tracker: 
And on August 12, 2022, Endo filed for bankruptcy and announced its own agreement in principle worth up to $450 million to participating state and local governments. At present, "negotiations are being led by the following states: Maine, Massachusetts, New Hampshire, Pennsylvania, Tennessee, Vermont, and Virginia. The settlement is also joined by the attorneys general of Arizona, Colorado, Connecticut, Delaware, the District of Columbia, Hawaii, Idaho, Illinois, Indiana, Iowa, Kansas, Kentucky, Michigan, Minnesota, Missouri, Montana, Nebraska, Nevada, New Jersey, North Carolina, North Dakota, Rhode Island, South Carolina, South Dakota, Utah, Washington, Wisconsin, Wyoming, and the U.S. Virgin Islands."
Community Collaborations with Health Departments for Hepatitis B Prevention 
In this webinar, panelists discussed examples of successful community collaborations with Health Departments and how community organizations can form strong, lasting relationships with them in order to prevent hepatitis B. 
---
Upcoming Meetings
Conferences/events (National & Local) 
United States Conference on HIV/AIDS | Oct 8-11, 2022 
San Juan, Puerto Rico 
This year, the United States Conference on HIV/AIDS (USCHA) is being held in-person in San Juan, Puerto Rico. The AIDS Institute and NASTAD are excited to be co-hosting the Hepatitis Pathway at USCHA for the fifth consecutive year. We hope this years' Pathway will consist of a variety of topics related to the intersection of hepatitis, HIV/AIDS, and harm reduction. Check out the Hepatitis Pathway sessions below:
Monday, October 10: 
Session 5: 9-11am Happenings in Hepatitis B Virus and Tales from the Field 
Session 6: 2-4pm Tackling Hepatitis Through Syndemic Approaches 
Session 7: 4:14-6:15pm Looking Across the Hepatitis Elimination Timeline 
National Harm Reduction Conference | October 13–16, 2022 
San Juan, Puerto Rico 
The 13th Annual National Harm Reduction Conference is being held this year in San Juan, Puerto Rico. The conference is a "safe spaces for the exchange of ideas and cutting-edge practices that reduce harms associated with drug use. Creating networking opportunities for people from diverse backgrounds committed to dismantling the racialized policies that underwrite and perpetuate oppression. Challenging stigmatizing narratives about people who use drugs by supporting their leadership development and exposing social inequities driven by structural violence and discrimination." Registration is closed, but the waiting list can be found here. 
International Conference on Health and Hepatitis Care in Substance Users (INHSU) | October 19-21 
Hybrid model – Glasgow, Scotland and on-demand streaming
Join delegates from all over the world with 20+ sessions from world-leading experts over three days. With over 100 sessions on the topic of drug policy, health and wellbeing of people who use drugs, harm reduction, hepatitis C and other infectious diseases. Please click here to access the conference page and registration. 
AASLD The Liver Meeting | November 4-8, 2022 
Hybrid model- Washington, DC and online 
The world's premier meeting on liver disease provides access to groundbreaking science, opportunities to exchange ideas with leading clinicians and researchers, and the chance to network with your peers – online, in-person, or both. Registration to open soon. Click here for meeting registration. 
---
News Bulletin
Publications:
Hepatitis C Virus Testing During Pregnancy After Universal Screening Recommendations 
Abstract: The study evaluates the effect of the 2020 Centers for Disease Control and Prevention and U.S. Preventive Services Task Force recommendations on hepatitis C virus (HCV) screening among pregnant persons nationally and by health insurance type. The study included 5,048,428 pregnant persons aged 15–44 years with either Medicaid or commercial health insurance who had obstetric panel testing performed by Quest Diagnostics, January 2011–June 2021. Antibody screening for HCV infection increased before and accelerated after the updated recommendations in early 2020. Disparities in HCV testing by health insurance status were substantial over the entire study period. Despite substantial progress in the proportion of pregnant persons screened for HCV infection, current testing rates fall short of universal recommendations. 
Regional Differences in Mortality Rates and Characteristics of Decedents With Hepatitis B Listed as a Cause of Death, United States, 2000-2019 
Question: Were there regional differences in mortality rates and characteristics among decedents with hepatitis B listed as a cause of death in the US during 2000 to 2019? 
Findings: In this nationwide cross-sectional study including 35 280 decedents from 2000 to 2019, the highest hepatitis B–listed death rates were observed in coastal and Appalachian states; in addition, younger median age at death occurred predominantly in Appalachian states. Most decedents, regardless of birthplace, had liver-related conditions listed as underlying cause of death, and decedents born in the US, who constituted approximately two-thirds of all deaths, more frequently had non-liver conditions listed as underlying cause of death compared with non-US–born decedents. 
Meaning: These findings suggest that in addition to addressing liver-related complications, US-born persons with chronic infection may also require diagnosis and management of multiple comorbidities.