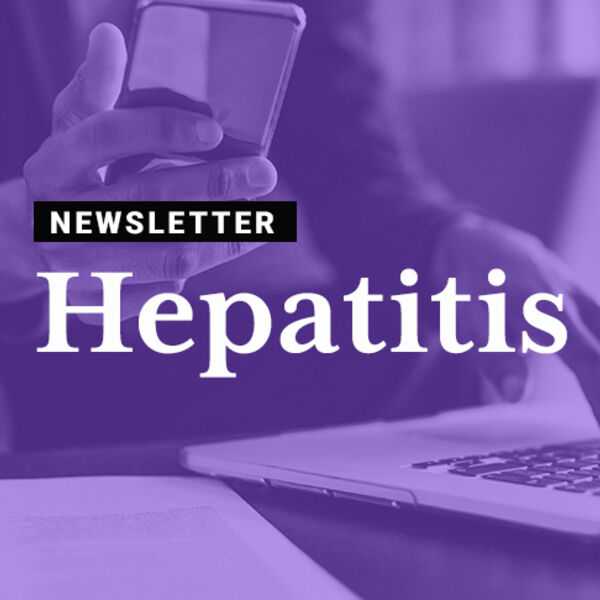 Hepatitis Happenings and Updates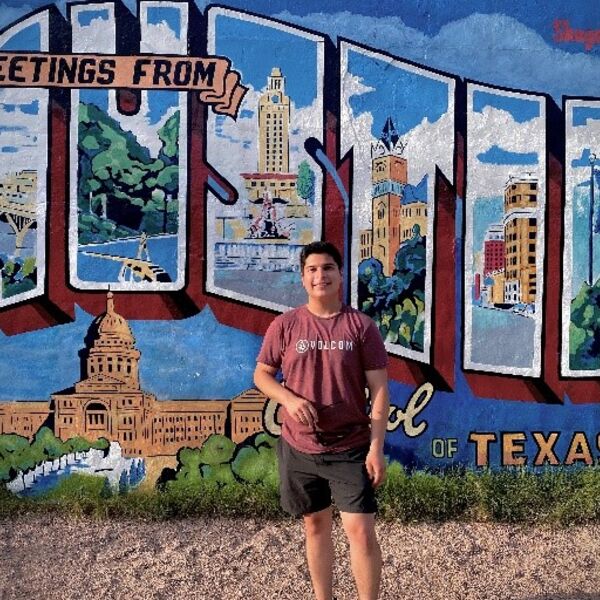 Austin Rios is an undergraduate from the University of Texas at Dallas studying biochemistry and psychology. Currently, he is living, studying, and interning (with us!) in Washington, D.C. as part of the University of Texas System Bill Archer Fellowship. Along with 48 other students from Texas, he is in the nation's capital to learn about the policymaking process and advocacy. Rios has a profound interest in health policy sparked by his personal struggles in accessing the healthcare system during his youth. He has also recently gained admission to several medical schools and will matriculate in the fall.  
Rios was born and raised in Dallas, Texas. He is a proud product of the Summer Health Professions Education Program, the Pre-Medical Enrichment Program at UCLA, and the Summer Internship Program at the Johns Hopkins University School of Medicine. He was involved in the establishment of an LGBTQ+ charity clinic in Dallas and remains a volunteer staff member in his free time. Rios is also an EMT with a wealth of clinical experience both in the hospital and out. Most recently, Rios vaccinated over 1500 individuals against COVID-19 through the Dallas County Medical Reserve Corps.  
Outside of his career, he is a clarinetist (his favorite full orchestra piece is Danzon No. 2 by Marquez). Although it may not seem like it, he is a horror movie fanatic! A couple of his favorite films include Hereditary and Midsommar (please reach out to him if there are any films you recommend for him too!). Rios also has an (academic?) interest in drinking different flavors of La Croix, Bubly, and Waterloo Sparkling Water. Above all, he enjoys spending time with his friends and family. 
2022 Minority Leadership Program – Now Accepting Applications!  
NASTAD is pleased to announce the opening of the application cycle for the 2022 Minority Leadership Program (MLP). In its eighth cycle, MLP serves as a space, rooted in social justice, for health department staff of color to engage in critical conversations about job advancement; overcoming institutional barriers to equity; managing emotions and burnout; identifying racial and gender-based microaggressions and triggers; successful staff and project management; effective communication; and more. MLP has created a launchpad for dozens of public health professionals of color to visualize and own their leadership roles in ending health inequities. MLP participation empowers fellows to engage in successful salary negotiations, gain promotions, influence culturally relevant public health strategies, and create professional connections that last a lifetime.   
Applications for the Minority Leadership Program 2022 Cohort are due Thursday, February 10, 2022. Visit the website for additional details on eligibility requirements, estimated timelines, and more.
In partnership with the CDC's Division of Viral Hepatitis, NASTAD's most recent Virtual Learning Collaborative (VLC) session took place January 12, 2022: Building or Enhancing a Coalition to Eliminate Viral Hepatitis, Part II, featuring Sarah Ahmed (NYC) and Tara McKinney (MO). You can visit the VLC microsite to register for upcoming sessions, view the 2022 calendar, and tune into recordings from previous VLC sessions. 
Next VLC session will take place next week on January 26, 2022, from 3- 4 pm EST, Statutes and mandates for viral hepatitis condition and laboratory reporting that will be moderated by HepTAC consultant Shauna Onofrey who will be joined by our colleagues Ami Gandhi (GA) and Seth Eckel (MI).
Additionally, if you're interested in presenting or moderating during the VLC, we would be thrilled to showcase your work and have you participate! Sign up here.  
NASTAD's Quarterly Newer Hepatitis Staff Call 
January 31, 2022 at 2:00 PM EST 
This call is intended for folks who are new to their roles in their respective jurisdiction. NASTAD developed a Newer Hepatitis Staff Toolkit that will be made available to attendees as we allow time for discussion about your experience as a new colleague and any challenges or questions you might have for NASTAD or other colleagues on the call.
If you wish to attend, please reach out to Jasmine West, jwest@nastad.org for the calendar invite.
---
Resources
Additional Updates
Leading Viral Hepatitis Research and Advocacy Groups Launch Hep ElimiNATION 
The Hep ElimiNATION Project Team (O'Neill Institute, NVHR, and CHLPI) launched their initiative on January 11, 2022: the country's first comprehensive analysis of the policy landscape and programmatic strategies aimed at viral hepatitis elimination in 50 states, Washington DC, and Puerto Rico. The team invites jurisdictions to provide feedback on the release of the preliminary grades—public comment submission forms are accessible on their website and will be accepted until April 15, 2022. If you were unable to attend, check out the webinar recording.
Congratulations! – NYC 2030 Viral Hepatitis Elimination Plan 
The New York City Department of Health and Mental Hygiene (DOHMH) released the Plan to Eliminate Viral Hepatitis as a Major Public Health Threat in New York City by 2030. Check out their plan outlining three main goals, including smaller targets for each one:
Reduce new hepatitis C infections among people in NYC by 90% by 2030 
Reduce premature deaths among people with chronic hepatitis B and chronic hepatitis C in NYC by 65% by 2030; improve the health of people with hepatitis B and C in NYC 
Reduce health inequities related to viral hepatitis infection among people in NYC 
Community stakeholders recognize that the implementation of this plan involves addressing intersecting epidemics; folks experiencing homelessness, HIV, and injection drug use. They also state that "it is important to cast a wide net with universal screening and vaccination." To see more of their target goals, check out the full elimination plan here. For any questions about the Viral Hepatitis Elimination Plan, email hep@health.nyc.gov.
Upcoming Webinars/Events:  
The State of Hepatitis B 

January 26 at 10:00 AM EST

Join Hep B United and the World Hepatitis Alliance for an update on the state of hepatitis B. Panelists will discuss recently published prevalence estimates of hepatitis B both globally and in the U.S., and efforts to eliminate hepatitis B.

Optimizing HCV linkage to care: Experiences implementing laboratory-based reflex testing 

January 27 at 11:00 AM EST 
Coalition for Global Hepatitis Elimination

Join this webinar to hear from laboratorians, clinicians, and public health officials participating in the case studies and from others who have since been identified as pioneers in implementing HCV reflex testing in new settings. Speakers will present the HCV reflex testing algorithm used by their institution and discuss considerations on issues such as: Start-up investments in staff training, revising lab ordering forms and electronic health records, specimen transfer and storage, quality control measures, costs and economic benefits, equipment requirements, and impact on improving linkage to care. 

Sheltering Drug Users 101 –Part 2

NASTAD's five-part webinar series, "Housing People Who Use Drugs" 
February 2 at 3:00 PM EST

The series focuses on the complexities and considerations of providing housing services for people who are in active drug use and experiencing housing instability. The webinar topics will include cultural competence when housing people who use drugs (PWUD), program models for housing PWUD, federal funding for housing, and Section 8 barriers when working with PWUD involved in the criminal-legal system. This webinar will discuss what housing service providers need to know about working with and supporting people in active use and/or in treatment, including recommendations for services or resources to have available at day/overnight shelters.
Archived Webinars/Events 
The Impact of COVID-19 on Hepatitis C Services 

CATIE 

This webinar, in partnership with CanHepC, explores the impact of COVID-19 on the hepatitis C cascade of care, health outcomes for people living with or cured of hepatitis C, and communities affected by hepatitis C. It also discusses what lessons we could learn from our response to COVID-19 to achieve our hepatitis C goals. 

Hep ElimiNATION Launch Webina

O'Neill Institute, NVHR, Center for Health Law & Policy Innovation

Hep ElimiNATION released the grades assessing the policy landscape and programmatic strategies impacting viral hepatitis elimination in the 50 states, Washington, DC, and Puerto Rico. 
---
Job Opportunities
Viral Hepatitis Unit Manager, Michigan Department of Health  
This position is for a Viral Hepatitis Unit Manager position in the Healthcare-Associated Infections, Body Art, Tuberculosis, and Viral Hepatitis (HBTV) Section and will be responsible for supervisory and programmatic management of the Viral Hepatitis Unit, maintenance of grants, budgets, and contracts, aligning viral hepatitis surveillance and prevention activities (including syringe service program implementation), overseeing both contractual and civil service first-line staff, coordinating with both State and non-State of Michigan entities, and directing the priorities of the program to maximize the benefit to public health. Closing January 30, 2022.  
---
News Bulletin
Publications  
Virginia Medicaid Eases Access to Hepatitis C Treatment, HepMag, December 16, 2021 
Beginning in January 2022, Virginia's state Medicaid program no longer requires providers to complete preauthorization forms before clients receive hepatitis C medications. Click to read more from provider and patient perspective.
Hepatitis D (DELTA) at American Association for the Study of Liver Disease 
Read through the New AASLD 2021 Treatment Studies, providing Hepatitis D Delta overview and statistics.
Fingerstick testing increased HCV screening in people who use drugs, Healio, December 17, 2021 
"Onsite screening with a fingerstick assay at addiction treatment centers increased diagnosis and treatment of hepatitis C among people who use drugs, researchers reported."