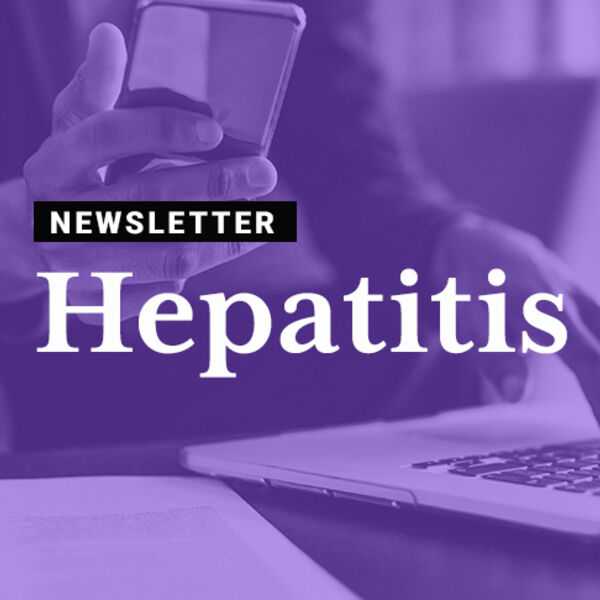 Hepatitis Happenings and Updates
---
NASTAD Updates
Upcoming NASTAD-led Work Group Calls 
Please note the updated dates for 2023. If you are interested in joining a work group, please reach out to hepatitis@nastad.org or Isabel Lechuga (rlechuga@nastad.org) or Zakiya Grubbs (agrubbs@nastad.org) and we will reach out directly. 
Hepatitis C Linkage to Care Workgroup 
This workgroup, led by Amelia Salmanson Utah Viral Hepatitis Coordinator and HepTAC consultant, is a space to share best practices and learn from other jurisdictions about DIS, linkage to care, and patient navigation. 
Schedule: Quarterly calls from 3-4 PM ET
Upcoming dates: February 15, May 10, and August 16, 2023 
Intended Audience: Health department prevention and/or surveillance staff working on HCV linkage to care. 
Outbreak Detection Planning Work Group (New!) 
Collaborative space for jurisdictions to discuss developing and implementing an outbreak response plan for Hepatitis A, B and C. Jurisdictions can share best practices and outbreak response activities, including monitoring surveillance data to identify outbreaks. 
Schedule: Monthly calls every fourth Tuesday from 3:30-4:30 PM ET. Upcoming dates: February 28 (Nevada will discuss draft outbreak plan), March 28, April 24, 2023 
Intended audience: Health department prevention and surveillance staff working on developing and implementing an outbreak response plan as a part of PS 21-2103 Component 1 grant activities. 
Zoom Meeting ID: 848 7505 9553
Hepatitis and PWID Services Work Group 
Quarterly workgroup in supporting jurisdictions working on integrated viral hepatitis and PWID services, especially Component 3 grantees. The meetings are an open space to discuss progress on implementing PWID service bundles and other related Component 3 activities and to identify TA needs related to these activities. 
Schedule: Quarterly calls from 3-4 PM ET
Upcoming dates: March 15, June 14, and September 20, 2023 
Intended audience: Health department staff (including but not limited to Component 3 funded jurisdictions) SSP staff, substance use disorder treatment providers, state opioid treatment authorities and other individuals interested in integrating viral hepatitis and PWID services.
Newer Hepatitis Staff Calls 
These calls are being restructured in 2023 and are open to all new hepatitis health department staff who started their roles in the respective quarter of the call date. Attendees will have the opportunity to meet-and-greet others and familiarize themselves with NASTAD's Newer Hepatitis Staff Toolkit. Reach out to Jasmine West (jwest@nastad.org) to be added to the invitation.
Schedule: Quarterly calls from 2-3 PM ET
Upcoming dates: March 27, June 26, September 25, 2023 Intended Audience: Newer hepatitis program staff (e.g. program coordinators, surveillance staff, etc.)
VLC recordings/upcoming sessions
Upcoming VLC Session 
On February 22, we will continue our discussion on the topic "Using a health equity approach to improve data collection and use of demographic data (sex, gender identity, race, and ethnicity) and risk factors" with office hours with Kelsa Lowe and NASTAD. In March, the VLC will explore the topic of "Working across the health department and with other state agencies to increase collaboration on viral hepatitis prevention and surveillance activities," with presentations on March 8 and a workshop on March 22 to discuss this topic in more detail. All sessions will be held at 3 PM ET. 
Previous VLC session 
NASTAD's February 8th Virtual Learning Collaborative (VLC) sessions discussed "Using a health equity approach to improve data collection and use of demographic data (sex, gender identity, race, and ethnicity) and risk factors" with a presentation by Kelsa Lowe of the Wisconsin Department of Health Services, moderated by Kevin Heslin, Health Equity Officer with the CDC's Division of Viral Hepatitis. The recording can be viewed here.
We are looking for speakers to share their viral hepatitis expertise during the Virtual Learning Collaborative Year 2. Please click here to indicate which dates and topics you are interested in presenting or facilitating. Thank you! 
You can visit the VLC microsite for information on upcoming Year 2 sessions, and tune into recordings from previous VLC sessions.
Hot Topics: HEPTAC TA Requests 
We have received a few TA requests and we are requesting your assistance: 
Examples of simple, visual patient handouts on the importance of HCV treatment 
For jurisdictions with a corrections workgroup within a larger viral hepatitis coalition, what types of agencies/individuals are involved?
How jurisdictions have successfully advocated for making anti-HCV negative test results reportable and implemented this change in reporting and surveillance. 
Examples of health systems assessments and what feedback is provided to respondents for HBV and/or HCV testing policies 
If you have any information of the above TA requests, please email hepatitis@nastad.org. Thank you! 
---
Additional Updates 
New NASTAD Resource: Dataset Matching Toolkit 
The Dataset Matching Toolkit provides users with a blueprint for matching datasets, from creating a proposal through the matching process. Included are considerations for data use agreements, instructions for data preparation in SAS, R, and Excel, options for matching software, sample matching code for SAS and R that includes various approaches to 'fuzzy' matching, and datasets for consideration. The toolkit aims to be useful to individuals at all process steps - from brainstorming to troubleshooting code. The toolkit also provides options for individuals who are not comfortable with coding, including instructions for how to prepare data in Excel, and software options for matching outside of SAS or R. 
Call for Presentations: Hepatitis Community Collaborative (HC2) 
Presentation Proposal Deadline: March 10, 2023  
Event Date: April 25, 2023  
NASTAD and The AIDS Institute (TAI) are pleased to host the third Hepatitis Community Collaborative (HC2)! Following HC2 events in 2020 and 2021, we are excited to re-convene as a group of hepatitis advocates, infectious disease experts and people with lived experience (PWLE) and provide updates on what communities are doing to combat viral hepatitis. The one-day, virtual and free convening will provide advocates with a platform for cross-jurisdiction learnings and innovative approaches via presentations, peer-to-peer information sharing, dialogue and forums.  
Partner Updates 
Hepatitis C State of Medicaid Access: 2023 National Snapshot Report 
The Center for Health Law and Policy Innovation of Harvard Law School (CHLPI) and the National Viral Hepatitis Roundtable (NVHR) recently published the Hepatitis C: State of Medicaid Access 2023 National Snapshot Report. Since the last update in June 2022, several states have removed prior authorizations and/or sobriety restrictions, thus increasing access and removing barriers to much need HCV treatment. The updated report can be viewed here.  
Supplemental Funding Opportunity: Integrated Viral Hepatitis Surveillance and Prevention Funding for Health Departments 
CDC has recently released a supplemental funding opportunity for jurisdictions funded under Integrated Viral Hepatitis Surveillance and Prevention Funding for Health Departments (CDC-RFA-PS21-2103). 
The primary goals of this Supplemental NOFO are to: 1) increase the early detection and interruption of hepatitis C outbreaks and transmission clusters; and 2) increase hepatitis B and hepatitis C diagnosis and treatment by providing routine testing and linkage to prevention and treatment in high-impact settings.
This Supplemental NOFO includes two components and applicants may apply for one or both of the following components:   
Component 1: Integrating Genomic and Epidemiologic Surveillance for Outbreak Detection and Response.  The purpose of this project is to work with health departments to develop an integrated epidemiological and molecular surveillance system for HCV infection to identify HCV transmission clusters and outbreaks for public health action.   
Component 2: Increasing Access to Hepatitis C and/or Hepatitis B Testing and Linkage to Care in High-Impact Settings. The purpose of this project is to work with partners to conduct testing and linkage to care for hepatitis B virus (HBV) and/or HCV infection in high-impact settings (e.g., syringe services programs or SSPs, substance use disorder treatment centers, correctional facilities, emergency departments, and sexually transmitted infections clinics). 
There are 10 expected awards, and the application due date is March 27, 2023 at 11:59 PM ET. More information can be found here and reach out to dvh_foa@cdc.gov if you have additional questions. 
---
Upcoming Webinars/Meetings:
Upcoming Webinars
HCV Elimination in the USA: Can we do it? | February 17, 2023, 1:30-2:30 PM ET  
NATAP is hosting a webinar that will include a discussion of the intersection of the Opioid Epidemic and the HCV Epidemic, HCV care and treatment, and HCV models of care to support elimination in the United States. Click here for the live presentation.
Beyond the Alerts: Practical Guidance for Responding to Xylazine | February 21, 2023, 3:00 – 4:30 PM ET 
Jurisdictions are reporting the increased use of the veterinary sedative, xylazine, as an adulterant in the illicit drug supply. Although first documented in the early 2000s in Puerto Rico and Philadelphia, little guidance exists on how to best respond to related health risks. This webinar focuses on working with people who have xylazine-related wounds, responding to overdoses involving xylazine, and managing withdrawal. Information shared may be useful for any individuals who are using drugs that may be adulterated with xylazine or for programs that want to share guidance with their direct service staff. Please register here. 
The Patient Provider Relationship | February 27, 2023, 4:00 – 5:00 PM ET 
Hepatitis C Mentor and Support Group (HCMSG) will be hosting a webinar focused on the Patient-Provider relationship in communities that are living with Hepatitis C featuring HCV providers and patients who'll share their stories and how it has led to a positive patient-provider experience in testing, care, and treatment. For more information on the HCMSG, please visit their website here.
TiP-HepC Community of Practice Webinar Series | March 15, 2023 
This TiP-HepC ("Treatment in Pregnancy for Hepatitis C") Community of Practice is a three-part webinar series that will focus on 1) the challenges of linkage and treatment for hepatitis C in pregnancy, 2) practical strategies and best practices to improve linkage to care and treatment, and 3) research needs to improve clinical practice and treatment coverage for pregnant persons. This webinar series will bring together clinicians, academics, researchers, advocates, professional societies, regulatory agencies and industry representatives to align on best practices to improve treatment for HCV in pregnancy. The TiP-HepC Community of Practice is intended for all stakeholders involved in the care of hepatitis C infection in pregnancy. 
More information and past recordings can be found here. 
Archived Webinars
Challenges in HCV Linkage and Treatment in Pregnancy  
Global Task Force on Hepatitis Elimination  
Although routine antenatal testing for hepatitis C is increasing, there is limited guidance when it comes to best practices regarding hepatitis C treatment for individuals diagnosed during pregnancy. As a result, very few individuals diagnosed with hepatitis C in pregnancy are successfully treated, and they remain exposed to the ongoing risks associated with chronic hepatitis C infection. Learn more from this recording.  
Upcoming Meetings
CSTE Hepatitis C Subcommittee Meetings 
The Hepatitis C Virus (HCV) subcommittee comprises epidemiologists, program coordinators, and others interested in hepatitis C surveillance and epidemiology. The purpose of this Subcommittee is to inform and improve practices related to HCV surveillance and data analysis in local, state, tribal, and territorial settings, as well as build epidemiologic capacity and support partnerships related to HCV surveillance. The Subcommittee is also charged with reviewing and developing national position statements on HCV related topics, including standardized surveillance case definitions. For more information and to sign up for the subcommittee bi-monthly calls, please click here. 
---
Conferences/Events (National & Local) 
2023 North American Viral Hepatitis Elimination Summit 
March 24-25, 2023 | Los Angeles, CA 
This is a collaborative effort of the AASLD, CASL and AMH to foster collaboration, increase knowledge translation, and exchange ideas with the goal of enhancing viral hepatitis elimination and reducing liver complications including liver cancer among North Americans. 
For more information and registration, click here. 
Jasmine and Zakiya will be attending – reach out if you want to connect!
National Latinx Conference on HIV, HCV & SUD 
May 11-13, 2023 | New Orleans, LA and virtual 
The National Latinx Conference on HIV/HCV/SUD also known as NaLa, aims to create opportunities to share information and efforts around health disparities that negatively impact the Latinx population such as Human immunodeficiency Virus (HIV), Hepatitis C (HCV) and Substance Use Disorder (SUD), by bridging the varied disciplines of education, advocacy, and clinical care. Thus, creating better health outcomes for the Latinx population. 
Additional information and registration can be found here. 
NASTAD Annual Meeting 
May 21-24, 2023 | Washington, DC 
Invitations have recently released for the NASTAD 2023 Annual Meeting being held at the Omni Shoreham in Washington, DC, from May 21-24, 2023. The official NASTAD membership meeting will begin on Sunday, May 22 at 3:00 PM (ET) and conclude on Wednesday, May 24 at 12:00 PM (ET). Please complete the online registration (utilizing the General Registration ticket), by no later than March 31, 2023 to take advantage of the early bird rate. If you have any questions regarding registration or logistics for the meeting, please contact Christopher Berry. Please contact Natalie Cramer if you have questions regarding the meeting agenda.
Council of State and Territorial Epidemiologists 2023 Annual Conference 
June 25-29, 2023 | Salt Lake City, Utah 
The CSTE Annual Conference connects more than 2,500 public health epidemiologists from across the country and will include workshops, plenary sessions with leaders in the field of public health, oral breakout sessions, roundtable discussions, and poster presentations. Conference attendees meet and share their expertise in surveillance and epidemiology as well as best practices in a broad range of areas including informatics, infectious diseases, substance use, immunizations, environmental health, occupational health, chronic disease, injury control, and maternal and child health. The Hepatitis C Subcommittee will be hosting a one-day workshop on Sunday, June 25, 2023. Registration is now open, early bird ends May 4th, and more conference information can be found here. 
The 11th International Network on Health and Hepatitis in Substance Users (INHSU) 2023 
October 17-20, 2023 | Geneva, Switzerland
This annual conference welcomes hundreds of practitioners, researchers, policymakers, advocates, community members and people who use drugs every year. INHSU covers the latest advances on hepatitis C epidemiology, management and treatment of viral hepatitis among people who use drugs. Through the dissemination of scientific knowledge, our aim is to contribute to the World Health Organization's goal of eliminating hepatitis C by 2030. More information can be found here.
---
Publications
Association of Direct-Acting Antiviral Therapy With Liver and Nonliver Complications and Long-term Mortality in Patients With Chronic Hepatitis C 
Question: What is the risk of mortality and liver and nonliver complications for patients with chronic hepatitis C (CHC) who are being treated with direct-acting antivirals (DAAs)? Findings: This cohort study of 245 596 adults with CHC found that DAA treatment (vs no treatment) was independently associated with a lower risk of mortality and liver (ie, hepatocellular carcinoma and decompensation) and nonliver (ie, diabetes, chronic kidney disease, cardiovascular disease, and nonliver cancer) outcomes. Meaning: These findings support the need for continued efforts to promote hepatitis C screening for diagnosis and treatment of CHC before onset of complications to prevent liver and nonliver complications and to lower all-cause mortality. 
Officials in Nebraska, South Dakota, Oklahoma begin to probe prisons' hepatitis C treatment efforts 
Following a STAT investigation into over 1,000 hepatitis C-related deaths in state prisons, lawmakers and advocates are pressing corrections for answers and changes. The original investigation can be found here. 
Screening for Hepatitis C Among Community Health Center Patients by Ethnicity and Language Preference 
Introduction: Hepatitis C Virus (HCV) is associated with high morbidity and mortality—chronic liver disease is a leading cause of death among Latinos in the United States. Screening for HCV in community health center (CHC) settings, who serve disproportionate percentage of Latinos, is essential to eradication. We assessed HCV screening disparities in adults served by CHCs by ethnicity and language preference. Methods: This was an observational cohort study spanning 2013-2017 of adults born 1945-1965 in the ADVANCE EHR dataset. Our exposure of interest was race/ethnicity and language preference (non-Hispanic white, Latino-English preferred, Latino-Spanish preferred). Our primary outcome was the relative hazard of HCV screening, estimated using multivariate Cox proportional hazards regression. Results: A total of 182,002 patients met study criteria and included 60% non-Hispanic whites, 29% Latino-Spanish preferred, and 11% Latino-English preferred. In total, 9% received HCV screening and 2.4% were diagnosed with HCV. Latino-English preferred patients had lower rates of screening compared to both non-Hispanic whites and Latino-Spanish preferred (5.5% vs 9.4% vs 9.6%). Compared to non-Hispanic whites, Latino-English preferred had lower hazards of HCV screening (aHR=0.56, 95% CI 0.44-0.72) and Latino-Spanish preferred had similar hazards of HCV screening (aHR=1.11, 95% CI 0.88-1.41). Conclusions: We found that in a large CHC network, adult Latinos who preferred English had lower hazards of HCV screening compared to non-Hispanic whites, while Latinos who preferred Spanish had similar hazards of screening as non-Hispanic whites. Overall prevalence of HCV screening was low. Further work on the role of language preference in HCV screening is needed to better equip primary care providers to provide this recommended preventive service in culturally relevant ways.
---
Our team aims to send out a monthly newsletter to streamline hepatitis communications. If you know someone who would benefit from signing up or if you would like to be unsubscribed from the monthly newsletter, please email us at hepatitis@nastad.org