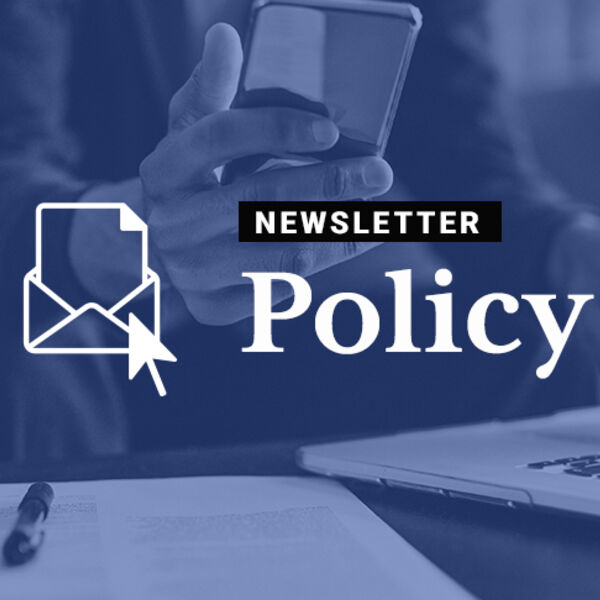 Policy Updates: Hill Happenings and Administration Activities
---
Hill Happenings
Fiscal Year 2024 Appropriations  
Appropriators in both parties are awaiting President Biden's March 9 debut of the Executive Budget Request to Congress for Fiscal Year 2024 (FY2024). The Executive budget request will set the starting point for what will likely be a challenging appropriations cycle, laying out spending proposals and policy priorities for appropriators to deliberate on. The President's budget will reveal Democrats' spending priorities amid hardline Republican opposition to any spending increases and the GOP-led House of Republicans' push to impose spending cuts in FY2024. Additionally, FY2024 spending discussions will be complicated by debt ceiling negotiations, which need to be resolved by June of 2023. NASTAD will continue to monitor the appropriations process and advocate for the highest funding level on behalf of HIV and hepatitis programs.  
---
Administration Activities 
DEA Announces Updated Telehealth Rules 
On February 24, the US Drug Enforcement Administration (DEA) announced proposed rules that would update requirements for the prescribing of controlled medications via telemedicine. DEA is permanently expanding certain remote prescribing flexibilities that were implemented during the COVID-19 public health emergency (PHE), permitting a 30-day supply of medication for patients with no prior in-person consultation. DEA clarified that the telemedicine prescribing flexibilities apply to buprenorphine to treat opioid use disorder, but methadone prescriptions will require an in-person visit. Advocates applauded the permanent telehealth prescribing flexibilities for facilitating access to treatment, but critiqued DEA for scaling back remote methadone prescribing that was allowable under the COVID-19 PHE. Comments are due March 31. 
---
Resources 
HRSA HAB Webinar: HAB You Heard 
Date: Thursday, March 23, 3:00 - 4:00 pm ET 
Join the Health Resources and Services Administration (HRSA) HIV/AIDS Bureau (HAB) and the Centers for Medicare and Medicaid Services for an important presentation on how Ryan White HIV/AIDS Program recipients can continue to prepare for the Medicaid Continuous Enrollment Unwinding. The webinar will also include new guidance for RWHAP recipients, highlight newly released data resources, discuss a new change coming this spring to the Electronic Handbooks (EHBs), and feature a new recipient spotlight presentation. This monthly update from the HIV/AIDS Bureau is open to all RWHAP recipients, subrecipients, stakeholders, and federal staff. Registration is required. 
CDC Mpox MMWR: 
Call for Presentations: Hepatitis Community Collaborative (HC2) 
Presentation Proposal Deadline: March 10, 2023 
Event Date: April 25, 2023 
NASTAD and The AIDS Institute (TAI) are pleased to host the third Hepatitis Community Collaborative (HC2)! Following HC2 events in 2020 and 2021, we are excited to re-convene as a group of hepatitis advocates, infectious disease experts and people with lived experience (PWLE) and provide updates on what communities are doing to combat viral hepatitis. The one-day, virtual and free convening will provide advocates with a platform for cross-jurisdiction learnings and innovative approaches via presentations, peer-to-peer information sharing, dialogue and forums.  
APHL Conference: ID Lab Con 
Date: March 13 – 15, 2023 
Location: Atlanta, Georgia 
​​​Register today for ID Lab Con, a new APHL conference focused on the latest developments in detecti​​on and characterization of infectious diseases of public health concern! Join public health laboratory professionals, clinical laboratorians, epidemiologists, leading researchers and diagnostics manufacturers to share the latest findings, technologies and developments and to generate solutions to infectious disease challenges. 
Date: March 19 – 21, 2023
As we look toward the 30th Anniversary of AIDSWatch, persistent advocacy of people living with HIV is necessary. March 19-21 will be the first time back in person since the onset of the COVID-19 pandemic, and this means more representation and support of people living with HIV is essential as we work to accelerate the work of the national ending the HIV epidemic strategy. 
---
Job Postings 
HIV/STD Prevention Program Manager – Augusta, ME 
The candidate will serve as the manager of the HIV and STD prevention activities for the Infectious Disease Prevention Program.  The HIV/STD Prevention Program Manager manages federal HIV and STD grants and the HIV/STD Prevention Program.  Services provided by this program are designed to increase awareness of prevention strategies, promote access to testing and treatment, and link individuals to appropriate care, all in an effort to improve health outcomes and reduce disease transmission. Apply by March 15. 
Supervisory Public Health Advisor – Rockville, MD 
This position is located in the Department of Health And Human Services, Office of the Assistant Secretary of Health, Office of Infectious Disease and HIV/AIDS Policy (OIDP), located in Rockville, Maryland. Provides programmatic, advisory, and technical leadership for HIV-related initiatives involving planning, developing, and advising on national public health policies, programs, and activities related to emerging science and public health policy issues. Advisor and confidant to the members of the OASH senior leadership team, in assisting in the planning and determining health policies, programs, and activities that address a variety of health challenges, including disadvantaged populations, particularly HIV and related areas. Apply by March 14. 
Epidemiologist, CDC Division of Viral Hepatitis – Atlanta, GA/Remote 
NCHHSTP/DVH is recruiting for an exceptional candidate for the position of Epidemiologist, Division of Viral Hepatitis (DVH), National Center for HIV, Viral Hepatitis, STD, and TB Prevention (NCHHSTP). The mission of DVH is to bring together science and public health practice to eliminate disease and mortality caused by viral hepatitis. Populations who pass through correctional and detention settings are disproportionately affected by viral hepatitis. Effective tools exist to prevent and control viral hepatitis, yet the implementation of these interventions is underutilized in correctional and detention settings despite their potential for significant public health benefit. DVH is seeking an Epidemiologist (GS13-601) to develop, promote, and facilitate activities to accelerate viral hepatitis elimination in correctional and detention settings. The incumbent of the position will report to the Clinical Intervention Team Lead located in the Prevention Branch of DVH. Apply by March 10.  
Georgia Department of Public Health – Atlanta, GA 
Director, HIV/AIDS 

Manages and provides overall leadership, development and direction for HIV/AIDS prevention and care programming with a diverse range of support and operational activities for a department, agency, or facility. Oversees, develops, recommends and implements policies and procedures. Provides leadership and directs subordinate managers and staff. Apply by March 12. 

Deputy Director, HIV 

The HIV Deputy Director in the Office of HIV/AIDS is responsible for assisting in strengthening the HIV/AIDS Program in the following areas: program implementation, policy, advocacy, and budgeting. They will focus on the integration of HIV/AIDS prevention, care and data programs and policies. Across programmatic areas, the Deputy Director will build local capacity and further enable sustainable partnerships to adequately address HIV Care and Prevention across the state. Specifically, assisting in directing a comprehensive statewide HIV/AIDS program for the state of Georgia. They will assist the HIV Director in planning, organizing, developing and directing the implementation of a multifaceted statewide public health program. 
Section Manager – Quality Evaluation and Epidemiology – Lansing, MI 
This position is responsible for the overall administration of the statewide Quality, Evaluation and Epidemiology Section in the Data and Operations Division within the Bureau of HIV/STI Programs. This section includes 3 units, Quality and Evaluation, Special Studies, and Epidemiology. This position is responsible for overall functions related to Ryan White Quality Management, implementation of the MMP and NHBS projects, grant related and program related evaluation of Bureau-wide activities, and epidemiology for HIV and STI programs. This position uses high level staff to create data products and processes to improve program outcomes for internal staff, external stakeholders, people affected by HIV/STI in collaboration with CDC, HRSA, and all Bureau staff. This staff person also oversees collaborations with important MDHHS programs like Medicaid, Communicable Diseases, Vital Records, the Compliance Office, etc. This position assures the scientific integrity of epidemiology and data products released by the Bureau and assures the use of data and epidemiology for program improvement. Apply by March 1, 2023.  
HIV/STD Prevention Strategic Initiatives Coordinator – Portland, OR 
In this role, you will coordinate cross-programmatic HIV and STD prevention initiatives and activities with local, state, and national partners to meet population-level public health goals to decrease the transmission, prevalence, and impact of HIV and STDs in Oregon. You will develop goals, objectives, policies and actions for HIV and STD prevention in Oregon, which include but is not limited to, statewide HIV/STD testing, PreP access, expanding 340B in carceral settings, and coordinating HST harm reduction activities. Apply by March 15. 
Division of Viral Hepatitis, National Center for HIV, Viral Hepatitis, STD, and TB Prevention, CDC 
Chief, Prevention Branch, DVH  

NCHHSTP/DVH is recruiting for an exceptional candidate for the position of Prevention Branch Chief, Division of Viral Hepatitis (DVH), National Center for HIV, Viral Hepatitis, STD, and TB Prevention (NCHHSTP). The incumbent will serve as Chief in the Prevention Branch, Division of Viral Hepatitis, and will participate in the division's senior management team responsible for directing the development, administration, implementation, and evaluation of national programs to prevent and control viral hepatitis. The incumbent provides advice to the Division Director on medical and scientific policy and practices associated with program, education, and research activities in support of viral hepatitis prevention and control, including harm reduction. 
Boulder County AIDS Project – Boulder, Colorado 
Prevention Coordinator: The primary duties of this position are to provide HIV/HCV/STI testing, syringe access, and street outreach services, as well as outreach education at community partner locations and events. This position provides these services in collaboration with other Prevention Department staff and key community partners, as well as enters data into databases and completes monthly reports. This position reports directly to the Prevention Director, and attends staff, department, and community partner meetings. 
Florida Department of Health – Palm Beach County 
To apply, please send resumes to Robert Scott, Robert.Scott@flhealth.gov. These are all $20/hr, in-office roles with possible remote flexibility. 
EHE Navigator: This position's work will be actively guided by the Palm Beach County Ending the Epidemic (EHE) Plan, including the four pillars and their goals, objectives, strategies and activities. Incumbent will assist in the planning, coordination, implementation and monitoring of the goals, objectives, strategies and activities set forth in the Palm Beach County Ending the Epidemic (EHE) Plan, in collaboration with other Area 9 EHE funding recipients, to include, but not limited to: Palm Beach County, FoundCare, and Florida Community Health Centers.  
PrEP Navigator: This position's work will be actively guided by the Palm Beach County Ending the Epidemic (EHE) Plan, including the four pillars and their goals, objectives, strategies and activities. Incumbent will link high-risk negative persons to available Pre-Exposure Prophylaxis (PrEP) and non-occupational Post Exposure Prophylaxis (nPEP) services with the goal of significantly reducing the number of new HIV infections among high-risk populations. Incumbent will assess and increase the knowledge, desirability, accessibility, and adherence of PrEP among referred high-risk individuals.  
Digital Media Manager: This position is responsible for developing and coordinating the area HIV digital media presence through multiple platforms. Developing digital marketing strategies, creating social media content, collaborating with community partner organizations, and creating new ad campaigns to advance Ending the HIV Epidemic (EHE) in Palm Beach County.  Tracking data from digital campaigns to assist with EHE goals. 
Executive Director, Hepatitis Education Project (HEP) – Seattle, WA (partially remote) 
Reporting to a Board of Directors and in partnership with a staff of 19, the ED will lead the evolution of HEP as the organization reviews its impact to date and plans for the future in the fields of viral hepatitis and drug user health both locally and nationally.  
Deputy Medical Director, HIV/STI/Viral Hepatitis/Harm Reduction – Nashville, TN 
This position will serve as the Statewide Deputy Medical Director in the HIV/STI/Viral Hepatitis section. The position has cross-cutting responsibility in all program areas with potential for promotion in succession plans. Primary responsibilities include leadership and oversight of cross-cutting programs related to End the Syndemic Tennessee to tackle HIV, sexually transmitted infections, viral hepatitis and substance use disorder in an integrated manner with an outward-facing, community-engaged process.  
Program Content and Training Specialist, Supporting Harm Reduction Programs (SHaRP) – University of Washington 
This position is part of a cooperative agreement award from the Centers for Disease Control and Prevention to provide technical assistance about monitoring and evaluation to syringe services programs (SSPs) as part of the National Harm Reduction Technical Assistance Center. One of the primary projects of this award is to provide technical assistance (TA) to SSPs for monitoring and evaluation activities. The University of Washington is working in collaboration with the CDC, SAMHSA, NASTAD, the National Harm Reduction Coalition, and other TA partners to provide a suite of technical assistance support to individual programs.  
Communicable Disease Epidemiologist – Cheyenne, Wyoming 
This position will serve as the Communicable Disease AIDS Drug Assistance Program (ADAP) Coordinator, Wyoming TB Controller, and Disease Intervention Specialist (DIS) for the Communicable Disease (CD) Treatment Program.  Assist in outbreak response to ensure the safety of Wyoming residents; by interviewing cases for exposure information, updating news outlets on the progress of outbreak control, and analyzing exposure data utilizing epidemiological and statistical methods. 
Assistant Commissioner - Health Department – Baltimore, Maryland 
The Baltimore City Health Department (BCHD) is seeking an Assistant Commissioner to lead the Bureau of Communicable Disease and Outbreak Control. This senior management position will lead a talented team responsible for communicable disease investigation, outbreak control and emergency preparedness programming. The incumbent will also be responsible for developing and implementing agency-wide policies related to health department readiness to respond to public health emergencies. The incumbent will report directly to the Deputy Commissioner for BCHD's Division of Population Health & Disease Prevention.   
Open Positions – New York State 
The New York State Department of Health, in partnership with Health Research, Inc, has various job openings, including some within the AIDS Institute. Please visit this link to learn about their current opportunities. 
---
News Bulletin
Investing in National HIV PrEP Preparedness 
"The stage is set for innovative national PrEP access, but to make it happen, Congress and the administration would have to act. The limited funding allocated to the "Ending the HIV Epidemic in the U.S." initiative in the FY 2023 budget could be a first step toward building a national PrEP program for uninsured and underinsured people, but more action is needed." 
Could Earlier Initiation of HPV Vaccine Boost Immunization in Adolescents? 
"Teenagers had better vaccine coverage against human papillomavirus (HPV) if they were vaccinated at earlier ages as older children instead of early adolescents, a retrospective study showed…Moving routine HPV vaccination from ages 11 to 12 years -- the current Advisory Committee on Immunization Practices-recommended age -- to ages 9 to 10 may improve coverage rates in early- and mid-adolescence, "thereby increasing the public health benefit of vaccination," the Merck group suggested." 
Why one state's plan to unwind a Covid-era Medicaid rule is raising red flags 
"GOP Gov. Sarah Huckabee Sanders, former President Donald Trump's press secretary, is pushing to remove people from "government dependency," and this month her Medicaid agency started sending letters to tens of thousands of Medicaid recipients asking for proof of income and a host of other details to show they are still eligible for the insurance program. The high-speed effort in Arkansas, where more than a third of the state's 3 million people are on Medicaid, offers an early glimpse at the potential disruption in store for the country as states comb through their Medicaid rolls for the first time in three years."