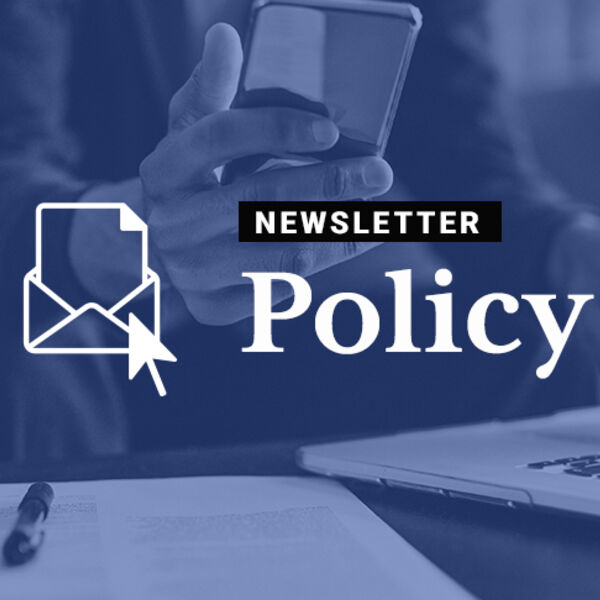 Policy Updates: Hill Happenings and Administration Activities
---
Hill Happenings
Fiscal Year 2024 Appropriations  
On March 9, President Biden released the fiscal year 2024 (FY2024) Executive Budget Request to Congress, a non-binding budget proposal that lays out the Administration's spending and policy priorities for FY2024 and sets the starting point for Congressional negotiations on the appropriations bills. The Biden Administration is proposing significant investments in public health, including a $237 million national PrEP program, a $11.3 billion national hepatitis C virus (HCV) elimination initiative, and a new $50 million Community Harm Reduction and Engagement Initiative. 
The budget request included the following funding allocations:
Centers for Disease Control and Prevention (CDC) 
Domestic HIV Prevention and Research - $1,099 million (+$113 m) 
HIV Prevention - $755.6 million (+$0) 
EHE Initiative - $310 million (+$90 m) 
School Health - $90.1 million (+$52 m) 
Viral Hepatitis - $54.5 million (+$11.5 m) 
Infectious Disease and the Opioid Epidemic - $23 million (+$0) 
Health Resources and Services Administration (HRSA) 
Ryan White (EHE) – $2.696 billion (+$125 m) 
Ryan White (Part B – Care) - $464.6 million (+$0) 
Ryan White (Part B – ADAP) - $900.3 million (+$0) 
Ryan White (Part D) - $77. 9 million (+$0) 
Community Health Centers (EHE) - $172.3 million (+$15 m) 
Substance Abuse and Mental Health Services Administration (SAMHSA) 
Community Harm Reduction and Engagement Initiative - $50 million (+$50 m) 
Department of Housing and Urban Development (HUD) 
Housing Opportunities for Persons with AIDS (HOPWA) - $505 million (+6 m) 
Department of Health and Human Services (HHS) 
National PrEP Program - $237 million (+$237 m) 
National HCV Elimination Initiative – $11.3 billion (+$11.3 b) 
Minority HIV/AIDS Fund - $60 million (+$0) 
Additionally, the SAMHSA budget justification document calls for the removal of the ban on federal funds to purchase syringes. Click here to read a NASTAD blog post that provides more details on the funding provisions included in the President's Budget Request to Congress for FY2024.
The final FY2024 appropriations bills, however, will require bipartisan agreement on spending levels. Republicans in the House of Representatives have pledged to leverage their majority in the lower chamber to impose budget cuts as condition for supporting a bipartisan debt-limit fix, which complicates the viability of the landmark national PrEP and HCV elimination programs and will likely result in lower funding allocations than proposed in the President's budget for health programs. NASTAD will continue to monitor the appropriations process and advocate for the highest funding level on behalf of HIV and hepatitis programs. 
NASTAD and the AIDS Budget and Appropriations Coalition (ABAC) Highlight Essential HIV and Hepatitis Programs in FY2024
On March 6, NASTAD and the AIDS Budget and Appropriations Coalition (ABAC), a workgroup of the Federal AIDS Policy Partnership (FAPP), sent a letter to top appropriators highlighting the essential federal programs that coordinate HIV and viral hepatitis care across the country. The coalition emphasized the importance of achieving a bipartisan commitment to provide sufficient resources and implement proper policies in order to sustain science-based, public health prevention and treatment programs at federal agencies including the Department of Health and Human Services (HHS), the Centers for Disease Control and Prevention (CDC), the Health Resources and Services Administration (HRSA), the Indian Health Service (IHS), and National Institutes of Health (NIH) in FY2024. 
---
Administration Activities 
CDC Adopts Universal HBV Screening and Testing Recommendations 
On March 9, the Centers for Disease Control and Prevention (CDC) published a Morbidity and Mortality Weekly Report (MMWR) that formally adopts updated screening and testing recommendations for hepatitis B virus (HBV). CDC now recommends universal HBV screening and testing for all adults in the United States at least once in their lifetime and expanded continual, periodic risk-based testing for populations that are at increased risk of HBV. The new screening and testing recommendations will support early diagnosis and linkage to care, facilitate greater detection of people living with chronic HBV, and serve as a key opportunity to inoculate unvaccinated adults.  The new HBV screening and testing recommendations complement CDC's 2022 HBV vaccination recommendations that were updated to include universal preventive HBV vaccination for all adults aged 19-59.  
Broad patient and provider education will be required in order to effectively implement the recommendations. NASTAD members are strongly encouraged to notify critical stakeholders of the CDC's updated adult HBV screening, testing, and vaccination recommendations and initiate planning for their immediate implementation. Additionally, click here to read a Dear Colleague Letter from Dr. Carolyn Wester, Director of the CDC Division of Viral Hepatitis on the significance of the universal HBV screening and testing recommendations, and click here to read a JAMA Viewpoint from the MMWR authors.
---
Resources 
CDC MMWR: Age-Adjusted Drug Overdose Death Rates, by State — National Vital Statistics System, United States, 2021 
HepVu: Hepatitis C Treatment Restrictions 
HepVu added updated data and comparison maps visualizing Hepatitis C treatment restrictions at the state-level from 2017 to February 2023, utilizing insights and research findings provided by Hepatitis C: State of Medicaid Access, a joint project by the Center for Health Law and Policy Innovation (CHLPI) and the National Viral Hepatitis Roundtable (NVHR). 
ChangeLab Solutions Webinar recording: HIV Is Not a Crime: A Roundtable Discussion on Legal, Health & Equity Considerations Related to HIV Criminalization 
JAMA Viewpoint: Universal Precautions for People at Risk of Opioid Overdose in North America 
"In the context of high and rising overdose deaths, 4 proven clinical interventions should constitute a set of "universal precautions" that clinicians and health systems could implement to reduce opioid overdose deaths among at-risk patients, including all patients who use opioids or who may be inadvertently exposed to fentanyl." 
JAMA Original Investigation: Quality of Opioid Use Disorder Treatment for Persons With and Without Disabling Conditions 
"These findings suggest that people with disability are less likely than those without disability to receive and continue taking MOUD, and addressing the large gap in MOUD initiation could improve treatment inequities." 
CDC Vital Signs MMWR: Vital Signs: Progress Toward Eliminating HIV as a Global Public Health Threat Through Scale-Up of Antiretroviral Therapy and Health System Strengthening Supported by the U.S. President's Emergency Plan for AIDS Relief — Worldwide, 2004–2022 
HBF White Paper: Call to Action: Eliminating Hepatitis B Virus Through Universal Screening and Vaccination for Adults Ages 19-59 
Webinar: A National Vision for PrEP: Financing, Equity, Advocacy 
Date: Friday, March 24, 12:00 – 2:00 pm ET 
Join UCSF Center for AIDS Prevention Studies and the AIDS Education & TrainingCenter Program Pacific for a webinar convening national experts to talk about current and emerging strategies in the PrEP funding landscape, including a proposed National PrEP Program, 340B drug pricing, Ready Set PrEP, PrEP Assistance Programs and more. Tim Horn, NASTAD Director of Medication Access and Financing will be a featured panelist. 
CDC MMWR: Public Health Response to Clusters of Rapid HIV Transmission Among Hispanic or Latino Gay, Bisexual, and Other Men Who Have Sex With Men — Metropolitan Atlanta, Georgia, 2021–2022 
"In 2021, molecular HIV analysis in Georgia identified clusters of rapid HIV transmission among Hispanic or Latino (Hispanic) gay, bisexual, and other men who have sex with men (MSM) in metropolitan Atlanta. A multicomponent investigation identified factors that might limit access to HIV services, including language barriers, immigration- and deportation-related concerns, and sexuality-related cultural norms. Health departments, providers, and community-based organizations collaborated to address these barriers." 
Georgetown O'Neill Institute: Third Circuit Issues Major Decision That Could Shift 340B Landscape 
The Third Circuit recently ruled that certain agency actions requiring drug manufacturers to distribute discounted prescription drugs to contract pharmacies under the 340B Drug Pricing Program violate the Administrative Procedure Act. The court's decision has important ramifications for oversight of the 340B program and will trigger new considerations for certain hospitals that rely on 340B payment to supplement federal grants and other financial sources. 
Georgetown O'Neill Institute: A Renewed Commitment is Needed to Strengthen and Expand the Minority AIDS Initiative 
"In 1998, Congress created the Minority AIDS Initiative (MAI) in response to the highly disproportionate impact of HIV in Black and Latinx communities. Today, incomplete knowledge about what the MAI does and how it fits into the overall HIV response is holding the program back from achieving its goals." 
Milliman White Paper: Costs and considerations for elimination of hepatitis C virus in the United States 
"Hepatitis C virus (HCV) is a common infection of the liver, with high medical costs. It's public health concern worldwide. While there is a high cost for using direct-acting antivirals for HCV treatment, eliminating the disease reduces the cost burden. This paper discusses our study to estimate the costs, savings and timeline associated with the elimination of HCV."  
Reagan-Udall FDA Foundation: Naloxone Economic View: A Summary Report 
Learn more about the current distribution of naloxone in the U.S. and the potential economic impacts of a change in the prescription-only status of naloxone.  
HRSA HAB Webinar: HAB You Heard 
Date: Thursday, March 23, 3:00 - 4:00 pm ET 
Join the Health Resources and Services Administration (HRSA) HIV/AIDS Bureau (HAB) and the Centers for Medicare and Medicaid Services for an important presentation on how Ryan White HIV/AIDS Program recipients can continue to prepare for the Medicaid Continuous Enrollment Unwinding. The webinar will also include new guidance for RWHAP recipients, highlight newly released data resources, discuss a new change coming this spring to the Electronic Handbooks (EHBs), and feature a new recipient spotlight presentation. This monthly update from the HIV/AIDS Bureau is open to all RWHAP recipients, subrecipients, stakeholders, and federal staff. Registration is required.
Date: March 19 - 21, 2023 
As we look toward the 30th Anniversary of AIDSWatch, persistent advocacy of people living with HIV is necessary. March 19-21 will be the first time back in person since the onset of the COVID-19 pandemic, and this means more representation and support of people living with HIV is essential as we work to accelerate the work of the national ending the HIV epidemic strategy. 
CDC-DHP Town Hall: HIV Prevention and Care Priorities – Regional Virtual Community Engagement Town Hall 
Date: March 30, 2023, from 1:00 PM – 2:30 PM EST 
The Division of HIV Prevention (DHP) at the Centers for Disease Control and Prevention will convene its next HIV Prevention and Care Priorities – Regional Virtual Community Engagement Town Hall on March 30, 2023, from 1:00 PM – 2:30 PM EST with HHS Regions 1 and 2. The Town Hall will provide a venue for discussion and collaboration focused on barriers to and opportunities for improving HIV diagnosis, treatment, prevention, and outbreak response. This Town Hall will focus on activities within HHS Regions 1 and 2, but it is open to all to attend. 
Hepatitis Community Collaborative (HC2) 
NASTAD and The AIDS Institute (TAI) are pleased to host the third Hepatitis Community Collaborative (HC2)! Following HC2 events in 2020 and 2021, we are excited to re-convene as a group of hepatitis advocates, infectious disease experts and people with lived experience (PWLE) and provide updates on what communities are doing to combat viral hepatitis. The one-day, virtual and free convening will provide advocates with a platform for cross-jurisdiction learnings and innovative approaches via presentations, peer-to-peer information sharing, dialogue and forums.  
---
Job Postings 
Director, Health Care Access – NASTAD 
NASTAD is recruiting for the Director of our Health Care Access program. The Director, Health Care Access plays a vital leadership role in achieving the organization's training, technical assistance, and policy support priorities for Ryan White HIV/AIDS Program (RWHAP) Part B and AIDS Drug Assistance Programs (ADAP). The position will work closely with Tim Horn, NASTAD's Director of Medication Access.
Viral Hepatitis Prevention Manager – Health Federation of Philadelphia 
The Prevention Manager will be responsible for coordination of activities related to viral hepatitis prevention, including outreach, training, education and collaboration with appropriate programs to facilitate access to hepatitis services.  This position works in close coordination with viral hepatitis surveillance activities. Apply by June 2, 2023. 
Public Health Investigator, EHE -- Mecklenburg County, North Carolina 
This position is part of a bold plan that aims at Ending the HIV Epidemic (EHE) in Mecklenburg County, working as a grant funded Employee. This position works primarily with clients needing HIV/STD services in a Public Health Investigator role.  The duties are to educate, counsel, and interview clients, referring them to appropriate medical and psychosocial care.  The position will be innovative in contributing to the effort to end the HIV epidemic. Apply by March 22, 2023. 
Drug Trends and Technology-Based Drug Checking Analyst – New York City, NY 
NYC DOHMH is looking for an analyst to work on our drug checking initiative. Currently operating in four SSPs across the city, including one of the OPCs, drug checking technicians use Bruker Infrared technology to test samples from SSP participants and provide individualized harm reduction education. This is a great opportunity for someone with strong data skills and an interest in drugs and toxicology. Please send out far and wide and feel free to reach out if you have any questions.
Executive Director, Open Aid Alliance – Missoula, Montana 
Open Aid Alliance is searching for an innovative and passionate Executive Director to lead our team as we continue our mission of providing low-barrier, client-centered care. 
Reporting to the Board of Directors, the Executive Director (ED) will have overall strategic and operational responsibility for Open Aid Alliance (OAA) staff, programs, expansion, and execution of its mission. The main responsibilities of this position fall within the realms of staff leadership and management, programming and financial management. Priority deadline for first round of interviews is April 10, 2023. 
Chief Executive Officer – Western North Carolina AIDS Project (WNCAP) 
Western North Carolina AIDS Project's (WNCAP's) mission is to provide equitable access to care and reduce harm from HIV, Hepatitis C, and drug use. WNCAP provides case management, prevention education, STD testing, harm reduction, and other support services to people living across 18 counties of western North Carolina. The Chief Executive Officer (CEO) is the principal leadership position at WNCAP and reports to the Board of Directors. 
Division of Viral Hepatitis, National Center for HIV, Viral Hepatitis, STD, and TB Prevention, CDC 
Chief, Prevention Branch, DVH

NCHHSTP/DVH is recruiting for an exceptional candidate for the position of Prevention Branch Chief, Division of Viral Hepatitis (DVH), National Center for HIV, Viral Hepatitis, STD, and TB Prevention (NCHHSTP). The incumbent will serve as Chief in the Prevention Branch, Division of Viral Hepatitis, and will participate in the division's senior management team responsible for directing the development, administration, implementation, and evaluation of national programs to prevent and control viral hepatitis. The incumbent provides advice to the Division Director on medical and scientific policy and practices associated with program, education, and research activities in support of viral hepatitis prevention and control, including harm reduction. 
Boulder County AIDS Project – Boulder, Colorado 
Prevention Coordinator: The primary duties of this position are to provide HIV/HCV/STI testing, syringe access, and street outreach services, as well as outreach education at community partner locations and events. This position provides these services in collaboration with other Prevention Department staff and key community partners, as well as enters data into databases and completes monthly reports. This position reports directly to the Prevention Director, and attends staff, department, and community partner meetings. 
Florida Department of Health – Palm Beach County 
To apply, please send resumes to Robert Scott, Robert.Scott@flhealth.gov. These are all $20/hr, in-office roles with possible remote flexibility. 
EHE Navigator: This position's work will be actively guided by the Palm Beach County Ending the Epidemic (EHE) Plan, including the four pillars and their goals, objectives, strategies and activities. Incumbent will assist in the planning, coordination, implementation and monitoring of the goals, objectives, strategies and activities set forth in the Palm Beach County Ending the Epidemic (EHE) Plan, in collaboration with other Area 9 EHE funding recipients, to include, but not limited to: Palm Beach County, FoundCare, and Florida Community Health Centers.
PrEP Navigator: This position's work will be actively guided by the Palm Beach County Ending the Epidemic (EHE) Plan, including the four pillars and their goals, objectives, strategies and activities. Incumbent will link high-risk negative persons to available Pre-Exposure Prophylaxis (PrEP) and non-occupational Post Exposure Prophylaxis (nPEP) services with the goal of significantly reducing the number of new HIV infections among high-risk populations. Incumbent will assess and increase the knowledge, desirability, accessibility, and adherence of PrEP among referred high-risk individuals.
Digital Media Manager: This position is responsible for developing and coordinating the area HIV digital media presence through multiple platforms. Developing digital marketing strategies, creating social media content, collaborating with community partner organizations, and creating new ad campaigns to advance Ending the HIV Epidemic (EHE) in Palm Beach County. Tracking data from digital campaigns to assist with EHE goals. 
Executive Director, Hepatitis Education Project (HEP) – Seattle, WA (partially remote) 
Reporting to a Board of Directors and in partnership with a staff of 19, the ED will lead the evolution of HEP as the organization reviews its impact to date and plans for the future in the fields of viral hepatitis and drug user health both locally and nationally.  
Deputy Medical Director, HIV/STI/Viral Hepatitis/Harm Reduction – Nashville, TN 
This position will serve as the Statewide Deputy Medical Director in the HIV/STI/Viral Hepatitis section. The position has cross-cutting responsibility in all program areas with potential for promotion in succession plans. Primary responsibilities include leadership and oversight of cross-cutting programs related to End the Syndemic Tennessee to tackle HIV, sexually transmitted infections, viral hepatitis and substance use disorder in an integrated manner with an outward-facing, community-engaged process.
Program Content and Training Specialist, Supporting Harm Reduction Programs (SHaRP) – University of Washington 
This position is part of a cooperative agreement award from the Centers for Disease Control and Prevention to provide technical assistance about monitoring and evaluation to syringe services programs (SSPs) as part of the National Harm Reduction Technical Assistance Center. One of the primary projects of this award is to provide technical assistance (TA) to SSPs for monitoring and evaluation activities. The University of Washington is working in collaboration with the CDC, SAMHSA, NASTAD, the National Harm Reduction Coalition, and other TA partners to provide a suite of technical assistance support to individual programs.
Communicable Disease Epidemiologist – Cheyenne, Wyoming 
This position will serve as the Communicable Disease AIDS Drug Assistance Program (ADAP) Coordinator, Wyoming TB Controller, and Disease Intervention Specialist (DIS) for the Communicable Disease (CD) Treatment Program.  Assist in outbreak response to ensure the safety of Wyoming residents; by interviewing cases for exposure information, updating news outlets on the progress of outbreak control, analyzing exposure data utilizing epidemiological and statistical methods. 
Assistant Commissioner - Health Department – Baltimore, Maryland 
The Baltimore City Health Department (BCHD) is seeking an Assistant Commissioner to lead the Bureau of Communicable Disease and Outbreak Control. This senior management position will lead a talented team responsible for communicable disease investigation, outbreak control and emergency preparedness programming. The incumbent will also be responsible for developing and implementing agency wide policies related to health department readiness to respond to public health emergencies. The incumbent will report directly to the Deputy Commissioner for BCHD's Division of Population Health & Disease Prevention.   
Open Positions – New York State 
The New York State Department of Health, in partnership with Health Research, Inc, has various job openings, including some within the AIDS Institute. Please visit this link to learn about their current opportunities. 
---
News Bulletin
Almost Half of All Public Health Workers Left Their Jobs Over the Past 5 Years 
"Nearly half of all public health workers in state and local agencies left their positions over the last half-decade, a new study found…Importantly, more than 100,000 workers -- which amounts to half of the total governmental public health workforce -- could leave by 2025 if current trends continue, the group detailed in Health Affairs." 
Biden's Next Battle In His Opioids Fight: His Own Bureaucracy 
"Physicians scrambling to stop people from dying in America's unyielding opioid crisis say Biden administration officials are working at cross purposes in their fight to reverse record numbers of fatal drug overdoses. Even as the administration is implementing a new law that makes it easier for doctors to prescribe a lifesaving drug to treat opioid use disorder, one of its agencies, the Drug Enforcement Administration, subjects the drug to such strict regulation that many are reluctant to dispense it. As a result, physicians and treatment advocates say, the DEA policy is inadvertently making it more difficult to reduce opioids' toll: more than 80,000 lives in 2021." 
With an $11 billion price tag, the White House pitches a plan to end hepatitis C 
"The Biden administration is calling on Congress to fund a more than $11 billion program to eliminate hepatitis C in the United States. It's a significant price tag for a single line in the broader budget request; while the $11 billion ask would cover five years of the new initiative, including everything from purchasing pricey drugs that cure the condition to developing new tests to detect the infection, it still dwarfs the annual budget request for the entire Food and Drug Administration, at $7.2 billion. The annual request for the Substance Abuse and Mental Health Services Administration also comes in below the hepatitis C topline, at $10.8 billion." 
Biden Promises to Fight GOP on 'Gutting' Medicaid. Budget Talks Seem Like Another Story. 
"Most lawmakers — Republicans and Democrats alike — have declared the marquee safety-net programs of Medicare and Social Security off-limits for cuts as a divided Washington heads for a showdown over the national debt and government spending. Health programs for lower-income Americans, though, have gotten no such bipartisan assurances….Biden and other Democratic leaders have said they want to expand Medicaid, a goal likely to be reflected in the president's budget proposal out next week. But while top Democrats say they will not negotiate government spending with Republicans when the GOP is refusing to raise the debt ceiling, they have left open the possibility of talks over Medicaid spending at a later date."