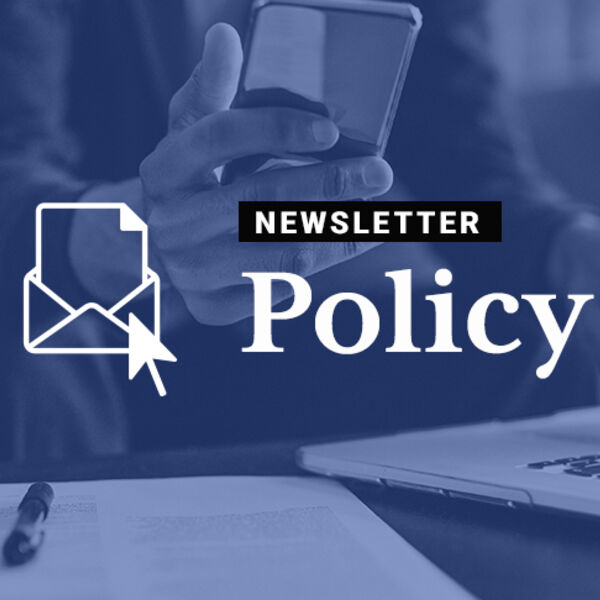 Policy Updates: Hill Happenings and Administration Activities
---
Hill Happenings
FY2024 Appropriations 
On July 27, the Senate Appropriations Committee held a markup on the Labor, Health and Human Services, Education, and Related Agencies (LHHS) subcommittee fiscal year 2024 (FY2024) spending bill, approving spending levels for federal health programs that are at odds with the austere spending levels proposed by the House LHHS bill on July 14. Senate appropriators proposed the following:
Centers for Disease Control and Prevention (CDC)
Division of HIV Prevention - $3 million increase 
Division of Viral Hepatitis – flat funded 
STD Prevention – flat funded 
Opioid and Related Infectious Diseases - $1 million increase 
Health Resources and Services Administration (HRSA) 
Ryan White Program (total) – flat funded 
Community Health Centers – flat funded 
Department of Housing and Urban Development (HUD) 
Housing Opportunities for Persons with AIDS - $6 million increase
The NASTAD Policy & Legislative Affairs team will issue a memo highlighting the House and Senate spending proposals in detail later this week.
The Senate spending proposals are a nonstarter for House Republicans, who proposed deep programmatic cuts in order to reduce the federal deficit and spending. On July 14, the House Appropriations LHHS subcommittee approved broad spending cuts that threaten funding for vital health programs, including bipartisan HIV prevention and treatment programs like the Ending the HIV Epidemic Initiative. The funding disagreements between the two chambers of Congress indicate a lengthy FY2024 negotiations process that will extend beyond the September 30 funding deadline. As a result, lawmakers will need to pass a continuing resolution to temporarily extend funding levels until an agreement is reached or face a government shutdown.
NASTAD will continue to monitor the congressional appropriations process and advocate for the highest possible funding for HIV, hepatitis, and drug user health programs.
NASTAD and Partnership to End HIV, STDs, and Hepatitis Call on Appropriators to Reject Health Spending Cuts 
On July 24, NASTAD and the Partnership to End HIV, STDs, and Hepatitis called on appropriators to reject the deep spending cuts proposed in the House of Representatives FY2024 LHHS bill. If enacted, the spending cuts would undermine critical health programs, including certain components of the Ryan White HIV/AIDS program, the Minority HIV/AIDS Fund, and the Ending the HIV Epidemic initiative. The Partnership highlighted the longstanding bipartisan history of supporting HIV programs, including the Trump Administration's launch of the EHE initiative.
Hepatitis Caucus Cochairs, Reps. Velázquez and Johnson Introduce World Hepatitis Day Resolution 
On July 27, Representatives Nydia Velázquez (D-NY-07) and Hank Johnson (D-GA-04) reintroduced a resolution observing World Hepatitis Day. The resolution raises awareness about the public health threat of hepatitis B virus (HBV) and hepatitis C virus (HCV) and calls on the public health system to prioritize hepatitis prevention and treatment in the US. Representatives Terri Sewell (D-AL-07), Grace Meng (D-NY-06), Jill Tokuda (D-HI-02), Gerald E. Connolly (D-VA-11), Adam Smith (D-WA-09), and Danny K. Davis (D-IL-07) co-sponsored the bill. NASTAD endorsed the resolution.
NASTAD Calls on Congress to Reject Drug War Approaches to Combating Xylazine 
On July 18, NASTAD joined a coalition of public health, drug policy, criminal justice, and civil and human rights groups to call on Congress to reject the Combating Illicit Xylazine Act (H.R. 1839/S. 993). The act would criminalize human use and distribution of xylazine by imposing Schedule III criminal penalties despite xylazine not being a scheduled substance, which would likely further perpetuate drug sentencing disparities for people of color and people with substance use disorder. Xylazine and fentanyl are increasingly present in the drug supply and together pose an increased risk for fatal overdose. 
---
Administration Activities
FDA Approves Second Over-the-Counter Naloxone Nasal Spray Product 
On July 28, the US Food and Drug Administration approved non-prescription status for RiVive, a 3 mg naloxone nasal spray manufactured by Harm Reduction Therapeutics. RiVive's approval for over-the-counter (OTC) use marks only the second naloxone product to receive nonprescription status from the FDA, preceded by Narcan, Emergent BioSolutions's 4 mg nasal naloxone spray approved in March of 2023. Harm Reduction Therapeutics anticipates that OTC RiVive will be available for purchase in early 2024 at around $36, and will prioritize distribution at harm reduction organizations and state governments. The manufacturer has not yet announced a price. 
CMS Signs National Coverage Determination for PrEP, Accepting Public Comments through August 11 
On July 12, Centers for Medicare & Medicaid Services (CMS) announced a proposed National Coverage Determination for Pre-Exposure Prophylaxis (PrEP) Using Antiretroviral Drugs to Prevent Human Immunodeficiency Virus (HIV) Infection and a request for public comment. If implemented, the national coverage determination would authorize CMS to cover PrEP using antiretroviral drugs approved by the US Food and Drug Administration (FDA) to prevent HIV infection in individuals at high risk of HIV acquisition, including both oral and injectable formulations. Advocates applauded CMS for initiating the process to finalize the policy proposal, which would reduce barriers to PrEP access. However, the coverage determination does not include all recommended ancillary services, like STI and renal function screenings. CMS is accepting public comments through August 11.  
HHS Distributed $47.8 million to Address Overdose and Substance Use 
On July 19, HHS and SAMHSA announced that $47.8 million was awarded to five grant programs addressing the overdose and substance use crisis. The five grant programs include the Medication-Assisted Treatment-Prescription Drug and Opioid Addiction (MAT-PDOA), Emergency Department Alternatives to Opioids Demonstration Program, Sober Truth on Preventing Underage Drinking Act (STOP Act) program, Adult Reentry Program, State Pilot Grant Program for Treatment for Pregnant and Postpartum Women. The additional funding will boost capacity to address fatal overdose and link people who use drugs to treatment services. 
---
Resources 
NASTAD: Stimulant Safety: Getting Amped Up to Reduce Harms When Using Stimulants 
This resource provides an overview of stimulants and aims to educate individuals and organizations that provide services to people who use methamphetamine and other stimulants.
NASTAD/NCSD: A Syndemic Approach to STD 340B Correctional Facility Partnerships 
NASTAD and NCSD are pleased to announce the release of a comprehensive resource that includes considerations for correctional facility eligibility to participate in the 340B Drug Pricing Program in partnership with a prevention program receiving federal funding authorized by Section 318 of the Public Health Service Act (PHSA). This resource includes guidance on 340B eligibility, prevention program collaboration and service integration, partnership management, cost savings and considerations for documenting the public health impact. Additionally, it includes 340B patient definition elements with correctional facility compliance and implementation.
CDC MMWR: Demographic Disparities in Mpox Vaccination Series Completion, by Route of Vaccine Administration — California, August 9, 2022–March 31, 2023 
CDC/HRSA Listening Session: CDC and HRSA Joint Virtual Community Listening Session – HHS region 4 
The Centers for Disease Control and Prevention (CDC) Division of HIV Prevention (DHP) and Health Resources and Services Administration's (HRSA) HIV/AIDS Bureau (HAB) are hosting joint regional virtual community listening sessions continuing with HHS Region 4 on Tuesday, August 15, from 2-3:30 PM ET. The community listening sessions will provide a venue for discussion and collaboration focused on barriers to and opportunities for improving HIV diagnosis, treatment, prevention, and outbreak response. Click here to register.
IHS Dear Tribal Leader Letter: Syphilis Guidelines and Resources for all IHS, Tribal, and Urban Indian Organizations 
JAMA:  
Examination of HIV Preexposure Prophylaxis Need, Availability, and Potential Pharmacy Integration in the Southeastern US

"The findings of this cross-sectional study suggest that expanding HIV prevention services to pharmacies in EHE areas in the Southeast could significantly increase capacity to reach individuals at increased risk of HIV transmission. Legislation aimed at allowing pharmacists to prescribe PrEP and provide HIV prevention services may be an important next step in ending the HIV epidemic." 

Characteristics and Prescribing Patterns of Clinicians Waivered to Prescribe Buprenorphine for Opioid Use Disorder Before and After Release of New Practice Guidelines

"To fully optimize the outcomes of the DATA waiver elimination law, it will be critical to focus on clinician barriers, systems-level improvements, and payment policy changes that support models of care that integrate behavioral health services; incentivize MOUD; expand the substance use disorder workforce; counter clinician, patient, and institutional stigma; and provide training and technical assistance to support a broad range of clinicians in delivering care to patients with OUD and other substance use disorders. At the same time, policies, programs, and practices that holistically support patients to link to and engage in care are important." 
---
Job Postings
NASTAD 
Health System Integration
Drug Trends and Technology-Based Drug Checking Analyst – New York City, NY 
NYC DOHMH is looking for an analyst to work on our drug checking initiative. Currently operating in four SSPs across the city, including one of the OPCs, drug checking technicians use Bruker Infrared technology to test samples from SSP participants and provide individualized harm reduction education. This is a great opportunity for someone with strong data skills and an interest in drugs and toxicology. Please send out far and wide and feel free to reach out if you have any questions.
Prevention Coordinator, Boulder County AIDS Project – Boulder, Colorado 
The primary duties of this position are to provide HIV/HCV/STI testing, syringe access, and street outreach services, as well as outreach education at community partner locations and events. This position provides these services in collaboration with other Prevention Department staff and key community partners, as well as enters data into databases and completes monthly reports. This position reports directly to the Prevention Director and attends staff, department, and community partner meetings.
Florida Department of Health – Palm Beach County 
To apply, please send resumes to Robert Scott, Robert.Scott@flhealth.gov. These are all $20/hr, in-office roles with possible remote flexibility. 
EHE Navigator: This position's work will be actively guided by the Palm Beach County Ending the Epidemic (EHE) Plan, including the four pillars and their goals, objectives, strategies and activities. Incumbent will assist in the planning, coordination, implementation and monitoring of the goals, objectives, strategies and activities set forth in the Palm Beach County Ending the Epidemic (EHE) Plan, in collaboration with other Area 9 EHE funding recipients, to include, but not limited to: Palm Beach County, FoundCare, and Florida Community Health Centers.
PrEP Navigator: This position's work will be actively guided by the Palm Beach County Ending the Epidemic (EHE) Plan, including the four pillars and their goals, objectives, strategies and activities. Incumbent will link high-risk negative persons to available Pre-Exposure Prophylaxis (PrEP) and non-occupational Post Exposure Prophylaxis (nPEP) services with the goal of significantly reducing the number of new HIV infections among high-risk populations. Incumbent will assess and increase the knowledge, desirability, accessibility, and adherence of PrEP among referred high-risk individuals.
Digital Media Manager: This position is responsible for developing and coordinating the area HIV digital media presence through multiple platforms. Developing digital marketing strategies, creating social media content, collaborating with community partner organizations, and creating new ad campaigns to advance Ending the HIV Epidemic (EHE) in Palm Beach County. Tracking data from digital campaigns to assist with EHE goals. 
Deputy Medical Director, HIV/STI/Viral Hepatitis/Harm Reduction – Nashville, TN 
This position will serve as the Statewide Deputy Medical Director in the HIV/STI/Viral Hepatitis section. The position has cross-cutting responsibility in all program areas with potential for promotion in succession plans. Primary responsibilities include leadership and oversight of cross-cutting programs related to End the Syndemic Tennessee to tackle HIV, sexually transmitted infections, viral hepatitis and substance use disorder in an integrated manner with an outward-facing, community-engaged process.
Program Content and Training Specialist, Supporting Harm Reduction Programs (SHaRP) – University of Washington 
This position is part of a cooperative agreement award from the Centers for Disease Control and Prevention to provide technical assistance about monitoring and evaluation to syringe services programs (SSPs) as part of the National Harm Reduction Technical Assistance Center. One of the primary projects of this award is to provide technical assistance (TA) to SSPs for monitoring and evaluation activities. The University of Washington is working in collaboration with the CDC, SAMHSA, NASTAD, the National Harm Reduction Coalition, and other TA partners to provide a suite of technical assistance support to individual programs.  
Communicable Disease Epidemiologist – Cheyenne, Wyoming 
This position will serve as the Communicable Disease AIDS Drug Assistance Program (ADAP) Coordinator, Wyoming TB Controller, and Disease Intervention Specialist (DIS) for the Communicable Disease (CD) Treatment Program.  Assist in outbreak response to ensure the safety of Wyoming residents; by interviewing cases for exposure information, updating news outlets on the progress of outbreak control, and analyzing exposure data utilizing epidemiological and statistical methods. 
Open Positions – New York State 
The New York State Department of Health, in partnership with Health Research, Inc, has various job openings, including some within the AIDS Institute. Please visit this link to learn about their current opportunities.
---
News Bulletin
N.C. governor sets Medicaid expansion date, pressuring Republicans to act 
"North Carolina Gov. Roy Cooper's administration on Wednesday announced the state will expand Medicaid on Oct. 1 — even though lawmakers have yet to approve the funding to do so. The unusual move, agreed to by the Biden administration, puts additional pressure on the state's Republican-controlled legislature to either pass a budget or fund Medicaid expansion separately — something the Democratic governor and his health and human services secretary, Kody Kinsley, have been calling for since lawmakers failed to reach a spending deal earlier this month." 
Lawsuit: State officials illegally disqualified Nashville nonprofit from longstanding HIV grant 
"Late last week, Nashville CARES filed suit in Davidson County Chancery Court, alleging the state's decision to disqualify the nonprofit from the Ryan White funding was "illegal, arbitrary, and endorses unlawful procedure." The funding exceeds $80 million annually, with the majority of funding used to pay patient medical costs… The dispute between Nashville CARES and state officials rests in differing interpretations of federal rules attached to the HIV funding, but has raised broader concerns that it fits a pattern of state officials targeting trusted LGBTQ-serving organizations in Tennessee." 
Abortion fight clouds AIDS-fighting program's future 
"Democrats' efforts to reauthorize the President's Emergency Plan for AIDS Relief are floundering in the face of GOP opposition…House Republicans confirmed this week that they will not put forward any reauthorization of the $7.5 billion program that fights AIDS and HIV, the virus that causes it, in more than 50 developing countries in Africa, Asia, Latin America and Europe. PEPFAR's current authorization expires this fall. Republicans say the Biden administration has "hijacked" it to fund groups that provide and counsel patients on abortion." 
Elton John AIDS Foundation Supercharges Fight for a National PrEP Program 
"The Elton John AIDS Foundation (EJAF) has joined PrEP4All in the fight for a National PrEP Program to ensure equitable access to HIV prevention for uninsured and underinsured people in the United States, according to PrEP4All. EJAF made a two-year investment of nearly $670,000 to support PrEP4All's efforts to convince Congress to fund a national program to expand access to pre-exposure prophylaxis, or PrEP, available as daily pills and long-acting injectables that are highly effective at preventing a person from contracting HIV."