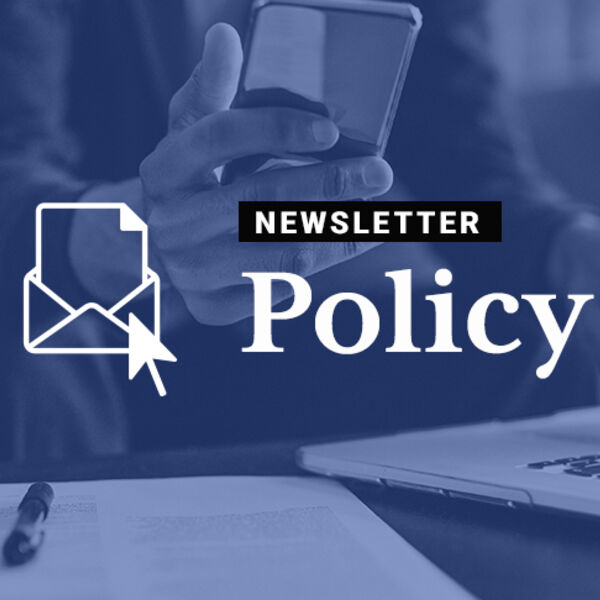 Policy Updates: Hill Happenings and Administration Activities
---
Hill Happenings
NASTAD Urges Congress to Fund HIV, Viral Hepatitis, and Harm Reduction Programs in FY2024 
On March 27, NASTAD and the Federal AIDS Policy Partnership (FAPP) AIDS Budget & Appropriations Coalition (ABAC) subcommittee sent a letter to appropriators calling for increased funding for HIV, viral hepatitis, and harm reduction programs in Fiscal Year 2024 (FY2024). The coalition urged lawmakers to secure funding amid a contentious appropriations cycle for core infectious disease prevention divisions at the Centers for Disease Control and Prevention (CDC), including the Division of HIV Prevention, the Division of Viral Hepatitis, the Division of STD Prevention, and the Division of Tuberculosis Elimination. Additionally, the coalition called for strong funding for key health programs, such as the CDC Opioids and Infectious Disease Program, the Health Resources and Services Administration (HRSA) Ryan White HIV/AIDS Program (RWHAP), the Department of Housing and Urban Development (HUD) Housing Opportunities for Persons with AIDS (HOPWA) program, the Title X Family Planning Program, and the newly proposed Substance Abuse and Mental Health Services Administration (SAMHSA) Community Harm Reduction and Engagement Initiative.
NASTAD Calls on Congress to Pass Reentry Act 
On March 30, a bipartisan group of lawmakers introduced the Reentry Act in the House of Representatives, a bill that would empower states to restore access to healthcare through Medicaid for incarcerated individuals starting 30 days before their release. The bill aims to facilitate addiction and mental health treatment for individuals leaving carceral settings, who are 129 times more likely to die of a drug overdose in the first two weeks after release when compared to the general population. Representatives Paul D. Tonko (D-NY-20), Mike Turner (R-OH-10), John Rutherford (R-FL-05), and David Trone (D-MD-06) introduced the House bill, and Senators Tammy Baldwin (D-WI) and Mike Braun (R-IN) are introducing companion legislation in the Senate. NASTAD endorsed the introduction of the bill and signed on as a supporting organization. 
Bipartisan House Reps Introduce PROTECT 340B Act to Address Insurer Restrictions on Safety-Net Drug Discounts 
On April 6, Representatives Abigail Spanberger (D-VA-07) and Dusty Johnson (R-SD-AL) led the reintroduction of a bipartisan bill that would prohibit insurers and pharmacy benefit managers (PBMs) from discriminating against 340B providers or their contract pharmacies on the basis of their status as providers or pharmacies that dispense 340B drugs. The Preserving Rules Ordered for the Entities Covered Through (PROTECT) 340B Act  was drafted in response to attempts by commercial insurance companies and PBMs to undermine access to 340B discounted drugs by excluding commercial pharmacies affiliated with 340B covered entities in order to claw back profits. If passed, the legislation would prevent PBMs, insurers, and pharmaceutical companies from treating 340B providers differently with regards to reimbursement of fees, participation in standard or preferred networks, or inventory management systems, and it would block them from interfering in a patient's choice to receive drugs from a 340B pharmacy. 
---
Administration Activities 
NASTAD Submits Comment on Updated FDA Blood Donation Restrictions for Gay, Bisexual, and Other Men who have sex with Men 
On March 31, NASTAD and the Federal AIDS Policy Partnership (FAPP) submitted comments on the US Food and Drug Administration's draft Recommendations for Evaluating Donor Eligibility Using Individual Risk-Based Questions to Reduce the Risk of Human Immunodeficiency Virus Transmission by Blood and Blood Products. The coalition supports the elimination of time-based referrals for gay, bisexual, and other men who have sex with men, but called on the FDA to implement a strategic research plan on PrEP/PEP and blood donation in order to build an evidence base that could inform the removal of blood donation restrictions for gay, bisexual, and other men who have sex with men who take PrEP/PEP.
NASTAD Submits Comment on 2024 National Drug Control Strategy
On March 31, NASTAD joined the Drug Policy Reform Working Group of the Justice Roundtable and signed onto comments providing recommendations for the Office of National Drug Control Policy's 2024 National Drug Control Strategy. The coalition calls on the Biden Administration to move away from criminalization of drug use and adopt population-based, public health interventions to address the overdose crisis. The recommendations include harm reduction proposals, such as broadening the opioid public health emergency to include all drugs and address polysubstance use, addressing the social determinants of health and prioritizing health equity, and deepening financial investments and resources for federal harm reduction programs and community-based harm reduction providers. 
End of Mandatory Coverage of PrEP by Insurers Puts Lives at Risk 
On March 30, the Biden Administration quickly filed a notice of appeal challenging U.S. District Judge Reed O'Connor's same-day ruling on Braidwood Management, Inc. v. Xavier Becerra et al. Judge O'Connor upheld Braidwood Management's argument that the Affordable Care Act's (ACA) preventive service requirement violates its religious freedom as a Christian organization because it forced the company to cover PrEP. Judge O'Connor placed a nationwide injunction on preventive services recommended by the U.S. Preventive Services Task Force (USPSTF), halting the provision of no-cost USPSTF-recommended preventive services, which includes PrEP and HIV, STI, and hepatitis screening. If the ruling is eventually upheld by the Supreme Court, it would undermine access to no-cost preventive care for millions and have significant impacts on public and private coverage for preventive care. Click here to read NASTAD's press statement.
The potential changes to the ACA preventive service requirement have prompted states to consider strategies to protect access to preventive care. On April 6, Michigan Governor Gretchen Whitmer announced that insurers representing 100% of the fully insured health insurance market in Michigan have agreed to maintain no-cost preventive healthcare services despite Judge O'Connor's ruling. NASTAD will continue to monitor the case and provide updates as it makes its way through the courts. 
NASTAD Awards $6 Million to SSPs and Harm Reduction Organizations 
On April 7, NASTAD and project partners, VOCAL-NY, and University of Washington (UW), announced the selected grant recipients of a CDC-supported funding opportunity: Strengthening Syringe Services Programs (SSPs) through Direct Program Funding initiative. Overall, 65 programs across 31 jurisdictions were awarded a total $6 million dollars for the first year of the initial 2-year funding cycle. This nearly unprecedented, five-year grant initiative supports organizations around the country with the funding and resources to strengthen the capacity of SSPs. 
---
Resources 
CDC HIV/AIDS Awareness Day Toolkits:  
National Youth HIV/AIDS Awareness Day (NYHAAD) 

National Youth HIV & AIDS Awareness Day (NYHAAD) is observed each year on April 10 to educate the public about the impact of HIV on young people. Schools play a critical role in promoting the health and safety of youth. DASH's unique ability to bridge public health and education provides a platform to support schools with information and resources for preventing youth HIV, STDs, and unintended pregnancy. 

National Transgender HIV Testing Day (NTHTD) 

Observed annually on April 18, NTHTD is a day to recognize the importance of routine HIV testing, status awareness, and continued focus on HIV prevention and treatment for transgender and nonbinary people. The toolkit includes ready-to-use social media posts and graphics to share leading up to and on NTHTD. 
Community Liver Alliance: Addressing Disparities in Liver Diseases Virtual Conference 
Date: April 18 from 12:00 – 4:00 pm ET 
"The Community Liver Alliance Disparities in Liver Disease Conference empowers us to address health disparities, including differences that occur by gender, race or ethnicity, education or income, disability, geographic location, or sexual orientation. These health disparity populations constitute a large proportion of patients with liver disease and evidence suggests that these populations are disproportionately affected by several common hepatic disorders, which include rare liver diseases, viral hepatitis, non-alcoholic fatty liver disease, access to liver transplantation and hepatocellular carcinoma."  
NHeLP: Future of ACA preventive services requirement uncertain 
"The judge who infamously struck down the entire Affordable Care Act (ACA), only to be reversed by the U.S. Supreme Court, this time is targeting the ACA provision requiring most health plans to cover, with no cost sharing, preventive health screenings and services that receive an A or B recommendation from the U.S. Preventive Services Task Force (USPSTF). According to HHS, millions of people have received no cost screenings for various types of cancer, diabetes, and infectious diseases, as well as preventive measures like interventions for persons at risk for cardiovascular disease and medication to prevent HIV infection."
Health Affairs: Estimated Uncovered Costs For HIV Preexposure Prophylaxis In The US, 2018 
"In addition, policies that increase access to health insurance, such as Medicaid expansion, can improve access to PrEP. This may be especially impactful for the southern US, where 97 percent of the 2.2 million adults who fall into the Medicaid coverage gap live and which has the lowest PrEP-to-need ratio (the number of PrEP users divided by new HIV diagnoses) in the US." 
NEJM: Postexposure Doxycycline to Prevent Bacterial Sexually Transmitted Infections 
"The combined incidence of gonorrhea, chlamydia, and syphilis was lower by two thirds with doxycycline postexposure prophylaxis than with standard care, a finding that supports its use among MSM with recent bacterial STIs." 
JAMA Insights: Antiretroviral Treatment of HIV/AIDS During Pregnancy 
"The benefits of ART during pregnancy for people living with HIV include improved maternal and infant health and pregnancy outcomes and reduced perinatal and sexual HIV transmission. With fully suppressive ART initiation prior to pregnancy and maintenance of ART during pregnancy, the risk of perinatal transmission is near zero. Dolutegravir-based ART is among the safest and most effective therapies. Continued long-term surveillance of pregnancy and maternal and child outcomes with use of new antiretrovirals in pregnancy is important." 
CDC MMWR: Widespread Community Transmission of Hepatitis A Virus Following an Outbreak at a Local Restaurant — Virginia, September 2021–September 2022 
"Public health partnerships with businesses and other community partners (e.g., harm reduction programs) might increase hepatitis A vaccination among persons at risk for this infection, while also reducing the stigmatization of hepatitis A-associated risk factors."
Hepatitis Community Collaborative (HC2) 
NASTAD and The AIDS Institute (TAI) are pleased to host the third Hepatitis Community Collaborative (HC2)! Following HC2 events in 2020 and 2021, we are excited to re-convene as a group of hepatitis advocates, infectious disease experts and people with lived experience (PWLE) and provide updates on what communities are doing to combat viral hepatitis. The one-day, virtual and free convening will provide advocates with a platform for cross-jurisdiction learnings and innovative approaches via presentations, peer-to-peer information sharing, dialogue and forums.  
NASTAD Webinars: Syphilis and Drug User Health Webinar Series 
The NASTAD Drug User Health Team is pleased to announce an upcoming webinar series exploring syphilis among communities of people who use drugs, in partnership with AIDS United, NACCHO, NCSD, and the Northwest Portland Area Indian Health Board. This webinar series consists of five monthly sessions where those working on STIs – specifically syphilis – and those working in harm reduction and drug user health will be brought together to learn from each other, share promising practices, and highlight effective cross-sector partnerships. To join the webinars please register for them here: 
---
Job Postings 
Manager, Meetings and Travel – NASTAD 
Under general supervision of the Associate Director, IT and Administration, the Manager, Meetings and Travel will provide management, coordination and hands-on delivery of comprehensive service and support to NASTAD members, staff members, and other stakeholders as appropriate.   This position will coordinate and implement several, sometimes simultaneous, live, hybrid, and virtual events, particularly to NASTAD's Annual and Technical Assistance Meetings. This position will monitor airline travel and purchases, manage travel-related vendors, maintain travel-related processes, reconcile meeting and travel expenses, complete appropriate forms and procedure documents, and work to fulfill NASTAD mission, goals, and objectives within the limitations of agency resources and policies and federal grant requirements. 
Director, Health Care Access – NASTAD 
NASTAD is recruiting for the Director of our Health Care Access program. The Director, Health Care Access plays a vital leadership role in achieving the organization's training, technical assistance, and policy support priorities for Ryan White HIV/AIDS Program (RWHAP) Part B and AIDS Drug Assistance Programs (ADAP). The position will work closely with Tim Horn, NASTAD's Director of Medication Access.
Viral Hepatitis Prevention Manager – Health Federation of Philadelphia 
The Prevention Manager will be responsible for coordination of activities related to viral hepatitis prevention, including outreach, training, education and collaboration with appropriate programs to facilitate access to hepatitis services.  This position works in close coordination with viral hepatitis surveillance activities. Apply by June 2, 2023. 
Drug Trends and Technology-Based Drug Checking Analyst – New York City, NY 
NYC DOHMH is looking for an analyst to work on our drug checking initiative. Currently operating in four SSPs across the city, including one of the OPCs, drug checking technicians use Bruker Infrared technology to test samples from SSP participants and provide individualized harm reduction education. This is a great opportunity for someone with strong data skills and an interest in drugs and toxicology. Please send out far and wide and feel free to reach out if you have any questions.
Executive Director, Open Aid Alliance – Missoula, Montana 
Open Aid Alliance is searching for an innovative and passionate Executive Director to lead our team as we continue our mission of providing low-barrier, client-centered care. 
Reporting to the Board of Directors, the Executive Director (ED) will have overall strategic and operational responsibility for Open Aid Alliance (OAA) staff, programs, expansion, and execution of its mission. The main responsibilities of this position fall within the realms of staff leadership and management, programming and financial management. Priority deadline for first round of interviews is April 10, 2023. 
Chief Executive Officer – Western North Carolina AIDS Project (WNCAP) 
Western North Carolina AIDS Project's (WNCAP's) mission is to provide equitable access to care and reduce harm from HIV, Hepatitis C, and drug use. WNCAP provides case management, prevention education, STD testing, harm reduction, and other support services to people living across 18 counties of western North Carolina. The Chief Executive Officer (CEO) is the principal leadership position at WNCAP and reports to the Board of Directors.
Division of Viral Hepatitis, National Center for HIV, Viral Hepatitis, STD, and TB Prevention, CDC 
Chief, Prevention Branch, DVH

NCHHSTP/DVH is recruiting for an exceptional candidate for the position of Prevention Branch Chief, Division of Viral Hepatitis (DVH), National Center for HIV, Viral Hepatitis, STD, and TB Prevention (NCHHSTP). The incumbent will serve as Chief in the Prevention Branch, Division of Viral Hepatitis, and will participate in the division's senior management team responsible for directing the development, administration, implementation, and evaluation of national programs to prevent and control viral hepatitis. The incumbent provides advice to the Division Director on medical and scientific policy and practices associated with program, education, and research activities in support of viral hepatitis prevention and control, including harm reduction. 
Boulder County AIDS Project – Boulder, Colorado 
Prevention Coordinator: The primary duties of this position are to provide HIV/HCV/STI testing, syringe access, and street outreach services, as well as outreach education at community partner locations and events. This position provides these services in collaboration with other Prevention Department staff and key community partners, as well as enters data into databases and completes monthly reports. This position reports directly to the Prevention Director, and attends staff, department, and community partner meetings. 
Florida Department of Health – Palm Beach County 
To apply, please send resumes to Robert Scott, Robert.Scott@flhealth.gov. These are all $20/hr, in-office roles with possible remote flexibility. 
EHE Navigator: This position's work will be actively guided by the Palm Beach County Ending the Epidemic (EHE) Plan, including the four pillars and their goals, objectives, strategies and activities. Incumbent will assist in the planning, coordination, implementation and monitoring of the goals, objectives, strategies and activities set forth in the Palm Beach County Ending the Epidemic (EHE) Plan, in collaboration with other Area 9 EHE funding recipients, to include, but not limited to: Palm Beach County, FoundCare, and Florida Community Health Centers.
PrEP Navigator: This position's work will be actively guided by the Palm Beach County Ending the Epidemic (EHE) Plan, including the four pillars and their goals, objectives, strategies and activities. Incumbent will link high-risk negative persons to available Pre-Exposure Prophylaxis (PrEP) and non-occupational Post Exposure Prophylaxis (nPEP) services with the goal of significantly reducing the number of new HIV infections among high-risk populations. Incumbent will assess and increase the knowledge, desirability, accessibility, and adherence of PrEP among referred high-risk individuals.
Digital Media Manager: This position is responsible for developing and coordinating the area HIV digital media presence through multiple platforms. Developing digital marketing strategies, creating social media content, collaborating with community partner organizations, and creating new ad campaigns to advance Ending the HIV Epidemic (EHE) in Palm Beach County. Tracking data from digital campaigns to assist with EHE goals. 
Executive Director, Hepatitis Education Project (HEP) – Seattle, WA (partially remote) 
Reporting to a Board of Directors and in partnership with a staff of 19, the ED will lead the evolution of HEP as the organization reviews its impact to date and plans for the future in the fields of viral hepatitis and drug user health both locally and nationally.
Deputy Medical Director, HIV/STI/Viral Hepatitis/Harm Reduction – Nashville, TN 
This position will serve as the Statewide Deputy Medical Director in the HIV/STI/Viral Hepatitis section. The position has cross-cutting responsibility in all program areas with potential for promotion in succession plans. Primary responsibilities include leadership and oversight of cross-cutting programs related to End the Syndemic Tennessee to tackle HIV, sexually transmitted infections, viral hepatitis and substance use disorder in an integrated manner with an outward-facing, community-engaged process.
Program Content and Training Specialist, Supporting Harm Reduction Programs (SHaRP) – University of Washington 
This position is part of a cooperative agreement award from the Centers for Disease Control and Prevention to provide technical assistance about monitoring and evaluation to syringe services programs (SSPs) as part of the National Harm Reduction Technical Assistance Center. One of the primary projects of this award is to provide technical assistance (TA) to SSPs for monitoring and evaluation activities. The University of Washington is working in collaboration with the CDC, SAMHSA, NASTAD, the National Harm Reduction Coalition, and other TA partners to provide a suite of technical assistance support to individual programs.  
Communicable Disease Epidemiologist – Cheyenne, Wyoming 
This position will serve as the Communicable Disease AIDS Drug Assistance Program (ADAP) Coordinator, Wyoming TB Controller, and Disease Intervention Specialist (DIS) for the Communicable Disease (CD) Treatment Program.  Assist in outbreak response to ensure the safety of Wyoming residents; by interviewing cases for exposure information, updating news outlets on the progress of outbreak control, analyzing exposure data utilizing epidemiological and statistical methods. 
Assistant Commissioner - Health Department – Baltimore, Maryland 
The Baltimore City Health Department (BCHD) is seeking an Assistant Commissioner to lead the Bureau of Communicable Disease and Outbreak Control. This senior management position will lead a talented team responsible for communicable disease investigation, outbreak control and emergency preparedness programming. The incumbent will also be responsible for developing and implementing agency wide policies related to health department readiness to respond to public health emergencies. The incumbent will report directly to the Deputy Commissioner for BCHD's Division of Population Health & Disease Prevention.   
Open Positions – New York State 
The New York State Department of Health, in partnership with Health Research, Inc, has various job openings, including some within the AIDS Institute. Please visit this link to learn about their current opportunities.
Viral Hepatitis Epidemiologist - Pennsylvania Department of Health 
The Department of Health is seeking a dedicated and hardworking individual to fulfill their Viral Hepatitis Coordinator/Epidemiologist position within the Division of Infectious Disease Epidemiology. If you would like to support an organization that protects the public's health, apply today!
Viral Hepatitis Database Analyst - Heluna Health position with San Francisco Department of Public Health 
Heluna Health is currently looking for a Viral Hepatitis Database Management Analyst to work in the ARCHES Surveillance branch at San Francisco Department of Public Health (SFDPH). The Database Analyst will support SFDPH's Viral Hepatitis Surveillance team in its efforts to improve hepatitis data reporting and analysis. Responsibilities include higher level data cleaning, monitoring and reporting on data trends, coordinating with laboratory contacts to improve ELR protocols and procedures, and managing special projects as needed. This is a full-time, 2-year position based in San Francisco and employed by Heluna Health.
Program Manager (Viral Hepatitis and Harm Reduction Prevention) - Augusta, Maine 
We are looking to bring on board a Viral Hepatitis and Harm Reduction Prevention Manager to provide (1) statewide viral hepatitis prevention program coordination; (2) manage education and outreach activities focused on prevention of viral hepatitis disease transmission, (3) develop, coordinate, implement and evaluate statewide viral hepatitis prevention and harm reduction services including education, outreach, testing, linkage to care activities, syringe service programs, and overdose prevention activities; and (4) monitor state and federal viral hepatitis and harm reduction grants and contracts. Work is performed under administrative direction.
Human Services Program Coordinator – Richmond, Virginia
The Virginia Department of Health is hiring a Viral Hepatitis Program Coordinator. The Viral Hepatitis Program Coordinator participates in the design and management of hepatitis B (HBV) and hepatitis C (HCV) program activities, including surveillance, prevention, testing, and linkage-to-care as well as hepatitis data collection tools; assesses hepatitis events of public health significance; leads grant writing efforts around improving HBV/HCV prevention and care cascades; coordinates program planning efforts with respect to surveillance and other viral hepatitis epidemiologic data and evaluation; serves in a supervisory or team lead capacity for staff conducting hepatitis program support activities; uses software tools (i.e. SAS) for data quality activities. 
---
News Bulletin
What's Next After Judge Blocks Coverage of Preventive Care for PrEP, HIV Tests? 
"The Texas ruling jeopardizes the future of many free preventive care services. The Affordable Care Act (ACA, or Obamacare) requires health insurance plans to cover preventive health care services that have received an A or B grade from the U.S. Preventive Services Task Force (USPSTF). Such services include screenings for depression, diabetes, statin use, hepatitis B and C, sexually transmitted infections, HIV and numerous cancers (breast, colorectal, lung and skin cancers, to name a few). Other covered services include smoking cessation, weight loss programs and PrEP to prevent HIV." 
DC Health Is Deploying Narcan Vending Machines to Prevent Opioid Overdose Deaths 
"On Tuesday, DC Health announced the launch of harm reduction vending machines throughout the city. The free vending machines offer Narcan, the naloxone nasal spray that can reverse opioid overdoses. The machines also have Fentanyl test strips, Covid test kits, hygiene kits, and wound-care kits…DC Health awarded grants to pilot the vending machines to Family and Medical Counseling Service (FMCS) and HIPS, a nonprofit that offers harm reduction services to sex workers and drug user."  
The Lonely Work of HIV Harm Reduction in Prison 
"This is the at-risk population, here. It's us. All the same people who get outreached on the street, who inject drugs and engage in sex work, they all pass through here. That's our prison-industrial complex. We lock people in the environments where the tools to prevent blood-borne disease transmission are taken away, and then we cycle them in and out of the general population indefinitely. If prisons and jails are the holding pens for people living with HIV, why doesn't the HIV harm reduction movement reach us?" 
Anal Sex? Open Relationships?The Truth About the FDA's Revised Gay Blood Ban 
"The Federal Drug Administration recently proposed changes to blood donation policy to replace the deferral for sexually active gay and bisexual men with an individual risk assessment applied to all potential blood donors regardless of sexual orientation or gender...The FDA's capitulation should be heralded as a significant if long overdue victory in LGBTQ civil rights. Instead, misconceptions regarding the basis for the now discarded identity-based deferrals, the fitful way the FDA updated the policy over the past decade, rhetoric used to argue against the discriminatory policy, and imprecise communications rolling out the new policy all combined to obscure the historic nature of the change and to temper celebration of the victory."