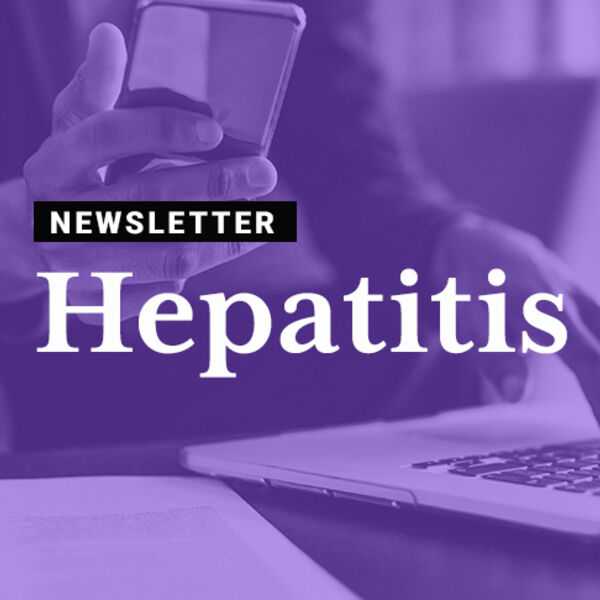 Hepatitis Happenings and Updates
---
NASTAD Updates
July 28th is World Hepatitis Day
"I can't wait" is the 2022 theme for this global event, sponsored by the World Hepatitis Alliance. This call to action notes the unnecessary hepatitis-related deaths that occur every 30 seconds globally, and the need for increased screening, vaccination, and treatment. For more information on World Hepatitis Day, campaign materials, and other resources, please visit: https://www.worldhepatitisday.org/ and https://www.who.int/campaigns/world-hepatitis-day/2022 
National African American Hepatitis C Action Day 
Sunday, July 25th is National African American Hepatitis C Action Day (NAAHCAD). This day provides an opportunity to promote hepatitis C prevention, testing, and treatment messages to public health partners and the public. Keep an eye out for NASTAD's upcoming blog post, as we continue to work with partners to take specific action to help define a strategy for addressing the disparate impact of viral hepatitis on African Americans. 
NASTAD National HIV and Hepatitis Technical Assistance Meeting
October 11-14, 2022 | Washington, DC, and virtual option 
The meeting brings together Ryan White HIV/AIDS Program Part B and ADAP coordinators, HIV prevention managers, and hepatitis coordinators from states and CDC directly funded jurisdictions to participate in learning opportunities and conversations about HIV and hepatitis policy, clinical developments, and innovative programming. More than 500 people attended the meeting last year. Registration for the event will open in early August and will be accompanied by the draft meeting agenda. 
VLC recordings/upcoming sessions 
Upcoming sessions (please note sessions start at 3 pm ET) Click here if you are not already registered for the series.
| Date  | Session  | Topic  | Speakers  |
| --- | --- | --- | --- |
| July 27  | Surveillance  | Leveraging existing data sources for case matching  | Shauna Onofrey (HepTAC consultant; MA); Sarah New (CA)  |

 
 
 
 
 
Previous VLC session
NASTAD's most recent Virtual Learning Collaborative (VLC) session took place on July 13, 2022: "Working in coalition to advance viral hepatitis testing: SSPs and MAT settings," moderated by Heather Bush, a member of NASTAD's HepTAC Advisory Committee and the HIV Prevention Manager with the Utah Department of Health, who is joined by our presenters for this session: Melissa Hobkirk, Viral Hepatitis Prevention, Policy, and Community Outreach Manager with the Philadelphia Department of Public Health and Lauren Orkis, Viral Hepatitis Epidemiologist with the Pennsylvania Department of Health.
You can visit the VLC microsite to register for upcoming sessions, view the 2022 calendar, and tune into recordings from previous VLC sessions. 
Upcoming NASTAD-led Work Group Calls 
If you are interested in joining a work group, please reach out to hepatitis@nastad.org and a team member will reach out directly. 
Major City/County HD Work Group 
This is an informal space for hepatitis staff working in a major city/county HD to exchange knowledge and expertise amongst peers and to validate the unique challenges and experiences working in a city/county HD. Past topics discussed include elimination planning, 340B for viral hepatitis, and disease reporting. 
Schedule: Quarterly calls from 3-4 pm ET. Upcoming dates: August 17, 2022, November 16, 2022 
Intended audience: Health department staff from major cities and counties. 
Zoom Meeting ID: 812 2278 5950 
Hepatitis and PWID Services Work Group 
Quarterly workgroup in supporting jurisdictions working on integrated viral hepatitis and PWID services, especially Component 3 grantees. The meetings are an open space to discuss progress on implementing PWID service bundles and other related Component 3 activities and to identify TA needs related to these activities. Next meeting will include REDCap database for Component 3 activities demo from Kelly Huang at the NYC Department of Health and Mental Hygiene. 
Schedule: Quarterly calls from 3-4 pm ET. Upcoming dates: August 10, 2022, October 26, 2022, January 18, 2023 
Intended audience: Health department staff (including Component 3 funded jurisdictions) SSP staff, substance use disorder treatment providers, state opioid treatment authorities and other individuals interested in integrating viral hepatitis and PWID services.
Zoom Meeting ID: 865 8940 8297 
Hepatitis C Linkage to Care Workgroup 
This workgroup is a space to share best practices and learn from other jurisdictions about DIS, linkage to care, and patient navigation. The first meeting will be more introductory to discuss how the members would like to proceed (specific topics, project sharing, etc.) and Amelia Salmanson will provide an overview of Utah's efforts with a state HCV DIS and the funding of CBOs to increase linkage to care.
Schedule: Quarterly calls from 3-4 pm ET. Upcoming dates: July 20, 2022, October 27, 2022; January and April 2023 dates TBD 
Intended Audience: Health department prevention and/or surveillance staff working on HCV linkage to care. 
Zoom Meeting ID: 819 1162 7246 
---
Resources
Substance Use and Mental Health Resources from CDC, the American Society of Addiction Medicine, and SAMSHA 
CDC and the American Society of Addiction Medicine have developed a new resource, the Addiction Medicine Toolkit to provide an overview of addiction medicine for physicians to implement in their practice. Additionally, CDC has developed the State Unintentional Drug Overdose Reporting System (SUDORS) and Drug Overdose Surveillance and Epidemiology (DOSE) interactive data dashboards to view trends in overdose data. 
Lastly, the National Suicide Prevention Hotline has changed to the Suicide and Crisis Lifeline with an easy-to-remember new number, 9-8-8. For more information about the changes please check out these resources from SAMSHA. 
New Homelessness and Infectious Disease Ask A Question Desk!
The newly launched Homelessness and Infectious Disease Questions Ask a Question (AAQ) desk assists homeless assistance providers, Continuums of Care (CoCs), and other partners with questions about preventing, mitigating, and responding to infectious diseases impacting people experiencing homelessness in their community. The AAQ desk is staffed by Technical Assistance (TA) providers from HUD's disaster response team who are well-versed in promising and emerging practices for infectious disease planning, mitigation, and response in homeless response systems. 
Families and individuals experiencing homelessness are more vulnerable to infectious diseases due to factors such as increased exposure, limited access to primary care, and higher rates of illness when compared with the general U.S. population. Past outbreaks of Hepatitis A, Tuberculosis, and COVID-19 among people experiencing homelessness highlight the life-saving importance of infectious disease preparedness. 
Submit your questions to the AAQ portal. In Step 2 of the question submission process, select "Homelessness and Infectious Disease Questions" from the "My question is related to" drop-down list. 
Hepatitis Network for Education and Testing (HepNET) Technical Assistance Offerings Spotlight webinar 
NASTAD, NVHR and NACCHO
July 26, 2022, at 4:00 PM ET
During this webinar, HepNET will spotlight organizations that provide technical assistance (TA) related to offering and integrating hepatitis services for people who use drugs. Presenters will speak about a variety of TA they provide, specifically for people with lived experience and within opioid treatment programs (OTPs) in the United States.
HepNET members will have an opportunity to engage the presenters and fellow participants during an open discussion. Members can ask questions to learn how to access TA for their own organizations and glean insight on how this TA can help them identify and address the unmet needs of people who inject drugs (PWID) and improve their access to viral hepatitis education, prevention, testing, linkage to care, and treatment. Click here to register. 
Special Speaker Series: Treating HCV in a Recovery Setting 
Community Liver Alliance
August 24, 2022, at 6:00 PM ET 
The Community Liver Alliance expert speaker for your program is Matthew Barnes, CRNP. Matt has experience in treating patients with HCV, particularly within marginalized populations. Matthew currently works at Crossroads Treatment Centers, where he treats people across Pennsylvania for substance use disorders and hepatitis C. He leads the hepatitis C treatment effort for Crossroads' 36 offices in Pennsylvania, as well as training his counterparts in other states. We are looking forward to providing education to support your work to screen and treat people with HCV and commend you on being a part of the solution! Click here to register. 
Leaving No One Behind: Culture and Context Count in Tailoring Hepatitis Interventions 
NIH and the National Institute for Minority Health and Health Disparities 
Populations at highest risk for acquiring hepatitis B and C viral (HBV and HCV) infection, or developing serious complications from infection, also experience structural racism, stigma, and discrimination through disparities in healthcare access and other barriers that may lead to lower rates of screening and treatment and higher burden of disease in these underserved populations. In this webinar, researchers working directly with racial and ethnic communities that experience disparate hepatitis outcomes presented models of care and interventions to address hepatitis health disparities. Appropriately tailored interventions that meet the context and culture of each community can ensure HBV and HCV elimination includes all populations in the United States. 
---
Upcoming Meetings   
Conferences/events (National & Local) 
United States Conference on HIV/AIDS | Oct 8-11, 2022 
San Juan, Puerto Rico 
This year, the United States Conference on HIV/AIDS (USCHA) is being held in-person in San Juan, Puerto Rico. The AIDS Institute and NASTAD are excited to be co-hosting the Hepatitis Pathway at USCHA for the fifth consecutive year. We hope this years' Pathway will consist of a variety of topics related to the intersection of hepatitis, HIV/AIDS, and harm reduction. Once the agenda is published, we will announce the Hepatitis Pathway workshops.
International Conference on Health and Hepatitis Care in Substance Users (INHSU) | October 19-21 
Hybrid model – Glasgow, Scotland and on-demand streaming
Join delegates from all over the world with 20+ sessions from world-leading experts over three days. With over 100 sessions on the topic of drug policy, health and wellbeing of people who use drugs, harm reduction, hepatitis C and other infectious diseases. Please click here to access the conference page. 
AASLD The Liver Meeting | November 4-8, 2022 
Hybrid model- Washington, DC and online 
The world's premier meeting on liver disease provides access to groundbreaking science, opportunities to exchange ideas with leading clinicians and researchers, and the chance to network with your peers – online, in-person, or both. Registration to open soon. Click here for more information about the meeting.
---
Job Opportunities    
Harm Reduction Outreach Specialist, University of Wisconsin-Madison 
This position is responsible for providing an array of mobile-based harm reduction services including intakes and ongoing assessments to people living with and at risk for hepatitis C virus infection (HCV), and HIV and other communicable infections (e.g., STI, COVID-19,). The incumbent will provide outreach, intervention, and prevention services to participants that include: HCV and HIV testing, syringe services, sexually transmitted infections (STIs) screenings and assessments, and overdose prevention outreach and education. These mobile services are provided utilizing a team approach and are targeted to rural participants where access to service is limited and health disparities are great. Services are targeted to communities that have high need: active substance users, people who inject drugs (PWIDs), people living with HIV or HCV, sex workers, and other high-risk populations. Closes July 27, 2022. 
Strategic Director, End Hep C SF 
End Hep C SF, a San Francisco-based collective impact initiative, is looking for a new Strategic Director. The EHCSF Strategic Director will assist all work groups and members by supporting the overall execution of the initiative's strategic plan while supporting the direction of day-to-day operations. This position will focus on engaging impacted populations through the community navigator program and community meetings, manage initiative grants and budgets, and conceptualize and execute EHCSF community events.
---
News Bulletin
Publications:
Regional Differences in Mortality Rates and Characteristics of Decedents With Hepatitis B Listed as a Cause of Death, United States, 2000-2019 
Findings: In this nationwide cross-sectional study including 35 280 decedents from 2000 to 2019, the highest hepatitis B–listed death rates were observed in coastal and Appalachian states; in addition, younger median age at death occurred predominantly in Appalachian states. Most decedents, regardless of birthplace, had liver-related conditions listed as underlying cause of death, and decedents born in the US, who constituted approximately two-thirds of all deaths, more frequently had nonliver conditions listed as underlying cause of death compared with non-US–born decedents. 
Updated U.S. Public Health Service Guideline for Testing of Transplant Candidates Aged <12 Years for Infection with HIV, Hepatitis B Virus, and Hepatitis C Virus — United States, 2022 
Summary: HIV, hepatitis B virus (HBV), and hepatitis C virus (HCV) transmission can occur through solid organ transplantation. A 2020 U.S. Public Health Service recommendation to test transplant candidates for HIV, HBV, and HCV during the transplant hospital admission could result in potentially harmful blood loss in pediatric transplant candidates. Children aged <13 years are among those at lowest risk for new HIV infections, and incidence of acute HBV and HCV infection in U.S. residents aged <20 years is extremely low. Children aged <12 years who have received postnatal infectious disease testing are exempt from repeat pretransplant HIV, HBV, and HCV testing during hospital admission for transplant surgery. 
Interim Analysis of Acute Hepatitis of Unknown Etiology in Children Aged <10 Years — United States, October 2021–June 2022 
Summary: During October 2021–February 2022, a cluster of children with hepatitis of unknown etiology and adenovirus infection was identified in the United States. On April 21, after reports of similar cases in other countries, CDC advised clinicians to report patients aged <10 years with hepatitis of unknown etiology to public health authorities. During October 1, 2021–June 15, 2022, a total of 296 U.S. pediatric patients received a diagnosis of hepatitis of unknown etiology, with adenovirus detected among 45%. Preliminary analyses have not identified common exposures (e.g., travel or toxicants). The investigation is ongoing; further clinical data are needed to understand the cause of these cases and to assess the potential association with adenovirus. 
Ongoing guidance can be found here. 
O'Neil/amfAR Brief on Monkeypox and Meningococcal Disease 
In April 2022, a new variant of monkeypox virus infection was identified in the United Kingdom, and the first case was diagnosed in the U.S. in May. In June 2022, the Centers for Disease Control and Prevention (CDC) also announced that they were working with Florida public health authorities on a large and growing outbreak of meningococcal disease. Both outbreaks are currently concentrated among gay and bisexual men and other men who have sex with men.
To meet this moment and underscore the growing threat of other infectious diseases on the horizon, today, the O'Neill Institute and amfAR are jointly releasing a new brief (and accompanying one-page summary) on monkeypox and meningococcal disease: Monkeypox and Meningococcal Disease Outbreaks Signal New Health Threats for Communities Heavily Impacted by HIV and Demand Immediate Action. Policy recommendations offered include identifying emergency resources, broadening community engagement, and enhancing the outbreak response. Click here for the one-page summary.