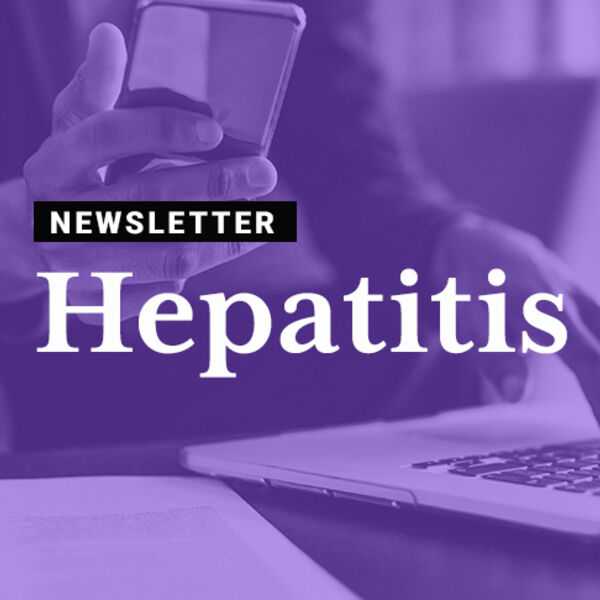 Hepatitis Happenings and Updates
---
NASTAD Updates
NASTAD 2022 Annual Meeting Highlights 
Held from May 22 to 25 in Washington, DC, the 2022 NASTAD Annual meeting was a celebration of 30 years of NASTAD and renewed priorities to end the epidemics. The meeting was organized around NASTAD's strategic priorities: systems strengthening, health equity, syndemic approaches and organizational excellence. During the meeting, a Hepatitis Affinity session was held with CDC DVH's Dr. Carolyn Wester, Director, and Clarisse Tsang, Health Department Support Lead, focused on current activities under PS 21-2103. 
Additionally, the NASTAD Board of Directors recently approved changes to the bylaws allowing jurisdictions to have two members. We would like to acknowledge the following viral hepatitis staff that are now NASTAD members: Arlis Jenkins, Joyce Mbugua, Thaddeus Pham (Board Member), and Kimberly Matulonis-Edgar. 
During the 30th anniversary celebration, NASTAD honored the Michigan Department of Health and Human Services (MDHHS) with the 2022 Partnership Award for its We Treat Hep C Initiative and the Tennessee Department of Health with the 2022 NASTAD Chair's Challenge Award for its End The Syndemic – Many Voices, One Plan. Congratulations to Michigan and Tennessee for your innovative work on elimination planning! 
For more information about the Annual Meeting and access to presentations, please click here. 
VLC recordings/upcoming sessions
Upcoming sessions (please note sessions start at 3 pm ET) Click here if you are not already registered for the series
Date
Session
Topic
Speakers
Moderators
June 15 
Joint 
Establishing and conducting surveillance and case management for perinatal HCV among pregnant persons

Danica Kunico (Phil) 

Amelia Salmanson (UT) 

Michael Abassian
July 13
Prevention
Working in coalition to advance viral hepatitis testing: SSPs and MAT settings 
Lauren Orkis (PA)
Heather Bush 
July 27
Surveillance
Leveraging existing data sources for case matching
Shauna Onofrey (MA) 
 
Previous VLC session 
NASTAD's most recent Virtual Learning Collaborative (VLC) session took place on June 8, 2022: "Building longitudinal databases/registries and development of HCV CoCs," moderated by HepTAC consultant, Danica Kuncio, and featuring Bernice Carr and Mojisola Ojo, from the New Jersey Department of Health and Kaitlyn Probst, from the Colorado Department of Public Health and Environment. You can visit the VLC microsite to register for upcoming sessions, view the 2022 calendar, and tune into recordings from previous VLC sessions. 
Upcoming NASTAD-led Work Group Calls 
Major City/County HD Work Group 
This is an informal space for hepatitis staff working in a major city/county HD to exchange knowledge and expertise amongst peers and to validate the unique challenges and experiences working in a city/county HD. Past topics discussed include elimination planning, 340B for viral hepatitis, and disease reporting. Click here to indicate your interest in joining.
Schedule: Quarterly calls from 3-4 pm ET. Upcoming dates: August 17, 2022, November 16, 2022 
Intended audience: Health department staff from major cities and counties. 
Hepatitis and PWID Services Work Group 
Quarterly workgroup in supporting jurisdictions working on integrated viral hepatitis and PWID services, especially Component 3 grantees. The meetings are an open space to discuss progress on implementing PWID service bundles and other related Component 3 activities and to identify TA needs related to these activities. Next meeting will include REDCap database for Component 3 activities demo from Kelly Huang at the NYC Department of Health and Mental Hygiene. Click here to indicate your interest in joining.
Schedule: Quarterly calls from 3-4 pm ET. Upcoming dates: August 10, 2022, October 26, 2022, January 18, 2023 
Intended audience: Health department staff (including Component 3 funded jurisdictions) SSP staff, substance use disorder treatment providers, state opioid treatment authorities and other individuals interested in integrating viral hepatitis and PWID services. 
Hepatitis C Linkage to Care Work Group 
This workgroup is a space to share best practices and learn from other jurisdictions about DIS, linkage to care, and patient navigation. The first meeting will be more introductory to discuss how the members would like to proceed (specific topics, project sharing, etc.) and Amelia Salmanson will provide an overview of Utah's efforts with a state HCV DIS and the funding of CBOs to increase linkage to care. Click here to indicate your interest in joining.
Schedule: Quarterly calls from 3-4 pm ET. Upcoming dates: July 20, 2022, October 27, 2022; January and April 2023 dates TBD 
Intended Audience: Health department prevention and/or surveillance staff working on HCV linkage to care. 
If you are interested in joining any of the work groups, please sign-up here. 
---
Resources
Congratulations are in order to Missouri, which recently released their Hepatitis C Elimination Plan 2022-26 "Show Me the Cure." The Show Me state plans to eliminate Hep C by focusing on five pillars: access to services, provider development, education, collaboration and awareness, surveillance, and policy and advocacy. Click here to learn more about the plan and the planning committee. 
To commemorate National Hispanic Hepatitis Awareness Day on May 15th, HepVu conducted an interview with NASTAD's Isabel Lechuga on her experiences working in viral hepatitis and how public health and healthcare can better serve Hispanic/Latinx communities. Isabel's main messages for viral hepatitis advocates are "I would start by validating the experiences that the Hispanic, Latinx, and Latine community face. Even being on the other end providing clinical services, I continue to find it so cumbersome and so expensive to navigate the healthcare system… Another piece is also making sure that there is better public awareness about viral hepatitis…The people that are sharing the brunt are BIPOC folks—including our Hispanic/Latinx community. I can validate those experiences, but we also need to empower folks and make sure that they know that it is not their fault they have viral hepatitis. It is really a failure of public health—if they cannot access services, if treatment isn't available to them, if screening isn't available to them, then the outcome is not on them." To read the rest of the interview, click here. 
New Homelessness and Infectious Disease Ask A Question Desk
The newly launched Homelessness and Infectious Disease Questions Ask a Question (AAQ) desk assists homeless assistance providers, Continuums of Care (CoCs), and other partners with questions about preventing, mitigating, and responding to infectious diseases impacting people experiencing homelessness in their community. The AAQ desk is staffed by Technical Assistance (TA) providers from HUD's disaster response team who are well-versed in promising and emerging practices for infectious disease planning, mitigation, and response in homeless response systems. Submit your questions to the AAQ portal. In Step 2 of the question submission process, select "Homelessness and Infectious Disease Questions" from the "My question is related to" drop-down list. To access additional resources, visit the Infectious Disease Toolkit and Disease Risks and Homelessness page on the HUD Exchange. 
Leaving No One Behind: Culture and Context Count in Tailoring Hepatitis Interventions 
National Institute on Minority Health and Health Disparities 
June 16, 2022, at 3:00 PM ET 
In this webinar, researchers working directly with racial and ethnic communities that experience disparate hepatitis outcomes will present models of care and interventions to address hepatitis health disparities. Appropriately tailored interventions that meet the context and culture of each community can ensure HBV and HCV elimination includes all populations in the United States. 
Hepatitis C Mentor and Support Group 
June 16, 2022, at 4:00 PM ET 
Join our Live Webinar Round Table to discuss Hepatitis C screening and treatment for an often-overlooked population. This webinar will be a Q&A format where the experts in their field will provide key facts and information about addressing the very real risk issue of Hepatitis C in children, adolescents, young adults, and pregnant people. Click here to register.
Hepatitis C: State of Medicaid Access 
CHLPI and NVHR
June 22, 2022, at 4:00 PM ET 
Since its creation in 2017, Hepatitis C: State of Medicaid Access has evaluated hepatitis C treatment policies across state Medicaid programs based on three criteria: liver disease severity ("fibrosis"), alcohol and drug use ("sobriety"), and prescriber limitations. In response to advocacy and litigation, these restrictions have been reduced or eliminated in many states, increasing access to lifesaving treatment. Yet significant barriers remain. Join us for a webinar to hear more about the next phase of Hepatitis C: State of Medicaid Access, which considers new and existing barriers to treatment access and dives deeper into the role that state Medicaid programs play in progressing towards a country free of viral hepatitis. Click here to register.
The Hepatitis Network for Education and Testing is a network of public health partners, community-based organizations, tribal health organizations, people with lived experience, and healthcare providers focused on identifying and addressing the unmet needs of people who inject drugs (PWID) to improve their access to viral hepatitis education, prevention, testing, linkage to care, and treatment. The Town Hall introduced the project and how to participate in the network. For more information, please visit the HepNET website at: https://nastad.org/hepnet
Universal Adult HBV Vaccination Recommendations: Updates & Policy Impacts 
The webinar covered the importance of adult HBV vaccination as a national priority while discussing opportunities and challenges to implementation. We also heard about shared models of successful adult HBV vaccination scale-up in high-priority settings from clinical and community-based organizations. To access the recording and the slides click here; attendees are encouraged to complete a short survey here. 
Hepatitis C Virus Diagnostic Meeting 
In October 2021, the Association of Public Health Laboratories (APHL) in collaboration with CDC's DVH convened the Identifying High-Priority Diagnostic Approaches for Advancing Hepatitis C Elimination in the US meeting. The recordings and presentations from the 2-day virtual meeting are now available to view. APHL is requesting comments from meeting attendees by July 12, 2022. A draft meeting summary report and link to submit comments can be found here.
The Hepatitis B Foundation (HBF) is announcing the forecasting of the Hep B United (HBU) 2022 Mini-Grant Program awards for the expansion of hepatitis B-related public health services in the United States opening on June 2, 2022. HBF will award up to 7 grants ranging from $5,000 to $10,000 each. The purpose of this program is to enhance the capacity of HBU coalition partners to conduct hepatitis B education, prevention, testing, and linkage to care in local communities. The emphasis of this grant is focused on addressing hepatitis B among African Immigrant, Asian American, Native Hawaiian, and Pacific Islander communities and persons who use drugs. 
Contact Catherine Freeland, Catherine.Freeland@hepb.org for more information.
---
Upcoming Meetings 
Conferences/Events (National & Local) 
Council of State and Territorial Epidemiologists (CSTE) | June 19-23, 2022 
Louisville, KY 
Conference attendees meet and share their expertise in surveillance and epidemiology as well as best practices in a broad range of areas including informatics, infectious diseases, substance use, immunizations, environmental health, occupational health, chronic disease, injury control, and maternal and child health.
NASTAD is a co-planner of the Hepatitis C Surveillance Workshop to be held on Sunday, June, 19th. Presenters include the CDC Division of Viral Hepatitis, NVHR, and health department hepatitis surveillance staff. Click here to register. Registration deadline is May 31.
United States Conference on HIV/AIDS | Oct 8-11, 2022 
San Juan, Puerto Rico 
This year, the United States Conference on HIV/AIDS (USCHA) is being held in-person in San Juan, Puerto Rico. The AIDS Institute and NASTAD are excited to be co-hosting the Hepatitis Pathway at USCHA for the fifth consecutive year. We hope this year's Pathway will consist of a variety of topics related to the intersection of hepatitis, HIV/AIDS, and harm reduction. If you are interested in presenting, please submit an abstract to Frank and Jasmine detailing your presentation by June 17th. We are looking for presentations that are anywhere from 15 to 30 minutes in length. Submissions are strongly encouraged from individuals with or affected by viral hepatitis, liver disease, HIV, and/or substance use. Those who have their abstracts accepted will be notified by mid-July. Spanish abstract submissions and presentations are also encouraged. 
International Conference on Health and Hepatitis Care in Substance Users (INHSU) | October 19-21 
Hybrid model – Glasgow, Scotland, and on-demand streaming
Join delegates from all over the world with 20+ sessions from world-leading experts over three days. With over 100 sessions on the topic of drug policy, health and wellbeing of people who use drugs, harm reduction, hepatitis C and other infectious diseases. Please click here to access the conference page. 
AASLD The Liver Meeting | November 4-8, 2022 
Hybrid model- Washington, DC and online 
The world's premier meeting on liver disease provides access to groundbreaking science, opportunities to exchange ideas with leading clinicians and researchers, and the chance to network with your peers – online, in-person, or both. Registration to open soon. Click here for more information about the meeting.
---
Job Opportunities   
Manager, Health Care Access - NASTAD 
The Manager, Health Care Access, plays a vital role in expanding the organization's Public Health Systems objectives, including the support of Ryan White HIV/AIDS Program (RHWAP) Part B recipients and AIDS Drug Assistance Programs (ADAPs). Under supervision from the Associate Director and in close collaboration with the Director, the Manager will lead many of the program's RWHAP Part B and ADAP training and technical assistance efforts, including those supported by NASTAD's cooperative agreement with the Health Resources and Services Administration HIV/AIDS Bureau. The Manager will also provide quantitative analytics and qualitative analyses to support Health Care Access team monitoring, evaluation, and learning (MEL) efforts; the National RWHAP Part B and ADAP Monitoring Project (including its annual report); and the ADAP Crisis Task Force (ACTF).   
Manager, Legal Research - NASTAD
The Manager, Legal Research, provides legal and policy research and analysis as part of NASTAD's technical assistance and capacity-building assistance. This position works closely with the Prevention, Policy & Legislative Affairs, and Health Systems Integration teams to support programmatic activities.
---
News Bulletin
Publications:
MMWR: Acute Hepatitis and Adenovirus Infection Among Children — Alabama, October 2021–February 2022 
This MMWR article tracks the investigation of five pediatric patients admitted to the hospital with severe hepatitis and adenovirus viremia and reported to the Alabama Department of Public Health and CDC in October 2021. The cause of the illness has yet to be identified, and viral hepatitis infections (A, B, C, D, E) have been ruled out. Since this initial investigation, CDC has identified 180 additional cases in 36 states (as of May 18, 2022). For real-time information about this ongoing investigation, please refer to this link. 
Harvard Center for Health Law and Policy Innovation Flags HCV Treatment Denials for People with Substance Use Disorder as Illegal 
The Center for Health Law and Policy Innovation (CHLPI) of Harvard Law School, in partnership with AIDS Alabama, filed a complaint with the U.S. Department of Justice, alleging that Alabama's Medicaid program is illegally denying lifesaving treatment for hepatitis C (HCV) to people with substance use disorder. Alabama Medicaid has a policy of denying lifesaving treatment to people with HCV if they have used illicit drugs or alcohol in the past six months. CHLPI and AIDS Alabama argue that these restrictions violate the Americans with Disabilities Act, which protects people who are disabled due to substance use disorder. 
Gaps in Hepatitis A and Hepatitis B Vaccination Among Hepatitis C Antibody–Positive Individuals Experiencing Homelessness 
Vaccination for both hepatitis A (HAV) and hepatitis B (HBV) is recommended in hepatitis C infection (HCV). Among HCV antibody–positive persons experiencing homelessness, we identified high rates of HAV (34%) and HBV vaccine (35%) eligibility, highlighting critical gaps in HCV preventative services. Following education, 54% and 72% underwent HAV and HBV vaccination, respectively. 
Multi-Strategy Approaches to Viral Hepatitis Elimination 
From the Association of State and Territorial Health Officials (ASTHO): Featuring the work of several jurisdictions, these microlearnings detail successful interventions that help advance viral hepatitis elimination efforts. The tools include strategies and resources that address hepatitis among diverse populations and within various healthcare settings.