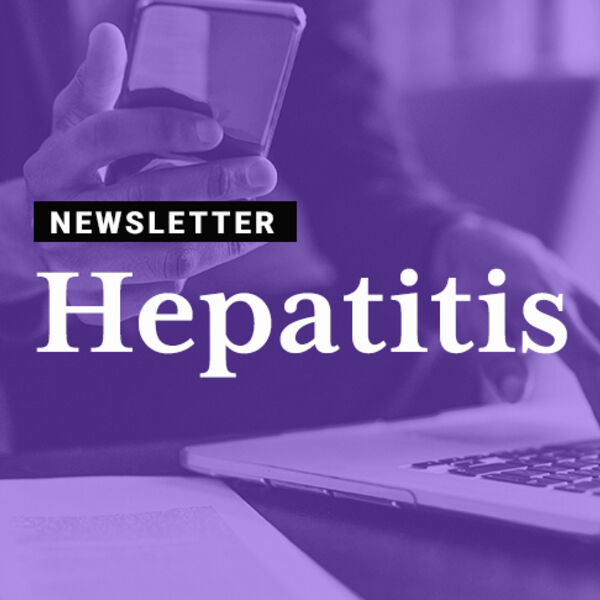 Hepatitis Happenings and Updates
---
NASTAD Updates
Welcome, Zakiya!  
Zakiya Grubbs, she/her/hers, is a Manager on the Hepatitis team. She primarily supports prevention and surveillance capacity building through NASTAD's online technical assistance center for hepatitis. Prior to NASTAD, Zakiya was the Viral Hepatitis Program Coordinator at the South Carolina Department of Health and Environmental Control, where she worked with community partners on HCV testing and referral and developing a comprehensive statewide VH strategic plan. She received her MPH in Global Health from George Washington University and a B.S. in Health Education from Howard University. She works remotely from Columbia, SC. 
Hepatitis Awareness Month
April 30th is National Adult Hepatitis B Vaccination Awareness Day. Please join us in recognizing April 30th throughout the month by attending a new webinar on Universal Adult Hepatitis B Vaccination Recommendations. With the recent release of CDC's Advisory Committee on Immunization Practices (ACIP) Universal Adult HBV Vaccination Recommendations, this webinar will highlight the importance of adult HBV vaccination as a national priority. We will discuss opportunities and challenges and share models of successful adult HBV vaccination scale up in high priority settings, both clinical and in community-based organizations. Register here. 
NASTAD in partnership with National Viral Hepatitis Roundtable (NVHR) and National Association of County and City Health Officials (NACCHO) are implementing and facilitating the Hepatitis Network for Education and Testing (HepNET). In collaboration, we will work with state and local health departments (LHDs), community-based organizations (CBOs), clinical providers, people with lived experience, syringe services programs (SSPs) and harm reduction programs, and other key partners to identify and address the unmet needs of people who inject drugs (PWID) and improve their access to viral hepatitis education, prevention, testing, linkage to care, and treatment. Come join your fellow colleagues to learn more about HepNET and provide your input about resources and trainings that would be most helpful for you. Register here.  
The month of May is designated as Hepatitis Awareness Month in the United States, and May 19th is Hepatitis Testing Day. During May, CDC and our public health partners work to shed light on this hidden epidemic by raising awareness of viral hepatitis and encouraging priority populations to get tested. 
Hepatitis Awareness Social Media Toolkit 
Social media posts and graphics for organizations to use to promote Hepatitis Awareness Month and National Hepatitis Testing Day. If you are using Twitter please tag @cdchep. We recommend using the following hashtags: #Hepatitis, #HepatitisAwarenessMonth and #HepAware2022! 
During Hepatitis Awareness Month, stakeholders are encouraged to initiate and continue implementation of the updated adult hepatitis B vaccination recommendations. On March 31, the CDC published a Morbidity and Mortality Weekly Report (MMWR), Universal Hepatitis B Vaccination in Adults Aged 19-59 Years: Updated Recommendations of the Advisory Committee on Immunization Practices for – United States, 2022, that officially recommends universal hepatitis B virus (HBV) vaccination for all adults ages 19 to 59 in the U.S.  Adults aged 60 years and older with known risk factors for hepatitis B may also receive the hepatitis B vaccine. CDC continues to recommend hepatitis B vaccination for all infants and unvaccinated children under the age of 19 years. Fully implementing existing and new recommendations can reduce the burden of hepatitis B, while also moving toward elimination of the virus in the United States. 
VLC recordings/upcoming sessions 
In partnership with the CDC's Division of Viral Hepatitis, NASTAD's most recent Virtual Learning Collaborative (VLC) session took place April 13, 2022: Attribute of an electronic surveillance system that can collect and store viral hepatitis lab reports, clinical data, and other case data, featuring Dan Church with the MA DOH and Genni Grilli, MN DOH.  You can visit the VLC microsite to register for upcoming sessions, view the 2022 calendar, and tune into recordings from previous VLC sessions. 
The next VLC session will take place on April 27th, 2022, from 3- 4 pm ET, "Improving capacity of PH labs and clinics to conduct all VH testing, and report results electronically to HD" that will be moderated by HepTAC consultant Shauna Onofrey (MA HD) who will be joined by our colleague Rachel Grinstein, HCV Data & Grants Coordinator at the San Francisco Department of Public Health. 
Additionally, please note the date change in June—below is the updated calendar.
---
Resources
CDC's Sexually Transmitted Disease Report, 2020 was released on April 12, 2022, highlighting the trends in reported sexually transmitted diseases (STD) across the United States. This annual report shows that cases of gonorrhea and syphilis increased rapidly over 2019 levels, despite decreases in spring 2020 due to COVID-19 related closures. Also, CDC notes that congenital syphilis cases have tripled between 2016 and 2020. 
Community Spotlight
Hepatitis C Mentor and Support Group (HCMSG) developed a new resource intended for patients, peers, healthcare providers and community members! Check out the virtual training that provides a free overview of Hepatitis C Basics and HCMSG's Circle Model. Access the training here. 
Universal Adult Hepatitis B Vaccination Recommendations: Updates and Policy Impacts 
April 25, 2022 at 3:00 PM ET 
NASTAD and the Hepatitis B Foundation are co-hosting this webinar in partnership with Hepatitis B United and Association of Immunization Managers with support from CDC's Division of Viral Hepatitis. With the recent release of CDC's Advisory Committee on Immunization Practices (ACIP) Universal Adult HBV Vaccination Recommendations, this webinar will highlight the importance of adult HBV vaccination as a national priority. We will discuss opportunities and challenges and share models of successful adult HBV vaccination scale up in high priority settings, both clinical and in community based organizations. Click here to register.  
HepB Moms: Prevention of Perinatal Transmission and Management of Hepatitis B in Pregnancy and Post Partum  
May 5, 2022 at 3:00 PM ET
Join Hep B United for a presentation on the management of hepatitis B infection during pregnancy and postpartum. Nearly 300 million people around the world, including up to 2.4 million in the United States, are living with chronic hepatitis B infection. Perinatal, or mother-to-child transmission, is the primary mode of hepatitis B transmission globally and among foreign-born communities in the United States. An estimated 25,000 infants are born to mothers positive for hepatitis B surface antigen (HBsAg) in the U.S. each year. Click here to register.  
---
Upcoming Meetings 
NASTAD 2022 Annual Meeting | May 22-25, 2022 
Washington DC  
The theme of this year's meeting is Implementing Strategic Visions to End the Epidemics. The meeting's agenda addresses challenges and opportunities that health departments are currently facing in administering HIV and hepatitis programs. There will be opportunities during the meeting for meaningful exchange among peers, partners, and federal agency representatives on issues of importance to your programs.  
Council of State and Territorial Epidemiologists (CSTE) | June 19-23, 2022 
Louisville, KY 
Conference attendees meet and share their expertise in surveillance and epidemiology as well as best practices in a broad range of areas including informatics, infectious diseases, substance use, immunizations, environmental health, occupational health, chronic disease, injury control, and maternal and child health. Click here to register. Registration deadline is May 31.   
International Conference on Health and Hepatitis Care in Substance Users (INHSU) | October 19-21 
Hybrid model – Glasgow, Scotland and on-demand streaming  
Join delegates from all over the world with 20+ sessions from world-leading experts over three days. With over 100 sessions on the topic of drug policy, health and wellbeing of people who use drugs, harm reduction, hepatitis C and other infectious diseases.  Please click here to access the conference page. 
---
Job Opportunities
HIV/STI/Viral Hepatitis (HSH) Job/Consultant Opportunities – NACCHO  
General responsibilities include substantive writing (creative and technical), editing, copyediting, and proofreading publications; developing and maintaining web pages; providing communications support at events and conferences; and promoting the work of NACCHO's HIV, STI, and Viral Hepatitis projects using all forms of media including traditional and new media outlets. Please click here for more information.
---
News Bulletin
Publications: 
U.S., U.K. investigating unusual cases of hepatitis in young children—STAT News, April 14, 2022 
Public health officials in the United States and the United Kingdom are investigating a number of unusual cases of serious hepatitis in young children, the cause or causes of which are currently unknown. Evidence from the U.K. and from Alabama — where nine cases have been recorded since last fall — points to the possible involvement of an adenovirus. Adenoviruses generally attack the respiratory tract, causing cold-like illnesses. But they have been linked to bladder inflammation and infection, and occasionally to hepatitis, though rarely in children who are not immunocompromised. 
Universal Hep C Screening During Pregnancy Detects More Cases—HepMag, April 2022.  
After universal screening was implemented, antibody testing among women entering obstetric care rose from 23% to 81%. The prevalence of HCV antibodies was higher using universal versus risk-based screening, at 1.9% versus 1.2%, respectively. Universal HCV testing led to an increase in the number of pregnant women and infants diagnosed in a timely manner. 
Hepatitis B Screening, Vaccination, and Linkage to Care: Lessons Learned from a Mississippi Vietnamese Community— Progress in Community Health Partnerships: Research, Education, and Action, March 2022. 
Objectives: Plan, implement, and evaluate a culturally and linguistically appropriate screening, vaccination, and linkage-to-care initiative that used Vietnamese-speaking community health workers for care navigation among Vietnamese Americans residing in the Mississippi coastal counties of Hancock, Harrison, and Jackson. Methods: The initiative employed a community-based participatory framework to plan and implement the program. An active community advisory board was established and was representative of all the partners that worked together to make the initiative a success. Results and Lessons Learned: Before program implantation, results from focus groups indicated that the Vietnamese community had low knowledge about the risk of CHBI. Additionally, there were no Vietnamese-speaking health care providers, nor primary care providers treating CHBI in the prioritized counties 
Interventions to enhance testing, linkage to care, and treatment initiation for hepatitis C virus infection: a systematic review and meta-analysis—The Lancet, April 2022. 
The researchers aimed to assess the efficacy of interventions to improve HCV antibody testing, HCV RNA testing, linkage to HCV care, and treatment initiation. In this systematic review and meta-analysis, the researchers searched MEDLINE (PubMed), Scopus, Web of Science, the Cochrane Central Register of Controlled Trials, and PsycINFO without language restrictions for reports published between database inception and July 21, 2020, assessing the following primary outcomes: HCV antibody testing; HCV RNA testing; linkage to HCV care; and direct-acting antiviral treatment initiation. Of 15,342 unique records identified, 142 were included, which reported on 148 unique studies (47 randomized controlled trials and 101 non-randomized studies). Medical chart reminders, provider education, and point-of-care antibody testing significantly improved at least three study outcomes compared with a comparator or control. Several interventions to improve HCV care that address several key barriers to HCV care were identified. New models of HCV care must be designed and implemented to address the barriers faced by the population of interest.