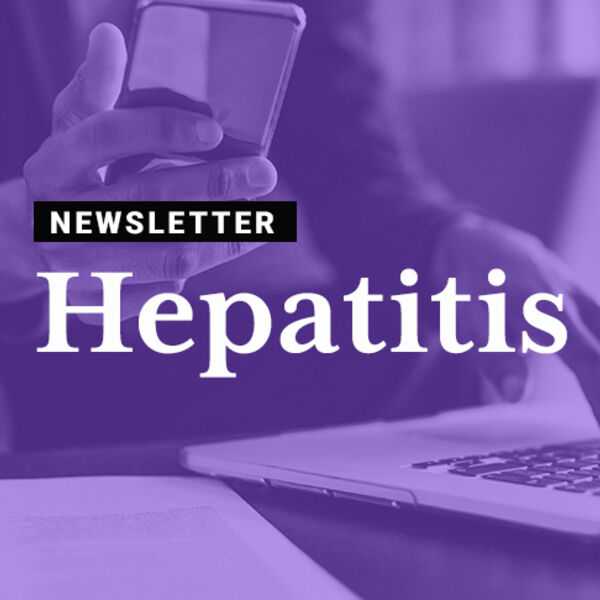 Hepatitis Happenings and Updates
---
NASTAD Updates
HepTAC Resource Bank
Have you had a chance to browse at the HepTAC Resource Bank recently? The Hepatitis team is continuously updating the resource bank with jurisdictional elimination plans, materials from TA requests, Project ECHO programs, and more. Please send us any resources you have developed or used in your work, and your elimination plans to share widely with other jurisdictions.
Upcoming NASTAD-led Work Group Calls 
Please note the updated dates for 2023. If you are interested in joining a work group, please reach out to hepatitis@nastad.org or Isabel Lechuga (rlechuga@nastad.org) or Zakiya Grubbs (zgrubbs@nastad.org) and we will reach out directly.
Outbreak Detection Planning Work Group 
Collaborative space for jurisdictions to discuss developing and implementing an outbreak response plan for Hepatitis A, B, and C. Jurisdictions can share best practices and outbreak response activities, including monitoring surveillance data to identify outbreaks. 
Schedule: Monthly calls every fourth Tuesday from 3:30-4:30 PM ET.
Upcoming dates: April 25 (with presentations by MI and NV), June 20, and July 25, 2023 
Intended audience: Health department prevention and surveillance staff working on developing and implementing an outbreak response plan as a part of PS 21-2103 Component 1 grant activities. 
Zoom Meeting ID: 848 7505 9553 
Hepatitis C Linkage to Care Workgroup 
This workgroup, led by Amelia Salmanson, Utah Viral Hepatitis Coordinator and HepTAC consultant, is a space to share best practices and learn from other jurisdictions about DIS, linkage to care, and patient navigation. 
Schedule: Quarterly calls from 3:00-4:00 PM ET.
Upcoming dates: May 10 (discussion led by MI), and August 16, 2023 
Intended Audience: Health department prevention and/or surveillance staff working on HCV linkage to care. 
Hepatitis and PWID Services Work Group 
Quarterly workgroup in supporting jurisdictions working on integrated viral hepatitis and PWID services, especially Component 3 grantees. The meetings are an open space to discuss progress on implementing PWID service bundles and other related Component 3 activities and to identify TA needs related to these activities. 
Schedule: Quarterly calls from 3:00-4:00 PM ET
Upcoming dates: June 14, and September 20, 2023 
Intended audience: Health department staff (including, but not limited to, Component 3 funded jurisdictions) SSP staff, substance use disorder treatment providers, state opioid treatment authorities and other individuals interested in integrating viral hepatitis and PWID services.
Hepatitis Workgroup Calls 
Bimonthly call to discuss recent hepatitis updates. Each meeting includes updates on hepatitis advocacy and policy, and drug user health. Participants are encouraged to send in Hot Topics for discussion to hepatitis@nastad.org prior to the meeting. 
Schedule: Bimonthly calls every third Tuesday from 2:00-3:00 PM ET
Upcoming dates: June 20, August 15, October 17, and December 19, 2023 
Intended Audience: Health department prevention and surveillance staff. 
Newer Hepatitis Staff Calls 
These calls are being restructured in 2023 and are open to all new hepatitis health department staff who started their roles in the respective quarter of the call date. Attendees will have the opportunity to meet-and-greet others and familiarize themselves with NASTAD's Newer Hepatitis Staff Toolkit. Reach out to Jasmine West (jwest@nastad.org) to be added to the invitation.
Schedule: Quarterly calls from 2:00-3:00 PM ET
Upcoming dates: June 26, September 25, 2023 
Intended Audience: Newer hepatitis program staff (e.g. program coordinators, surveillance staff, etc.)
VLC recordings/upcoming sessions
Upcoming VLC Session 
The May VLC sessions will be focused on "Implementing negative/undetectable HBV DNA and HCV RNA lab reporting." On May 3, 2023, we will host a presentation by Shauna Onofrey, with the Massachusetts Department of Public Health, and a discussion moderated by Dan Church, with the Massachusetts Department of Public Health. Office hours will be held on May 17, 2023, and participants will have a chance to engage the speakers and other jurisdictions. All sessions will be held at 3 PM ET. 
Previous VLC session 
On April 5th, NASTAD hosted a VLC session titled "New York State and NYC Hepatitis C Telehealth Toolkit Overview" with presentations by Colleen Flanigan, Director, Bureau of Hepatitis Health Care and Epidemiology at the New York State Department of Health, Lauren Walker, Program Director, Hepatitis C, and Drug User Health Education and Training at the Institute for Advanced Medicine with the Mount Sinai Health System, and Abigail Hunter, Clinical Program Manager at the Mount Sinai Health System VOCAL-NY + Sinai Cures Program and discussion moderated by Jon Stockton, Adult Viral Hepatitis Prevention Coordinator, with the Office of Infectious Disease, Division of Disease Control and Health Statistics at the Washington State Department of Health. The recording can be viewed here. 
We are looking for speakers to share their viral hepatitis expertise during the Virtual Learning Collaborative Year 2. Please click here to indicate which dates and topics you are interested in presenting or facilitating. Thank you! 
You can visit the VLC microsite for information on upcoming Year 2 sessions, and tune into recordings from previous VLC sessions.
Hot Topics: HEPTAC TA Requests 
We have received a few TA requests and we are requesting your assistance: 
Planned activities or events for Hepatitis Awareness Month (May). If you have resources or want additional event promotion, we will include in our newsletter and our resource bank! 
For jurisdictions with a corrections workgroup within a larger viral hepatitis coalition, what types of agencies/individuals are involved?
Examples of supplemental venipuncture (phlebotomy) resources for onsite HCV testing. 
Examples of health systems assessments and what feedback is provided to respondents for HBV and/or HCV testing policies. 
If you have any information on the above TA requests, please email hepatitis@nastad.org. Thank you! 
Note: Our team aims to send out a monthly newsletter to streamline hepatitis communications. If you know someone who would benefit from signing up or if you would like to be unsubscribed from the monthly newsletter, please email us at hepatitis@nastad.org We apologize if you emailed us and haven't heard back, please email us again!
---
Additional Updates 
Sex Worker Health & Harm Reduction TA Calls
The NASTAD Sex Worker Health and Harm Reduction Workgroup and NASTAD hosts a bi-monthly call for harm reduction programs and SSPs serving or interested in expanding services for people engaged in sex work. This call series is intended to serve as a space to facilitate connections and resource sharing, encourage peer support, offer TA and capacity building, and raise priorities of sex worker health in relation to harm reduction with national partners. The Sex Worker Health and Harm Reduction TA call is a component of the CDC-funded National Harm Reduction TA Center. At this time, calls are reserved for community-based organizations including drug user health programs and SSPs serving or interested in expanding services for people engaged in sex work.   This call series is co-facilitated by regional consultants with support from the NASTAD Drug User Health team. Join us on the 2nd Tuesday of every other month, 2:00 - 3:00 pm ET. Please contact DrugUserHealthTA@NASTAD.org for more information. 
Partner Updates 
Hepatitis Appropriations Partnership (HAP) Letter to Congress 
Please join the Hepatitis Appropriations Partnership (HAP) in a letter to Congress urging lawmakers to increase funding for viral hepatitis programs in the fiscal year 2024 (FY2024) appropriations package. This year, HAP is requesting $150 million each for the CDC Division of Viral Hepatitis and the Infectious Disease and the Opioid Epidemic program, as well as supporting the President's call for a $50 million Community Harm Reduction and Engagement Initiative at SAMHSA and the White House HCV Elimination initiative that were debuted in the FY2024 Executive Budget Request to Congress. 
Please follow this link to view the letter.
If you would like to add your organization's name to this letter, please fill out this form.
HAP will accept sign-ons through the end of the day Friday, April 28. Please share this letter widely with anyone who might be interested in supporting hepatitis funding. Please reach out with any questions or comments HAP co-chairs, Daniel Raymond, Naomi Gaspard, Richard So, and Julio Contreras. 
Hep Free Hawai'i Hepatitis C ECHO Survey 
Hep Free Hawai'i is currently working with local experts, clinicians, patients, and the Department of Health to provide a free, collaborative, case-based learning opportunity on hepatitis C. This will be offered in partnership with Project ECHO: Hawaii Learning Groups. Learn more about  ECHO® (Extension for Community Healthcare Outcomes) at https://hsc.unm.edu/echo/.   
For now, we are planning on hosting 8-12 sessions on Mondays starting in August 2023. Each session will emphasize case presentations and include a didactic learning topic and active participant discussion. To ensure that this meets the needs of local community members like you, we are requesting your feedback. Please feel free to share this survey with other healthcare team members who might be interested. This survey will be open until May 1, 2023. Link here.
---
Resources
National Adult Hepatitis B Vaccination Awareness Day is April 30th
Hepatitis B United has developed a social media toolkit to get the word out. More information on the updated adult HBV vaccination guidelines, and the Hepatitis B Foundation best practices for adult HBV screening and vaccination can be found here and here. 
May is Hepatitis Awareness Month
Please see available resources from CDC to raise awareness in your communities. Let us know if you are planning any events or activities in your community. 
Hepatitis C Treatment Locator Widget
To increase access to hepatitis C treatment, the CDC recently released a Hepatitis C Treatment Locator, to help patients find hepatitis C treatment providers in their community. The widget includes code that can be added to your webpage. Providers can also request to be added here.
Wound Care & Medical Triage for People Who Use Drugs and the Programs That Serve Them
Wound Care & Medical Triage for People Who Use Drugs and the Programs That Serve Them is a comprehensive guide developed by NASTAD's Drug User Health team that provides information and recommendations regarding general health, safer use practices, common viral, fungal, parasitic, and other injection-related infections, overdose and overamp, tapering, withdrawal, medications for opioid use disorder, and seeking medical care.
This resources is intended to be used by people who use drugs and the community-based organizations, grassroots programs, health departments, and other harm reduction service providers that work with people who use drugs
---
Upcoming Webinars/Meetings:
Upcoming Webinars
Universal Adult Hepatitis B Recommendations Are Here: Best Practices for Implementing Universal Screening and Vaccination, Part 2 | May 1, 2023, 3:00 PM ET 
Adult hepatitis B guidelines from screening and vaccination have shifted from risk-based to universal. What does it look like in practice? Join us for the second part of our webinar series as panelists provide best practices on how they have been able to implement universal screening and vaccination within their communities, challenges they have faced and the findings of a brand new Call-to-Action to eliminate hepatitis B through the new universal recommendations. Register here. 
Hepatitis C Elimination at the Intersection of People Who Inject Drugs in Rural Settings | May 4, 2023, 11:00 AM ET 
The next webinar in the "Moving from Hepatitis Discovery to Elimination: NIH Research Advancing Hepatitis Elimination" series will be hosted by the National Institute on Drug Abuse. Speakers will discuss collaborative research on hepatitis C networks among persons who inject drugs, using peers and technology to increase uptake of HCV screening & treatment, and Hepatitis C elimination among people who inject drugs in Mexico during the COVID-19 pandemic. Previous webinars in the series can be viewed here. 
Save-the-date: NASTAD and Latino Commission on AIDS National Hispanic Hepatitis Awareness Day webinar | May 10, 2023, 2:00 PM ET 
In collaboration with the Latino Commission on AIDS, NASTAD will be presenting a webinar in commemoration of National Hispanic Hepatitis Awareness Day. This webinar will discuss the viral hepatitis burden in Latinx populations, advancing health equity, and jurisdictional programs and partnerships to advance viral hepatitis elimination in Latinx populations. Registration link will be available soon. 
Hepatitis C Virus: Barriers to Treatment and Community-focused Primary Care | May 11, 2023, 3:30-4:30 PM ET 
In partnership with the Centers for Disease Control and Prevention (CDC), the American Liver Foundation (ALF) is hosting a webinar for their robust network of liver specialists and public health providers. During the call, presenters will share recent data indicating that too many Americans remain unaware of their hepatitis C infection and curative treatment continues to be delayed. Presenters will also discuss adult screening recommendations and strategies for addressing gaps in viral hepatitis care. Register here.
Archived Webinars  
Integrating Services to Address the Syndemics of HIV, STIs, Substance Use Disorder, and Viral Hepatitis 
No health issue stands alone. HIV, STIs, viral hepatitis, and substance use disorder are increasingly recognized as a syndemic. In this webinar, learn why it is important for Ending the HIV Epidemic (EHE) Jurisdictions to consider how they can integrate services using a Syndemic approach. 
Upcoming Meetings
CSTE Viral Hepatitis Subcommittee Meetings | First Thursday, every other month at 3:00 PM ET 
The Viral Hepatitis Subcommittee comprises epidemiologists, program coordinators, and others interested in viral hepatitis surveillance and epidemiology. The purpose of this subcommittee is to inform and improve practices related to viral hepatitis surveillance and data analysis in local, state, tribal, and territorial settings, as well as build epidemiologic capacity and support partnerships related to viral hepatitis surveillance. The subcommittee is also charged with reviewing and developing national position statements on viral hepatitis related topics, including standardized surveillance case definitions.
The Viral Hepatitis Subcommittee holds regular conference calls and webinars to discuss current issues and overarching topics related to viral hepatitis surveillance, such as best practices and lessons learned across jurisdictions, policy around viral hepatitis surveillance, and analyzing viral hepatitis data. For more information, click here. 
---
Conferences/Events (National & Local) 
National Transgender Health Summit (NTHS) 
May 5-7, 2023 | San Francisco, CA 
This summit will present cutting-edge research, evidence-based educational sessions, and training opportunities across many disciplines, with an emphasis on HIV. NTHS will create sustainable networks for healthcare, mental health, policymakers, HIV prevention professionals, and other stakeholders to advance transgender health across health disciplines. The program will provide a professional forum for the sharing of best practices, innovative techniques, and cutting-edge research. Click here to register.
Robyn Learned from NASTAD's Drug User Health Team will be attending – reach out if you want to connect!
National Latinx Conference on HIV, HCV & SUD 
May 11-13, 2023 | New Orleans, LA, and virtual 
The National Latinx Conference on HIV/HCV/SUD also known as NaLa, aims to create opportunities to share information and efforts around health disparities that negatively impact the Latinx population such as Human Immunodeficiency Virus (HIV), Hepatitis C (HCV) and Substance Use Disorder (SUD), by bridging the varied disciplines of education, advocacy, and clinical care. Thus, creating better health outcomes for the Latinx population. Additional information and registration can be found here. 
Zakiya and Edwin Corbin-Gutierrez will be presenting on "Syndemic Approaches in HIV and Hepatitis Programs on Saturday. Come by and see us! 
Texas Viral Hepatitis Elimination Summit 
May 20, 2023 | Houston, TX, and virtual 
The summit will bring together experts across Texas and the U.S. to explore strategies to address viral hepatitis and related health disparities to guide us toward viral hepatitis elimination! Public health workers and physicians involved in preventing and managing viral hepatitis will find the summit invaluable to their work. The summit will be hosted in Houston, but a virtual option is available. Registration is required, and in-person slots are limited; please register as soon as possible. Click here to register. For questions, please get in touch with Gilberto Pérez (Gilberto.Perez@dshs.texas.gov).  
NASTAD Annual Meeting
May 21-24, 2023 | Washington, DC
Invitations have recently been released for the NASTAD 2023 Annual Meeting being held at the Omni Shoreham in Washington, DC, from May 21-24, 2023. The official NASTAD membership meeting will begin on Sunday, May 22 at 3:00 PM (ET) and conclude on Wednesday, May 24 at 12:00 PM (ET). If you have any questions regarding registration or logistics for the meeting, please contact Christopher Berry. Please contact Natalie Cramer if you have questions regarding the meeting agenda.  
Council of State and Territorial Epidemiologists 2023 Annual Conference 
June 25-29, 2023 | Salt Lake City, Utah 
The CSTE Annual Conference connects more than 2,500 public health epidemiologists from across the country and will include workshops, plenary sessions with leaders in the field of public health, oral breakout sessions, roundtable discussions, and poster presentations. Conference attendees meet and share their expertise in surveillance and epidemiology as well as best practices in a broad range of areas including informatics, infectious diseases, substance use, immunizations, environmental health, occupational health, chronic disease, injury control, and maternal and child health. The Viral Hepatitis Subcommittee will be hosting a one-day workshop on Sunday, June 25, 2023. Registration is now open, early bird ends May 4th, and more conference information can be found here. 
The 11th International Network on Health and Hepatitis in Substance Users (INHSU) 2023 
October 17-20, 2023 | Geneva, Switzerland
This annual conference welcomes hundreds of practitioners, researchers, policymakers, advocates, community members and people who use drugs every year. INHSU covers the latest advances on hepatitis C epidemiology, management and treatment of viral hepatitis among people who use drugs. Through the dissemination of scientific knowledge, our aim is to contribute to the World Health Organization's goal of eliminating hepatitis C by 2030. More information can be found here.
---
Jobs and Fellowships
Manager, Finance & Accounting - NASTAD
NASTAD is seeking a manager on the Finance and Account team to work closely with the Controller, Finance & Accounting on month-end and year-end close processes and company financial reports in accordance with Generally Accepted Accounting Principles (GAAP), uniform administrative guidance requirements (UG), and cost principles and audit requirements for federal awards.
---
Publications
Overcome Health Inequities to Eliminate Viral Hepatitis 
Perspective of viral hepatitis elimination from the publication of the first US Viral Hepatitis Action Plan in 2011 to current initiatives, with a discussion of major advances (such as the introduction of direct-acting antivirals) and new and ongoing challenges (disparities in disease burden and increases in injection drug use). 
Racial Disparities in Treatment Initiation and Outcomes of Chronic Hepatitis B Virus Infection in North America 
Question: Are there racial differences in initiating treatment and outcomes for chronic hepatitis B (CHB) in North American adults? Findings: In this cohort study of 1550 participants with CHB, during 5727 person-years of follow-up, the incidence of treatment initiation was 4.8 per 100 person-years in African American or Black individuals, 9.9 per 100 person-years in Asian individuals, 6.6 per 100 person-years in White individuals, and 7.9 per 100 person-years among those of other races. The cumulative percentage of treatment initiation for those meeting guideline-based criteria was 62% and was not significantly different among racial groups; major adverse liver outcomes were rare. Meaning: In this study, racial disparity in rates of treatment initiation among patients with CHB meeting criteria for treatment was not identified 
Examining the Hepatitis B Care Cascade Through an Equity Lens 
Commentary on the "Racial Disparities in Treatment Initiation and Outcomes of Chronic Hepatitis B Virus Infection in North America" study, discussing health equity, re-examining treatment uptake and practice guidelines to reach hepatitis B elimination for all. 
Developing a Continuum of Care (Care Cascade) for Hepatitis C 
HepVU article discussing the barriers to developing a hepatitis C continuum of care for the United States in support of national elimination strategies. HepVU spoke with Dr. Prabu Gounder (LA County Department of Public Health), Dr. Justin Chan (NYC Health + Hospitals/Bellevue), Dr. Carolyn Wester (CDC DVH) and Scott Suckow (Liver Coalition of San Diego), for their prospectives on challenges and opportunities in developing a care cascade. 
MMWR: Widespread Community Transmission of Hepatitis A Virus Following an Outbreak at a Local Restaurant — Virginia, September 2021–September 2022 
In 2021, a hepatitis A outbreak in Virginia traced to an unvaccinated food handler resulted in 51 cases, 31 hospitalizations, and three deaths. As of September 30, 2022, an additional 98 community hepatitis A cases had been reported in the Roanoke City and Alleghany Health Districts. 
Multistate Outbreak of Hepatitis A Virus Infections Linked to Frozen Organic Strawberries 
CDC and state health official investigation of a hepatitis A outbreak linked to frozen organic strawberries from Baja California, Mexico. As of April 7, 2023, there are seven cases and two hospitalizations. More information, including recalls, can be found here.
---
Our team aims to send out a monthly newsletter to streamline hepatitis communications. If you know someone who would benefit from signing up or if you would like to be unsubscribed from the monthly newsletter, please email us at hepatitis@nastad.org