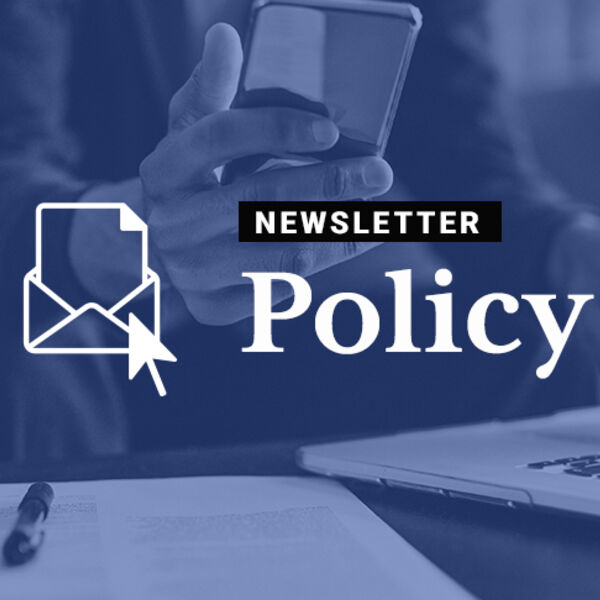 Policy Updates: Hill Happenings and Administration Activities
---
Hill Happenings
FY2024 Appropriations 
Lawmakers adjourned for the August Congressional recess having achieved little bipartisan agreement on a funding proposal for fiscal year 2024 (FY2024). The House and Senate issued competing spending proposals in July that adhere to budgetary caps set by the bipartisan debt limit compromise, but House Republicans are pursuing even steeper cuts in the FY2024 package that threaten funding for critical health programs. The funding disagreements between the two chambers of Congress indicate a lengthy FY2024 negotiations process that will extend beyond the September 30 funding deadline. As a result, lawmakers will need to pass a continuing resolution to temporarily extend funding levels until an agreement is reached or face a government shutdown. 
NASTAD will continue to monitor the congressional appropriations process and advocate for the highest possible funding for HIV, hepatitis, and drug user health programs.
---
Administration Activities
USPSTF Issues Final Recommendation Statement for PrEP 
On August 22, the U.S. Preventive Services Task Force (USPSTF) released a final recommendation statement in support of pre-exposure prophylaxis (PrEP) to prevent HIV infection, issuing an A grade. USPSTF concluded with high certainty that the use of PrEP yields a substantial net benefit to reduce the risk of acquisition of HIV in persons at increased risk of acquiring HIV and recommends prescribing PrEP for all adults and adolescents at increased risk for HIV. The final recommendation statement is consistent with the 2019 USPSTF A grade for PrEP, but the 2023 update includes newer PrEP formulations, including injectable options. The expanded A grade marks a critical step towards providing no-cost or affordable access to all forms of PrEP.
CDC DHP Publishes 2021 Data from the Medical Monitoring Project 
On August 22, the CDC Division of HIV Prevention (DHP) published the 2021 Medical Monitoring Project (MMP) report, covering data from June 2021–May 2022. MMP serves as an annual, cross-sectional complex sample survey that reports information about behavioral and clinical outcomes, quality of care, and barriers to care and viral suppression among adults with diagnosed HIV infection in the United States. The 2021 report shows that PLWH continue to have unmet needs in mental health services, housing support, unemployment assistance, food insecurity, and stigma reduction. The MMP report provides informs the progress of key federal HIV health goals, including the HIV prevention social determinants of health indicators for the National HIV/AIDS Strategy.
CDC Releases 2021 Viral Hepatitis Surveillance Report 
On August 7, the CDC Division of Viral Hepatitis (DVH) released the 2021 Viral Hepatitis Surveillance Report, which includes analyses of hepatitis data submitted by health departments through the CDC National Notifiable Diseases Surveillance System (NNDSS) from January 1, 2021–December 31, 2021. The 2021 report showed increases in cases of hepatitis C virus (HCV) and persisting racial disparities for hepatitis B virus (HBV) and HCV incidence and mortality. The report authors note that service disruptions during the COVID-19 pandemic impacted testing and treatment data, and should be taken into account when interpreting the report results.
HRSA Awards $18 million to Community Health Centers to fund PrEP Services 
In late August, the Health Resources and Services Administration (HRSA) awarded funding for the FY2023 Ending the HIV Epidemic Primary Care HIV Prevention (PCHP) grants. HRSA distributed nearly $18 million to 46 health centers in order to increase HIV prevention efforts like counseling, testing, and linkage to PrEP, as well as boosting prompt treatment access for people newly diagnosed with HIV. HRSA will host a webinar for award recipients on Thursday, September 7, from 2-3 pm ET.
CDC Observes National Fentanyl Prevention and Awareness Day 
On August 21, CDC observed the second annual National Fentanyl Prevention and Awareness Day™. The observance serves to remember loved ones lost to overdoses involving fentanyl, raise awareness of its dangers, and share ways to prevent fatal overdose. To help educate and protect the public from overdoses involving fentanyl, CDC created a digital toolkit and shareable resources to learn more about the role of fentanyl and xylazine in the overdose crisis, fentanyl test strips, and using naloxone to reverse an opioid overdose. Additionally, on August 31, CDC will observe International Overdose Awareness Day (IOAD), the world's largest annual campaign to end overdose.
---
Resources 
SAMHSA Fact Sheet: Xylazine Basics – Overdose Prevention, Harm Reduction, and Wound Care 
JAMA Editorial:  
Updated USPSTF Recommendations for Preexposure Prophylaxis—New Choices, New Obstacles

"The updated USPSTF recommendations for PrEP offer more choices for individuals to prevent HIV, adding safe new drugs that effectively prevent HIV, overcome prior medical contraindications to PrEP, and address adherence-related issues of oral PrEP.15 Although ensuring insurance coverage for all PrEP modalities through the ACA enforcement of these recommendations is a step in the right direction to correct the growing inequities in PrEP uptake and HIV incidence in the US, it will only benefit those with existing health insurance coverage and those residing in states that have expanded Medicaid. For individuals who are uninsured, underinsured, or not living in Medicaid expansion states, equitable access to PrEP will require a coordinated, federally funded, and state-supported strategy and, importantly, a broad societal understanding that investing in HIV prevention is cost-effective because it will prevent new HIV infections, something that will benefit us all as a country." 

Variation in HIV Transmission Behaviors Among People Who Use Drugs in Rural US Communities

"These findings suggest that "rural PWUD" may not be a homogeneous construct for which universal interventions may be equally effective across populations and regions and that identification of local characteristics and behaviors may be needed for effective measures to be developed and implemented." 
2023 RWHAP Clinical Conference 
Dates: December 3-5, 2023 
Location: Portland, Oregon 
Registration for the 2023 RWHAP Clinical Conference is now open. This conference provides state-of-the-art research, care, and treatment updates for experienced clinical decision makers and those integral to medical care provision housed under the Ryan White HIV/AIDS Program (RWHAP) funded sites. Details on covered topics, venue descriptions, information about continuing education credits, and updates on registration and travel will be available on the IAS-USA website and the AETC National Coordinating Resource Center (NCRC) website. 
CDC MMWR: Epidemiologic and Clinical Features of Mpox in Adults Aged >50 Years — United States, May 2022–May 2023 
"Among 29,984 adults with mpox, those aged >50 years had higher prevalence of immunocompromising conditions and HIV and lower prevalence of symptoms than did those aged ≤50 years. Among 1,020 adults aged >50 years with vaccination data, prevalence of pruritus, constitutional symptoms, and hospitalization were lower among those who received JYNNEOS vaccine than among those who had not. All adults at risk for mpox should receive JYNNEOS vaccine, irrespective of childhood smallpox vaccination status." 
KFF: KFF Tracking Poll July 2023: Substance Use Crisis And Accessing Treatment 
"With U.S. overdose deaths hitting a new high in 2022, a majority of adults say they have felt the impact of the substance use crisis facing the country. Two-thirds say either they or a family member have been addicted to alcohol or drugs, experienced homelessness due to addiction, or experienced a drug overdose leading to an emergency room visit, hospitalization, or death." 
---
Job Postings
NASTAD 
Viral Hepatitis Surveillance Coordinator – Oahu, HI 
The primary purposes of this position are to plan, develop, coordinate, monitor, and evaluate the statewide surveillance system for adult viral hepatitis, particularly hepatitis B and C, to inform efforts to control and prevent the spread of adult viral hepatitis and related sequelae, particularly drug overdose and liver cancer. This position is responsible for the systematic analysis and interpretation of population-based and program-specific health and related data in order to assess the distribution and determinants of the health status and needs of populations at risk for or living with viral hepatitis, for the purpose of implementing effective interventions and promoting policy development. 
Drug Trends and Technology-Based Drug Checking Analyst – New York City, NY 
NYC DOHMH is looking for an analyst to work on our drug checking initiative. Currently operating in four SSPs across the city, including one of the OPCs, drug checking technicians use Bruker Infrared technology to test samples from SSP participants and provide individualized harm reduction education. This is a great opportunity for someone with strong data skills and an interest in drugs and toxicology. Please send out far and wide and feel free to reach out if you have any questions.
Prevention Coordinator, Boulder County AIDS Project – Boulder, Colorado 
The primary duties of this position are to provide HIV/HCV/STI testing, syringe access, and street outreach services, as well as outreach education at community partner locations and events. This position provides these services in collaboration with other Prevention Department staff and key community partners, as well as enters data into databases and completes monthly reports. This position reports directly to the Prevention Director, and attends staff, department, and community partner meetings. 
Florida Department of Health – Palm Beach County 
To apply, please send resumes to Robert Scott, Robert.Scott@flhealth.gov. These are all $20/hr, in-office roles with possible remote flexibility. 
EHE Navigator: This position's work will be actively guided by the Palm Beach County Ending the Epidemic (EHE) Plan, including the four pillars and their goals, objectives, strategies and activities. Incumbent will assist in the planning, coordination, implementation and monitoring of the goals, objectives, strategies and activities set forth in the Palm Beach County Ending the Epidemic (EHE) Plan, in collaboration with other Area 9 EHE funding recipients, to include, but not limited to: Palm Beach County, FoundCare, and Florida Community Health Centers.
PrEP Navigator: This position's work will be actively guided by the Palm Beach County Ending the Epidemic (EHE) Plan, including the four pillars and their goals, objectives, strategies and activities. Incumbent will link high-risk negative persons to available Pre-Exposure Prophylaxis (PrEP) and non-occupational Post Exposure Prophylaxis (nPEP) services with the goal of significantly reducing the number of new HIV infections among high-risk populations. Incumbent will assess and increase the knowledge, desirability, accessibility, and adherence of PrEP among referred high-risk individuals.
Digital Media Manager: This position is responsible for developing and coordinating the area HIV digital media presence through multiple platforms. Developing digital marketing strategies, creating social media content, collaborating with community partner organizations, and creating new ad campaigns to advance Ending the HIV Epidemic (EHE) in Palm Beach County. Tracking data from digital campaigns to assist with EHE goals. 
Deputy Medical Director, HIV/STI/Viral Hepatitis/Harm Reduction – Nashville, TN 
This position will serve as the Statewide Deputy Medical Director in the HIV/STI/Viral Hepatitis section. The position has cross-cutting responsibility in all program areas with potential for promotion in succession plans. Primary responsibilities include leadership and oversight of cross-cutting programs related to End the Syndemic Tennessee to tackle HIV, sexually transmitted infections, viral hepatitis and substance use disorder in an integrated manner with an outward-facing, community-engaged process.
Program Content and Training Specialist, Supporting Harm Reduction Programs (SHaRP) – University of Washington 
This position is part of a cooperative agreement award from the Centers for Disease Control and Prevention to provide technical assistance about monitoring and evaluation to syringe services programs (SSPs) as part of the National Harm Reduction Technical Assistance Center. One of the primary projects of this award is to provide technical assistance (TA) to SSPs for monitoring and evaluation activities. The University of Washington is working in collaboration with the CDC, SAMHSA, NASTAD, the National Harm Reduction Coalition, and other TA partners to provide a suite of technical assistance support to individual programs.  
Communicable Disease Epidemiologist – Cheyenne, Wyoming 
This position will serve as the Communicable Disease AIDS Drug Assistance Program (ADAP) Coordinator, Wyoming TB Controller, and Disease Intervention Specialist (DIS) for the Communicable Disease (CD) Treatment Program.  Assist in outbreak response to ensure the safety of Wyoming residents; by interviewing cases for exposure information, updating news outlets on the progress of outbreak control, analyzing exposure data utilizing epidemiological and statistical methods. 
Open Positions – New York State 
The New York State Department of Health, in partnership with Health Research, Inc, has various job openings, including some within the AIDS Institute. Please visit this link to learn about their current opportunities. 
---
News Bulletin
Government's own experts found 'barbaric' and 'negligent' conditions in ICE detention 
"In addition to the Samimi case, the expert who inspected the Aurora ICE Processing Center identified other examples of negligent medical care, including a detainee who was found to have contracted HIV but was never told of the diagnosis and a detainee who had persistent blood in their urine "without a proper investigation" into its cause. 
The inspector wrote that if these problems were found in a hospital, it could be forced to shut down." 
DE Lifts "One-to-One" Cap on Syringe Exchange, a Reform Long Overdue 
"Delaware syringe service programs (SSP) are no longer limited to "one-to-one" exchange, a widely criticized policy that restricts SSP from distributing sterile syringes to people who use drugs unless they bring in at least as many used ones to exchange. New legislation that took effect August 9 "directs the State's current needle exchange program to take a needs-based approach," the standard for public health." 
Most states in South have banned gender-affirming care for trans youth 
"Gender-affirming treatments, including puberty blockers, hormones and surgeries, are now inaccessible for transgender minors in much of the South because of new laws that heavily restrict or ban such care for youths younger than 18. Since 2021, lawmakers in 12 of the 16 states considered regionally South by the U.S. Census Bureau have passed legislation that prevents medical professionals from administering gender-affirming health care to transgender youths, accounting for more than half of bans enacted nationwide. Laws passed in states including Florida and Missouri also restrict access to care for some transgender adults."