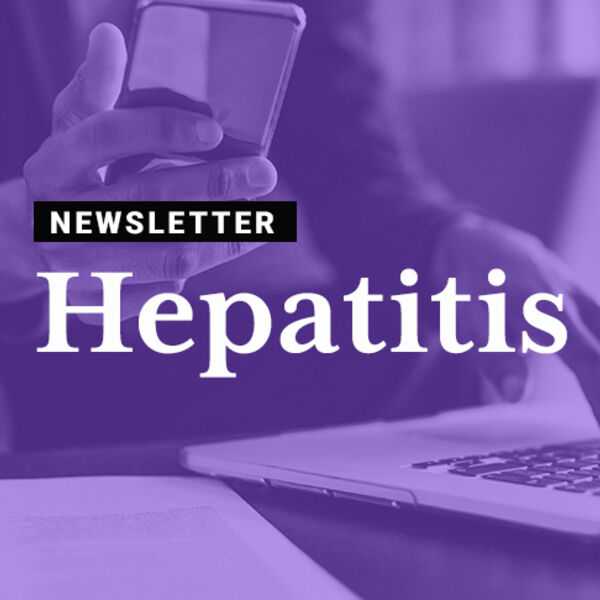 Hepatitis Happenings and Updates
---
NASTAD Updates
Upcoming NASTAD-led Work Group Calls 
If you are interested in joining a work group, please reach out to hepatitis@nastad.org and a team member will reach out directly. 
Outbreak Detection Planning Work Group (New!) 
Collaborative space for jurisdictions to discuss developing and implementing an outbreak response plan for Hepatitis A, B and C. Jurisdictions can share best practices and outbreak response activities, including monitoring surveillance data to identify outbreaks. 
Schedule: Monthly calls every fourth Tuesday from 3:30 - 4:30 pm ET. 
Upcoming dates: January 24, February 28, March 28, and April 24
Intended audience: Health department prevention and surveillance staff working on developing and implementing an outbreak response plan as a part of PS 21-2103 Component 1 grant activities. 
Zoom Meeting ID: 848 7505 9553 
Hepatitis and PWID Services Work Group 
Quarterly workgroup in supporting jurisdictions working on integrated viral hepatitis and PWID services, especially Component 3 grantees. The meetings are an open space to discuss progress on implementing PWID service bundles and other related Component 3 activities and to identify TA needs related to these activities. 
Schedule: Quarterly calls from 3:00 - 4:00 pm ET
Upcoming dates: March 15, June 14, and September 20, 2023 
Intended audience: Health department staff (including Component 3 funded jurisdictions) SSP staff, substance use disorder treatment providers, state opioid treatment authorities and other individuals interested in integrating viral hepatitis and PWID services.
Hepatitis C Linkage to Care Workgroup 
This workgroup is a space to share best practices and learn from other jurisdictions about DIS, linkage to care, and patient navigation. 
Schedule: Quarterly calls from 3:00 - 4:00 pm ET.
Upcoming dates: February 15, May 10, August 16, 2023 
Intended Audience: Health department prevention and/or surveillance staff working on HCV linkage to care.
Newer Hepatitis Staff Calls 
These calls are being restructured in 2023 and are open to all new hepatitis health department staff who started their roles in the respective quarter of the call date. Attendees will have the opportunity to meet-and-greet others and familiarize themselves with NASTAD's Newer Hepatitis Staff Toolkit. 
Schedule: Quarterly calls from 2:00 - 3:00 pm ET
Upcoming dates: February (TBD) 
Intended Audience: Newer hepatitis program staff (e.g. program coordinators, surveillance staff, etc.)
Hot Topics: HEPTAC TA Requests 
We have received a few TA requests and we are requesting your assistance: 
Examples of simple, visual patient handouts on the importance of HCV treatment 
For jurisdictions with a corrections workgroup within a larger viral hepatitis coalition, what types of agencies/individuals are involved?
How jurisdictions have successfully advocated for making anti-HCV negative test results reportable and implemented this change in reporting and surveillance. 
Examples of health systems assessments for HBV and/or HCV testing policies 
If you have any information of the above TA requests, please email hepatitis@nastad.org. Thank you! 
VLC recordings/upcoming sessions
Upcoming VLC Session 
The next VLC session titled "Using a health equity approach to improve data collection and use of demographic data (sex, gender identity, race, and ethnicity) and risk factors" will be held on February 8, 2023, at 3:00 pm ET. Following this presentation, we will hold office hours to discuss this topic and other TA needs on February 22, 2023, at 3:00 pm ET.  
Previous VLC session 
NASTAD's November Virtual Learning Collaborative (VLC) sessions discussed "Engaging non-traditional partners and people with lived experience in elimination planning and implementation." On November 16, 2022, presentations were given by Dia Obonyo of the Kentucky Department for Public Health and Sarah Ahmed of the New York City Department of Health. The recording can be viewed here. On November 30, we held a workshop session on this topic, and we thank you all for the thoughtful and engaging discussions. 
We are looking for speakers to share their viral hepatitis expertise during the Virtual Learning Collaborative Year 2. Please click here to indicate which dates and topics you are interested in presenting or facilitating. Thank you! 
You can visit the VLC microsite for information on upcoming Year 2 sessions, and tune into recordings from previous VLC sessions.
---
Additional Updates 
Applications Open: Minority Leadership Program (MLP)
NASTAD announced the opening of the application cycle for the 2023 Minority Leadership Program (MLP). In its ninth cycle, MLP serves as a space, rooted in social justice, for health department staff of color to engage in critical conversations about job advancement; overcoming institutional barriers to equity; managing emotions and burnout; identifying racial and gender-based microaggressions and triggers; successful staff and project management; effective communication; and more.
Applications for the 2023 Minority Leadership Program Cohort are due on Monday, February 6, 2023. Click here for the application.
Partner Updates 
Grant forecast: Integrated Viral Hepatitis Surveillance and Prevention Funding for Health Departments Supplement 
CDC has recently released a grant forecast for supplemental funding for jurisdictions funded under Integrated Viral Hepatitis Surveillance and Prevention Funding for Health Departments (CDC-RFA-PS21-2103). The opportunity, which is estimated to be posted on January 29, 2023, focuses on 
"Increase the early detection and interruption of hepatitis C outbreaks and transmission clusters; and 
increase hepatitis B and hepatitis C diagnosis and treatment by providing routine testing and linkage to prevention and treatment in high-impact settings." 
There are 10 expected awards, and the estimated application due date is March 15, 2023. More information can be found here. 
Notice - CDC Recommendations for Hepatitis C Testing Among Perinatally Exposed Infants and Children 
CDC is requesting comments on draft perinatal HCV testing guidelines. The draft recommendations are "HCV testing of all perinatally exposed infants at age 2–6 months with a Nucleic Acid Test (NAT) for detection of HCV ribonucleic acid (RNA); and referral of infants with detectable HCV RNA to a healthcare provider with expertise in pediatric hepatitis C management." These recommendations consider the possibility of loss to follow up with later testing and the approach to these guidelines differs from other medical association guidance. Public comments are due by January 27, 2023, and more information can be found here. 
---
Upcoming Webinars/Meetings:
Upcoming Webinars
TiP-HepC Community of Practice Webinar Series | January 25th and March 15th 2023 
This TiP-HepC ("Treatment in Pregnancy for Hepatitis C") Community of Practice is a three-part webinar series that will focus on 1) the challenges of linkage and treatment for hepatitis C in pregnancy, 2) practical strategies and best practices to improve linkage to care and treatment, and 3) research needs to improve clinical practice and treatment coverage for pregnant persons. This webinar series will bring together clinicians, academics, researchers, advocates, professional societies, regulatory agencies, and industry representatives to align on best practices to improve treatment for HCV in pregnancy. The TiP-HepC Community of Practice is intended for all stakeholders involved in the care of hepatitis C infection in pregnancy. 
More information and past recordings can be found here. 
Universal Screening and Vaccination to Achieve Viral Hepatitis Elimination | January 26, 2023, 4:30 - 5:30 PM EST 
Clinical providers in NYC are invited to join this webinar that will focus on the need for improving viral hepatitis screening and vaccination in health systems. Learn from a NYC hospital how to implement universal screening and vaccination to increase the number of patients identified and linked to care for prevention and treatment of hepatitis B and C. Click here to register. 
The Patient-Provider Relationship | February 27, 2023, 4:00-5:00 PM ET 
Hepatitis C Mentor and Support Group (HCMSG) will be hosting a webinar focused on the Patient-Provider relationship in communities that are living with Hepatitis C featuring HCV providers and patients who'll share their stories and how it has led to a positive patient-provider experience in testing, care, and treatment. For more information on the HCMSG, please visit their website here. Click here to register.
Archived Webinars
Challenges in HCV Linkage and Treatment in Pregnancy  
Global Task Force on Hepatitis Elimination
Although routine antenatal testing for hepatitis C is increasing, there is limited guidance when it comes to best practices regarding hepatitis C treatment for individuals diagnosed during pregnancy. As a result, very few individuals diagnosed with hepatitis C in pregnancy are successfully treated, and they remain exposed to the ongoing risks associated with chronic hepatitis C infection. Learn more from this recording.
Upcoming Meetings
CSTE Hepatitis C Subcommittee Meetings 
The Hepatitis C Virus (HCV) subcommittee comprises epidemiologists, program coordinators, and others interested in hepatitis C surveillance and epidemiology. The purpose of this Subcommittee is to inform and improve practices related to HCV surveillance and data analysis in local, state, tribal, and territorial settings, as well as build epidemiologic capacity and support partnerships related to HCV surveillance. The Subcommittee is also charged with reviewing and developing national position statements on HCV-related topics, including standardized surveillance case definitions. For more information and to sign up for the subcommittee bi-monthly calls, please click here. 
---
Conferences/Events (National & Local) 
2023 North American Viral Hepatitis Elimination Summit 
March 24-25, 2023 | Los Angeles, CA 
This is a collaborative effort of the AASLD, CASL and AMH to foster collaboration, increase knowledge translation, and exchange ideas with the goal of enhancing viral hepatitis elimination and reducing liver complications including liver cancer among North Americans. 
For more information and registration, click here. 
National Latinx Conference on HIV, HCV & SUD 
May 11-13, 2023 | New Orleans, LA and virtual 
The National Latinx Conference on HIV/HCV/SUD also known as NaLa, aims to create opportunities to share information and efforts around health disparities that negatively impact the Latinx population such as Human immunodeficiency Virus (HIV), Hepatitis C (HCV) and Substance Use Disorder (SUD), by bridging the varied disciplines of education, advocacy, and clinical care. Thus, creating better health outcomes for the Latinx population. 
Additional information and registration can be found here. 
NASTAD Annual Meeting 
May 21-24, 2023 | Washington, DC 
More information will be forthcoming. 
Council of State and Territorial Epidemiologists 2023 Annual Conference 
June 25-29, 2023 | Salt Lake City, Utah 
The CSTE Annual Conference connects more than 2,500 public health epidemiologists from across the country and will include workshops, plenary sessions with leaders in the field of public health, oral breakout sessions, roundtable discussions, and poster presentations. Conference attendees meet and share their expertise in surveillance and epidemiology as well as best practices in a broad range of areas including informatics, infectious diseases, substance use, immunizations, environmental health, occupational health, chronic disease, injury control, and maternal and child health. The Hepatitis C Subcommittee will be hosting a one-day workshop on Sunday, June 25, 2023. Registration opens on January 31st. More information can be found here. 
The 11th International Network on Health and Hepatitis in Substance Users (INHSU) 2023 
October 17-20, 2023 | Geneva, Switzerland
This annual conference welcomes hundreds of practitioners, researchers, policymakers, advocates, community members and people who use drugs every year. INHSU covers the latest advances on hepatitis C epidemiology, management and treatment of viral hepatitis among people who use drugs. Through the dissemination of scientific knowledge, our aim is to contribute to the World Health Organization's goal of eliminating hepatitis C by 2030. More information can be found here.
---
Jobs and Fellowships 
Public Health Law Fellowship 
CDC's Public Health Law Program and ChangeLab Solutions are proud to announce the new Public Health Law Fellowship. This paid opportunity will provide graduate students (e.g., MPH, MPA, PhD), law students, and recent graduates of these programs with on-the-job training to prepare them for careers in public health law and policy. Fellows will be matched with host sites at state, tribal, local, or territorial health departments, CDC, or other public health law organizations that support work in the public health law and policy fields. The Public Health Law Fellowship was created to strengthen the public health law workforce by increasing diversity within the field and preparing the next generation of public health law professionals to respond to critical issues. The application deadline is January 23, 2023, and more information can be found here. 
North Carolina Department of Health and Human Services 
Public Health Epidemiology Program Manager "Hepatitis Program Manager". 
Posted: January 06, 2023 through January 26, 2023. Position is located in Raleigh, North Carolina. See posting for details of the position.
---
Publications
QuickStats: Percentage of Adults Aged ≥18 Years Who Have Ever Had Hepatitis, by Age Group and Sex — National Health Interview Survey, United States, 2021
Improving Access to High-Value, High-Cost Medicines: The Use of Subscription Models to Treat Hepatitis C Using Direct-Acting Antivirals in the United States 
Abstract: State payers may face financial incentives to restrict use of high-cost medications. Yet, restrictions on access to high-value medications may have deleterious effects on population health. Direct-acting antivirals (DAAs), available since 2013, can cure chronic infection with hepatitis C virus (HCV). With prices upward of $90,000 for a treatment course, states have struggled to ensure access to DAAs for Medicaid beneficiaries and the incarcerated, populations with a disproportionate share of HCV. Advance purchase commitments (APCs), wherein a payer commits to purchase a certain quantity of medications at lower prices, offer payers incentives to increase access to high-value medications while also offering companies guaranteed revenue. This article discusses the use of subscription models, a type of APC, to support increased access to high-value DAAs for treating HCV. First, the authors provide background information about HCV, its treatment, and state financing of prescription medications. They then review the implementation of HCV subscription models in two states, Louisiana and Washington, and the early evidence of their impact. The article discusses challenges to evaluating state-sponsored subscription models, and it concludes by discussing implications of subscription models that target DAAs and other high-value, high-cost medicines. 
Implementation and Evaluation of a Collaborative, Pharmacy-Based Hepatitis C and HIV Screening Program 
Abstract: Introduction- Pharmacy-based HIV and hepatitis C virus (HCV) screening services developed in conjunction with state and local health departments can improve public health through increased access to testing and a linkage-to-care strategy. The objective of this study was to evaluate the impact of implementing HIV and HCV screening in community pharmacies. Methods- This prospective, multicenter implementation project was conducted from July 2015 through August 2018. Sixty-one pharmacies participated in 3 US regions. We assessed the effectiveness of point-of-care testing, counseling, and disease education for populations at increased risk for HIV and HCV infection through screening programs offered in community pharmacies. Pharmacy customers were offered screening with point-of-care HIV and/or HCV tests. Reactive test results were reported to state or local health departments for disease surveillance. Results- A total of 1,164 patients were screened for HIV, HCV, or both at the 61 participating pharmacies; the average number of patients screened per pharmacy was 19. Pharmacists conducted 1,479 HIV or HCV tests among the 1,164 patients. Five of 612 (0.8%) HIV tests yielded a reactive result, and 181 of 867 (20.9%) of HCV tests yielded a reactive result. Conclusion- Patients at increased risk of HIV or HCV can benefit from screening for infection at community pharmacies. Ease of accessibility to testing coupled with a strategy for linkage to care designed for the local community can improve patient care and improve the course of treatment for HIV and HCV. 
A recent investigative series of eight articles from Stat discussing how lack of access to hepatitis C treatment in state correctional systems has led to excess hepatitis-related morbidity and mortality. 
Coalition for Global Hepatitis Elimination Annual Report 
This annual report summarizes the actions and successes of the Coalition for Global Health and partners towards hepatitis elimination between September 2021 and 2022, including releasing new national hepatitis elimination profiles, hosting an event at the United Nationals General Assembly, and supporting hepatitis B birth dose programs. 
Note: Our team aims to send out a monthly newsletter to streamline hepatitis communications. If you know someone who would benefit from signing up or if you would like to be unsubscribed from the monthly newsletter, please email us at hepatitis@nastad.org