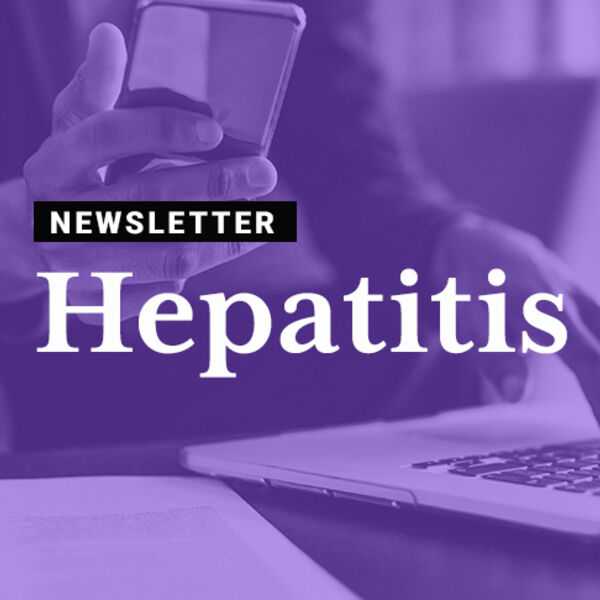 Hepatitis Happenings and Updates
---
NASTAD Updates
Thank you all for joining us either virtually or in person at the NASTAD Technical Assistance Meeting held in Washington DC from October 11-14, 2022. We enjoyed seeing you all, learning and networking. Thank you to all of the presenters and panelists for sharing your knowledge with us!
VLC recordings/upcoming sessions
Upcoming VLC Sessions
The November VLC sessions will cover "Engaging non-traditional partners and people with lived experience in elimination planning and implementation." On November 16 we will have presentations from Dia Obonyo of the Kentucky Department for Public Health and Sarah Ahmed of the New York City Department of Health. On November 30, we will have a workshop session to further engage with the speakers and peers. You can find the registration link here.  
Previous VLC sessions
NASTAD's most recent Virtual Learning Collaborative (VLC) session took place on October 26, 2022: "Health System and Lab Assessment," with presentations and discussions by HepTAC Consultants Dr. Liisa Randall, Director, Health Care Planning at the Massachusetts Department of Public Health and Danica Kuncio, Viral Hepatitis Program Manager at the Philadelphia Department of Public Health. 
We are looking for speakers to share their viral hepatitis expertise during the Virtual Learning Collaborative Year 2. Please click here to indicate which dates and topics you are interested in presenting or facilitating. Thank you! 
You can visit the VLC microsite for information on upcoming Year 2 sessions, and tune into recordings from previous VLC sessions.  
The theme of this Learning Community  is "Strengthening Partnerships." We welcome applications from jurisdictions interested in strengthening partnerships between Health Departments, Community-Based and Tribal Organizations, Healthcare Providers, and other entities with the goal of improving health equity for people who inject drugs (PWID) and priority populations. 
What can I expect to gain from being a Learning Community Member?
The selected LC members will work collaboratively with HepNET Partners and Consultants to implement select activities. 
Support the development of action plans to build and strengthen interagency partnerships in viral hepatitis and harm reduction in your jurisdiction; 
Actively engage in group discussion providing feedback/examples from your jurisdictional context or organizational settings;  
Participate in individual and group TA sessions, periodically providing jurisdictional case examples. 
The final product of the "Strengthening Partnerships" Learning Community is an Action Plan tailored to the specific needs of each participating jurisdiction. 
Timeline: Submit a letter of intent by November 14. You can view a sample letter of intent here. The purpose of the letter of intent is to coordinate any dual application efforts within a jurisdiction. The Partner Team will inform applicants of other jurisdiction members applying as we only request one application per jurisdiction.  
Applications are due Friday, December 9th. Please reach out to hepatitis@nastad.org with any questions. Additionally, here is a live FAQ for any questions we've received.  
Upcoming NASTAD-led Work Group Calls
If you are interested in joining a work group, please reach out to hepatitis@nastad.org and a team member will reach out directly. 
Major City/County HD Work Group
This is an informal space for hepatitis staff working in a major city/county HD to exchange knowledge and expertise amongst peers and to validate the unique challenges and experiences working in a city/county HD.  Past topics discussed include elimination planning, 340B for viral hepatitis, and disease reporting. 
Schedule: Quarterly calls from 3-4 pm ET. Upcoming dates: November 15, 2022 
Intended audience: Health department staff from major cities and counties. 
Zoom Meeting ID: 812 2278 5950 
Hepatitis and PWID Services Work Group
Quarterly workgroup in supporting jurisdictions working on integrated viral hepatitis and PWID services, especially Component 3 grantees. The meetings are an open space to discuss progress on implementing PWID service bundles and other related Component 3 activities and to identify TA needs related to these activities. 
Schedule: Quarterly calls from 3-4 pm ET. Upcoming dates: November 9, January 18, 2023 
Intended audience: Health department staff (including Component 3 funded jurisdictions) SSP staff, substance use disorder treatment providers, state opioid treatment authorities and other individuals interested in integrating viral hepatitis and PWID services.  
Zoom Meeting ID: 865 8940 8297 
Hepatitis C Linkage to Care Workgroup
This workgroup is a space to share best practices and learn from other jurisdictions about DIS, linkage to care, and patient navigation. 
Schedule: Quarterly calls from 3-4 pm ET. Upcoming dates: January and April 2023 dates TBD 
Intended Audience: Health department prevention and/or surveillance staff working on HCV linkage to care. 
Zoom Meeting ID: 831 5775 0185 (updated) 
Hot Topics: HEPTAC TA Requests
We have received a few TA requests and we are requesting your assistance: 
Examples of contracts/SOW to create culturally and linguistically appropriate HBV educational materials 

Examples of consent forms with opt-out HCV testing language for hospital emergency department 

Experience with removing Medicaid HCV retreatment documentation requirements, such as the rationale for this requirement and working with Medicaid 
If you have information any of the above TA requests, please email hepatitis@nastad.org. Thank you! 
---
Additional Updates
HepVu and NASTAD Release Inaugural Viral Hepatitis Surveillance Status Report
The first annual 2021 Viral Hepatitis Surveillance Status Report seeks to establish a baseline of viral hepatitis surveillance capacity, elimination goals, dedicated staffing, data dissemination and pregnancy status. This report analyzes data from a survey sent to 59 jurisdictions (95% response) on their surveillance practices, prior to CDC increasing surveillance funding to all jurisdictions in 2021. The findings show that one-third of jurisdictions did not have a full-time viral hepatitis surveillance employee and that only little more than half (55%) of jurisdictions were able to create an annual surveillance summary in 2021. The report and additional information can be found here.
Holiday Closures 
On the following dates NASTAD offices will be closed for the holidays: November 11, 24, 25; December 26-30; January 2. Also, during this time, response may be delayed due to individual staff leave. Have a happy holiday season! 
---
Resources
The Hepatitis C Mentor and Support Group noting a lack of materials about children, adolescents, young adults and pregnant people, have developed digital and print health education materials for patients and providers. Click here to learn more and request resources.  
Identifying and Reporting Outbreaks of Viral Hepatitis, Considerations for Health Departments 
CDC has released new guidance for viral hepatitis programs on outbreak response. This document provides considerations and best practices for health department staff on reporting outbreaks to CDC, outbreak planning and response, and guidance for community, foodborne and healthcare-associated viral hepatitis outbreaks. The resource can be accessed on NPIN here. If you have any questions or comments, email Anne Moorman at viralhepatitisoutbreaks@cdc.gov.  
---
Upcoming Webinars/Meetings:
Upcoming Webinars
2022 Hepatitis B Foundation Witte Lecture | Expanding Treatment Guidelines: Where Are We and Where Are We Going? | November 9, 2022 from 11 am to 1 pm ET 
Join the Hepatitis B Foundation as they honor Dr. Robert Gish as the 2022 Bruce Witte Distinguished Scholar. Dr. Gish will present the current Hep B treatment guidelines, and discuss options for the future of expanding and simplifying treatment to improve access in the U.S. and around the world. Robert Gish, MD, is the principal at Robert G. Gish Consultants LLC, a medical consulting company for liver and liver transplant programs, diagnostics and therapeutics companies who operate in the liver disease and liver health space. Dr. Gish is Medical Director of the Hepatitis B Foundation, and is actively involved in Hep B research, programs and advocacy to improve Hep B screening, care, treatment and prevention/early detection of liver cancer. Register here. 
Upcoming Meetings
CSTE Hepatitis C Subcommittee Meetings
The Hepatitis C Virus (HCV) subcommittee comprises epidemiologists, program coordinators, and others interested in hepatitis C surveillance and epidemiology. The purpose of this Subcommittee is to inform and improve practices related to HCV surveillance and data analysis in local, state, tribal, and territorial settings, as well as build epidemiologic capacity and support partnerships related to HCV surveillance. The Subcommittee is also charged with reviewing and developing national position statements on HCV related topics, including standardized surveillance case definitions. For more information and to sign up for the subcommittee bi-monthly calls, please click here. 
---
Publications
Widespread Hepatitis A Outbreaks Associated with Person-to-Person Transmission — United States, 2016–2020 
Hepatitis A epidemiology in the United States has shifted as a result of recent and ongoing outbreaks associated with person-to-person transmission. During August 1, 2016–December 31, 2020, 33 states reported hepatitis A outbreaks involving approximately 37,500 cases. Among cases with available information, 56% of persons reported drug use, 14% reported homelessness, and 61% were hospitalized; 380 outbreak-associated deaths were reported. 
Increased hepatitis A vaccination coverage, through implementation of nontraditional vaccination strategies to reach disproportionately affected populations, along with improved universal and catch-up childhood vaccination, will be necessary to respond to the current hepatitis A outbreaks and prevent similar outbreaks in the future. 
The Impact of Supportive Housing on Liver-Related Outcomes Among Persons With Hepatitis C Virus Infection 
Background: Hepatitis C virus (HCV) infection disproportionately impacts people experiencing homelessness. Hepatitis C virus can lead to negative health outcomes, including mortality. We evaluated the impact of a permanent supportive housing (PSH) program (ie, "treatment") on liver-related morbidity and mortality among persons with chronic homelessness and HCV infection. 
Administration eyes national hepatitis C treatment plan 
The plan would streamline testing and treatment and secure an agreement with drugmakers to bring down the cost of treatment of the disease, which has spiked during the pandemic