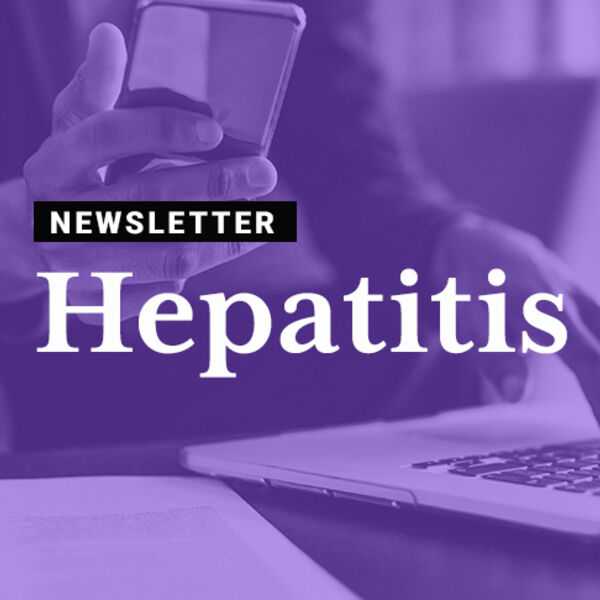 Hepatitis Happenings and Updates
---
NASTAD Updates
For Hepatitis Awareness Month, NASTAD is highlighting the amazing work communities are doing to advance viral hepatitis elimination. Below are some of the activities NASTAD has participated in or developed for Hepatitis Awareness Month: 
A Conversation with Dr. Ada Stewart, MD, FAAFP Blog: Primary care providers are key to increasing HCV treatment, especially in communities of color, was one of the key messages from NASTAD's interview with Dr. Ada Stewart, a primary care physician practicing in Columbia, SC. NASTAD spoke with Dr. Stewart to learn more about the hepatitis C treatment and prevention course with Black Health Learning Academy and insights into advancing health equity, reducing stigma, and providing whole-person care.
Supporting Latinx/Latine Communities on the Path to Viral Hepatitis Elimination Webinar: On May 10, in collaboration with the Latino Commission on AIDS, NASTAD cohosted a webinar focusing on the burden of viral hepatitis, updated guidance, and opportunities for increasing screening and vaccination in the Latinx/Latine community.
NASTAD at the 2023 North American Viral Hepatitis Elimination Summit Blog: On May 19,  NASTAD Hepatitis team members Jasmine West and Zakiya Grubbs released a blog summarizing their experience attending the 2023 North American Viral Hepatitis Elimination Summit in Los Angeles, California in March 2023. The Summit was a collaborative effort of the American Association for the Study of Liver Diseases (AASLD), the Canadian Association for the Study of the Liver (CASL), and the Asociación Mexicana de Hepatología (AMH) to foster collaboration, increase knowledge translation, and exchange ideas.
Hepatitis Awareness Month has come to a close, but continue to use these resources from CDC to raise awareness in your communities. Feel free to share with us the wonderful work and special events that you all have done this month and any activities you have planned for the upcoming World Hepatitis Day on July 28th.
Upcoming NASTAD-led Work Group Calls 
Please note the updated dates for 2023. If you are interested in joining a work group, please reach out to hepatitis@nastad.org, or Isabel Lechuga (rlechuga@nastad.org), or Zakiya Grubbs (zgrubbs@nastad.org) and we will reach out directly. 
Hepatitis Workgroup Calls 
Bimonthly call to discuss recent hepatitis updates. Each meeting includes updates on hepatitis advocacy and policy, and drug user health. Participants are encouraged to send in Hot Topics for discussion to hepatitis@nastad.org prior to the meeting. 
Schedule: Bimonthly calls every third Tuesday from 2:00 - 3:00 PM ET
Upcoming dates: June 20, August 15, October 17, and December 19, 2023 
Intended Audience: Health department prevention and surveillance staff
Hepatitis and PWID Services Work Group 
Quarterly workgroup in supporting jurisdictions working on integrated viral hepatitis and PWID services, especially Component 3 grantees. The meetings are an open space to discuss progress on implementing PWID service bundles and other related Component 3 activities and to identify TA needs related to these activities. 
Schedule: Quarterly calls from 3:00 - 4:00 PM ET
Upcoming dates: June 14, and September 20, 2023 
Intended audience: Health department staff (including, but not limited to, Component 3 funded jurisdictions) SSP staff, substance use disorder treatment providers, state opioid treatment authorities and other individuals interested in integrating viral hepatitis and PWID services.
Outbreak Detection Planning Work Group 
Collaborative space for jurisdictions to discuss developing and implementing an outbreak response plan for Hepatitis A, B and C. Jurisdictions can share best practices and outbreak response activities, including monitoring surveillance data to identify outbreaks. 
Schedule: Monthly calls every fourth Tuesday from 3:30 - 4:30 PM ET
Upcoming dates: June 20, July 25, 2023 
Intended audience: Health department prevention and surveillance staff working on developing and implementing an outbreak response plan as a part of PS 21-2103 Component 1 grant activities. 
Zoom Meeting ID: 848 7505 9553 
Hepatitis C Linkage to Care Workgroup 
This workgroup, led by Amelia Salmanson, Utah Viral Hepatitis Coordinator and HepTAC consultant, is a space to share best practices and learn from other jurisdictions about DIS, linkage to care, and patient navigation. 
Schedule: Quarterly calls from 3:00 - 4:00 PM ET
Upcoming dates: August 16, 2023 
Intended Audience: Health department prevention and/or surveillance staff working on HCV linkage to care. 
Newer Hepatitis Staff Calls 
These calls are being restructured in 2023 and are open to all new hepatitis health department staff who started their roles in the respective quarter of the call date. Attendees will have the opportunity to meet-and-greet others and familiarize themselves with NASTAD's Newer Hepatitis Staff Toolkit. Reach out to Jasmine West (jwest@nastad.org) to be added to the invitation.
Schedule: Quarterly calls from 2:00 - 3:00 PM ET
Upcoming dates: June 26, September 25, 2023 
Intended Audience: Newer hepatitis program staff (e.g. program coordinators, surveillance staff, etc.) 
VLC recordings/upcoming sessions
Upcoming VLC Session 
On June 7, the NASTAD Virtual Learning Collaborative (VLC) will present "Elimination planning next steps: Monitoring and Evaluation" facilitated by Lina Cherfas of A Good Question. The June 21 VLC session titled "Corrections and Viral Hepatitis: 340B Update and Innovative Prevention Models" will feature presentations from Rob McGoey, Viral Hepatitis Prevention Coordinator with the Colorado Department of Public Health and Environment, Erin Fratto, consultant, and Nanette Larson from the Minnesota Department of Corrections. All sessions will be held at 3:00 PM ET. 
Previous VLC session 
In May, NASTAD hosted two VLC sessions on "Implementing negative/undetectable HBV DNA and HCV RNA lab reporting" with a presentation on May 3 by Shauna Onofrey, Senior Epidemiologist in the Office of Research and Evaluation at the Massachusetts Department of Public Health, and a member of NASTAD's HepTAC Advisory Committee and moderated discussion led by Dan Church, Epidemiologist, Division of Epidemiology, Bureau of Infectious Disease and Laboratory Sciences with the Massachusetts Department of Public Health and Chairperson of the CSTE Viral Hepatitis Subcommittee, followed by office hours on May 17. The recording of the May 3 presentation can be viewed here. 
You can visit the VLC microsite for information on upcoming Year 2 sessions, and tune into recordings from previous VLC sessions.
Hot Topics: HEPTAC TA Requests 
We have received a few TA requests and we are requesting your assistance: 
Examples of health systems assessments and what feedback is provided to respondents for HBV and/or HCV testing policies. 
If you have any information on the above TA requests, please email hepatitis@nastad.org. Thank you! 
Note: Our team aims to send out a monthly newsletter to streamline hepatitis communications. If you know someone who would benefit from signing up or if you would like to be unsubscribed from the monthly newsletter, please email us at hepatitis@nastad.org We apologize if you emailed us and haven't heard back, please email us again!
---
Additional Updates 
Sex Worker Health & Harm Reduction TA Calls 
The NASTAD Sex Worker Health and Harm Reduction Workgroup and NASTAD hosts a bi-monthly call for harm reduction programs and SSPs serving or interested in expanding services for people engaged in sex work. This call series is intended to serve as a space to facilitate connections and resource sharing, encourage peer support, offer TA and capacity building, and raise priorities of sex worker health in relation to harm reduction with national partners.
The Sex Worker Health and Harm Reduction TA call is a component of the CDC-funded National Harm Reduction TA Center. At this time, calls are reserved for community-based organizations including drug user health programs and SSPs serving or interested in expanding services for people engaged in sex work. This call series is co-facilitated by regional consultants with support from the NASTAD Drug User Health team. Join us on the 2nd Tuesday of every other month, 2:00 - 3:00 pm ET.
Please contact DrugUserHealthTA@NASTAD.org for more information. 
Partner Updates 
Hep B United Mini Grants Program: Grant Forecast - Expansion of Hepatitis B-related Public Health Services for Highly Impacted Communities in the United States 
The Hepatitis B Foundation (HBF) is announcing the forecasting of the Hep B United (HBU) 2023 Mini Grant Program awards for expanding hepatitis B-related public health services in the United States opening on June 5, 2023. HBF will award up to 7 grants ranging from $5,000 to $10,000 each. The purpose of this program is to enhance the capacity of HBU coalition partners to conduct hepatitis B education, prevention, testing and linkage to care in local communities. The emphasis of this grant is focused on addressing hepatitis B among African Immigrants, Asian American, Native Hawaiian and Pacific Islander communities, and Persons Who Use Drugs. This mini grant forecast supports activities at the local coalition level to advance the hepatitis B priority areas of the U.S. Department of Health and Human Services' Viral Hepatitis National Strategic Plan. 
---
Resources
Hepatitis C Telehealth Toolkit: An Implementation Guide for Clinicians and Healthcare Agencies 
This Toolkit aims to serve as a practical guide to the implementation of HCV telehealth as a client-centered approach. It is intended to support both the non-traditional healthcare setting interested in providing HCV treatment via telehealth and the telehealth agency itself. Using standardized role descriptions, we illustrate some of the various types of partnerships and settings in which HCV telehealth can be successfully implemented, as well as best practices and minimum requirements for implementation. Each distinct framework for HCV telehealth implementation can be expanded to other difficult to reach populations. The frameworks are extremely flexible and can be adapted or combined to various settings, as needed. 
---
Upcoming Webinars/Meetings:
Upcoming Webinars
Check Your Stigma at the Door | June 1, 2023, 1:30 PM ET 
Join the National Association of County and City Health Officials (NACCHO) for a webinar, Check Your Stigma at the Door, on Thursday, June 1st, 2023, at 1:30pm EST. During the webinar, Dr. Ina Park will explore and present how the history and culture of HIV/STIs impact our perception and attitudes toward HIV/STIs today. She will also discuss how stigma impacts HIV/STI prevention and care and the Mpox outbreak response, and how de-stigmatization is important to reach vulnerable communities. Dr. Park has more than two decades of experience speaking on HIV/STI topics and is well-versed in using storytelling and humor to bring these topics to life! It is the hope that participants will learn new and exciting ways to have similar conversations with colleagues and patients. Register here. 
Dissecting the Street Medicine Landscape Analysis with Street Medicine Leaders | June 6, 2023, 12 AM ET 
Join us on June 6, 2023, for an in-depth analysis and discussion of the recently published California Street Medicine Landscape Survey and Report. This first-of-its-kind study looks at the scope of street medicine practice across the state of California and how street medicine should be scaled to meet the growing need of people who are unsheltered. Register here. 
Upcoming Meetings
CSTE Viral Hepatitis Subcommittee Meetings | First Thursday, every other month at 3:00 PM ET 
The Viral Hepatitis Subcommittee comprises epidemiologists, program coordinators, and others interested in viral hepatitis surveillance and epidemiology. The purpose of this subcommittee is to inform and improve practices related to viral hepatitis surveillance and data analysis in local, state, tribal, and territorial settings, as well as build epidemiologic capacity and support partnerships related to viral hepatitis surveillance. The subcommittee is also charged with reviewing and developing national position statements on viral hepatitis-related topics, including standardized surveillance case definitions.   
The Viral Hepatitis Subcommittee holds regular conference calls and webinars to discuss current issues and overarching topics related to viral hepatitis surveillance, such as best practices and lessons learned across jurisdictions, policy around viral hepatitis surveillance, and analyzing viral hepatitis data. For more information, click here. 
---
Conferences/Events (National & Local) 
Council of State and Territorial Epidemiologists 2023 Annual Conference 
June 25-29, 2023 | Salt Lake City, Utah 
The CSTE Annual Conference connects more than 2,500 public health epidemiologists from across the country and will include workshops, plenary sessions with leaders in the field of public health, oral breakout sessions, roundtable discussions, and poster presentations. Conference attendees meet and share their expertise in surveillance and epidemiology as well as best practices in a broad range of areas including informatics, infectious diseases, substance use, immunizations, environmental health, occupational health, chronic disease, injury control, and maternal and child health. The Viral Hepatitis Subcommittee will be hosting a one-day workshop on Sunday, June 25, 2023. Registration is now open, and more conference information can be found here. 
5th Annual California Street Medicine Symposium 
August 17-18, 2023 | Los Angeles, CA 
The California Street Medicine Symposium still stands as one of only two street medicine focused conferences available in the US making this a unique opportunity to connect, learn and innovate together. This event provides an opportunity for street medicine teams, people with lived expertise in homelessness, community members, health plans, community organizations, government representatives and academic medicine to come together in a common space to discuss the current state of street medicine in California, street medicine best practices, and where street medicine should go next. This two-day conference will be highlighted by two internationally recognized experts in homelessness as our keynote speakers, innovative lectures from speakers throughout the state of California, and interactive problem-solving workshops to promote new ideas and new partnerships. More information can be found here. 
The 11th International Network on Health and Hepatitis in Substance Users (INHSU) 2023 
October 17-20, 2023 | Geneva, Switzerland
This annual conference welcomes hundreds of practitioners, researchers, policymakers, advocates, community members and people who use drugs every year. INHSU covers the latest advances on hepatitis C epidemiology, management and treatment of viral hepatitis among people who use drugs. Through the dissemination of scientific knowledge, our aim is to contribute to the World Health Organization's goal of eliminating hepatitis C by 2030. More information can be found here.
---
Publications
To Eliminate HCV Among Persons Who Use Drugs: Embrace The Complexity 
Commentary from Ronald O. Valdiserri, from HepVU, on ways to improve access to person-centered care among people who use drugs through increased screening at non-traditional settings, improving linkage to care, co-located HCV treatment, and other innovative models. 
Changes in Waivered Clinicians Prescribing Buprenorphine and Prescription Volume by Patient Limit 
Increasing the workforce available to treat opioid use disorder (OUD) remains a priority in light of high opioid mortality and percentages of people with OUD who do not receive treatment.1 The Drug Addiction Treatment Act (DATA) of 2000 created a pathway for clinicians to obtain waivers ("DATA waivers") to simultaneously treat up to 30, 100, or 275 patients with OUD outside of an opioid treatment program, provided the clinicians met certification and training requirements. Policies in 2021 reduced waiver requirements and in 2023 removed waiver requirements,3 leading to expectations of increased OUD treatment. It is important to understand historical clinician prescribing patterns prior to these policy changes to track the specific effects going forward. Prior research mainly relies on DATA-waiver status4 or prescription data5 alone to estimate the workforce, leading to likely overestimates. To address these limitations, this study examined trends in DATA-waivered clinicians' active participation in prescribing buprenorphine, overall and by patient limits, between January 2017 and May 2021. 
Rapid hepatitis C virus point-of-care RNA testing and treatment at an integrated supervised consumption service in Toronto, Canada: a prospective, observational cohort study 
Background: Despite high burden of Hepatitis C (HCV) among people who inject drugs, significant barriers to care persist. The aim of this study was to evaluate the provision of rapid, low-barrier point-of-care (POC) HCV RNA testing and linkage to care among clients of a supervised consumption service (SCS) located within a community health centre in Toronto, Canada. Secondary aims included measuring HCV RNA prevalence at baseline, HCV incidence during follow-up and exploring factors associated with HCV RNA positivity and treatment uptake. Methods: Participants were enrolled in a prospective, observational cohort from August 13, 2018 to September 30, 2021. Those with positive HCV RNA tests were offered immediate referral to onsite treatment. Those with negative results were offered repeat testing every three months for up to four visits. HCV incidence was estimated as the number of incident HCV infections per 100 person-years at risk, among those HCV RNA negative at baseline who returned for ≥1 follow-up visit. Missing data were reported when present. Findings: 128 participants were enrolled with four later removed due to ineligibility. At baseline, 54 of 124 eligible participants (43.5%) tested HCV RNA positive. HCV incidence was 35.1 cases per 100 person-years (95% CI: 18.9–65.3) with a cumulative incidence of 38.3% at 15 months of follow-up. Among participants HCV RNA positive at baseline or follow-up (n = 64), 67.2% (n = 43) were linked to HCV care and treatment was initiated among 67.4% (n = 29/43). Interpretation: High HCV RNA prevalence and incidence demonstrate that the SCS serves a high-risk population for HCV. Testing acceptance was high, as was treatment engagement. POC HCV RNA testing positions SCSs as an important point of HCV care access. 
---
Our team aims to send out a monthly newsletter to streamline hepatitis communications. If you know someone who would benefit from signing up or if you would like to be unsubscribed from the monthly newsletter, please email us at hepatitis@nastad.org