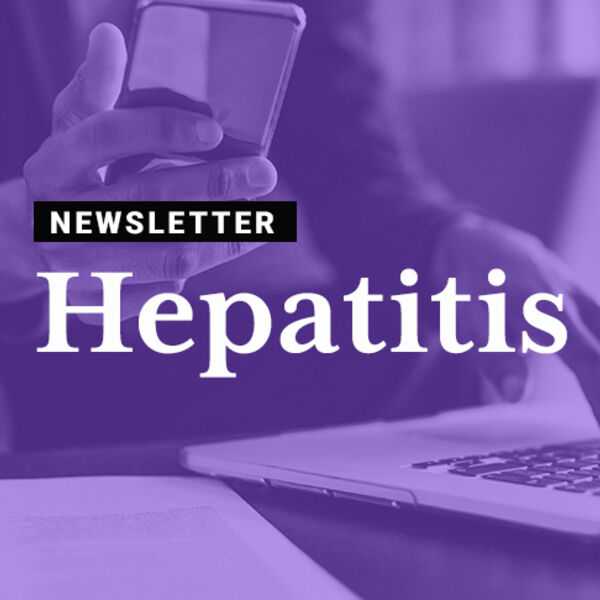 Hepatitis Happenings and Updates
---
Proposed National Hepatitis C Elimination Program
On March 9, the White House released the President's budget request with details about the proposed National Hepatitis C Elimination Program. The five-year mandatory program seeks to "significantly expand screening, testing, treatment, prevention, and monitoring of hepatitis C infections in the United States, with a specific focus on populations at the greatest risk for infection" as a part of the President's Cancer Moonshot initiative. The program will include support for point-of-care HCV diagnostic testing, a federal procurement strategy for HCV medication, and support to increase screening and linkage to care, and provider capacity to treat HCV. More information can be found here in a JAMA Viewpoint by Drs. Fleurence and Collins and here in an interview between Dr. Collins and JAMA Editor-in-Chief Dr. Kirsten Bibbins-Domingo. Also here is the President's budget request, for FY 2024 (p. 144).
CDC Universal Hepatitis B Screening Recommendations
CDC recently updated their hepatitis B screening recommendations to include once in a lifetime testing for all adults for with a triple panel (hepatitis B surface antigen, antibody to hepatitis b surface antigen and total antibody to hepatitis B core antigen). Additionally, pregnant persons should be tested during the first trimester and individuals with identified risk should be tested more frequently. These recommendations replace previous recommendations for only risk-based testing, acknowledging many missed opportunities for testing. With increased implementation of these guidelines more individuals will be referred for vaccination and treatment services and the US will be closer to viral hepatitis elimination. More information on the recommendations can be found here.
---
NASTAD Updates
Upcoming NASTAD-led Work Group Calls 
Please note the updated dates for 2023. If you are interested in joining a work group, please reach out to hepatitis@nastad.org or Isabel Lechuga (rlechuga@nastad.org) or Zakiya Grubbs (zgrubbs@nastad.org) and we will reach out directly.
Hepatitis Workgroup calls
Bimonthly call to discuss recent hepatitis updates. Each meeting includes updates on hepatitis advocacy and policy, and drug user health. Participants are encouraged to send in Hot Topics for discussion to hepatitis@nastad.org prior to the meeting.
Schedule: Bimonthly calls every third Tuesday from 2-3 PM ET. Upcoming dates: Apr 18, Jun 20, Aug 15, Oct 17, and Dec 19, 2023
Intended Audience: Health department prevention and surveillance staff
Newer Hepatitis Staff Calls
These calls are being restructured in 2023 and are open to all new hepatitis health department staff who started their roles in the respective quarter of the call date. Attendees will have the opportunity to meet-and-greet others and familiarize themselves with NASTAD's Newer Hepatitis Staff Toolkit. Reach out to Jasmine West (jwest@nastad.org) to be added to the invitation.
Schedule: Quarterly calls from 2-3 PM ET Upcoming dates: March 27, June 26, September 25, 2023
Intended Audience: Newer hepatitis program staff (e.g. program coordinators, surveillance staff, etc.)
Outbreak Detection Planning Work Group (New!)
Collaborative space for jurisdictions to discuss developing and implementing an outbreak response plan for Hepatitis A, B and C. Jurisdictions can share best practices and outbreak response activities, including monitoring surveillance data to identify outbreaks.
Schedule: Monthly calls every fourth Tuesday from 3:30-4:30 PM ET. Upcoming dates: March 28 (with presentation by NY), April 25, June 20, July 25, 2023
Intended audience: Health department prevention and surveillance staff working on developing and implementing an outbreak response plan as a part of PS 21-2103 Component 1 grant activities.
Zoom Meeting ID: 848 7505 9553
Hepatitis C Linkage to Care Workgroup
This workgroup, led by Amelia Salmanson Utah Viral Hepatitis Coordinator and HepTAC consultant, is a space to share best practices and learn from other jurisdictions about DIS, linkage to care, and patient navigation.
Schedule: Quarterly calls from 3-4 PM ET. Upcoming dates: May 10, and August 16, 2023
Intended Audience: Health department prevention and/or surveillance staff working on HCV linkage to care.
Hepatitis and PWID Services Work Group
Quarterly workgroup in supporting jurisdictions working on integrated viral hepatitis and PWID services, especially Component 3 grantees. The meetings are an open space to discuss progress on implementing PWID service bundles and other related Component 3 activities and to identify TA needs related to these activities.
Schedule: Quarterly calls from 3-4 PM ET. Upcoming dates: June 14, and September 20, 2023
Intended audience: Health department staff (including, but not limited to, Component 3 funded jurisdictions) SSP staff, substance use disorder treatment providers, state opioid treatment authorities and other individuals interested in integrating viral hepatitis and PWID services.
VLC recordings/upcoming sessions
Upcoming VLC Session 
On March 22, we will continue our discussion on the topic "Working across the health department and with other state agencies to increase collaboration on viral hepatitis prevention and surveillance activities" with breakout sessions with the presenters. In April, there will be three different VLC presentations: on April 5 "New York State Hepatitis C Telehealth Toolkit Overview," on April 19 "Characteristics of hepatitis B mortality and considerations for health departments in analyzing cause of death data," and on April 26 "Hepatitis C: State of Medicaid Access 2023 Report Card Update with NVHR and Center for Health Law and Policy Innovation." All sessions will be held at 3 PM ET.
Previous VLC session 
NASTAD's March 8th Virtual Learning Collaborative (VLC) sessions discussed "Working across the health department and with other state agencies to increase collaboration on viral hepatitis prevention and surveillance activities" with presentations by Sarah Weninger, North Dakota Department of Health and Human Services; Sophie Lewis and Linda Goldman from the Massachusetts Department of Public Health; and Liz Sweet, Iowa Department of Health and Human Services. The recording can be viewed here.
We are looking for speakers to share their viral hepatitis expertise during the Virtual Learning Collaborative Year 2. Please click here to indicate which dates and topics you are interested in presenting or facilitating. Thank you!
You can visit the VLC microsite for information on upcoming Year 2 sessions, and tune into recordings from previous VLC sessions.
Hot Topics: HEPTAC TA Requests 
We have received a few TA requests and we are requesting your assistance:
Planned activities or events for Hepatitis Awareness Month (May). If you have resources or want additional event promotion, we will include in our newsletter and our resource bank!
For jurisdictions with a corrections workgroup within a larger viral hepatitis coalition, what types of agencies/individuals are involved?
Examples of supplemental venipuncture (phlebotomy) resources for onsite HCV testing
How jurisdictions have successfully advocated for making anti-HCV negative test results reportable and implemented this change in reporting and surveillance.
Examples of health systems assessments and what feedback is provided to respondents for HBV and/or HCV testing policies
If you have any information on the above TA requests, please email hepatitis@nastad.org. Thank you!
Note: Our team aims to send out a monthly newsletter to streamline hepatitis communications. If you know someone who would benefit from signing up or if you would like to be unsubscribed from the monthly newsletter, please email us at hepatitis@nastad.org
---
Additional Updates 
Partner Updates 
Supplemental Funding Opportunity: Integrated Viral Hepatitis Surveillance and Prevention Funding for Health Departments
CDC has recently released a supplemental funding opportunity for jurisdictions funded under Integrated Viral Hepatitis Surveillance and Prevention Funding for Health Departments (CDC-RFA-PS21-2103).
The primary goals of this Supplemental NOFO are to: 1) increase the early detection and interruption of hepatitis C outbreaks and transmission clusters; and 2) increase hepatitis B and hepatitis C diagnosis and treatment by providing routine testing and linkage to prevention and treatment in high-impact settings. 
This Supplemental NOFO includes two components and applicants may apply for one or both of the following components:  
Component 1: Integrating Genomic and Epidemiologic Surveillance for Outbreak Detection and Response.  The purpose of this project is to work with health departments to develop an integrated epidemiological and molecular surveillance system for HCV infection to identify HCV transmission clusters and outbreaks for public health action.  
Component 2: Increasing Access to Hepatitis C and/or Hepatitis B Testing and Linkage to Care in High-Impact Settings. The purpose of this project is to work with partners to conduct testing and linkage to care for hepatitis B virus (HBV) and/or HCV infection in high-impact settings (e.g., syringe services programs or SSPs, substance use disorder treatment centers, correctional facilities, emergency departments, and sexually transmitted infections clinics).
There are 10 expected awards, and the application due date is March 27, 2023 at 11:59 PM ET. More information can be found here and reach out to dvh_foa@cdc.gov if you have additional questions.
---
Resources
Call to Action Eliminating Hepatitis B Virus Through Universal Screening and Vaccination for Adults Ages 19-59
On March 15, The Hepatitis B Foundation released a white paper on implementing the updated CDC universal hepatitis B screening and vaccination guidelines. This paper aims to assist healthcare providers by addressing key challenges, proposing implementation strategies for a variety of healthcare settings, and highlighting best practices.
---
Upcoming Webinars/Meetings:
Upcoming Webinars
Expanding access to HCV prevention, testing, and treatment in prisons: Recommendations from the INHSU 2022 Prisons Workshop | March 21, 2023 4:30 PM ET
In October 2022, INHSU Prisons and the Coalition for Global Hepatitis Elimination (CGHE) convened a workshop on the strategies for expanding access to hepatitis C virus (HCV) prevention, testing, and treatment in prison settings. The workshop put forward a call to action with recommendations on how to practically overcome barriers to HCV care and accelerate progress toward HCV elimination for those who are incarcerated. This webinar will continue the dialogue on ensuring the right to access HCV services for persons who are incarcerated. Join us for two engaging panel discussions on addressing the key policy and financing roadblocks to expanding HCV care for persons who are incarcerated and what models of HCV testing and treatment are most effective in prison settings. A workshop report will be launched during the webinar.
Addressing the Impact of Homelessness in the LGBTQ Community | March 23, 2023, 2:00 PM - 3:00 PM ET
NASTAD is pleased to announce the upcoming webinar, "Addressing the Impact of Homelessness in the LGBTQ Community," to be held Thursday, March 23 from 2:00 – 3:00 PM ET. This webinar will be a facilitated conversation with local and national CBOs to discuss achievements, resources, and barriers faced by youth, in the LGBTQ community experiencing, or at risk of, homelessness.
Universal Adult Hepatitis B Screening Is Here hosted by Hep B United | March 27, 2023, 4:00 PM ET
Adult hepatitis B guidelines for screening and vaccination have shifted from risk-based to universal. What does that mean for providers? What does it look like in practice? Join us for a two-part webinar as panelists provide an overview of the new universal hepatitis B screening recommendations for adults, how they work with the new vaccination recommendation and lessons from groups working to implement the two guidelines.
 Anti-criminalization in Practice for Public Health | April 6, 2023, 4:00 PM - 5:15 PM ET
The NASTAD Drug User Health Team is pleased to announce two upcoming webinars on Anti-Criminalization and Public Health, which aim to explore the connection between criminalization and public health outcomes and provide strategies for public health agencies to challenge the criminalization of health issues and improve health equity. The webinars will be accompanied by a three-part factsheet that explores the role of public health in addressing the impacts of criminalization and policing for people who use drugs, which is forthcoming.
Archived Webinars
Integrating Services to Address the Syndemics of HIV, STIs, Substance Use Disorder, and Viral Hepatitis
No health issue stands alone. HIV, STIs, viral hepatitis, and substance use disorder are increasingly recognized as a syndemic. In this webinar, learn why it is important for Ending the HIV Epidemic (EHE) Jurisdictions to consider how they can integrate services using a Syndemic approach.
Upcoming Meetings
CSTE Hepatitis C Subcommittee Meetings | First Thursday, every other month at 3:00 PM ET
The Hepatitis C Virus (HCV) subcommittee comprises epidemiologists, program coordinators, and others interested in hepatitis C surveillance and epidemiology. The purpose of this Subcommittee is to inform and improve practices related to HCV surveillance and data analysis in local, state, tribal, and territorial settings, as well as build epidemiologic capacity and support partnerships related to HCV surveillance. The Subcommittee is also charged with reviewing and developing national position statements on HCV related topics, including standardized surveillance case definitions. For more information and to sign up for the subcommittee bi-monthly calls, please click here. 
---
Conferences/Events (National & Local) 
2023 North American Viral Hepatitis Elimination Summit
March 24-25, 2023 | Los Angeles, CA
This is a collaborative effort of the AASLD, CASL and AMH to foster collaboration, increase knowledge translation, and exchange ideas with the goal of enhancing viral hepatitis elimination and reducing liver complications including liver cancer among North Americans.
For more information and registration, click here.
Jasmine and Zakiya will be attending – reach out if you want to connect!
ASTHO 2023 Health Equity Summit
April 25-26, 2023 | Atlanta GA and virtual
This is an annual convening of state and island area health officials, federal and local partners, and stakeholders committed to advancing health and racial equity. This event is designed by and for public health professionals, health equity leaders, and their partners.
Attendees will have conversations that inspire action to confront health inequities' root causes and move towards justice. The summit provides a forum for leaders to learn more about health equity initiatives across the nation and how to implement similar policies in their own jurisdictions. Click here to register.
National Transgender Health Summit (NTHS)
May 5-7, 2023 | San Francisco, CA
This summit will present cutting edge research, evidence-based educational sessions, and training opportunities across many disciplines, with an emphasis on HIV. NTHS will create sustainable networks for healthcare, mental health, policy makers, HIV prevention professionals, and other stakeholders to advance transgender health across health disciplines. The program will provide a professional forum for the sharing of best practices, innovative techniques, and cutting-edge research. Click here to register.
Robyn Learned from NASTAD's Drug User Health Team will be attending – reach out if you want to connect!
National Latinx Conference on HIV, HCV & SUD
May 11-13, 2023 | New Orleans, LA and virtual
The National Latinx Conference on HIV/HCV/SUD also known as NaLa, aims to create opportunities to share information and efforts around health disparities that negatively impact the Latinx population such as Human immunodeficiency Virus (HIV), Hepatitis C (HCV) and Substance Use Disorder (SUD), by bridging the varied disciplines of education, advocacy, and clinical care. Thus, creating better health outcomes for the Latinx population. Additional information and registration can be found here.
Isabel, Zakiya and Edwin Corbin-Gutierrez will be presenting on "Syndemic Approaches in HIV and Hepatitis Programs on Saturday. Come by and see us!
NASTAD Annual Meeting
May 21-24, 2023 | Washington, DC
Invitations have recently released for the NASTAD 2023 Annual Meeting being held at the Omni Shoreham in Washington, DC, from May 21-24, 2023. The official NASTAD membership meeting will begin on Sunday, May 22 at 3:00 PM (ET) and conclude on Wednesday, May 24 at 12:00 PM (ET). Please complete the online registration (utilizing the General Registration ticket), by no later than March 31, 2023 to take advantage of the early bird rate. If you have any questions regarding registration or logistics for the meeting, please contact Christopher Berry. Please contact Natalie Cramer if you have questions regarding the meeting agenda. 
Council of State and Territorial Epidemiologists 2023 Annual Conference
June 25-29, 2023 | Salt Lake City, Utah
The CSTE Annual Conference connects more than 2,500 public health epidemiologists from across the country and will include workshops, plenary sessions with leaders in the field of public health, oral breakout sessions, roundtable discussions, and poster presentations. Conference attendees meet and share their expertise in surveillance and epidemiology as well as best practices in a broad range of areas including informatics, infectious diseases, substance use, immunizations, environmental health, occupational health, chronic disease, injury control, and maternal and child health. The Hepatitis C Subcommittee will be hosting a one-day workshop on Sunday, June 25, 2023. Registration is now open, early bird ends May 4th, and more conference information can be found here.
The 11th International Network on Health and Hepatitis in Substance Users (INHSU) 2023
October 17-20, 2023 | Geneva, Switzerland
This annual conference welcomes hundreds of practitioners, researchers, policymakers, advocates, community members and people who use drugs every year. INHSU covers the latest advances on hepatitis C epidemiology, management and treatment of viral hepatitis among people who use drugs. Through the dissemination of scientific knowledge, our aim is to contribute to the World Health Organization's goal of eliminating hepatitis C by 2030. More information can be found here.
---
Jobs and Fellowships
Viral Hepatitis Database Analyst - Heluna Health position with San Francisco Department of Public Health
Heluna Health is currently looking for a Viral Hepatitis Database Management Analyst to work in the ARCHES Surveillance branch at San Francisco Department of Public Health (SFDPH). The Database Analyst will support SFDPH's Viral Hepatitis Surveillance team in its efforts to improve hepatitis data reporting and analysis. Responsibilities include higher level data cleaning, monitoring and reporting on data trends, coordinating with laboratory contacts to improve ELR protocols and procedures, and managing special projects as needed. This is a full-time, 2-year position based in San Francisco and employed by Heluna Health. For more information about the position and to apply online, visit Heluna Health's website. 
Program Manager (Viral Hepatitis and Harm Reduction Prevention) | Augusta, Maine
We are looking to bring on board a Viral Hepatitis and Harm Reduction Prevention Manager to provide (1) statewide viral hepatitis prevention program coordination; (2) manage education and outreach activities focused on prevention of viral hepatitis disease transmission, (3) develop, coordinate, implement and evaluate statewide viral hepatitis prevention and harm reduction services including education, outreach, testing, linkage to care activities, syringe service programs, and overdose prevention activities; and (4) monitor state and federal viral hepatitis and harm reduction grants and contracts. Work is performed under administrative direction. More information can be found here.
---
Publications
Hawaiʻi Hepatitis B Mortality and Liver Cancer Incidence and Mortality Report
Universal Adult Hepatitis B Screening and Vaccination as the Path to Elimination
HIV and Hepatitis C Virus Testing and Treatment Services in Specialty Treatment Facilities That Offer Medication for Opioid Use Disorder in the US
Prevalence of hepatitis C virus among fatal drug overdoses in Tennessee: an analysis using 2019–2020 Tennessee State Unintentional Drug Overdose Reporting System Data
Accelerating point-of-care HCV viral load testing
Impact of hepatitis C virus point-of-care RNA viral load testing compared with laboratory-based testing on uptake of RNA testing and treatment, and turnaround times: a systematic review and meta-analysis
---
Our team aims to send out a monthly newsletter to streamline hepatitis communications. If you know someone who would benefit from signing up or if you would like to be unsubscribed from the monthly newsletter, please email us at hepatitis@nastad.org