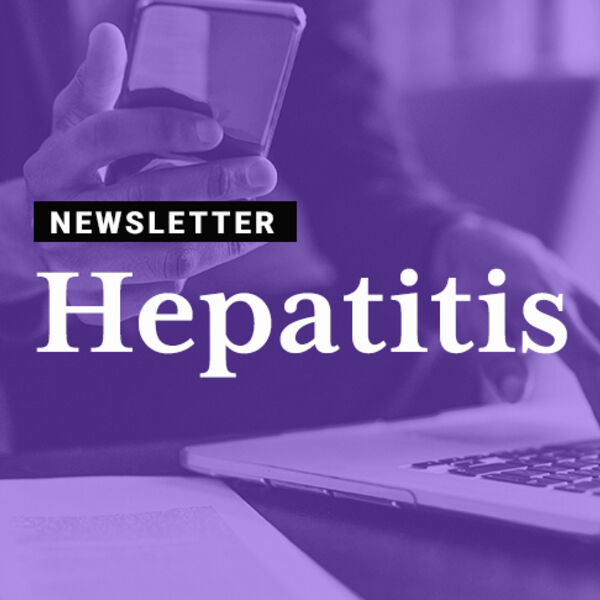 Hepatitis Happenings and Updates
NASTAD Updates
Earlier this month, NASTAD wrapped up our annual 2021 National HIV & Hepatitis Technical Assistance Meeting! While we miss the in-person connection, we are thankful for those who were able to join plenaries and breakout session and contribute to thoughtful and inspiring conversations. For those that were able to join, you can access the presentation recordings and slides here. They will be available to view for 90 days. If you have any questions and/or comments about any of the speakers or content that was presented, please reach out to hepatitis@nastad.org.
In partnership with the CDC's Division of Viral Hepatitis, NASTAD's most recent Virtual Learning Collaborative (VLC) session took place December 15th, as a Special Surveillance Session on Hepatitis C, featuring Bree Barbeau, Lindsey Sizemore, Danica Kuncio, moderated by Dan Church.
For those who have been attending the VLC sessions, we appreciate your engagement as we focus on key topics that help inform our viral hepatitis prevention and surveillance programs. You can visit the VLC microsite to register for upcoming sessions, view the 2022 calendar, and tune into recordings from previous VLC sessions.
340B for Viral Hepatitis Programs: 340B Drug Pricing Program Guidance & Webinar Series NASTAD recently developed and released the 340B Drug Pricing Program Guidance for Viral Hepatitis Programs to introduce and explain the intricacies of the 340B Drug Pricing Program, eligibility for providers and patients, and provides an overview of program administration including a step-by-step 340B program registration checklist for viral hepatitis programs. 340B program implementation considerations are included as well as health department roles and responsibilities and compliance elements. Health equity concepts and program recommendations for implementation are provided throughout the document and additional 340B resources for viral hepatitis programs are included.
Additionally, you can check-out the 340B for Viral Hepatitis Webinar Series that covers 340B basics, provides an overview of pharmaceutical wholesale arrangements as well as contract pharmacy considerations, discusses the roles of the health department and details the registration process for viral hepatitis programs. Reach out to hepatitis@nastad.org if you have questions about these resources or if you would like to learn more about the 340B program for viral hepatitis programs.
---
Resources
Additional Updates
FDA Reclassifies Certain Hepatitis C Diagnostic Tests, Simplifying the Pathway to Approval
The reclassification encourages manufacturers to seek approval for point-of-care HCV RNA tests in the U.S. to reduce the time, cost and barriers to diagnosing HCV. Click here to read how the reclassifications will benefit hepatitis partners, national strategic plans, and increase access to testing.
Call for Action: People Living with Hepatitis D Needed for Advisory Group
Gilead Sciences Inc. is seeking people diagnosed with hepatitis D (HDV) who are interested in sharing their personal experiences and providing feedback as part of an advisory board. They will help the development of patient education materials, resources, and services that are intended to support, inform and empower the patient community. If you are interested, please contact niamaya@mypatientstory.com or call 1-855-739-3141.
Call for Action: Nominate Delegates to the Center for Indigenous Innovation and Health Equity Tribal Advisory Committee
The HHS Office of Minority Health (OMH) invites nominations of qualified candidates to serve as primary and alternate delegates for the Center for Indigenous Innovation and Health Equity (The Center) Tribal Advisory Committee (TAC). The Center TAC will help ensure OMH has Tribal input that is critical for the Center's success and effectiveness. The Center TAC will have 16 delegate positions, one from each of the 12 geographic areas served by the Indian Health Service (IHS), and four national at-large member positions. The deadline for nominations is January 7, 2022.
Upcoming Webinars/Events 
Hep ElimiNATION Launch Webinar

Tuesday, January 11 at 3:00 PM EST
O'Neill Institute, NVHR, Center for Health Law & Policy Innovation

Hep ElimiNATION will be releasing the grades assessing the policy landscape and programmatic strategies impacting viral hepatitis elimination in the 50 states, Washington, DC, and Puerto Rico.

HBU/TEA Summit – "A Conversation with CDC Partners"

Thursday, January 20 at 4:00 PM EST

Join Hep B United/Tuberculosis Elimination Alliance Summit – Dr. Carolyn Wester and Dr. Philip LoBue from the Centers for Disease Control and Prevention in discussing the challenges and opportunities to eliminate hepatitis B and TB and advancing health equity.
Archived Webinars/Events
Key Viral Hepatitis Studies at AASLD 2021

Check out key speakers during AASLD 2021 and tune into their expertise

Professor Stagan Zeuzem: new viral hepatitis data from AASLD 2021, including HBV treatment in pregnancy, outcomes following HBV treatment withdrawal.
Nancy Reau: progress toward HBV cure, HCV implementation science and care cascades, characterization of the population with hepatitis delta, and more.

Antiracist Health Care Approaches for People who Use Drugs and/or Living with Hepatitis C: Time for a New Paradigm

Offered through CEI Training, check out a presentation from the Annual New York State Hepatitis C and Drug User Health Conference, focusing on health equity and antiracist approaches for people with lived experience.
---
Job Opportunities
Public Health Program Coordinator – Hepatitis B Foundation
The Program Coordinator is a full-time position that reports to the Deputy Director of Public Health and supports public health program activities. The Program Coordinator will be responsible for supporting Hep B United (a national coalition managed by HBF) and development, implementation, and evaluation of its capacity building activities. The position will be based in Doylestown, PA, Philadelphia, PA or Washington, D.C., with consideration for remote opportunity for the right candidate. Closing 12/20/2021.
Hepatitis C Surveillance Epidemiologist – Washington State Department of Health
This position will work to expand the HCV surveillance work, within the mission of the Infectious Disease Assessment Unit. Closing 01/09/2022.
Hepatitis Surveillance Specialist-Position Posting – Wisconsin Department of Health Services
The Division of Public Health (DPH) is recruiting for a Research Analyst also known as the Hepatitis Surveillance Specialist working within the Bureau of Communicable Diseases (BCD) in Madison, WI. The duration of the project is anticipated to be up to two years. Project positions are eligible for benefits including health insurance; however, the incumbent will not obtain permanent civil service status. Closing 01/03/2022.
Hepatitis Surveillance Specialist-Position Posting – Wisconsin Department of Health Services
The Division of Public Health (DPH) is recruiting for a Research Analyst also known as the Hepatitis Surveillance Specialist working within the Bureau of Communicable Diseases (BCD) in Madison, WI. The duration of the project is anticipated to be up to two years. Project positions are eligible for benefits including health insurance; however, the incumbent will not obtain permanent civil service status. Closing 01/03/2022.
Program Research Specialist II – Health Research Inc (New York State)
This position will monitor hepatitis B and C surveillance data quality and completeness; perform data analyses, contribute to developing strategies to increase the completeness and timeliness of surveillance data, and develop surveillance data reports under the CDC's Integrated Viral Hepatitis Surveillance and Prevention grant. The incumbent will support the statewide data surveillance, investigation, and control activities for legionellosis as part of the CDC-funded Epidemiology and Laboratory capacity (ELC) Program. The incumbent will also contribute to manuscript preparation related to outbreak and cluster investigations and perform other appropriate related duties.
National Manager, Outreach and Education – American Liver Foundation
ALF is seeking an outstanding National Education and Outreach Manager to lead and develop a range of programs and initiatives associated with physician engagement and education, including continuing medical education programs. The National Education and Outreach Manager will manage the expansion of the ALF's Viral Hepatitis and NAFLD/NASH Screening Initiatives across the country.
---
News Bulletin
Publications
Key Takeaways from AASLD: November 12-15, 2021
Preliminary results from the No One Waits (NOW) Study: A Community-Based Trial of Hepatitis C Treatment at Point of Diagnosis for Marginalized Populations
"A principal barrier to hepatitis C virus (HCV) treatment is linkage to care upon diagnosis, particularly for marginalized populations. Pairing community-based HCV testing services with low-threshold treatment eliminates the need for patients to navigate the medical system.
Hepatitis C Treatment in the United States, 2014-2020
"In the United States, hepatitis C virus (HCV) is a leading cause of chronic liver disease, cirrhosis, and liver cancer. Monitoring the number and characteristics of HCV-infected persons treated is important to assess progress towards elimination of hepatitis C."
HCV Cascade of Care and Next Steps for HCV Elimination in the United States Following the COVID-19 Pandemic
"According to the CDC's 2019 National Progress Report, the United States (US) was on track to achieve three of the five hepatitis C virus (HCV) related targets by the year 2025. However, the COVID-19 pandemic introduced disruptions to health departments, community-based organizations, and healthcare services that have continued into 2021. These disruptions threaten past progress and introduce new challenges, as well as new opportunities, for the coming years. Our objective was to evaluate the HCV prevalence and cascade of care in the US, as well as strategies to achieve national elimination goals by 2025 and 2030."
---
Without question, it has been another long year. But we've made many strides as a hepatitis community.
CDC's Division of Viral Hepatitis released the new 21-2103 award which expanded surveillance across 59 jurisdictions and increased funding to support hepatitis services in high impact settings—just to name a few major efforts it supports, we now have a national strategy for elimination of viral hepatitis and a forthcoming implementation plan from HHS, FDA paved the way for more HCV diagnostic technologies to become available for use in the field, ACIP recommended near universal adult hepatitis B vaccination, never before seen funding is going to harm reduction and harm reduction (safe injection/use/consumption) sites are becoming available in the US, additional jurisdictions published their official hepatitis elimination plans and even more removed restrictions that prevented or delayed access to hepatitis C treatment, and amazing hepatitis-focused summits and national meetings were held. We're working to center equity through the initiation and expansion of efforts to improve hepatitis outcomes for all, awaiting the release of new significant partner resources in the new year, and all of this is happening during the ongoing COVID-19 pandemic. We know you must be exhausted. But please know your efforts are not in vain. Every day, each of you touch individual lives directly and in ways you'll never fully know. Sincerely, thank you.
We want to wish you a happy holiday season and a new year of joy, peace, and prosperity! NASTAD offices will be closed December 24 through December 31, 2021. We'll reconnect in the new year!