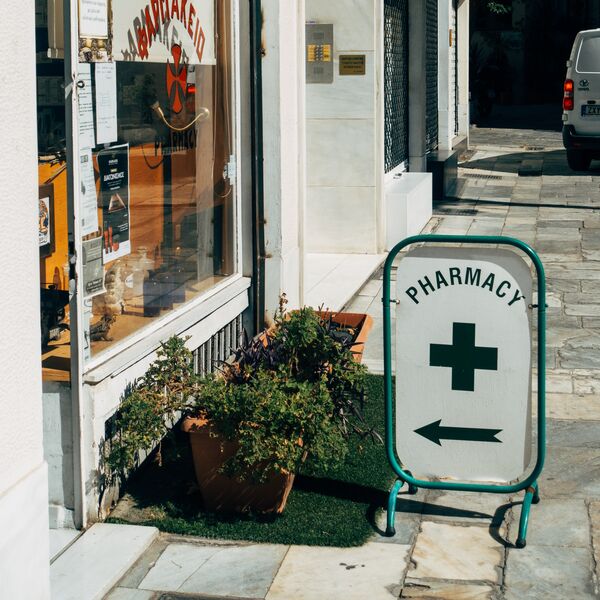 Enhancing Harm Reduction and PrEP/PEP Services Through Community Pharmacies
NASTAD has completed a project assessing the legal authority for pharmacists to provide harm reduction services, initiate PrEP and PEP, and engage in collaborative practice agreements (CPAs). This project was funded by the Centers for Disease Control and Prevention (CDC)'s Center for State, Tribal, Local, and Territorial Support (CSTLTS) through CDC-RFA-OT18-1802: Strengthening Public Health Systems and Services through National Partnerships to Improve and Protect the Nation's Health. As part of this project, NASTAD developed several resources: a database, two interactive maps (found here and here), and two issue briefs (found here and here). Each resource emphasizes the vital role community pharmacies play in empowering people who use drugs (PWUD) and preventing HIV transmissions.
Pharmacists can play a vital role in providing naloxone and nonprescription syringes to PWUD. Pharmacies can serve as initial contacts with the medical system and provide referrals and linkage to mainstream health care. Furthermore, pharmacies may be more accessible than primary care providers (PCPs), especially in rural areas, and be considered trustworthy by patients – making them an ideal provider of harm reduction services for PWUD who prefer to maintain their anonymity due to stigma and prejudice.
NASTAD's project explores the legal authority for pharmacists to initiate naloxone and sell nonprescription syringes, as well as the legal limitations pharmacists face when offering these services. Overall, this project aims to illustrate community pharmacies as a vital harm reduction resource. Permitting pharmacists to provide unlimited quantities of naloxone to all individuals seeking the medication is essential to saving community members from opioid-related overdoses. Furthermore, granting pharmacists the explicit and unrestricted authority to sell nonprescription syringes empowers PWUD with a resource to safeguard their physical wellbeing and prevent HIV transmission.
Community pharmacies can also serve as alternatives to PCPs to increase PrEP and PEP uptake. Black and Latinx American gay, bisexual, and other men who have sex with men (GBM); rural Americans in the South; and serodiscordant couples face major barriers to accessing PrEP & PEP – including systemic racism, a lack of knowledge about the medications, stigma around HIV, bias from healthcare providers, and distrust of the medical establishment. Diversifying the healthcare settings and provider types that offer HIV care could address some of these barriers.
In addition to harm reduction services, NASTAD's project assesses the legal authority for pharmacists to initiate PrEP and PEP prescriptions and engage in CPAs, as well as the legal limitations pharmacists face when participating in both. Increased uptake of PrEP and PEP to prevent new HIV diagnoses is essential to ending the HIV epidemic, and this project serves to exhibit the importance of pharmacists in accomplishing this mission. Granting pharmacists the authority to independently distribute unlimited quantities of PrEP and PEP and establishing legal requirements for proper pharmacist reimbursement when providing these medications are essential to stopping new HIV infections. In the absence of accessible PrEP-specific legal authority, however, pharmacists may still provide PrEP and PEP pursuant to a CPA, so it is essential to ensure that pharmacists have the authority to participate in CPAs as an alternative way to provide care.
Community pharmacies can significantly contribute to public health efforts in harm reduction and HIV prevention. This comprehensive approach can have a profound impact, especially in marginalized communities that often face barriers to accessing healthcare services. By granting pharmacists the necessary legal authority, pharmacists can offer the essential resources of naloxone, nonprescription syringes, and PrEP and PEP services – effectively empowering PWUD and preventing HIV transmissions.
View the following NASTAD resources to learn more about the vital role of pharmacists in providing harm reduction and PrEP and PEP services: