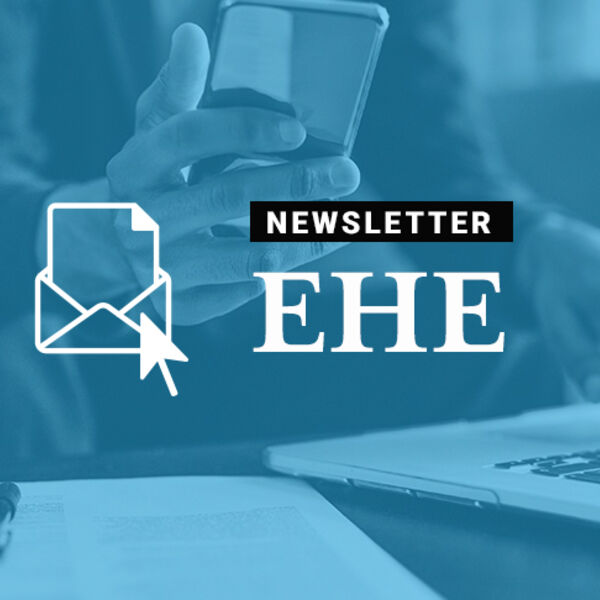 Ending the HIV Epidemic Newsletter
NASTAD, with collaboration from the National Association of County and City Health Officials (NACCHO), the Council of State and Territorial Epidemiologists (CSTE), and the National Coalition of STD Directors (NCSD), distributes a monthly newsletter to Phase 1 Ending the HIV Epidemic: A Plan for America (EHE) jurisdictions. The newsletter informs recipients of EHE-related policy updates, communications from federal partners, success stories, and other related EHE information. As the CDC PS19-1906 National Partner and HRSA-20-089 Systems Coordinator Provider recipients, NASTAD also launched an EHE website to house programmatic updates, share strategies and outcomes from Phase 1 jurisdictions, and connect health departments with the community. For questions, comments, or content contributions, please contact Mike Weir.  
---
Hill Happenings 
Fiscal Year 2023 Appropriations  
Top appropriators are quickly moving to advance Fiscal Year 2023 (FY2023) spending discussions following the release of the President's FY2023 Budget Request to Congress on March 28. Democrats intend to advance the spending bills on a normal timeline in order to avoid the FY2022 spending scenario where Congress had to issue a string of continuing resolutions to fund the government as a result of protracted spending negotiations. House lawmakers are expected to markup subcommittee spending bills in June, working to finalize a bipartisan spending package by the start of FY2023 on October 1. However, partisan battles ahead of the midterm elections could derail that timeline.
On May 4, the Secretary of the Department of Health and Human Services (HHS) appeared before the Senate Committee on Appropriations to testify on the President's FY2023 Funding Request for HHS and its operating divisions. Secretary Becerra touted the administration's plans to address the COVID-19 pandemic, mental health and substance use, and bolster access to affordable coverage. Despite bipartisan support for an increase to substance misuse prevention funding, Senate Appropriations Committee Ranking Member Roy Blunt (R-MO) questioned funding allocations to harm reduction providers under substance abuse prevention funding. 
On April 27, a group of 101 House Representatives sent a Dear Colleague letter to the House Appropriations Committee Chairwoman and Ranking Member, requesting that the Committee allocate significant funding in FY2023 to address the HIV/AIDS epidemic in the US. The lawmakers highlighted the progress made with the Ending the HIV Epidemic in the US Initiative and called for strong funding for a national PrEP program. The lawmakers also highlighted the Ryan White HIV/AIDS Program, funding for HIV Prevention and Surveillance at the Centers for Disease Control and Prevention (CDC), the Community Health Centers PrEP Program, HIV/AIDS Research at the National Institutes of Health, and funding for the Office of Infectious Disease and HIV/AIDS Policy.
NASTAD joined a coalition of 107 organizations and called on top health appropriators to substantially fund the CDC Data Modernization Initiative (DMI) in the FY2023 spending bill. The coalition is requesting $250 million to develop world-class data infrastructure, including $50 million for the newly established Center for Forecasting and Outbreak Analytics (CFA). NASTAD joined a coalition of 43 organizations and called on appropriators to support $10 million in funding for the Census Bureau to add sexual orientation and gender identity (SOGI) data to the American Community Survey (ACS). NASTAD joined a coalition of 42 organizations and called on top health appropriators to support sexual and reproductive health (SRH) programs in FY2023. 
NASTAD is monitoring the FY2023 appropriations process and will advocate for the highest possible funding levels on behalf of HIV and hepatitis programs.
Senate Confirms Dr. Nkengasong as US Global AIDS Coordinator 
On May 5, the U.S. Senate confirmed Dr. John Nkengasong as the new US Global AIDS Coordinator leading the President's Emergency Plan for AIDS Relief (PEPFAR), the largest funder of HIV/AIDS programming in the world. Nkengasong is the first person of African origin nominated and confirmed for this position. He directs the Africa Centers for Disease Control and Prevention, part of the African Union and before that, served as the chief of the international laboratory branch in HIV/AIDS and TB at the US CDC, and as acting deputy director at its Center for Global Health. Advocates cheered the confirmation, noting the months-long delay in nominating and confirming a leader for PEPFAR. 
Congresswoman Kelly (D-IL-02) Introduces Health Equity and Accountability Act 
On April 26, Congresswoman Robin Kelly (D-IL-02) reintroduced the Health Equity and Accountability Act of 2022 (HEAA). The bill seeks to reduce health disparities by systemically addressing the intersection of health inequities with race and ethnicity, as well as immigration status, age, disability, sex, gender, sexual orientation, gender identity and expression, language, and socio-economic status. The Act aims to strengthen data collection and analysis, define and ensure implementation of culturally and linguistically appropriate health care, bolster health workforce diversity, and improve access to high-quality health care. 
---
Administration Updates 
New HIV Surveillance Reports 
The Centers for Disease Control and Prevention (CDC) published a new HIV surveillance report: Diagnoses of HIV Infection in the United States and Dependent Areas, 2020 and a new HIV supplemental surveillance report: Monitoring Selected National HIV Prevention and Care Objectives by Using HIV Surveillance Data, United States and 6 Dependent Areas, 2020. CDC also published an AtlasPlus update that includes data from these reports. 
Trends that include 2020 are not discussed in the commentary sections of the new reports. COVID-19 disruptions in HIV testing and care during 2020 have also made estimation of incidence, prevalence, and knowledge of status unreliable. Therefore, the HIV surveillance supplemental report Estimated HIV Incidence and Prevalence in the U.S., which provides data on estimated incidence, prevalence, and knowledge of status in the U.S., was not published this year. 
During 2020, HIV diagnosis percentages and rates were highest among gay, bisexual, and other men who have sex with men; persons aged 25–34 years; Black/African American persons; and persons residing in the South. Nearly half (47%) of diagnoses among persons who inject drugs were among White persons and occurred in the South (44%). From the perspective of racial and ethnic disparities, both absolute and relative disparities in HIV diagnoses were largest between Black/African American and White persons aged 13–24 years. 
White House Releases 2022 National Drug Control Strategy 
On April 21, the Biden-Harris Administration issued its 2022 National Drug Control Strategy to Congress, calling for a whole-of-government approach to stop record-high overdose rates and end the substance use and overdose epidemic. Although the strategy focuses on two critical drivers of the epidemic, untreated addiction and drug trafficking, the President's National Drug Control Strategy is the first-ever to champion harm reduction to meet people where they are and engage them in care and services, including calling for expanded access to evidence-based treatments and high-impact interventions that have been shown to reduce overdose risk and mortality, like syringe service programs.
CDC Issues Infectious Disease Recommendations for Correctional and Detention Settings 
On April 18, the CDC released a set of recommendations for testing, vaccination, and treatment for HIV, viral hepatitis, sexually transmitted infections (STIs), and TB in correctional and detention settings. CDC issued the recommendations to address the disproportionate disease burden people face in correctional settings, including a higher risk for HIV, viral hepatitis, TB, and STIs because of social and economic factors, mental and substance use disorders, a history of experiences with homelessness, sex work, or injection drug use. 
HRSA Extends Administrative Relief Initiatives for RWHAP Programs 
On April 26, the Health Resources and Services Administration (HRSA) issued a Dear Colleague Letter to Ryan White HIV/AIDS Programs announcing that it would extend certain flexibilities or administrative relief from statutory penalties and administrative requirements that were authorized during the COVID-19 pandemic through FY2022. In 2021, HRSA released a program letter outlining six RWHAP statutory penalties and administrative requirements that would be waived for fiscal years 2020 and 2021 in order to provide greater flexibility and administrative relief from penalties that would be otherwise applicable. After a review of the utilization of the prior waivers and the continued impact of COVID-19 on RWHAP recipients, three of the six waivers will be extended into FY2022. 
CDC Announces National HIV Testing Day Theme 
On April 20, CDC announced the theme for the 2022 National HIV Testing Day (NHTD), "HIV Testing is Self-care." On June 27th each year, we observe NHTD, a day to emphasize and encourage HIV testing. This year, we observe NHTD as COVID-19 and HIV epidemics continue to affect our communities, the nation, public health departments, and healthcare facilities. HIV testing is an act of self-care, and knowledge of status is the gateway to engaging in prevention or treatment services that enable individuals, regardless of their status to live a long and healthy life. 
CDC Announces PS22-2203 Awards 
On April 1, CDC Division of HIV Prevention (DHP) announced that it awarded funds to 36 community-based organizations (CBOs) under the program PS22-2203: Comprehensive High-Impact HIV Prevention Programs for Young Men of Color Who have Sex with Men and Young Transgender Persons of Color. PS22-2203 is a $72 million, 5-year program; first-year funding is approximately $14.4 million. Funded CBOs will develop client-centered, high-impact HIV prevention programs that use a combination of HIV prevention strategies and provide services that continually engage people who could benefit from HIV care, prevention, and essential support services. 
IHS NOFO: Ending the HIV/HCV Epidemics in Indian Country: A Program for American Indian/Alaska Native Tribes and Urban Indian Communities 
The Indian Health Service (IHS) is accepting applications for a cooperative agreement for the Ending the Human Immunodeficiency Virus (HIV) and Hepatitis C Virus (HCV) Epidemics in Indian Country (ETHIC) program. The purpose of this program is to support communities in reducing new human HIV infections and relevant co-morbidities, specifically STI and HCV infections, improve HIV-, STI-, and HCV-related health outcomes, and reduce HIV-, STI-, and HCV-related health disparities among American Indian and American Native people. Applications are due June 17, 2022.
CDC Releases STD Surveillance Data 
On April 12, the CDC released the 2020 Sexually Transmitted Disease (STD) Surveillance Report. The data show record high rates of STD transmission, especially gonorrhea and syphilis, which were exacerbated by disruptions to STD surveillance and prevention efforts as a result of the COVID-19 pandemic. The report identifies the nation's limited capacity to staff and resource STD programs as a key factor of rising transmission rates of STDs. Advocates emphasized the critical importance of adequately funding STD prevention programs and investing in the public health workforce in order to reverse the dramatic increase in rates of STD transmission. 
CDC Releases Information about Meningococcal Disease Outbreak in Florida, 2022 
"CDC cautions that there is a large, ongoing outbreak of meningococcal disease in Florida, primarily among gay, bisexual, and other men who have sex with men, including those living with HIV. There have also been cases reported in the state over the last few months, including multiple cases in college students. At this time, there is no evidence to suggest that the cases among college students are related to the larger outbreak. Meningococcal disease is very serious and often deadly." 
Provisional CDC Data Show Record-High Rates of Drug Overdose Deaths 
On May 11, the CDC National Center for Health Statistics (NCHS) released provisional drug overdose death data that show record-high rates of deaths from drug overdose. More than 107,000 people died from drug overdose in 2021, totaling over one million drug overdose deaths since 2001. The provisional drug overdose death counts are based on death records received and processed by NCHS. The report elevates the urgency around leveraging community-based harm reduction solutions to stemming the overdose crisis as part of the Biden Administration's 2022 National Drug Control Strategy, issued on April 21. 
CDC Observes Inaugural National Fentanyl Awareness Day 
On May 10, CDC observed the first-ever National Fentanyl Awareness Day. Founded by parents who have lost loved ones to the drug overdose epidemic, National Fentanyl Awareness Day is supported by a group of subject matter experts, corporations, nonprofits, schools, families, and elected officials who are coming together to amplify the issue via social media. CDC developed sharable resources to raise public awareness of fentanyl-driven drug overdoses with the recent fentanyl campaign.
CDC DHP Issue Brief: HIV and Transgender Communities 
"Transgender people, particularly transgender women, are heavily affected by HIV and transgender women are among the groups most disproportionately affected by HIV in the U.S. To end the HIV epidemic, CDC is actively working with public health partners, other federal agencies, and community leaders to improve HIV prevention and care for transgender people nationwide and reduce health disparities." 
CDC DHP Issue Brief: The Role of HIV Self-Testing in Ending the HIV Epidemic 
"In 2020, HIV testing decreased noticeably across the country as the COVID-19 pandemic made it more difficult to access traditional, in-person testing services. HIV self-testing programs offer an innovative way to bridge gaps in access to HIV testing and ensure that HIV testing is simple and more accessible for all."
CDC MMWR: Acute Hepatitis and Adenovirus Infection Among Children — Alabama, October 2021–February 2022 
---
Resources 
Systems Coordination Provider Project  
Britni Lee (she/her) is the newest member of the Health Systems Integration (HSI) team and is joining NASTAD as a Senior Manager. Britni comes to us as a former public health contractor in Little Rock, Arkansas where she provided expertise and guidance while developing grant proposals for her clients. Before becoming a consultant, Britni was a public Health Section Chief III/ Trauma Registry for the state of Arkansas.  
Britni earned her Bachelor of Science in Health Education at the University of Central Arkansas. She received her Master of Public Health (MPH) at the University of Arkansas for Medical Sciences. Britni is also a Certified Health Education Specialist (CHES).  
Britni shared that her passion for contributing to the efforts to eliminate the effects of health inequity led her to pursue a Master of Public Health degree and certification as a Health Education Specialist. She added that she has been fortunate to serve as a synergist for health promotion and equity in diverse settings.  
Social Determinants of Health (SDH) Monthly Highlight  
NASTAD is conducting an ongoing monthly series that highlights the intersection of HIV prevention and care with a specific social determinant of health (SDH). Our current topic is Community Development. You can look forward to more information about and programming surrounding this being released later this month in partnership with and highlighting the work of jurisdictions from around the country. 
NASTAD Video Series: Conversations from the CommuniTEA: Fostering Health Department Engagement to End the HIV Epidemics 
NASTAD is pleased to present this video series as part of the CDC-funded CBA Supplemental project, Community Engagement for Ending the HIV Epidemic (EHE). The video series follows different local influencers within the LGBTQIA community as they discuss what community engagement looks like for their communities and how to strengthen partnership opportunities within EHE. These videos can be used to promote EHE to community members and collaboration throughout the planning and implementation processes.
To explore this resource and other community engagement resources, visit: www.nastad.org/community-engagement
New NASTAD PrEP Access Resource 
NASTAD is excited to announce the release of the new resource titled, Long-Acting Injectable PrEP is Here: Frequently Asked Questions (FAQs) for Implementation located on NASTAD's PrEP Access Microsite. This microsite page will be kept updated as new information about LAI implementation becomes available.
CSTE/NASTAD "HIV Data Best Practices" Webinar Series 
CSTE, in collaboration with NASTAD, is excited to announce a three-part webinar series, "HIV Data Best Practices". This webinar series will focus on best practices and strategies for effectively using HIV data for successful programmatic and systematic outcomes in state, local, territorial, and tribal (STLT) health departments. Presenters will cover topics such as addressing challenges to data reporting to multiple funding streams; using surveillance data to inform HIV programs; and general best practices for PS20-2010.
The first webinar in the series, "Data Reporting to Multiple Funding Streams", was held on Thursday, May 12. This webinar focused on the challenges and successes of data reporting to multiple funding streams. The Michigan Department of Health and Human Services and The Mecklenburg Health Department shared their approaches to reporting data to multiple funding streams. Presenters shared successes, challenges, best practices, and lessons learned about effectively utilizing data tracking, communicating with internal and external stakeholders, and collaborating to eliminate duplication of activities. The recording is forthcoming. 
The second webinar in the series, "Using Surveillance Data to Inform HIV Programs" will be held on Thursday, May 19th, from 2:00 to 3:00 PM EST. Register for the webinar here. The second webinar will focus on the challenges and successes of using surveillance data to inform HIV programs. The Michigan Department of Health and Human Services, the Washington State Department of Health, and the South Carolina Department of Health and Environmental Control will share their approaches to using surveillance data to inform HIV programs. Presenters will share successes, challenges, best practices, and lessons learned about programs developed from utilizing surveillance data in their jurisdictions as well as building integrated systems.
The final webinar in the series, "Data Best Practices for PS20-2010" will be held on Thursday, June 9th, from 2:00 to 3:00 PM EST. Register for the webinar here. The final webinar will be interactive, so we encourage participants to be ready to engage! This webinar will use interactive elements to compile STLT successes, challenges, best practices, and lessons learned for completing CDC-PS20-2010 activities. A facilitated group discussion will follow.
CSTE Annual Conference Registration 
This year's Annual Conference will take place June 19-23, 2022, in Louisville, Kentucky and virtually. To learn more about the 2022 Conference, including the preliminary daily agenda, travel information, pre-conference workshops, COVID-19 Policies & Procedures and more, please visit www.csteconference.org/. The final registration deadline for both in-person and virtual attendees is May 31, 2022, at 11:59 pm EDT. 
KFF Issue Brief: PrEP Access in the United States: The Role of Telehealth 
"This brief provides an overview of the tele-PrEP landscape, including how PrEP services (e.g., initial consults, lab work, prescribing, and ongoing monitoring) are provided and factors that facilitate its provision as well as barriers that remain." 
JAIDS: Geographic Variation in HIV Testing Among Transgender and Nonbinary Adults in the United States 
"Transgender and nonbinary (TNB) populations are disproportionately affected by HIV and few local health departments or HIV surveillance systems collect/report data on TNB identities. Our objective was to estimate the prevalence of HIV testing among TNB adults by U.S. county and state, with a focus on the Ending the HIV Epidemic (EHE) geographies." 
This Digital Supplement reports state- and county-level estimates of ever and recent HIV testing among transgender and non-binary adults living in the U.S. Data for this analysis come from the 2015 U.S. Transgender Survey conducted by the National Center for Transgender Equality. 
NACCHO Rapid ART Playbook: Call for Resources 
NACCHO in partnership with Cicatelli Associates Inc (CAI) are developing a Ryan White HIV/AIDS Program Rapid Start Policy and Decision Makers Playbook. The playbook will include resources and tools such as stories from the field case studies/videos, sample standards of practice, model language, checklists, and details on best practices and lessons learned. We are looking for programs in EHE jurisdictions that have Rapid ART programs and would like to highlight the work they are currently doing. To do this, we're looking for tools to highlight or recreate rapid ART programs in EHE jurisdictions. This is a great way to highlight your program's development and support others just starting out – please share any best practices, sample program protocols, process maps, etc. by emailing Sabrina Gandy (sgandy@naccho.org) or Julia Zigman (jzigman@nachco.org). 
NACCHO NOFO: Leveraging Pharmacies for STI Services and Care 
This funding is to explore the provision of expanded STI patient care via pharmacy settings. Two-to-five health department-pharmacy teams will be funded up to $75,000 (per partnership) to develop, design, and implement a collaborative partnership between pharmacies and health departments to expand STI services and care. Findings will be shared broadly with STD programs and pharmacies across the country. Applications are due on May 27, 2022. For additional information or to access the RFA, visit here. 
NACCHO NOFO: Leveraging Retail Health Clinics for STI/HIV Services and Care for Underserved Minorities 
This funding is to support the integration of sexual health services for underserved and under-diagnosed racial/ethnic and sexual minorities, including young people, across RHCs, health departments, primary care, and other healthcare settings. This funding is only available to partnerships in Ending the HIV Epidemic (EHE) priority jurisdictions. Up to three health department-retail health clinic teams will be funded up to $300,000 (per partnership) to develop, design, and implement a collaborative partnership to expand STI/HIV services and care. Applications are due on May 31, 2022. For additional information or to access the RFA, visit here.
If you are interested in applying and need support with developing a partnership with a pharmacy or retail health clinic or have other questions, please contact Rebekah Horowitz. 
JAIDS: The Organization, Content, and Case-Finding Effectiveness of HIV Assisted Partner Services in High HIV Morbidity Areas of the United States 
EHE Community of Practice (CoP) on NASTAD's Online Technical Assistance Platform (OnTAP) 
NASTAD and NACCHO manage a virtual Community of Practice (CoP) to support peer-to-peer learning and mentorship for EHE jurisdictions. The EHE CoP is housed on NASTAD's online technical assistance platform (OnTAP) for those leading their jurisdictions' EHE efforts at local and state health departments, to share resources and news, discuss challenges and successes, access notes from monthly EHE Office Hours calls, and request technical assistance (TA). If you need access to OnTAP, please contact Krupa Mehta. 
Ending the HIV Epidemic Jurisdictional Directory 
NASTAD maintains an Ending the HIV Epidemic (EHE) Jurisdictional Directory. Health department staff members are encouraged to update their jurisdiction's information using this brief form.   
Jurisdictional Map of Phase 1 EHE Final Plans    
NASTAD released a resource that provides access to Phase 1 EHE websites and plans. Please email Krupa Mehta additional Phase 1 EHE plans for inclusion in this resource as well as any changes to existing plans. 
---
Job Postings 
Director, Prevention – NASTAD  
NASTAD is hiring a Director, Prevention to lead and direct the operation of NASTAD's HIV prevention program activities. Interested applicants can learn more and apply by reviewing the position announcement here. Please consider and share with your networks. This opportunity closes on June 4, 2022.
Syndemic Planning Coordinator – Washington State 
Washington State's Office of Infectious Disease (OID) is seeking a Syndemic Planning Coordinator. This position will report to the Office Director and serve as the primary staff contact within OID for the Washington State syndemic planning process. Program planning duties include coordinating effectively with the consultant group creating the new planning structure, facilitating the syndemic planning steering meetings as well as attending workgroup meetings and conducting community caucus groups as designated. The  Syndemic Planning Coordinator will ensure the planning process, member recruitment, steering group, workgroups, and caucuses are centered in equity and include active participation and/or feedback from communities disproportionately impacted by conditions. The posting closes on May 30, 2022.   
---
News Bulletin 
As Overdoses Soar, More States Decriminalize Fentanyl Testing Strips 
"Fentanyl test devices — prohibited under drug paraphernalia laws adopted decades ago — remain illegal in about half of states, drug policy experts say. Many public health and addiction experts, though, promote the rapid testing devices as what's known as a "harm reduction" tactic to help prevent overdose deaths from illicit drugs that users may not know are laced with fentanyl." 
CDC investigating 109 unusual hepatitis cases in kids in outbreak 
"The Centers for Disease Control and Prevention said Friday it is investigating 109 reported cases of unusual hepatitis in previously healthy young children, eight of whom needed liver transplants and five of whom have died. A total of 25 states and territories have reported cases." 
Equity-Driven Advocacy for a National PrEP Program for Uninsured People 
"When President Biden released his 2023 budget request, he generated excitement among national HIV/AIDS advocates by proposing a 10-year $9.8 billion investment in a national pre-exposure prophylaxis (PrEP) program for uninsured Americans. The scale of the funding is reminiscent of the Ryan White HIV/AIDS Program that has done so much for treatment access for people living with HIV in the United States. Given recent analyses demonstrating that improved coverage for PrEP medication and labs via special state programs or Medicaid expansion translates into significant increases in uptake, there is much to celebrate in the announcement." 
STDs are surging. The funding to fight them is not. 
"Gonorrhea and syphilis cases reached record levels during the first year of the Covid-19 pandemic, according to data released Tuesday from the Centers of Disease Control and Prevention. The latest figures — part of an ongoing upward trend — follow Congress' decision last month to provide far less funding to sexual health clinics that provide free and subsidized testing for sexually transmitted diseases, education, contraception and other services than providers say is needed to reverse the current course."