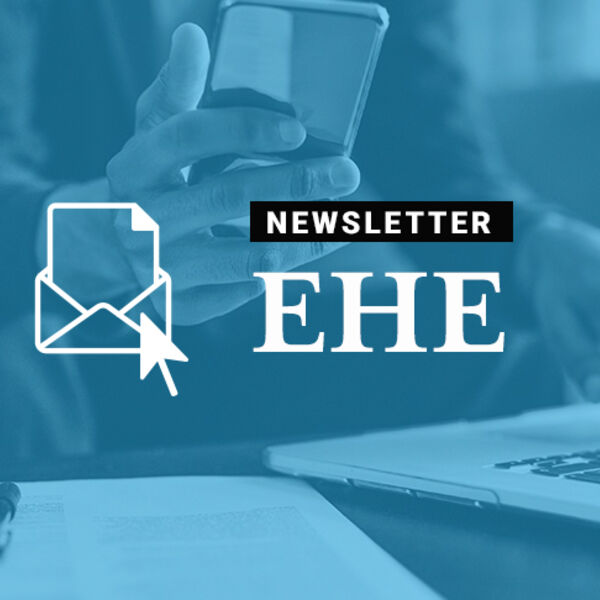 Ending the HIV Epidemic Newsletter
NASTAD, in collaboration with the National Association of County and City Health Officials (NACCHO), the Council of State and Territorial Epidemiologists (CSTE), and the National Coalition of STD Directors (NCSD), distributes a monthly newsletter to Phase 1 Ending the HIV Epidemic: A Plan for America (EHE) jurisdictions. The newsletter informs recipients of EHE-related policy updates, communications from federal partners, success stories, and other related EHE information. As the CDC PS19-1906 National Partner and HRSA-20-089 Systems Coordinator Provider recipients, NASTAD also launched an EHE website to house programmatic updates, share strategies and outcomes from Phase 1 jurisdictions, and connect health departments with the community. For questions, comments, or content contributions, please contact Mike Weir.
---
Hill Happenings
FY2024 Appropriations 
Lawmakers in both chambers are scrambling to pass a short-term funding patch to avoid a government shutdown at the start of fiscal year 2024 (FY2024) on October 1. House Republicans touted a continuing resolution (CR) that would implement 8% cuts on all non-defense funding and includes conservative border security priorities, but the package failed to secure enough votes to move forward. Additionally, Senate Democrats faced a setback when attempting to advance a three-bill spending minibus, signaling no clear path to avoid a government shutdown in either chamber.
As the funding deadline nears, many lawmakers are questioning whether the House Republican caucus can reach an agreement to fund the government. As a result, House appropriators are increasingly working across party lines to strike a bipartisan, midnight deal that could pass both chambers and avert a government shutdown.
NASTAD will continue to monitor the congressional appropriations process and advocate for the highest possible funding for HIV, hepatitis, and drug user health programs.
NASTAD Calls on Congress to Safeguard the Prevention and Public Health Fund as it Moves to Boost Funding for Community Health Centers 
On September 20, NASTAD joined a coalition of 112 organizations and called on the Senate Committee on Health, Education, Labor and Pensions (HELP) to reject language included in the Bipartisan Primary Care and Health Workforce Act that would redirect funding from the Prevention and Public Health Fund (Prevention Fund) in order to boost resources for community health centers. If passed as is, this bill would effectively cut $980 million from the Prevention Fund, supplanting one of the few mandatory funds that are dedicated to preventive services, like immunization programs, and supporting public health systems like state and local health departments. The coalition urges the Senate HELP committee to safeguard the Prevention Fund and avoid inadvertently harming public health programming as it aims to boost resources for community health centers. The Senate HELP committee advanced the bill out of committee on September 21. 
House Republicans Introduce Bipartisan Health Care Transparency Legislation 
On September 8, the Republican-led House Energy & Commerce committee introduced a bipartisan legislative package that aims to increase health care price transparency and lower health spending. The Lower Costs, More Transparency Act would require hospitals to publicize standard prices for all items and services, as well as require pharmacy benefit managers to disclose negotiated rates and ban the practice of spread pricing in Medicaid. Additionally, the legislative package would extend the Community Health Center Fund through calendar year 2025 at $4.4 billion per year and National Health Service Corps through calendar year 2025 at $350 million per year. 
---
Administration Activities
HHS Reaches Settlement Agreement Resolving HIV Discrimination Complaint 
On September 13, the US Department of Health and Human Services (HHS) and the U.S. Attorney's Office for the District of New Jersey announced that the parties reached a settlement agreement to resolve allegations that Comfort Hands Home Healthcare, LLC (Comfort Hands), a home healthcare provider, discriminated against a person with HIV in violation of the Americans with Disabilities Act (ADA), the Rehabilitation Act, and the Patient Protection and Affordable Care Act. Following an investigation, HHS OCR and the U.S. Attorney's Office found that Comfort Hands, of Marlton, New Jersey, unlawfully discriminated against a potential client by denying home health care services based on her HIV status. Under the settlement agreement, Comfort Hands will, among other things, implement a non-discrimination policy to ensure that individuals with disabilities, including those with HIV or who are perceived to have HIV, are afforded full and equal opportunities to its benefits and services. Comfort Hands will also provide mandatory non-discrimination training to its employees and pay damages to the individual who experienced this act of discrimination. 
CDC/HRSA: Virtual Community Listening Session – HHS Regions 8 & 10 
Date: Thursday, October 5 from 4 – 5.30 PM ET 
The Centers for Disease Control and Prevention (CDC) Division of HIV Prevention (DHP) and Health Resources and Services Administration's (HRSA) HIV/AIDS Bureau (HAB) are hosting joint regional virtual community listening sessions continuing with HHS Regions 8 and 10 on Thursday, October 5, from 4-5:30 PM ET. The community listening sessions will provide a venue for discussion and collaboration focused on barriers to and opportunities for improving HIV diagnosis, treatment, prevention, and outbreak response. 
CDC Mpox Resources:  
On September 8th, CDC released an MMWR, Reduced Odds of Mpox-Associated Hospitalization Among Persons Who Received JYNNEOS Vaccine — California, May 2022–May 2023 , reporting that, among persons with and without HIV infection, mpox-associated hospitalization rates were lower among those who had received ≥1 dose of JYNNEOS vaccine compared with those who were unvaccinated. Once again, data confirms that vaccines work!
This week CDC also updated Mpox Clinical Guidance and Considerations for Reducing Mpox Transmission in Congregate Living Settings.
Several other MMWR articles were published, including:   
Finally, CDC released new Max Your Vax videos in both English and Spanish, discussing the importance of getting both doses of the mpox vaccine for maximum protection.  Please amplify these and other communications resources about mpox on your digital and social media channels." 
---
Resources
Ending the HIV Epidemic Jurisdictional Directory 
NASTAD maintains an Ending the HIV Epidemic (EHE) Jurisdictional Directory. NASTAD has recently updated the EHE Jurisdictional Directory, which lists local and state points of contact for all EHE Phase 1 jurisdictional activities. This directory is used to communicate with EHE Phase 1 jurisdictions, disseminate resources, and gather information. Health department staff members are encouraged to update their jurisdiction's information using this brief form. 
University of Pennsylvania Survey: PrEP Use Across EHE Jurisdictions 
The Social Action Lab at the University of Pennsylvania is inviting health departments across the EHE jurisdictions to participate in a research study. The purpose of the study is to explore strategies to improve PrEP use across EHE jurisdictions. Through a survey link, the research team is looking to collect data on structural determinants of PrEP use and policy implementation factors in your EHE state/county. Participants will be invited to a PrEP promotion conference fully sponsored by the team at the University of Pennsylvania and to participate in research publications resulting from the project. 
If you are interested in participating, please contact Bita Fayaz Farkhad at bitaf@upenn.edu to learn more and to receive the link to the survey. We hope you will consider participating. 
Please contact Natalie Cramer or Kristina Santana with questions. 
NASTAD and RAISE Webinar Series 
The Research Alliance in Implementation Science to End HIV (RAISE) Hub aims to advance the implementation of EHE initiatives through evidence-based interventions. NASTAD is proud to collaborate with The University of Washington/Fred Hutch Center for AIDS Research on the RAISE Hub on this initiative which includes a monthly webinar series. To learn more about RAISE and view previous webinars, click here. 
CSTE/NASTAD HIV Data Best Practices Webinar Series 
CSTE, in collaboration with NASTAD, is excited to announce the continuation of the HIV Data Best Practices webinar series. This webinar series will focus on best practices and strategies for effectively using HIV data for successful programmatic outcomes in state, local, territorial, and tribal health departments. "Investigating HIV Data Trends and Utilizing Forecasting Tools" will be held on Thursday, October 19th, from 1:00 to 2:00 PM ET. Register for the webinar here.
Please reach out to Symone Richardson at srichardson@cste.org for questions regarding the webinar series. 
CAI Technical Assistance Provider-innovation network (TAP-in) 
Want to build a strong foundation for housing for people with HIV in your community? Join Cohort 2 of the TAP-in Housing as Healthcare Learning Community Today! To learn more about who should participate, expectations, and the timeline of key activities, click here. Applications will be accepted through September 30, 2023. You can view the Housing First as A Key Strategy to End the HIV Epidemic Webinar now, along with other TAP-in EHE Webinar Series here. 
Join CAI's TAP-in webinar Click to End HIV: Digital Marketing Tips & Case Studies 
Thursday, October 12 from 2:00 – 3:00 PM ET
Attendees will learn about strategies used amongst HRSA EHE partners for marketing on digital platforms to advance their programmatic objectives. Register for the Digital Marketing Webinar Here.
Join CAI's TAP-in EHE Community of Practice for EHE Managers and Coordinators 
CAI launched the TAP-in EHE Community of Practice (CoP) in June. We welcome EHE managers and coordinators to join the monthly virtual CoP meetings which are a space to connect with your peers across the 47 HRSA-funded EHE jurisdictions that are working towards ending the HIV epidemic. CAI has completed three sessions so far with four more CoP sessions scheduled from October 2023 through February 2024. Our next topic is Community Engagement and Expanding Systems of Care. If you have any questions or would like to receive a registration link for future CoP sessions, please email us at tap-in@caiglobal.org and include "Community of Practice" in the subject line.
Check out TAP-in's resources Now Available on TargetHIV 
Social Media Evaluation: Guidance for EHE Jurisdictions provides guidance and best practices on the evaluation of social media/media (SMM) campaigns.  
Long-Acting Injectables for HIV Antiretroviral Therapy: The Next Revolution in HIV Treatment is intended to help EHE jurisdictions consider what they can do to enhance the implementation of long-acting injectables (LAI) for ART. This playbook presents best-of-available resources, along with insights from early adopters. Jurisdictions can use this information to work with communities and clinics to gear up their LAI programs.  
To request TA from TAP-in to support your HRSA EHE program, please contact tap-in@caiglobal.org. 
Together TakeMeHome (TTMH) 
Given the extremely successful launch of Together TakeMeHome (TTMH), CDC has awarded additional funding to Emory to distribute an additional 150,000 free HIV self-tests between now and September 30, for a total of up to 350,000 tests in year one of the program. Together TakeMeHome (TTMH), is a national direct-to-consumer program that offers free HIV self-tests through mail delivery. Through TTMH, people in the United States, including Puerto Rico, can order up to two free HIV self-tests every 90 days. Tests are available to anyone 17 years or older, regardless of health insurance or immigration status. TTMH is supported by CDC, in partnership with Emory University, Building Healthy Online Communities (BHOC), NASTAD, Signal Group, and OraSure Technologies.  
NACCHO Webinar: Harm Reduction and Ending the HIV Epidemic: Local Approaches to Supporting People who Use Drugs 
Join NACCHO on September 28 at 2 PM EST to learn about harm reduction as an expansive, liberatory approach to serving communities impacted by HIV and hear from local jurisdictions about their programs and partnerships that integrate harm reduction across each pillar of the EHE initiative. Speakers from NACCHO, local health departments, and CBOs in EHE jurisdictions will explore how harm reduction fits into HIV programming, discuss the legal and political climate of HIV and drug use criminalization, and share actionable ideas for supporting people who use drugs through Ending the HIV Epidemic activities. 
Register via Zoom here for the upcoming webinar, "Harm Reduction and Ending the HIV Epidemic: Local Approaches to Supporting People who Use Drugs." 
For questions, please contact hiv@naccho.org.
Understanding Opioid Settlements: What you need to know 
NACCHO partnered with Community Education Group (CEG) on a 3-part webinar series on Opioid Settlements across the country and how LHDs and their community partners can, and are, leveraging funds to support evidence-based syndemic strategies to reduce harms associated with opioid use. Synthesizing what was shared and learned during these webinars and office hours, this 'Quick How-To Guide' was developed. It serves as a starting point for LHDs and their partners to understand these complex settlements and support evidence-based, harm reduction centered approaches to the spending of settlement dollars. A downloadable PDF, as well as recordings of all webinars and office hours from the series, are available online. 
Links to the webinars and office hours can be found here: Opioid Settlements Webinar Resources and A Quick "How-To" Guide for Understanding Opioid Settlements State-to-State - NACCHO 
NACCHO Funding Opportunity to Evaluate Smoking Supplies Distribution 
NACCHO has released a new funding opportunity to support the evaluation of smoking supplies distribution as a harm reduction strategy. Through this funding opportunity, NACCHO will provide up to $38,000 to approximately four syringe services programs (SSPs) to evaluate the distribution of smoking supplies as a harm reduction strategy. Applicants are encouraged to explore topics such as how distributing smoking supplies has affected program reach and engagement or injection drug use and health outcomes among participants. A secondary goal of this project is to identify promising models and practices related to the distribution of smoking supplies. Methods can include analyzing existing program data or collecting and analyzing new data (e.g., through surveys or focus groups with program participants).
Applications must be submitted via email by Friday, October 13th at 11:59 PM PT. For additional information, access the Request for Applications (RFA) here. NACCHO will host an optional, informational webinar for potential applicants on Wednesday, September 27th from 2 – 3 PM ET, to review the RFA and respond to questions. Interested participants can register here.
CSTE LEAD: Leading Epidemiologists, Advancing Data: Applications due October 30th 
CSTE is pleased to support another cohort of our leadership training program for mid-career epidemiologists: CSTE LEAD: Leading Epidemiologists, Advancing Data. Submit an application by October 30, 2023. CSTE LEAD is a 12-month competency-based, on-the-job leadership training program. Participants should expect to spend up to 6 hours each month on training activities in addition to time spent on their projects. Eligible applicants must have a minimum of five (5) or more years of public health experience and intend to stay at their agency for the program duration. Applicants must demonstrate leadership potential and be nominated by their supervisor, State Epidemiologist or Health Official with identified, dedicated and protected time for program participation.
CSTE will hold an informational webinar on the program for interested participants on Tuesday, September 26th at 1 pm ET. For more information, please visit https://www.cste.org/page/lead. For questions, email Sarah Auer at WFResources@cste.org.
CSTE: Data Science Team Training Program (DSTT) Applications Open through October 6th 
Applications for CSTE's Data Science Team Training Program (DSTT) are open now through October 6, 2023. DSTT is a team-based, on-the job training program to promote data science upskilling. Learners in this year-long program work collaboratively on a project that addresses a current agency need related to DMI. Previous teams have produced dashboards, automated reports, and other things such as a health atlas. This upcoming fourth cohort of DSTT is anticipated to have 40 teams accepted. Participating teams are matched with an SME coach, receive Coursera licenses with a curated data science course library, receive $12,000 training stipend, and benefit from the DSTT community of practice on CSTE Connect.
Learn more or access the application link at: https://www.cste.org/page/dstt-webpage. Please contact Kacy Chrestman at dstt@cste.org with questions.
NCSD Release: First Known Survey of the Bicillin Shortages Impact on Clinics 
NCSD conducted the first known survey on sexual health clinics' experience of the worsening Bicillin L-A shortage. The survey of more than 100 sexual health clinics is the first attempt to gather information on the scope of the shortage and demonstrates the urgent need for federal leadership to help clinics and other healthcare providers navigate the shortage. The survey results can be found here. 
National Network of Disease Intervention Training Centers Skill-Building Trainings 
The National Network of Disease Intervention Training Centers (NNDITC) are offering free interactive, skill-building trainings for the disease intervention community. NNDITC will now be offering courses on Motivational Interviewing and Demystifying Sexual Orientation and Gender Identity starting this fall!
Register for upcoming courses at www.nnditc.org and follow along on LinkedIn. 
2023 RWHAP Clinical Conference 
December 3 - 5, 2023 | Portland, Oregon 
Registration for the 2023 RWHAP Clinical Conference is now open. This conference provides state-of-the-art research, care, and treatment updates for experienced clinical decision makers and those integral to medical care provision housed under the Ryan White HIV/AIDS Program (RWHAP) funded sites. Details on covered topics, venue descriptions, information about continuing education credits, and updates on registration and travel will be available on the IAS-USA website and the AETC National Coordinating Resource Center (NCRC) website. 
HIV Cluster Detection and Response Learning Collaborative: Apply Now 
CAI's Technical Assistance Provider – innovation network (TAP-in), together with the New York State AIDS Institute's Center for Quality Improvement and Innovation (CQII), is launching an HIV Cluster Detection and Response Learning Collaborative. This Collaborative aims to improve HIV cluster detection and response efforts to reduce the number of new HIV diagnoses and better link people newly diagnosed with HIV to care. Join other EHE jurisdictions funded by HRSA to participate in a 15-month learning collaborative that will build community partnerships, share lessons learned from other jurisdictions, discover the latest evidence-based practices, and provide strategies for updating HIV cluster and detection plans. For more information and to apply. 
CSTE Infectious Disease Peer-to-Peer TA Consultancy Form - HIV 
The CSTE Infectious Disease Program is pleased to offer coordination of peer-to-peer technical assistance. CSTE's HIV peer-to-peer technical assistance will be conducted virtually at this time. To give or receive peer-to-peer technical assistance, please complete the CSTE Infectious Disease Peer-to-Peer TA Consultancy Form. If you have any questions regarding HIV peer-to-peer technical assistance, please reach out to Symone Richardson at srichardson@cste.org. If you have any questions about completing the consultancy form, please reach out to Akila Simmons at asimmons@cste.org. 
EHE Community of Practice (CoP) on NASTAD's Online Technical Assistance Platform (OnTAP) 
NASTAD and NACCHO manage a virtual Community of Practice (CoP) to support peer-to-peer learning and mentorship for EHE jurisdictions. The EHE CoP is housed on NASTAD's online technical assistance platform (OnTAP) for those leading their jurisdictions' EHE efforts at local and state health departments to share resources and news, discuss challenges and successes, access notes from monthly EHE Office Hours calls, and request technical assistance (TA). If you need access to OnTAP, please contact Krupa Mehta. 
Jurisdictional Map of Phase 1 EHE Final Plans    
NASTAD released a resource that provides access to Phase 1 EHE websites and plans. Please email Krupa Mehta additional Phase 1 EHE plans for inclusion in this resource, as well as any changes to existing plans. 
---
News Bulletin
Narcan nasal spray for overdoses will be available over the counter at three pharmacies 
"Three pharmacy store chains plan to make the opioid overdose reversal drug Narcan available nationwide without a prescription starting in early September. Narcan, the nasal spray brand of the lifesaving drug naloxone, will sell at Walgreens stores for $44.99, the company announced Wednesday. It will be available at select stores and online as soon as Sept. 5, with nationwide availability across nearly 9,000 stores on Sept. 7, the company said. CVS Pharmacy and Rite Aid will also begin selling Narcan over-the-counter for $44.99 in early September, spokespeople for the companies told USA TODAY. The medication will be available online and in stores at both chains." - USA Today 
Sanders says he will hold nomination hearing for NIH nominee in October 
"Sen. Bernie Sanders (I-Vt.) says he plans to hold a confirmation hearing in October for Monica Bertagnolli, the Biden administration's nominee to lead the National Institutes of Health (NIH). The announcement Friday ends a months-long standoff with the administration over drug pricing." - The Hill 
No deal in sight for global AIDS program as deadline looms 
"Congress is almost certain to blow past a Sept. 30 deadline to re-up the law governing the United States' global HIV/AIDS relief work as the widely praised program becomes mired in the fight over abortion. Money for the program would continue so long as Congress keeps the government funded — an increasingly uncertain prospect as members with competing demands begin returning this week. But lawmakers in both parties see no clear path for reviving the law by the end of the year. While the program would limp on, the impasse threatens to turn an initiative credited with saving 25 million lives into an annual political battle, making it far more difficult for groups fighting HIV and AIDS to hire staff or launch long-term projects." - Politico