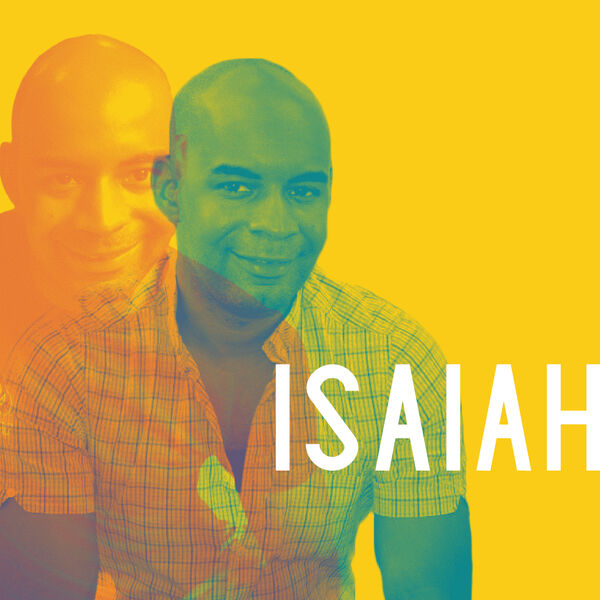 A Decade at NASTAD: Isaiah Webster's Experience as a NASTAD Staff Member
This interview is part of NASTAD's celebration of its history during this year's Chair's Challenge, 30 Years of Leading Change. 
Isaiah Webster has been a dedicated and passionate NASTAD staff member since 2012. Isaiah was born and raised in rural Louisiana and has played an essential role in NASTAD's work in the southern United States (the South). As the director of Capacity Building Assistance, he oversees a CDC-funded technical assistance cooperative agreement that provides capacity building assistance to health departments and community-based organizations (CBOs) in the South. He is also a co-host of Southern Steep, a public health and social justice podcast that centers the voices of community leaders in the South. His role at NASTAD also extends to being a co-facilitator of NASTAD's Minority Leadership Program (MLP), which is designed to build leadership among minority staff at health departments.
Prior to NASTAD, Isaiah worked for many years in HIV prevention program management and training at the community level. His first job in the HIV field was as a street outreach worker in rural Louisiana in 2000. He handed out condoms, conducted HIV testing, and facilitated group-level HIV prevention interventions. Two years prior to this first job in HIV, a mentor recruited him to join a local HIV Prevention Planning Group, which is where his affinity for public health and HIV work began. Isaiah recently shared with NASTAD about his experiences as a NASTAD staff member and his work in the HIV field.
As someone who has been a NASTAD staff member for almost a decade, how have you seen NASTAD evolve during your time here, and where do you think the organization is headed?
Over the last decade, NASTAD has become more focused on addressing antiracism, privilege, and health disparities. Just as the organization led on gay men and HIV stigma, it is now leading its public health peers in addressing how best to ensure that our work makes sense during an ever-changing political and social landscape. I believe the organization is on a trajectory of further growth and expansion. The strategic plan builds nicely on our previous work, while explicitly articulating how we intend to achieve the mission moving forward.
What else do you hope to achieve in your role at NASTAD?
NASTAD's prevention team is currently focused on building deeper relationships with southern CBOs, so that they are more familiar with key staff and how NASTAD provides technical assistance. We are hoping to establish a "first name" familiarity with HIV prevention leaders at these organizations. To this end, we have developed platforms to engage directly with them, like the CBO Hub and the Southern Steep podcast.
Based on your experience, what do you think can be done to expand prevention and treatment program focus on services and anti-stigma efforts in response to the HIV epidemic in gay men?
We should reevaluate how we approach HIV prevention. In the same way that condoms are available for free, PrEP should be readily available at no cost. Too many people are still unaware of or unable to get PrEP at no cost. This is a vital HIV prevention tool that demands more attention, especially from non-pharma entities. The ongoing COVID-19 pandemic is an opportunity to remind everyone that we have already lived through quite a bit of stigma and misinformation related to an infectious disease. We should consider what lessons we have learned that can address all of the intersecting syndemics.
National Gay Men's HIV/AIDS Awareness Day was September 27, and in previous years, NASTAD has made it a point to observe it in various ways. What do you think is one of the most important aspects to keep in mind when recognizing this national observance?
Candidly, I don't care for "awareness days." In my view, every day is HIV awareness day because every day people have the potential to find out they are living with HIV, or to begin a PrEP regimen, or to galvanize their community to address its public health needs. This is important work that has no end – especially for the Black, queer communities that include me. I think the most important aspect to keep in mind is that September 28 is equally as important to the wellness and affirmation of queer men, and it commands the same focus, attention, and purpose as Sept. 27.
Discuss 2 of your favorite NASTAD memories.
In 2014, my team released Addressing Stigma: A Blueprint for Improving HIV/STD Prevention and Care Outcomes for Black & Latino Gay Men. This toolkit became a landmark resource, which was downloaded more than 20,000 times. As the lead staff on the development of this product, it was gratifying to see it so well-received, and to see how our anti-stigma work has grown since that time. In retrospect, it stands out as a favorite moment because of the impact it has had on health departments and CBOs.
In 2017, I was able to complete NASTAD's Minority Leadership Program (MLP) as a participant, as part of a broader plan to train me to be able to be an MLP facilitator. It was a very rewarding and enlightening experience – and I was surprised at how much I learned and how helpful my fellow cohort participants were (and are) to my leadership journey. As a result, I've become a much better leader, supervisor and MLP facilitator.