Image
Podcast - Southern Steep: Brewing Stronger Community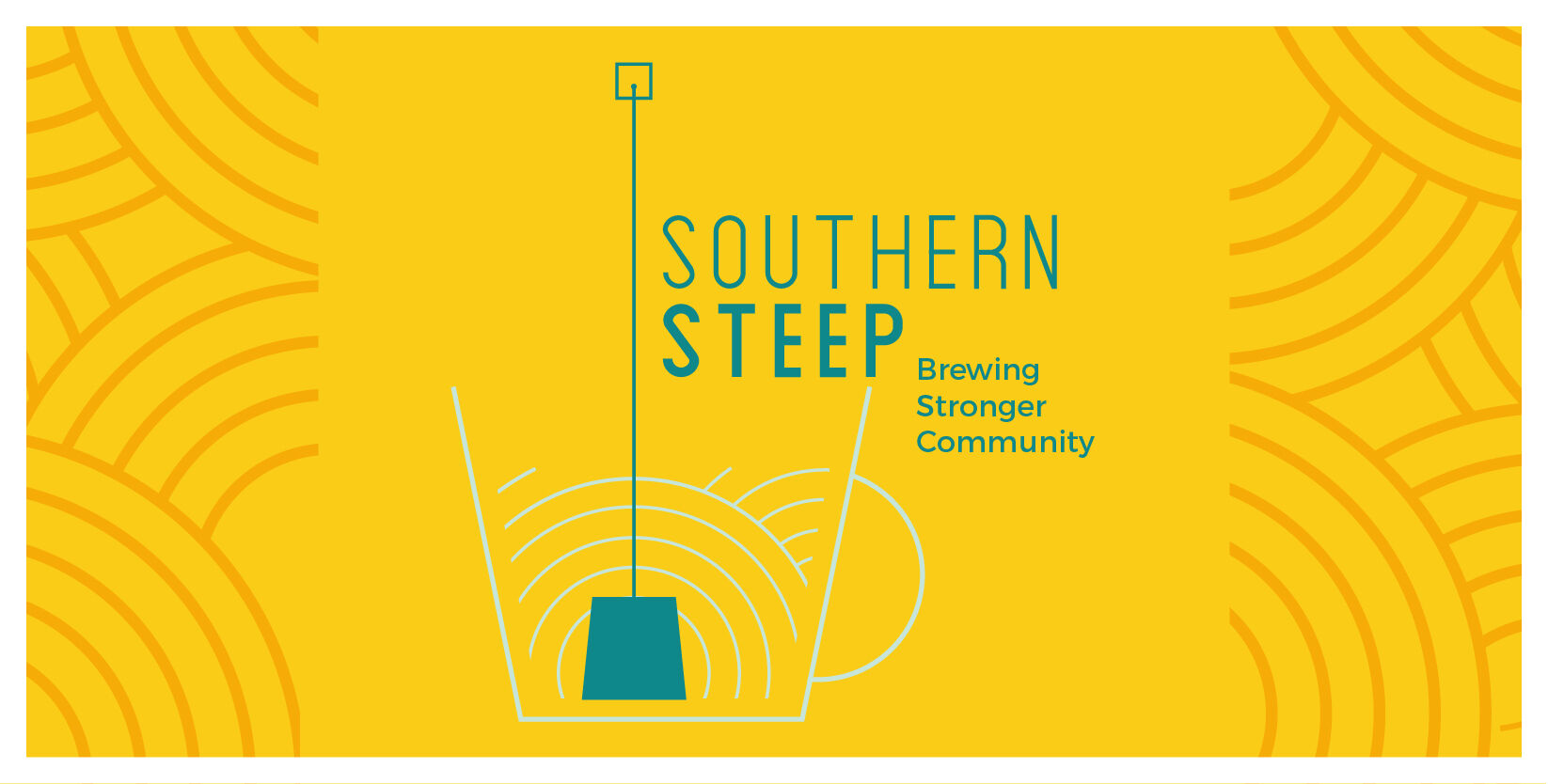 Southern Steep: Brewing Stronger Community
Southern Steep is a public health and social justice podcast that centers the voices of community leaders in the southern United States. Conversations highlight innovative approaches to unapologetic leadership, meaningful partnerships and thriving communities.
Recently Released
Stop the Silos
Nicole and Jacobi finally co-host together! In this episode, the dynamic duo speaks with Samantha Daley, Development Coordinator for BYP100, a member-based organization of Black youth activists creating justice and freedom for all Black people. Samantha shares her passion for movement organizing, her love for reproductive justice, and her work with ARC Southeast-- raising funds for more equitable abortion access. The group discusses the importance of meaningful youth engagement and why we need to stop the silos in reproductive justice work.
This episode's Southern Charm highlights SisterLove, Inc., located in both Atlanta, GA, and South Africa.
To learn more about the work of BYP100, visit https://www.byp100.org/. To learn more about ARC Southeast, visit https://arc-southeast.org/.  
To learn more about the work of SisterLove, visit www.sisterlove.org.
Season 2 Episodes
We're Back The Southern Steep team is back for Season 2, and the hosts have a lot in store for you! In this episode, we welcome our new hosts to the pod, share what to expect this season, and discuss the South's resiliency. We hope you enjoy this new season. To learn more about the House of Tulip, their work, and how to support them, visit: https://houseoftulip.org/.
The Spirit of Acadiana After decades of working in the HIV/AIDS field, Claude Martin, chief executive officer of Acadiana Cares in Lafayette, Louisiana, reflects on the evolution of the continuum of care. Martin recalls how he initially began this work – when hotlines were routed to homes, and car trunks constituted offices. He talks about how rural communities like his are responding to COVID-19 and still struggling with stigma and homophobia. Acadiana Cares has a longstanding housing program for people living with HIV; Martin shares lessons learned from setting up that successful initiative. "Acadiana" is the official name given to the French Louisiana region that has historically contained much of the state's Francophone population; it encompasses 22 parishes and covers more than 14,000 square miles. Acadiana Cares is one of several HIV community-based organizations operating throughout the region. To learn more about Acadiana Cares visit, https://www.acadianacares.org/.
We Bought the Block In this episode, Justine and Nicole learn more about Kayla Gore, Co-Founder/Director of Programs at My Sistah's House, and her journey from a local Memphis Trans-led nonprofit leader to purchasing land trusts to facilitate homeownership for Black Trans Women experiencing homelessness in Memphis, Tennessee, The Tiny House Project. To learn more about  My Sistah's House, please visit https://mshmemphis.org/. To learn more about A Vision 4 Hope, please visit https://www.avision4hope.org/.
Being Called to the Tent In this episode, co-hosts Nicole and Isaiah speak with NASTAD's very own, Lillie Armstrong, and Rev. Michelle Mathis on harm reduction in North Carolina. Michelle talks about how she was spiritually called to the tent leading her to quit her full-time job, establish Olive Branch Ministry, and focus on harm reduction work that "extend hope and extend life through nonjudgmental interactions" throughout ten counties in North Carolina. This episode's "Southern Charm" segment highlights North Carolina AIDS Action Network. This nonprofit organization leverages outreach and public education, policy advocacy, and community building to improve the lives of people living with HIV and affected communities in North Carolina. To learn more about Olive Branch Ministry, visit www.olivebranchministry.org. Feel free to connect with them on Facebook and other social media platforms. To learn more about North Carolina AIDS Action Network, visit www.ncaan.org.
A Seat at the Table In this episode, Jacobi, along with co-host Bianca Ward, speaks with Human Rights Campaign's Tori Cooper on the personal experiences that have influenced her professional mission. Tori discusses the past, the present, and the future, and her work in health equity, advocacy within the Presidental Advisory Council on HIV and AIDS (PACHA) and HRC, trans-centralized services and justice, and her hopes for the South. The conversation explores why and how her voice of reason dictates the shift towards much-needed dialogue supporting the rights of Black transgender women and their needs. Her seat at the table extends her voice and influence within and throughout countless spaces nationally, and she explores the intentionality behind that influence. This episode's "Southern Charm" segment highlights Abounding Prosperity, Inc. This nonprofit organization was founded in November 2005 in response to social and health disparities devastating Black men and their families in Dallas County. To connect and/or learn more about Tori Cooper and Human Rights Campaign, please visit www.hrc.org. To learn more about PACHA, please visit About PACHA | HIV.gov. To learn more about Abounding Prosperity, visit http://www.aboundingprosperity.org/. Feel free to connect with them on Facebook and other social media platforms.
Advocacy Within Our DNA In this episode, Bianca and Justine give well-deserved flowers and appreciation to Ms. Gina Brown, Director of Strategic Partnerships and Community Engagement, at Southern AIDS Coalition. As the daughter of a Black Panther, she was born into advocacy. Gina speaks candidly about how she's opening the doors for other women living with HIV, keys to successful community engagement, and offers authentic self-care and burnout prevention tips. This episode's Southern Charm highlights the work of AcadianaCares, located in Lafayette, LA. To learn more about the work of SAC, visit www.southernaidscoalition.org. To learn more about AcadianaCares, visit www.acadianacares.org.
Curating the Future In this special episode, Season One's host, Torrian, attends the National African American MSM Leadership Conference on Health Disparities and Social Justice hosted by NAESM, Incorporated in Los Angeles, California. During this episode, Torrian speaks to Malcolm Reid of the Silver Lining Project—a program birthed out of THRIVE SS— and Dr. Alvan Quamina, Executive Director of NAESM, Incorporated. These conversations center the work of each organization in Atlanta, GA, and delves into the triumphs, the challenges, the twists, and the turns of organizing an in-person conference during a pandemic. Most importantly, however, this episode highlights the resiliency of Black-led organizations doing the vital community work in the South. To learn more about NAESM, Incorporated, please go to www.naesminc.org. To learn more about the Silverlining Project or THRIVE SS, please visit www.thrivess.org/.
A Retrospective on NASTAD's Community Ties In commemoration of NASTAD's 30th anniversary, Deputy Executive Director Natalie Cramer joins podcast co-hosts Nicole and Isaiah to discuss the organization's long-running ties to community and the grassroots. As NASTAD's longest-tenured staffer, Natalie recounts how the organization has evolved over time and how it has refined its technical assistance approach. NASTAD's latest efforts to address social justice and antiracism are discussed, and Isaiah recalls how this work is actually a continuation of the organization's willingness to tackle difficult challenges. To learn more about NASTAD, Incorporated, please go to www.nastad.org. 
Passion in the Panhandle In this episode, co-hosts Nicole and Vrushabh speak with Jermaine Daniels and Derrick Robinson from BASIC NWFL. Located in the Florida Panhandle, Jermaine and Derrick discuss the charms and challenges of being in a rural setting, including transportation barriers and the telehealth opportunities brought by the pandemic. This episode's Southern Charm highlights OASIS Florida, another organization in the Florida Panhandle. To learn more about the work of BASIC NWFL, visit https://basicnwfl.com/.  To learn more about OASIS Florida, visit https://www.oasisflorida.org/.
From Law to Leadership In this episode, co-hosts Bianca and Isaiah speak with Dafina Ward, JD, Executive Director of Southern AIDS Coalition (SAC), to discuss her leadership journey as a Black woman in the South, the care and support she has offered her staff throughout the pandemic, and the role and impact that SAC plays in the South as a convener of critical conversations. Dafina shares her great pride in the formation of Southern HIV/AIDS Awareness Day(SHAAD) and SAC's commitment to supporting and funding emerging organizations in the South doing extraordinary work. This episode's Southern Charm highlights Palmetto AIDS Life Support Services, located in Columbia, South Carolina. To learn more about the work of the Southern AIDS Coalition, visit www.southernaidscoalition.org. To learn more about the work of PALSS, visit www.palss.org.
Lifeline In this episode, co-hosts Bianca and Nicole have a heartfelt and powerful conversation with Alex Bradley, Outreach and Community Education Manager at Honoring Individual Power and Strength (HIPS). Alex shares the wealth of services and support that HIPS have been providing to the community for decades and the essential work of faithful volunteers. They discuss the beauty and the delightful chaos of "The Van" and how it has been a lifeline to everyone that has come in contact with it, clients and staff alike. This episode is dedicated in loving memory to Maurice "Moe" Abbey Bey (12/6/1957 - 04/05/2021). This episode's Southern Charm highlights Gender Benders, located in Piedmont, South Carolina. To learn more about the work of HIPS, visit www.hips.org. To learn more about Gender Benders, visit www.genderbenders.org.
Season 1 Episodes
The Inaugural Brew On this inaugural episode of Southern Steep, podcast hosts Bianca and Isaiah talk with Ashley Tarrant of Medical Advocacy and Outreach (MAO) on her work as Chief Operating Officer and how she discovered her "calling" as a doula in the Montgomery, AL community.
CommuniTEA Investment On this episode of Southern Steep, podcast hosts Nicole and Torrian talk with Daniel J. Downer, Founder and Executive Director of the Bros in Convo Initiative, on being a Black queer man leading a community-based organization in the South, the importance of investing in the community, and how the Bros in Convo Initiative is intentionally investing in the community of Central Florida.
The Pride of Alabama Veteran; public health advocate; public servant. Neil Rafferty, director of Birmingham Comprehensive High Impact Prevention (B-CHIP) for Birmingham AIDS Outreach, wears many hats. Neil talks to hosts Nicole and Isaiah about why he continues to devote his public service efforts to Alabama, and what led to his decision to seek (and win!) a seat in the Alabama House of Representatives. The hosts even had some suggestions for Neil on potential categories for his next ball walk.
Steeped in Manifestation Richard Hutchinson, Co-founder and Executive Director of He Is Valuable Incorporated, joins Bianca and Torrian to discuss how He Is Valuable's many programs address the ever-present challenges in the South, the concept of "radical visibility" to empower Black gay men, and the power of declarations when manifesting the world around you.
Meet The Co-Hosts For the very first time, all four co-hosts: Bianca (Capricorn/Leo), Nicole (Scorpio/Aquarius), Torrian (Virgo/Virgo), and Isaiah (Aries/Scorpio), join the same podcast to discuss how it all came together and why. The quartet discusses their hosting styles, their Southern charms, and the many NASTAD resources available to community-based organizations.
Joining Hands with The Commission Co-hosts Isaiah and Nicole sit down with co-collaborators in the South, the Latino Commission on AIDS, to discuss two of their programs: Hands United and Latinos in the South. The most guests on the podcast yet, conversations center on language justice, collaborations in the South, capacity building, and their respective journeys in the work.
Mobilizing Communities, Bridging Gaps Activist. Advocate. Virgo. Executive Director, Mobilizing Our Brothers Initiative, Incorporated. DaShawn Usher joins Torrian and Isaiah to give insight into his journey working with Black and Latinx LGBTQ communities, how MOBI came to be, and the innovative MOBI approach to mobilizing communities of color and bridging gaps to improve the health outcomes for Black and Latinx LGBTQ communities.
Speaking Truth to Power In a much-needed, refreshing conversation, co-hosts Bianca and Nicole spend time with social justice warrior, Rose Hornedo. Rose speaks truth to power on mental health, harm reduction, advocacy, and the many incredible programs Metro Inclusive Health has to offer.
Driven By Mercy Activist. Educator. Entrepreneur. Khadijah Abdullah, founder of Reaching All HIV+ Muslims in America (RAHMA) and the National Faith HIV/AIDS Awareness Day, shares how her belief in mercy and compassion has been the driving force behind her work and advocacy. Khadijah talks to hosts Bianca and Isaiah about how she has been using her voice to uplift the community during the pandemic while balancing herself and her family's needs.  
Justine for Mayor! A powerful woman with a vision, while wearing many hats, Justine Ingram is making an impact in the South. Justine joins hosts Torrian and Nicole for a conversation on housing, the importance of investing in Transgender & Gender Non-Conforming (TGNC) communities, future plans, and her recent big news! 
Keeping the Faith with MBK In a wide-ranging conversation, Mauda Monger of My Brother's Keeper, Inc. joins Nicole and Isaiah to discuss lessons learned from providing technical assistance in the South, and the importance of community voices in advocating for the COVID-19 vaccine. The episode also discusses why "hard to reach populations" is a turn of phrase overdue for retirement, and why Black and Brown communities still need nuanced information about PrEP services.
Born For This Director of Data and Analytics at Mamatoto Village, Erin Snowden, shares her authentic and powerful journey in maternal health and the definition of "heart work." Erin speaks passionately with hosts Bianca and Nicole about the impact of perinatal community birth workers on the lives of Black women and children and the power of data to tell true stories of what is happening in the Black community.
Empowered Women, Empower Women Dedra Spears-Johnson and Shawnte' Spriggs of Heart to Hand, Inc are fierce, phenomenal women with a vision for Maryland (yes, Maryland is in the South). The synergistic duo joins hosts Bianca and Nicole for a conversation on transformational leadership, the value of advocacy, and their beginnings in the HIV movement.
A Look Back In the finale of season 1, Bianca, Isaiah, Nicole, and Torrian share their favorite moments from the first 13 episodes. Bianca recalls Erin Snowden's steely determination from Episode 12. Isaiah revealed how his blooper during Episode 7 led to his favorite moment of the season. Nicole was moved by Justine Ingram's devotion to community service from Episode 10. And Torrian discussed why his favorite moment, from Episode 5, involved all the co-hosts.
Bianca Ward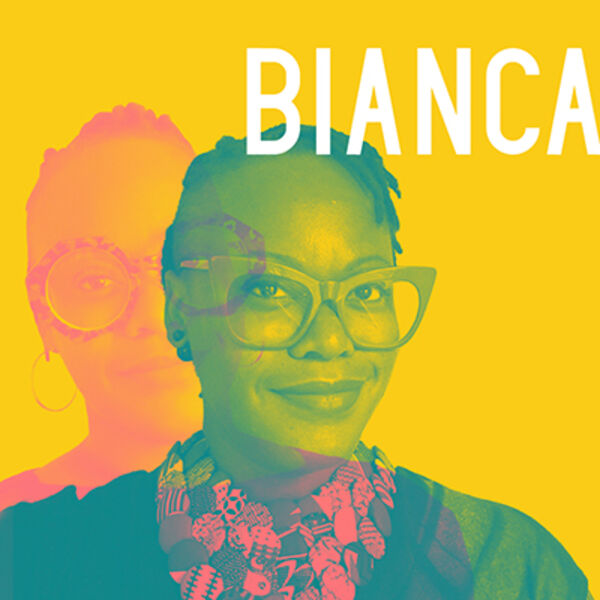 Although a Midwest girl at heart, Bianca Ward has spent the past 18 years living, working, and growing in the DC area. The South represents community, pride, and resilience, all of which fuels Bianca's purpose and passion to serve. But more importantly, she now has a great appreciation for grits, which should always be savory and NEVER sweet.
Isaiah Webster III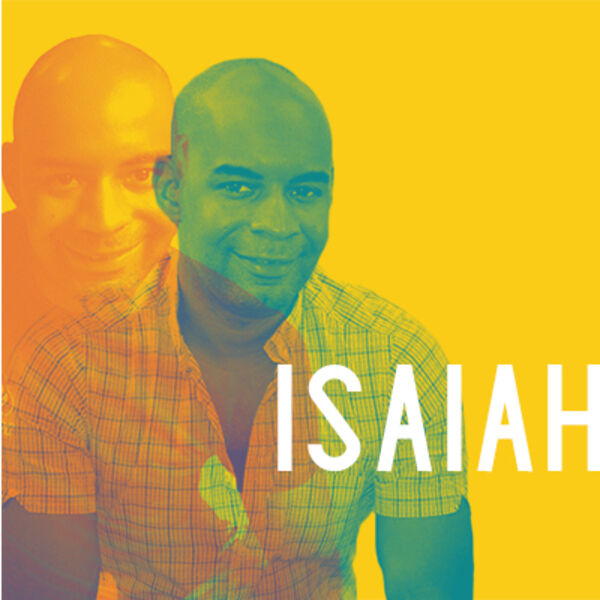 Born and raised in rural Louisiana, Isaiah Webster III considers its people to be the most compelling aspect of the South. While the food, the music, and the weather offers comfort, the uniqueness of southern characters is what draws Isaiah back home and informs his perspectives on the podcast.  
Jacobi Hunter-Wright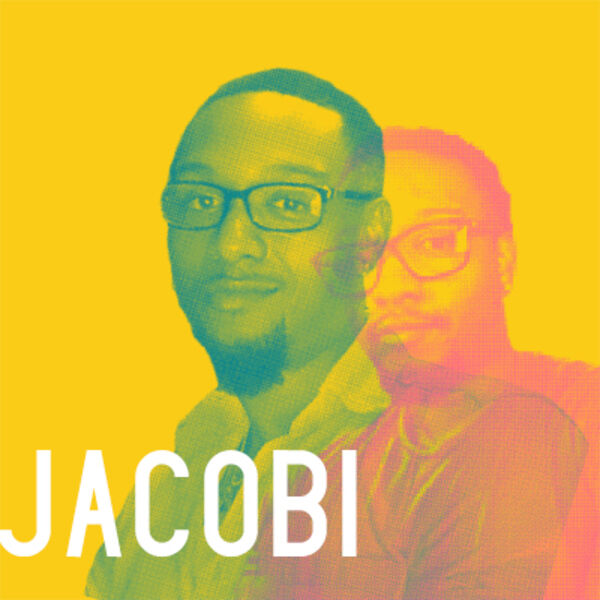 A true Texas man at heart, Jacobi Hunter-Wright attributes his southern charm and perspective to his unique lived experiences within one of the "melting pots" of the South. Living in the state where slavery truly ended further informed and fueled Jacobi's passion for serving as he recognized and garnished an appreciation for southern culture, resilience, pride, and diversity. His social and health justice advocacy coupled with his infamous Texas fried chicken and homemade sweet tea, the house-wine of the South, is what he believes to be his billet-doux to the South.
Nicole Elinoff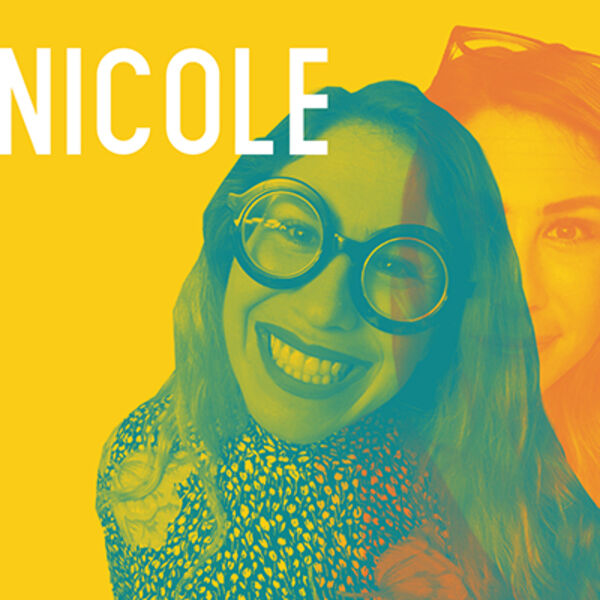 A 100 percent Florida girl, Nicole Elinoff loves the kitschy, unique charm the South has to offer (yes, including Florida man).  The love for community and the resilient nature of the South strengthens her desire to serve and brings her great joy. Just as much joy as collared greens, biscuits, and grits give her stomach.   
Rodderick Sheppard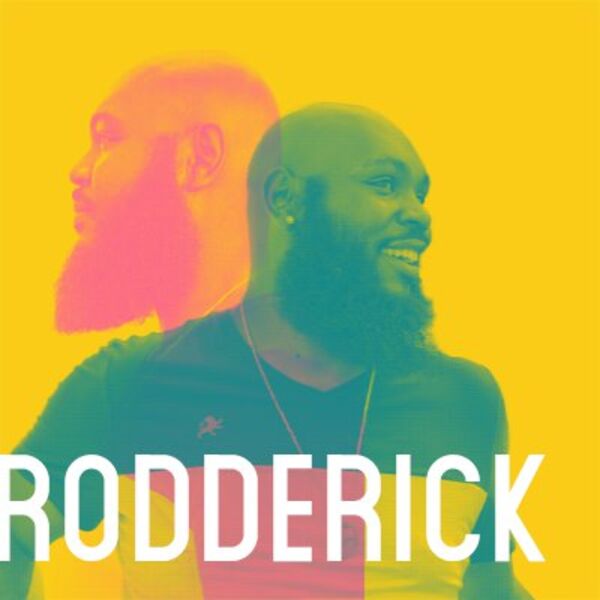 Born and raised in Washington, DC, Rodderick Sheppard acknowledges and honors his southern roots. Rodderick is proud to be grounded in a place with rich culture and history that ignites his passion for empowering and serving his community. The south has a beautiful garden of vibrant people who are strong, compassionate, and dynamic. He also has the clearance to make potato salad at any family function.