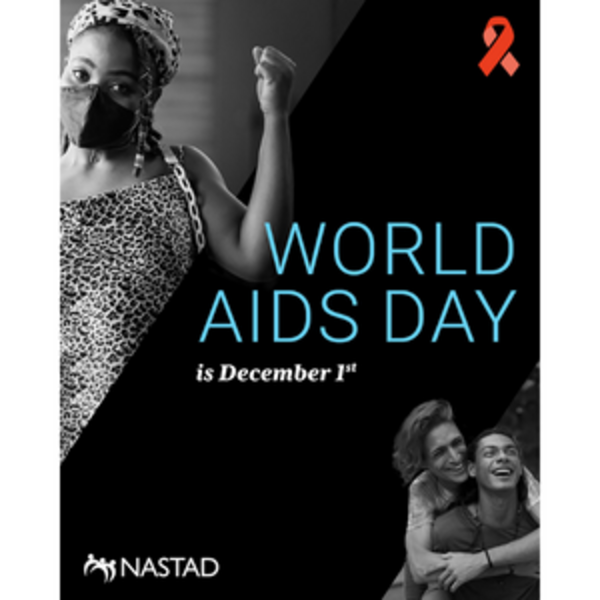 World AIDS Day 2022: Putting Ourselves to the Test: Achieving Equity to End HIV
This year, HIV.gov's theme for World AIDS Day is "Putting Ourselves to the Test: Achieving Equity to End HIV." This theme encourages people to reflect on the disparities and inequities that still exist since we first observed World AIDS Day in 1988.
Globally, 40 million lives have been lost to AIDS. Every year, there are 1.5 million new HIV transmissions. While we have made progress in our work to end the HIV epidemic, there are still dangerous inequities that are holding us back:
Women and girls make up more than half of the 37.7 million people living with HIV.

Marginalized communities, like the LGBTQ and BIPOC communities and people who inject drugs, still face stigma, discrimination, and even violence, all barriers to accessing prevention, care and treatment services.

Children living with HIV are half as likely to have access to treatment than adults.

We do not have equitable funding for all HIV prevention modalities in the U.S. or abroad, such as oral and injectable PrEP, or outside of the U.S. the daprivine vaginal ring.

We are not equitably engaging and empowering every community to lead  the response to ending the HIV epidemic, particularly LGBTQ and BIPOC communities.

We do not have equitable resources for public health workforce engagement and resources for the public health infrastructure.

Finally, we lack equitable policies to fight stigma, homophobia, and transphobia.
World AIDS Day serves as an annual reminder of the progress we've made, and how much more there is to be done to end the HIV/AIDS epidemic globally. I am glad that this year's theme places a focus on equity and encourages us to really think about how we can engage and empower every community equitably in the work to end the HIV/AIDS epidemic once and for all.