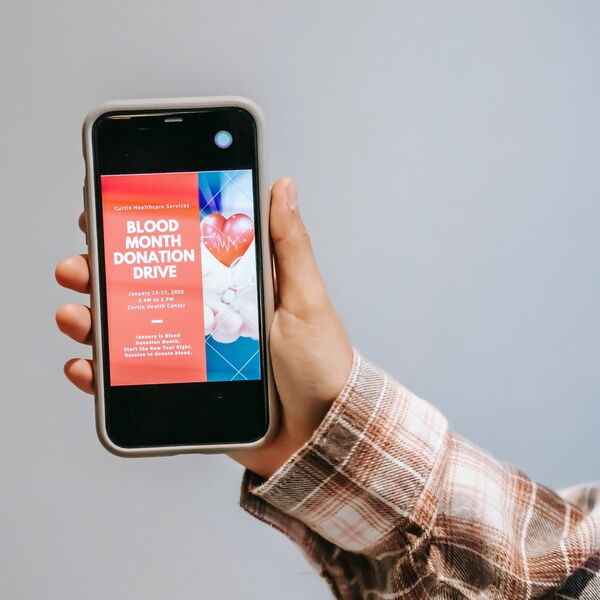 Science vs. Stigma: U.S. Food & Drug Administration Blood Donation Policy during COVID-19
According to the World Health Organization (WHO), COVID-19 is an infectious disease caused by a newly discovered coronavirus that surfaced in Wuhan, China in December 2019. Since December 2019, COVID-19 has spread across the globe, leading the WHO to declare a global pandemic that currently includes over 2.4 million confirmed cases worldwide.
As a result of the pandemic, the number of blood donations has been dramatically reduced due to the implementation of social distancing and the cancellation of blood drives. Last month, 2,700 blood drives, where the American Red Cross collects more than 80% of its blood donations, were cancelled due to the pandemic. Worse, the American Association of Blood Banks (AABB) predicts 355,000 fewer blood donations will occur this year.
In response to the shortage of blood supply, the U.S. Food and Drug Administration (FDA) announced changes to its eligibility criteria for blood donation for gay, bisexual, and other men who have sex with men (GBM), sex workers, and people who inject drugs. For GBM, the new three month deferral replaces the previous one-year deferral on any GBM who have been sexually active in the last year. While the new three-month deferral is a positive step forward from previously discriminatory and stigmatizing policies that targeted GBM, it is imperative that donation policies are based on science, and the individual health of a person. Congressional and public health leaders, including NASTAD, have urged the FDA to fully repeal the deferral period and allow any healthy person to donate, irrespective of their sexual behavior. During this pandemic, it is vital that every healthy individual considers donating blood, and stigmatizing donor policies towards GBM are permanently removed.
In the decades since the FDA implemented the GBM blood donation ban, vast improvements have been made in technology that can test for blood-borne diseases that could be transmitted by blood transfusion. Due to these advancements, time-based deferral periods and questions based on sexual activity are not based on scientific evidence and perpetuate stereotypes of GBM that hinder them from donating healthy and viable blood. In addition, HIV prevention tools, such as Pre-exposure prophylaxis (PrEP), have increased in uptake among GBM. PrEP is a biomedical intervention for HIV-negative individuals to prevent HIV acquisition by taking a pill every day. Studies have shown that PrEP reduces the risk HIV transmission from sex by about 99% when taken daily. The current policy would not allow a donation from a GBM PrEP user if they had not abstained from sex over the previous three months, potentially missing a vital blood donor.
It is imperative that the FDA focuses on science and not stigma when determining blood donation guidelines. Every healthy individual, including GBM, should have the right to donate their healthy and viable blood. The time is now to move away from discriminatory policies against GBM.
While the new deferral guidance is already being implemented, the FDA is currently accepting public comments. Comments may be submitted at any time for FDA consideration.
NASTAD continues to closely monitor the rapidly evolving public health responses to contain and mitigate COVID-19 in the U.S. To learn more about updates and resources of COVID-19, visit: https://www.nastad.org/resource/covid-19-updates-and-resources or email: COVID19@nastad.org.