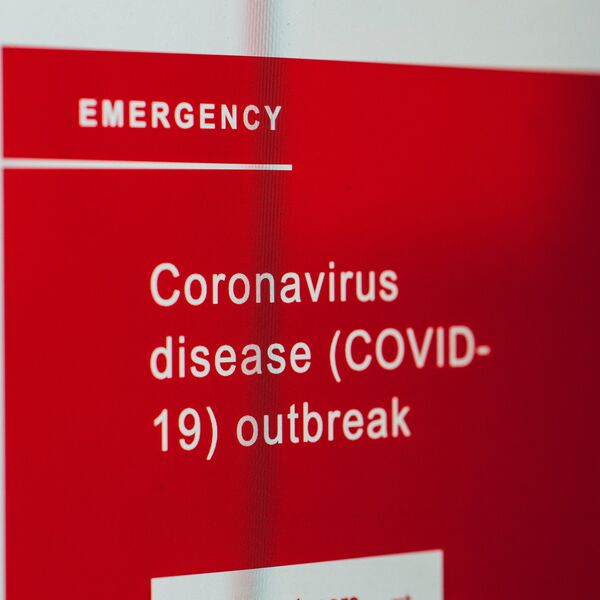 Recommendations for Health Departments to Address Health Inequities during the COVID-19 Pandemic
This post is co-authored by Alex Perez, Manager, Health Equity; Milanes Morejon, Manager, Health Equity; Rosy Galvan, Director, Health Equity; and Maya Hamilton, Senior Associate, Communications.
The COVID-19 pandemic has upended life across the United States and the world. Since December 2019, there are 2.2 million confirmed cases in the U.S. and 7.8 million cases globally. The pandemic's impact within the U.S. has disproportionately fallen on Black and Latinx communities. These communities are overrepresented in hospitalized patients and in reported deaths across most geographic regions in the U.S. Throughout history, Black and Latinx communities have consistently been disproportionately affected by epidemics and pandemics. Currently, the latest available COVID-19 mortality rate for Black Americans is 2.4 times higher than the rate for Latinos, 2.5 times higher than the rate for Asians, and 2.7 times higher than the rate for Whites. The disproportionate effect is also exacerbated by police violence and racism these communities experience.
To aid health departments in eradicating these inequities, NASTAD's Health Equity team complied recommendations, titled "Accountability as a Public Health Response: COVID-19's Impact on Communities of Color." The recommendations highlight the importance of institutional accountability in public health in order to address health inequities exacerbated by COVID-19 and other pandemics. The Health Equity team harnessed the wisdom from its Minority Leadership Program participants to develop recommendations that urge health departments to address long-standing systemic issues, such as inequitable distribution of public health resources; lack of diversity in health department staff and lack of support for health department staff of color; and institutional stigma, discrimination, and racism in public health infrastructure.
Infectious disease outbreaks place substantial health and economic burden on communities of color, resulting from systematically limiting access to resources. In order to address health inequities witnessed during the pandemic, the recommendations encourage health departments to collect complete and comprehensive demographic data that include race, ethnicity, and socioeconomic information. With these data, health departments can effectively prioritize areas that are disproportionately impacted by COVID-19 and ensure that the healthcare staff in those areas are provided with the support needed to improve patient care.  The data will also allow for the proper allocation of resources and a targeted approach to disseminating public health information. For example, health departments can use data to ensure that access to COVID-19 testing and treatment is expanded and present in communities who are impacted the most.
It is the responsibility of public health professionals not just to ensure data are being collected, but that swift action is taken. The time and resources spent during the crisis advocating for appropriate data collection and reporting measures only delay a targeted and culturally relevant response and further exacerbate he devaluing of Black and Brown lives. Furthermore, the consistent need for advocacy places a burden and negative mental health impact on public health professionals of color who are experiencing grief firsthand, while having to persuade institutions to respond appropriately.
Accountability in public health includes diversifying workforces, supporting diverse workforces that are in place, and prioritizing the voices of public health professionals of color and impacted communities as the key experts needed to address these issues effectively. The recommendations state that accountability strategies must include listening to, prioritizing, and operationalizing responses to the concerns of public health professionals of color. Diverse workforces have the firsthand expertise needed to inform protective measures and guidance. Health department staff of color are invaluable to the workforce and can help guide culturally responsive marketing and outreach resources and connect departments with diverse partners such as faith-based and community-based organizations. Health department staff of color have a great deal of responsibility and deserve to be supported in every capacity.
Stigma and discrimination in the public health space derives from decades of systemic oppression against marginalized communities, which include, but are not limited to, Black, Latinx, LGBTQ+, and low-income communities; sex workers; people who use drugs (PWUD); and people living with HIV (PLWH) and other infectious diseases. The recommendations encourage health departments to dismantle systemic racism by examining and changing policies that perpetuate racism and creating new policies that are inclusive and equitable; addressing funding structures that prioritize well-resourced organizations and diverting that funding to organizations and clinics located in neighborhoods impacted by historical redlining and limited access to care; and support research that examines the impact of internal bias and institutional racism on marginalized communities. It is imperative that racism is named specifically and addressed. It is vital that unequal treatment is questioned and treatment standards across all providers for all patients is enforced.
NASTAD is committed to continuing to support health departments navigate accountability measures in public health responses to address the root causes of health inequities. To read "Accountability as a Public Health Response: COVID-19's Impact on Communities of Color," download it here.
NASTAD continues to closely monitor the rapidly evolving public health responses to contain and mitigate COVID-19 in the U.S. To learn more about updates and resources of COVID-19, visit: https://www.nastad.org/resource/covid-19-updates-and-resources or email: COVID19@nastad.org.