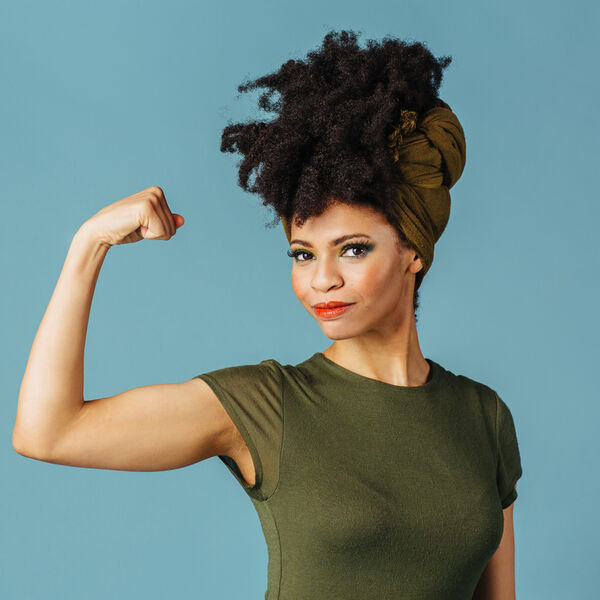 Racism is a Public Health Issue: 2023 National Black HIV/AIDS Awareness Day
February 7 is National Black HIV/AIDS Awareness Day (NBHAAD) and this year's theme is "Progress and Resilience." This theme highlights the progress that has been made toward ending the HIV epidemic while also acknowledging that there is still much more that needs to be done. 
Black communities are disproportionately affected by HIV criminalization laws, disparities in access to Pre-Exposure Prophylaxis (PrEP), limited access to substance use and mental health services, and unstable housing, which lead to Black communities experiencing worse health outcomes.  Moreover, these barriers contribute to Black communities consistently being disproportionately impacted by other public health crises as well. In the last few years, the emergence of the mpox and COVID-19 pandemics resulted in Black communities having high rates of infection, hospitalizations, and deaths. We know that systemic racism in the health care system is a public health issue that needs to be addressed to effectively end HIV and intersecting epidemics.
The systemic racism and discrimination that exists in the health care and criminal justice systems are reflected in HIV criminalization laws. According to the Sero Project, HIV criminalization laws consist of wrongfully using a person's positive HIV status in a criminal prosecution and heightening charges or punishments simply because the person charged is living with HIV. HIV criminalization laws are present in almost 30 states and disproportionately impact Black communities, especially LGBTQ+ individuals. Not only are these laws unjust, but they actually dissuade individuals from getting tested, seeking treatment, and disclosing their status due to fear of prosecution. There is a dire need to repeal and reform these laws to alleviate the burden it has on Black communities living with or impacted by HIV.
There has been significant progress and scientific advances in HIV research, specifically regarding PrEP, which when taken as prescribed, is highly effective in preventing HIV transmission. However, despite PrEP effectiveness in preventing HIV, there is low uptake of PrEP among Black communities due to health inequities. Because of the high cost of the medication and other social factors, communities who would benefit from PrEP the most are not able to access it. Barely 20% of the more than a million people who are the most vulnerable to HIV are receiving PrEP. A month's supply of PrEP can cost up to $2,000, which can be a significant barrier for low-income individuals or those who are uninsured. It is essential to make PrEP affordable and accessible to all communities in order to achieve optimal health outcomes for those who are most vulnerable to HIV.
People who inject drugs (PWID) account for about 9% of all new HIV infections. It is imperative to include harm reduction strategies in plans to address substance use among people living with and vulnerable to HIV. Additionally, these strategies must be accessible to Black communities. Syringe services programs (SSPs), supervised injection facilities (SIFs), medication assisted treatment (MAT), Naloxone administration, and access to Medicaid, Medicare, and health insurance can all reduce HIV transmissions and improve overall health for people who use drugs.
Trauma-informed approaches (TIA) and mental health services must also be accessible and consistently utilized when addressing HIV among Black communities. TIA acknowledges the impact of trauma on people's health and well-being and requires an understanding of the root cause of that trauma. TIA has been effective in identifying racial trauma and incorporating anti-racist frameworks. Applying TIA to Black communities is a critical tool to addressing the HIV epidemic, given the impact of trauma and stress on Black people and people living with HIV.
Studies show that housing is the greatest unmet need for people living with HIV. Black people represent 13% of the general population but account for 39% of people who experience homelessness and more than 50% of homeless families with children. The rates of HIV infection are up to 16x higher among those who experience unstable housing when compared to those who are stably housed. Upwards of 70% of all people living with HIV report experiencing homelessness or housing instability. Housing stability plays an important role in accessing HIV prevention, treatment, and care services. Generally, people are more likely and able to adhere to HIV medication and consistently schedule and attend provider appointments when they have stable housing.
This National Black HIV/AIDS Awareness Day, we shine a light on the many barriers Black communities face when accessing quality, affordable HIV prevention, care, and treatment with the hope of garnering attention on what needs to be done to address these barriers.  NASTAD is committed to dismantling racist systems in order to achieve equitable health care for all. Below are NASTAD resources that work to eradicate racism and address health disparities.
Resources: