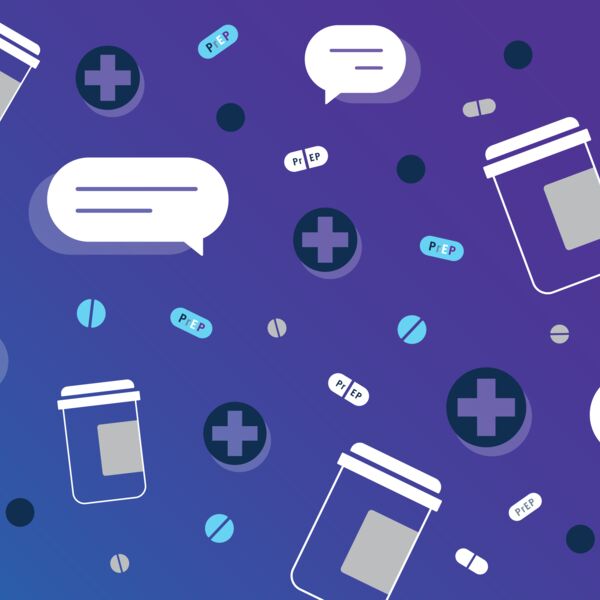 PrEP Use: Essential in our Nation's Work to End the HIV Epidemic
NASTAD's Mike Weir and Maeve Lynch wrote this blog for the Coalition for Health Funding. The blog can be found here, and is cross-posted below.
On October 28, 2022, 117 organizations, in partnership with PrEP4All and the AIDS Budget and Appropriations Coalition and HIV Prevention Action Coalition of the Federal AIDS Policy Partnership, wrote to Congress requesting $30 million in the FY 2023 appropriations bills. This new funding would serve as a first step and initial investment towards a national pre-exposure prophylaxis (PrEP) program within the Centers for Disease Control and Prevention (CDC) Division of HIV Prevention. These organizations urged that expanding PrEP use is essential in our nation's work to end the HIV epidemic and that in order to achieve the target set by both the National HIV/AIDS Strategy and the Ending the HIV Epidemic Initiative to end the HIV epidemic by 2030, much more must be done to expand PrEP access within communities impacted by HIV.
PrEP, as a modality, prescribes medications to prevent the transmission of HIV in vulnerable populations. The first drug was approved for PrEP by the Food and Drug Administration (FDA) ten years ago. This intervention, now available as a daily oral pill and a long-acting injectable, effectively prevents a person from acquiring HIV through sexual contact or intravenous substance use. PrEP is effective for the prevention of HIV, reducing the risk of getting HIV from sex by 99% and from injection drugs by 74% when taken as prescribed. However, due to the high cost of some of the medications, gaps in insurance coverage, social factors, including stigma, and underfunded essential support services, marginalized communities that would benefit the most from PrEP—such as gay and bisexual men, transgender women, and people of color—are not able to access this powerful prevention tool. It is estimated that only one in four of the 1.2 million people who could benefit from PrEP are on a prescription, with even lower rates for Black and Latinx people.
While access issues remain a persistent and serious issue, thanks to a rapidly changing HIV PrEP access landscape, there may be changes on the horizon. With the introduction of new PrEP drugs, including long-acting injectables, and generic options becoming available in the U.S. market, competition is driving costs down to support sustainability, expansion, and affordability through our public and private payer systems. These changes will also ensure that people most vulnerable to HIV have access to PrEP through community programs, educational systems, and within prison and jails.
The 117 organizations who joined the sign on letter are requesting an initial investment of $30million in FY 2023 for a new national HIV PrEP program to begin PrEP expansion as soon as possible, including providing an opportunity to meet the funding needs of crucial PrEP ancillary services necessary to recruit PrEP candidates, initiate therapy, and support retention. This program is intended to support the expansion and creation of PrEP programs providing grants that are available to a wide range of provider networks for:
This funding request emphasizes the opportunity for Congress and the Federal government to enact a PrEP program that will be cost-saving to the Federal government given the substantial lifetime health care cost for each new HIV diagnosis while achieving equitable access for all communities who need PrEP the most. While President Biden's FY 2023 Budget Request called for a 10-year mandatory funding program to expand PrEP across the United States to provide medication to un- and under-insured individuals and to support and expand PrEP programs across a variety of agencies, the cost of 35,000 new diagnoses every year will continue to accrue each additional year that expansion is delayed.
NASTAD supports the HIV community funding request for a national HIV PrEP program and believes that the additional opportunities that this funding will create are crucial in expanding and increasing access to PrEP and helping achieve our mission of advancing the health and dignity of people living with and impacted by HIV/AIDS, viral hepatitis, and intersecting epidemics.