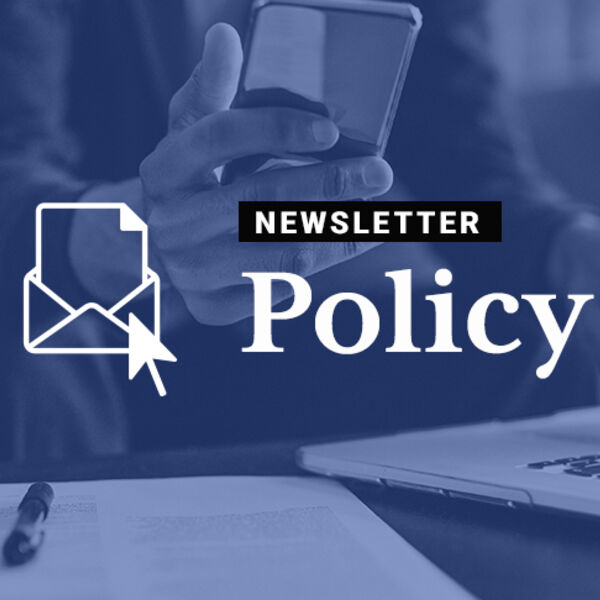 Policy Updates: Hill Happenings and Administration Activities
---
Hill Happenings
Representatives Introduce National Black HIV/AIDS Awareness Day Resolution
On February 7, Co-Chair of the Congressional HIV/AIDS Caucus Representative Barbara Lee (D-CA-12) reintroduced a resolution (H.Res.911) commemorating National Black HIV/AIDS Awareness Day (NBHAAD). The resolution supports the goals of NBHAAD by recognizing the progress made to end the epidemic and recommits the nation to the work remaining in the fight against HIV, including supporting effective and comprehensive HIV prevention and education programs, reducing the impact of incarceration as a driver of new HIV transmissions within the Black community, and encourages comprehensive prevention, treatment, and care strategies that empower public health workers, educators, faith leaders, and other stakeholders to engage their communities to help decrease violence, discrimination, and stigma toward individuals who disclose their sexual orientation, gender identity, or HIV status. NASTAD co-sponsored the reintroduction of H.Res.911.
---
Administration Activities 
President Biden Delivers State of the Union Address 
On February 7, President Biden delivered the 2023 State of the Union Address, providing updates to a joint session of Congress on the Administration's priorities and work to date. The President highlighted key bipartisan legislation that was passed during his first two years in office, particularly the Bipartisan Infrastructure Deal and the Inflation Reduction Act, and priority issues that Congress should address. Notably, President Biden called on Congress to advance efforts to beat the opioid epidemic and stem overdose deaths. Although the White House highlighted harm reduction as a key public health intervention, the President's address underscored policing and class wide scheduling approaches to disrupting the trafficking, distribution, and sale of fentanyl as a major priority. Additionally, the President highlighted efforts to end cancer deaths, which could include a White House initiative to eliminate hepatitis C virus (HCV) in the US.
NIH Releases FY2024 HIV/AIDS Professional Judgement Budget 
On February 9, the National Institutes of Health (NIH) Office of AIDS Research (OAR) released the Fiscal Year 2024 NIH HIV/AIDS Professional Judgment Budget: Advancing Science and Enhancing Partnerships. For FY2024, NIH requests $3.673 billion, an increase of $479 million, or 15 percent, over the Fiscal Year 2022 enacted budget of $3.194 billion for NIH HIV/AIDS research. Each year, OAR is legislatively mandated to develop the judgement budget, which highlights accomplishments in HIV/AIDS research during the prior year and estimates the amount of additional funds needed to advance progress in priority areas of science. The FY2024 judgement budget requests an increase in funding to expand basic biomedical and behavioral research, understand the biological, behavioral, and social conditions associated with effects of HIV across the lifespan, and strengthen the capacity and diversity of the HIV/AIDS research workforce. 
NASTAD Submits Comment on Proposed Changes to 340B Administrative Dispute Resolution 
On January 30, NASTAD signed onto The 340B Coalition's comments on the Health Resources and Services Administration's (HRSA) notice of proposed rulemaking proposing revisions to the agency's 340B administrative dispute resolution (ADR) process. The coalition of 13 national organizations representing the broad range of safety-net providers and programs that participate in 340B expressed support and concerns regarding the proposed changes to the requirements and procedures for the ADR process that were established in a 2020 final rule.
---
Resources 
Call for Presentations: Hepatitis Community Collaborative (HC2) 
Presentation Proposal Deadline: March 10, 2023 
Event Date: April 25, 2023 
NASTAD and The AIDS Institute (TAI) are pleased to host the third Hepatitis Community Collaborative (HC2)! Following HC2 events in 2020 and 2021, we are excited to re-convene as a group of hepatitis advocates, infectious disease experts and people with lived experience (PWLE) and provide updates on what communities are doing to combat viral hepatitis. The one-day, virtual and free convening will provide advocates with a platform for cross-jurisdiction learnings and innovative approaches via presentations, peer-to-peer information sharing, dialogue and forums.  
2023 Public Health Associate Program (PHAP) - CDC 
On behalf of the Centers for Disease Control and Prevention (CDC), we invite you to partner with us as we launch the 2023 Public Health Associate Program (PHAP) host site recruitment initiative. PHAP is seeking exceptional sites to host an associate from October 2023 to October 2025. Public health organizations have hosted associates working in a variety of public health areas, such as prevention of sexually transmitted diseases, tuberculosis, HIV, and other communicable diseases; chronic disease prevention; environmental health; public health preparedness; immunization; injury and violence prevention; maternal and child health promotion; accreditation; and access to healthcare. PHAP is a paid two-year, on-the-job, training program for early-career public health professionals. PHAP currently has more than 300 associates fulfilling hands-on workforce needs at host sites across 47 states, the District of Columbia, and 4 US territories. Associates are employed by CDC and work in state, tribal, local, and territorial public health departments; nongovernmental organizations; public health institutes and associations; academic institutions; and community-based organizations. If you need more information about PHAP or the application process, please don't hesitate to email phap@cdc.gov or call 404-498-0030.
CDC Save the Date: Celebration of Life for Janet Cleveland 
Date: February 15, 1:00 – 3:00 pm 
Janet C. Cleveland was a nationally recognized, influential, and trailblazing HIV prevention and public health leader. A staunch advocate of equity for underserved and underrepresented populations, Janet has left a legacy of high-impact HIV prevention programs that serve the communities she loved. Please join us next month as we honor the life of our beloved colleague and friend. This celebration of life will be a hybrid event.
APHL Conference: ID Lab Con 
Date: March 13 – 15, 2023 
Location: Atlanta, Georgia 
​​​Register today for ID Lab Con, a new APHL conference focused on the latest developments in detecti​​on and characterization of infectious diseases of public health concern! Join public health laboratory professionals, clinical laboratorians, epidemiologists, leading researchers and diagnostics manufacturers to share the latest findings, technologies and developments and to generate solutions to infectious disease challenges. 
---
Job Postings 
HIV/STD Prevention Strategic Initiatives Coordinator – Portland, OR 
In this role, you will coordinate cross-programmatic HIV and STD prevention initiatives and activities with local, state, and national partners to meet population-level public health goals to decrease the transmission, prevalence, and impact of HIV and STDs in Oregon. You will develop goals, objectives, policies and actions for HIV and STD prevention in Oregon, which include but is not limited to, statewide HIV/STD testing, PreP access, expanding 340B in carceral settings, and coordinating HST harm reduction activities. Apply by March 15.
Division of Viral Hepatitis, National Center for HIV, Viral Hepatitis, STD, and TB Prevention, CDC 
Chief, Prevention Branch, DVH

NCHHSTP/DVH is recruiting for an exceptional candidate for the position of Prevention Branch Chief, Division of Viral Hepatitis (DVH), National Center for HIV, Viral Hepatitis, STD, and TB Prevention (NCHHSTP). The incumbent will serve as Chief in the Prevention Branch, Division of Viral Hepatitis, and will participate in the division's senior management team responsible for directing the development, administration, implementation, and evaluation of national programs to prevent and control viral hepatitis. The incumbent provides advice to the Division Director on medical and scientific policy and practices associated with program, education, and research activities in support of viral hepatitis prevention and control, including harm reduction. 

Epidemiologist, Epidemiology and Surveillance Branch (ESB), DVH 

ESB is responsible for overseeing the national viral hepatitis surveillance system and providing technical assistance to state and local health departments for case surveillance and outbreak detection / response. The Laboratory Branch has been successfully conducting molecular investigation to support outbreak responses utilizing Global Hepatitis Outbreak Surveillance Technology (GHOST). The incumbent is expected to lead new activities in ESB, in collaboration with the Molecular Epidemiology and Bioinformatics Team, Laboratory Branch, to integrate molecular and epidemiological data to identify viral hepatitis transmission clusters for public health action. Apply by February 14. 
Public Health Analyst, DHP – CDC
The Prevention Communication Branch, Division of HIV Prevention (DHP) at CDC is searching for a Team Lead, National Partnerships Team. We are seeking diverse and qualified candidates for this dynamic position. The team fosters strategic partnerships that amplify campaign messages and support the implementation of national HIV programs and initiatives that reach priority populations and health care professionals in key geographic areas. NPT oversees the Partnering and Communicating Together cooperative agreement and a range of other partnerships to support our Let's Stop HIV Together campaign and the Ending the HIV Epidemic initiative. Apply by January 30.
Manager, Legal Research – NASTAD 
The Manager, Legal Research provides legal and policy research and analysis as part of NASTAD's technical assistance and capacity building assistance work.  This position will implement key activities under NASTAD's health systems legal and policy portfolio, including conducting public health legal research, synthesizing complex policy material, and supporting development of webinars, peer learning opportunities, and deliverables to support health department efforts to navigate federal, state, and local laws and policies.
Boulder County AIDS Project – Boulder, Colorado 
Prevention Coordinator: The primary duties of this position are to provide HIV/HCV/STI testing, syringe access, and street outreach services, as well as outreach education at community partner locations and events. This position provides these services in collaboration with other Prevention Department staff and key community partners, as well as enters data into databases and completes monthly reports. This position reports directly to the Prevention Director, and attends staff, department, and community partner meetings. 
Bilingual Medical and Housing Case Manager: The focus of this position will be to ensure efficient delivery of quality medical case management services to clients who are living with HIV through assessment, planning, service procurement, delivery, coordination, and monitoring, ensuring all services are offered in an inclusive, respectful and professional manner. The Bilingual Medical and Housing Case Manager reports directly to the Care Services Director and is required to attend All Staff meetings, Care Services team meetings, Clinical Consultations, Finance Committee meetings and to keep all client data up to date for reporting purposes. Because this position manages confidential information for clients, the Bilingual Medical and Housing Case Manager must demonstrate the highest degree of professionalism. 
Florida Department of Health – Palm Beach County 
To apply, please send resumes to Robert Scott, Robert.Scott@flhealth.gov. These are all $20/hr, in-office roles with possible remote flexibility. 
EHE Navigator: This position's work will be actively guided by the Palm Beach County Ending the Epidemic (EHE) Plan, including the four pillars and their goals, objectives, strategies and activities. Incumbent will assist in the planning, coordination, implementation and monitoring of the goals, objectives, strategies and activities set forth in the Palm Beach County Ending the Epidemic (EHE) Plan, in collaboration with other Area 9 EHE funding recipients, to include, but not limited to: Palm Beach County, FoundCare, and Florida Community Health Centers.
PrEP Navigator: This position's work will be actively guided by the Palm Beach County Ending the Epidemic (EHE) Plan, including the four pillars and their goals, objectives, strategies and activities. Incumbent will link high-risk negative persons to available Pre-Exposure Prophylaxis (PrEP) and non-occupational Post Exposure Prophylaxis (nPEP) services with the goal of significantly reducing the number of new HIV infections among high-risk populations. Incumbent will assess and increase the knowledge, desirability, accessibility, and adherence of PrEP among referred high-risk individuals.
Digital Media Manager: This position is responsible for developing and coordinating the area HIV digital media presence through multiple platforms. Developing digital marketing strategies, creating social media content, collaborating with community partner organizations, and creating new ad campaigns to advance Ending the HIV Epidemic (EHE) in Palm Beach County. Tracking data from digital campaigns to assist with EHE goals.
Executive Director, Hepatitis Education Project (HEP) – Seattle, WA (partially remote) 
Reporting to a Board of Directors and in partnership with a staff of 19, the ED will lead the evolution of HEP as the organization reviews its impact to date and plans for the future in the fields of viral hepatitis and drug user health both locally and nationally.  
Deputy Medical Director, HIV/STI/Viral Hepatitis/Harm Reduction – Nashville, TN 
This position will serve as the Statewide Deputy Medical Director in the HIV/STI/Viral Hepatitis section. The position has cross-cutting responsibility in all program areas with potential for promotion in succession plans. Primary responsibilities include leadership and oversight of cross-cutting programs related to End the Syndemic Tennessee to tackle HIV, sexually transmitted infections, viral hepatitis and substance use disorder in an integrated manner with an outward-facing, community-engaged process.
Program Content and Training Specialist, Supporting Harm Reduction Programs (SHaRP) – University of Washington 
This position is part of a cooperative agreement award from the Centers for Disease Control and Prevention to provide technical assistance about monitoring and evaluation to syringe services programs (SSPs) as part of the National Harm Reduction Technical Assistance Center. One of the primary projects of this award is to provide technical assistance (TA) to SSPs for monitoring and evaluation activities. The University of Washington is working in collaboration with the CDC, SAMHSA, NASTAD, the National Harm Reduction Coalition, and other TA partners to provide a suite of technical assistance support to individual programs.  
Communicable Disease Epidemiologist – Cheyenne, Wyoming 
This position will serve as the Communicable Disease AIDS Drug Assistance Program (ADAP) Coordinator, Wyoming TB Controller, and Disease Intervention Specialist (DIS) for the Communicable Disease (CD) Treatment Program.  Assist in outbreak response to ensure the safety of Wyoming residents; by interviewing cases for exposure information, updating news outlets on the progress of outbreak control, analyzing exposure data utilizing epidemiological and statistical methods. 
Assistant Commissioner - Health Department – Baltimore, Maryland 
The Baltimore City Health Department (BCHD) is seeking an Assistant Commissioner to lead the Bureau of Communicable Disease and Outbreak Control. This senior management position will lead a talented team responsible for communicable disease investigation, outbreak control and emergency preparedness programming. The incumbent will also be responsible for developing and implementing agency wide policies related to health department readiness to respond to public health emergencies. The incumbent will report directly to the Deputy Commissioner for BCHD's Division of Population Health & Disease Prevention.   
Open Positions – New York State 
The New York State Department of Health, in partnership with Health Research, Inc, has various job openings, including some within the AIDS Institute. Please visit this link to learn about their current opportunities.
---
News Bulletin 
"There is a simple, outright cure for hepatitis C. But state prisons across the country are failing to save hundreds of people who die each year from the virus and related complications. A STAT investigation has found that more than 1,000 incarcerated people died from hepatitis C-related complications in the six years after a curative drug hit the market. The death rate in 2019 was double that of the broader U.S. population. In the stories on this page, reporter Nicholas Florko documents prisons' blatant refusal to test and treat people with the condition, even, in some cases, in the face of legal orders to do so." 
CDC adds COVID vaccine to routine immunization schedule for kids, adults 
"COVID-19 vaccines are now included among the routine shots recommended by the Centers for Disease Control and Prevention (CDC) for children, adolescents and adults. 
The 2023 list includes shots for the flu, measles mumps and rubella, polio, and other inoculations. The vaccine schedule represents the current recommendations for people as a regular part of their vaccinations against common infectious diseases. It does not mean the CDC is requiring a COVID-19 shot for children or that schools will have to require that students receive the shot before enrolling." 
Lawmakers ask Biden to add drug czar to Cabinet 
"A group of congressional lawmakers on Thursday called on President Biden to reinstate the Director of the Office of National Drug Control Policy (ONDCP) to a Cabinet-level position in order to better address the overdose epidemic in the U.S… They urged Biden to announce the reinstatement of this position to the Cabinet level in his upcoming State of the Union address on Feb. 7. The ONDCP coordinates with 19 federal agencies to lead U.S. drug policy as a component of the president's executive office. 
The head of the ONDCP, a role currently occupied Rahul Gupta, was a Cabinet-level position until 2009, when former President Obama demoted it. The office was established in 1988 with the signing of the Anti-Drug Abuse Act by former President Reagan."