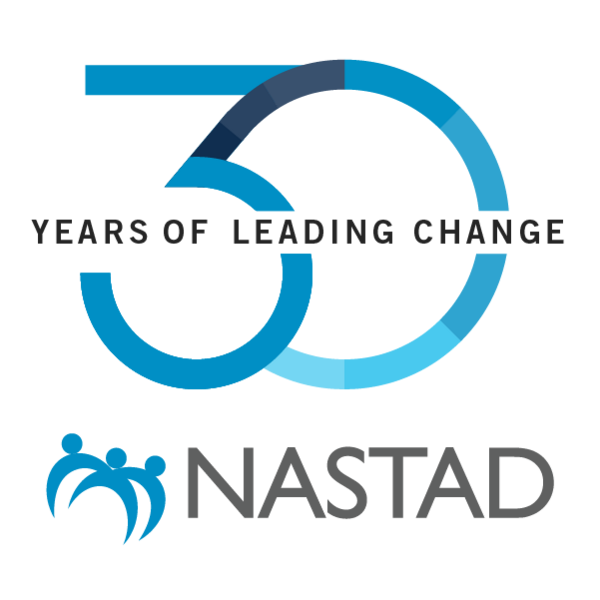 NASTAD Chair's Challenge Update: 30 Years of Leading Change
I am excited and eager to take on the role of NASTAD Board Chair. This is a significant moment for me. My journey with NASTAD began in 2004 when I was hired as a manager on the Care and Treatment Team, now known as Health Care Access. My role with NASTAD was very focused on ADAPs and included managing a HRSA cooperative agreement for ADAPs, the ADAP Crisis Task Force, the ADAP TA Meeting, and the National ADAP Monitoring Report.
Before working at NASTAD, I had experience at the community level with the Ryan White program. NASTAD gave me policy experience at the national level and allowed me to provide technical assistance to state governments. Even with this experience, I felt I didn't fully understand the details of state government, so in 2010 when an opportunity came up in Washington, I jumped at the chance to take a role in the Washington State Department of Health's Office of Infectious Disease with responsibility over the state's ADAP program.
I feel my experience at the national, state, and community levels gives me a unique lens into NASTAD's work. NASTAD in 2021 is certainly different from the organization I left in 2010, so as Board Chair I look forward to getting to know the folks who make up the organization's current team.
While this is a role I am excited about taking on, I want to take a moment to thank our former Board Chair Marlene McNeese (Houston) for her passion and dedication. Marlene had just begun her second term as NASTAD's Board Chair before having to step down, and I know she would have accomplished great things over the next several months. Even though I am stepping into the role of Board Chair early, I plan to continue her Chair's Challenge, 30 Years of Leading Change, and reiterate that while we are looking back and celebrating NASTAD's achievements over 30 years, we want to put a particular emphasis on our work to advance health equity, racial equity, and stigma elimination.
There are some early ways NASTAD has engaged members to get involved in this work. NASTAD formed an Anti-Racism in Public Health Subcommittee comprised of board members and MLP alumni, which Sharisse Kemp, Larry Stribling, and NASTAD's Vice Chair, Ricardo Fernandez, lead. In conjunction with NASTAD's internal Anti-Racism workgroup, this committee will reimagine membership composition and practices through an anti-racist and equitable lens.
Anti-racism work is vital to ending the HIV/AIDS and hepatitis epidemics, and NASTAD can be a critical partner to help health departments assess and evaluate our work through an anti-racism lens. My hope for the remainder of this Chair term is that we create a groundswell commitment to evaluating our parts of the system that could be promoting racism.  And because I believe it's a key component of the evaluation, I want to support NASTAD's efforts to develop an assessment that we could use to bring change.
I am excited for the year ahead, and happy to have the NASTAD staff and membership's support in continuing the 30 Years of Leading Change challenge. Please be on the lookout for more stories about our successes in the near future, and for updates on our racism as a public health threat policy statement.