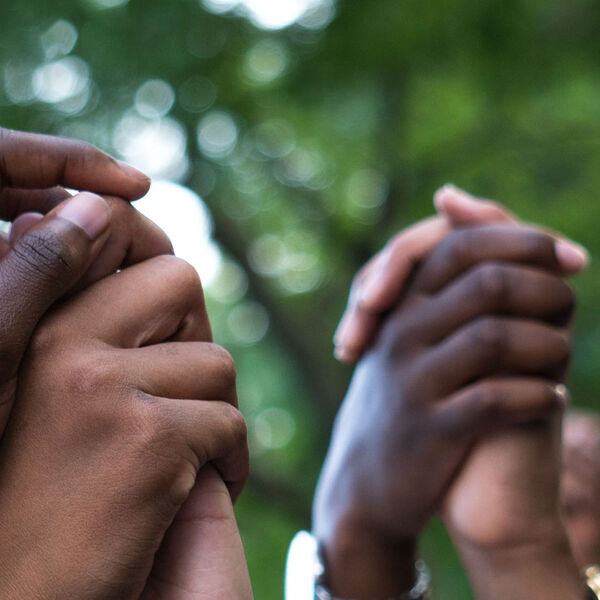 On Juneteenth, We Recommit to Uplifting Black Communities and Fighting Injustices
"The people of Texas are informed that, in accordance with a proclamation from the Executive of the United States, all slaves are free", said General Gordon Granger on June 19, 1865 in Galveston, Texas. Juneteenth, short for June 19, marks this day in 1865 when the Civil War Union soldiers arrived in Galveston, Texas and took control of the state to ensure that all the enslaved persons in the area were freed, two and half years after President Abraham Lincoln issued the Emancipation Proclamation. On June 7, 1979, Texas passed a bill that declared Juneteenth will be observed as an official state holiday. Now, Juneteenth is celebrated annually in all 50 states. This day emphasizes achievement and progress in Black communities and is honored with celebrations, picnics, family gatherings, community events, and more.
Although 156 years ago enslaved persons were declared "free," Black Americans have continued to suffer from the inhumane legacy of slavery. From the Jim Crow era to the Civil Rights Movement to the Black Lives Matter Movement, Black Americans have spent decades fighting for equal treatment and rights in the United States. Black Americans continue to experience racism and discrimination in various American systems, such as healthcare, including public health, education, housing, and judicial, to name a few. Studies show, compared to white Americans, Black Americans are incarcerated at higher rates, disproportionately impacted by chronic and infectious disease, experience higher rates of homelessness, and have less access to quality educational resources. Although Juneteenth is a day of celebration that honors how far Black Americans have come since slavery, it is also a day of reflection to recognize what still needs to be done for us to truly be considered equal. The time is now to eradicate racist systems, reform discriminatory policies and laws, and abolish oppressive infrastructure.
NASTAD has a strong history in working towards dismantling racism in order to end the epidemics of HIV and viral hepatitis. Black Americans are disproportionately impacted by both HIV and viral hepatitis; therefore, they should be prioritized in the response to ending these epidemics. Over the last 30 years, NASTAD has launched and released hundreds of resources that promote and provide quality and affordable health care services to Black Americans  to improve health outcomes. In the past year, the need for quality health care for Black communities has become even more apparent during the COVID-19 pandemic, during which Black people were disproportionately hospitalized for and dying of COVID-19. It is imperative that bias, discrimination, and prejudice is called out, addressed, and eliminated in the health care and public health arenas.
This year on Juneteenth, NASTAD continues to be committed to uplifting Black communities and fighting social injustices. It has been 156 years since the "end" of slavery, but much progress still needs to be made until all people are truly free from oppression. It is vital that we do not go another year, month, or even day, with racist systems and infrastructures in place that marginalize and discriminate against Black Americans.
Below are a few NASTAD resources that educate and increase awareness around the importance of HIV and hepatitis education, prevention, care, and treatment services for Black communities: