Honoring Trans Latinx Communities on National Latinx AIDS Awareness Day
National Latinx AIDS Awareness Day (NLAAD) affords the opportunity to promote life-saving HIV educational resources across the care continuum as well as educate the general public on how the HIV epidemic affects the Latinx community. The CDC reports that Latinx individuals accounted for 26% of new HIV diagnoses in 2016 although we make up only 18% of the total U.S. population. Furthermore, gay, bisexual, and other Latino men who have sex with men accounted for 60% of all Latinx living with HIV. The NLAAD campaign and its related activities serve critically important purposes, such as communicating the disproportionate HIV burden that the Latinx community carries. However, some members of the Latinx community are not able to benefit from campaign resources on HIV testing and care services due to their inability to access them as non-U.S. citizens. As a gay Latino who grew up in the border city of El Paso, Texas, I constantly think about the Latinx immigrants who are currently in border detention centers or in hiding due to their undocumented status, especially those who identify as part of a sexual or gender minority group.
This past year marked the one-year anniversary of the death of Roxsana Hernandez Rodriguez and saw the recent death of Johana Medina Leon, both trans Latinas from Central America. Roxsana and Johana arrived at the U.S. border after long and arduous journeys from Honduras and El Salvador, respectively, and subsequently died while being detained due to HIV complications resulting from medical neglect. Their tragic deaths reflect the unique challenges, barriers, and compounded stigma that transgender immigrants endure. Simply being misgendered when seeking asylum can lead to isolation and diminished opportunities to legal, health, and housing services. The deaths of Roxsana and Johana are painful reminders of the abuse of human rights faced by LGBTQ individuals around the world to this day, regardless of our protections under international human rights instruments.
In 2019, we also witnessed relentless raids in immigrant communities across the nation. No one should be forced into hiding and live in fear of raids or deportation due to their immigration status. While working in the HIV field, I assisted a colleague in identifying resources for a person living with HIV (PLWH) in hiding who was concerned about possibly having to navigate HIV services in Mexico if they were ever deported. This should never happen. Politics should never interfere with providing basic human needs, or disregard the indignities experienced by people in vulnerable circumstances.
My hope on National Latinx AIDS Awareness Day is to bring light to the interplay between immigration, sexual orientation, gender identity, HIV, and human rights, and to challenge those who work in HIV prevention and care to commit to serving Latinx communities with more intention. Immigrant advocacy and rights organizations, including (but not limited to) Diversidad Sin Fronteras, Al Otro Lado, Pueblo Sin Fronteras, the Sylvia Rivera Law Project, and the Transgender Law Center are often on the frontlines and are uniquely capable of reaching and monitoring the health of PLWH who are detained or in hiding. Health departments in particular should regard immigrant advocacy and rights organizations as valuable partners in the Latinx HIV response and in Ending the HIV Epidemic Plans, especially if we are to protect and promote the lives of the most vulnerable members of the Latinx community.
In the memories of Roxsana Hernandez Rodriguez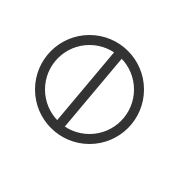 Johana Medina Leon