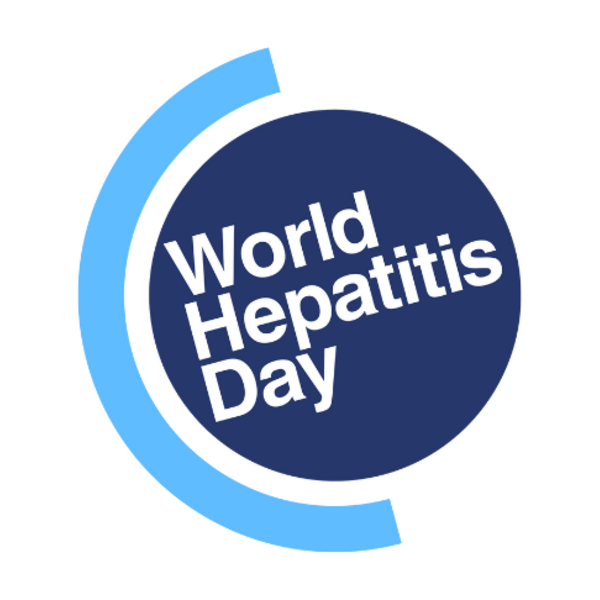 Georgia Department of Public Health (DPH) Proposal to Mandate Hepatitis B and C Screening during Pregnancy
Viral hepatitis1,2 is one of the most potentially serious infections that can occur in pregnant people. Hepatitis B (HBV)3 in a pregnant person poses a serious risk to an infant at birth. Infants who become infected with HBV have a 90% risk for developing chronic HBV. Hepatitis C (HCV)4 can be transmitted from a pregnant person to their infant at birth and HCV-exposed infants have an almost 7% risk of developing infection. In order to improve hepatitis-related health outcomes for pregnant persons and ensure appropriate testing and care for exposed infants, the Georgia Department of Public Health (DPH) proposed revisions to the rules and regulations5 located in "Serologic Test for Syphilis for Pregnant Women."
Between 2017-2021, Georgia had over 1,400 births that occurred in pregnant people living with HBV6 . On average, Georgia identifies approximately 283 HBV-exposed births annually. In 2021, 79% of HBV-exposed infants in the 2021 birth cohort were born to a person born outside of the U.S. and since 2017, Georgia identified four HBV perinatally infected children6 . Regarding perinatal hepatitis C exposures in Georgia, between 2018-2021 there were 1,862 births to persons with a documented diagnosis of HCV, 667 births to persons with a reported HCV RNA positive laboratory test within 365 days of birth, and sixteen confirmed perinatal HCV cases7 .
In response to exposed births being missed, providers not ordering the recommended lab markers for HBV, increasing infections among persons of child-bearing age, and the CDC recommendation to test for HCV during each pregnancy8 , Georgia proposed to require prenatal HBV and HCV testing in addition to the standard serologic test for syphilis and HIV for every pregnant woman during each pregnancy.
The process of adding to DPH's rules and regulations began in 2019 and started with gaining support from DPH's Office of Government Relations. Unfortunately, the COVID-19 pandemic substantially delayed the process but through support from DPH leadership and calls with stakeholders to gain feedback and support, Georgia is proposing changes that require both prenatal HBV and prenatal HCV testing during each pregnancy at the initial prenatal visit; HCV testing in the 3rd trimester for women with potential exposures; and upon admission if the woman was not tested prenatally or high-risk for HBV exposure. A public hearing was held on July 13, 2022, and the public comment period ended on July 14, 2022. The next step for implementing these changes requires approval from the Health Commissioner which will then lead to their finalization and implementation 30 days after the Health Commissioner signature. DPH anticipates the new rules and regulations will be in effect by the end of August 2022. These proposed changes are critical to ensure proper precautions and interventions are taken to reduce the risk of vertical transmission and provide scheduled testing after the baby is born.
NASTAD acknowledges the following people for leading this work: Tracy Kavanaugh, MS, MCHES, Perinatal Hepatitis B Prevention Program Coordinator and Perinatal Hepatitis C Surveillance Lead (Tracy.Kavanaugh@dph.ga.gov), Ami Gandhi, MPH, Viral Hepatitis Team Lead (Ami.Gandhi@dph.ga.gov), and Megan Andrews, J.D., Assistant Commissioner for Policy (Megan.Andrews@dph.ga.gov).
Resources
ACOG: Routine Hepatitis C Virus Screening in Pregnant Individuals Routine Hepatitis C Virus Screening in Pregnant Individuals | ACOG 
ACOG: Hepatitis B Prevention Hepatitis B Prevention | ACOG
Georgia Department of Public Health Perinatal Hepatitis B Perinatal Hepatitis B | Georgia Department of Public Health
Georgia Department of Public Health Perinatal Hepatitis C Perinatal Hepatitis C | Georgia Department of Public Health
Georgia Department of Public Health Notice of Proposed Rulemaking, Chapter 511-5-4 "Serologic Test for Syphilis for Pregnant Women" https://dph.georgia.gov/document/document/notice-proposed-rulemaking-chapter-511-5-4-serologic-test-syphilis-pregnant-women/download
Georgia Department of Public Health Perinatal Hepatitis B Prevention Program, Preliminary data and subject to change
Georgia Department of Public Health Perinatal Hepatitis C Prevention Program, Preliminary data and subject to change
CDC Recommendations for Hepatitis C Screening Among Adults in the United States Testing Recommendations for Hepatitis C Virus Infection | CDC