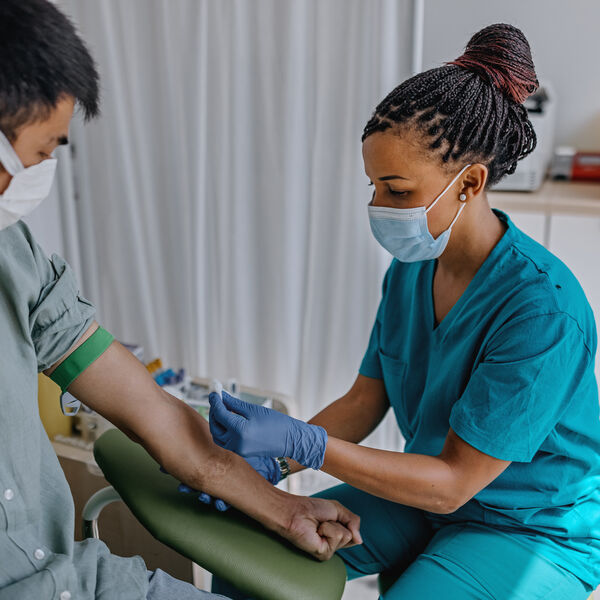 FDA Proposes Changes to Blood Donation Eligibility Criteria for GBM
On Friday, January 27, 2023, the U.S. Food and Drug Administration (FDA) released proposed revisions to its eligibility criteria for blood donation for gay, bisexual, and other men who have sex with men (GBM). The draft recommendation calls for using a gender-inclusive, individual risk assessment to determine blood donor eligibility rather than the previous time-based deferrals. The time-based deferrals required GBM to wait three months to donate blood, and prior to 2020, the wait time was one year. The proposed changes will result in an increased number of individuals who are allowed to donate blood, while maintaining the safety of the nation's blood supply. NASTAD applauds the FDA for proposing to revise its discriminatory and stigmatizing policies that target GBM. It is imperative that donation policies are based on science, and the individual health of a person, rather than their sexual orientation.  
The FDA's proposal to remove time-based deferrals for GBM is a step in the right direction towards eradicating stigma in LGBTQ+ communities. However, the proposed changes do not revise the time-based deferrals for sex workers, people who use drugs (PWUD), or HIV-negative individuals taking pre-exposure prophylaxis (PrEP) to prevent the acquisition of HIV. In the decades since the FDA implemented the first GBM blood donation ban, vast improvements have been made in the technology used to that can test for blood-borne diseases. Due to these advancements, time-based deferral periods and questions based on sexual orientation or gender identity are not based on scientific evidence and perpetuate stereotypes that hinder people from donating healthy and viable blood. While NASTAD is pleased the FDA has made incremental steps towards an individual risk assessment for all donors, we hope that the FDA will continue to conduct and evaluate research in order to further expand the donor pool and increase the supply of safe blood.
"It is essential for the FDA to focus on science and not stigma when determining blood donation eligibility requirements. All healthy individuals, including GBM, should have the opportunity to donate viable blood, which is needed to save lives. We must lean on scientific advancements and not on stigma or discrimination to determine policies and legislation in the health field." 
Stephen Lee, Executive Director, NASTAD