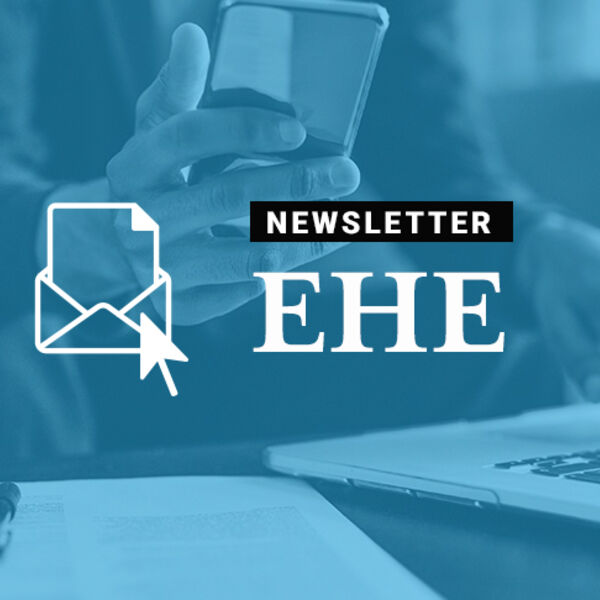 Ending the HIV Epidemic Newsletter
NASTAD, with collaboration from the National Association of County and City Health Officials (NACCHO), the Council of State and Territorial Epidemiologists (CSTE), and the National Coalition of STD Directors (NCSD), distributes a monthly newsletter to Phase 1 Ending the HIV Epidemic: A Plan for America (EHE) jurisdictions. The newsletter informs recipients of EHE-related policy updates, communications from federal partners, success stories, and other related EHE information. As the CDC PS19-1906 National Partner and HRSA-20-089 Systems Coordinator Provider recipients, NASTAD also launched an EHE website to house programmatic updates, share strategies and outcomes from Phase 1 jurisdictions, and connect health departments with the community. For questions, comments, or content contributions, please contact Mike Weir. 
---
Hill Happenings 
Fiscal Year 2023 Appropriations  
On June 30, the House Appropriations Committee approved (32-24) the Labor, Health and Human Services, Education, and Related Agencies (LHHS) subcommittee spending bill for Fiscal Year 2023 (FY2023), teeing up a full House floor vote on the LHHS bill as part of a FY2023 spending minibus package. Although appropriators may not stick to the budgetary totals established by the current deeming resolution (H.R. 1151), the House spending minibus will serve as the starting point for appropriations negotiations in the absence of a bipartisan budget resolution. Please refer to NASTAD's appropriations chart for the full details on the spending bill. Senate Democrats are expected to release their FY2023 appropriations bills at the end of the month.
NASTAD will continue to monitor the appropriations process and advocate for the highest funding level on behalf of HIV and hepatitis programs.  
Senate Democrats Revive Efforts to Lower Drug Costs 
On July 6, Senate Democrats released legislative text for a bill that would empower the Secretary of the Department of Health and Human Services (HHS) to negotiate the price of certain drugs for Medicare beneficiaries. Additionally, Senate Democrats announced that they secured internal consensus to pass the bill, suggesting a new unity within the Democratic caucus on key health priorities after similar proposals failed to receive full support of all Senate Democrats. The bill would also repeal the controversial Medicare Part D rebate rule and installs a cap on monthly cost-sharing payments for Part D and Medicare Advantage plans. Democrats will attempt to pass the proposal via the budget reconciliation process, which allows Democrats to bypass the Senate filibuster and pass legislation with a simple majority.
---
Administration Updates 
CDC Releases New EHE Materials 
On June 28, the Centers for Disease Control and Prevention (CDC) released a set of new resources for the Ending the HIV Epidemic in the U.S (EHE) initiative. As part of EHE initiative, CDC is featuring communities across the country that are mobilizing to end their local HIV epidemics in a digital storytelling project. These stories highlight smart innovation, share lessons learned from successful programs, and profile the community members leading HIV prevention efforts. This success story highlights how two providers in rural Kentucky used EHE funding to incorporate innovative telehealth models into existing HIV and other health services during the COVID-19 pandemic. Additionally, CDC released new web-based infographics, a digital-first resource that provides a user-friendly summary of CDC's HIV data organized by the EHE pillars: Diagnose, Treat, Prevent, and Respond. This data is used to track the nation's progress towards ending the HIV epidemic.
CDC Awards EHE Funding to Support Transgender Status-Neutral Community-to-Clinic Models 
On June 30, CDC announced that it awarded funding to four organizations under PS 22-2209 "Transgender Status-Neutral Community-to-Clinic Models to End the HIV Epidemic." The funding will support the development of models for community-to-clinic, status-neutral HIV prevention and care services for transgender persons at healthcare organizations that provide comprehensive, co-located health services for transgender persons including HIV testing, pre-exposure prophylaxis (PrEP), gender-affirming hormone therapy, STI testing and treatment, hepatitis testing and treatment, primary health care, chronic disease care, and navigation. Funded organizations will also participate in a national learning collaborative to share lessons learned and best practices. 
CDC Publishes 2020 Medical Monitoring Project Data 
On July 12, the CDC published data from the 2020 cycle (June 2020–May 2021) of the Medical Monitoring Project (MMP). The MMP is an annual, cross-sectional complex sample survey that reports nationally representative estimates of behavioral and clinical characteristics of adults with diagnosed HIV infection in the United States. The MMP provides data on two important social determinants of health, homelessness and HIV-related stigma, to monitor progress in achieving national HIV prevention goals. The latest MMP report shows that 80% of adults with diagnosed HIV did not miss any HIV medical appointments during the past 12 months, 95% were currently taking ART, and 62% took all prescribed ART doses during the past 30 days. 
White House ONAP Hosts Historic Prosecutor Roundtable on HIV Criminal Law 
On June 30, the White House Office of National AIDS Policy (ONAP) convened a prosecutor roundtable to address ways to reduce the prosecution of HIV and other disease-specific criminal laws. Nearly 50 state and local prosecutors from jurisdictions across the country joined health department officials and national infectious disease experts to discuss scientific advancements in the treatment of infectious diseases and review data on state laws and enforcement of so-called HIV exposure crimes across the country. This meeting was part of a multi-year project launched by the Center for HIV Law & Policy (CHLP) and the Association of Prosecuting Attorneys (APA). NASTAD members and staff joined the conversation.
CDC Announces Expanded Monkeypox (MPX/MPV) Testing at Commercial Laboratories 
On July 14, CDC announced that Aegis Sciences began testing for MPX/MPV using CDC's orthopoxvirus test, which detects most non-smallpox-related orthopoxviruses, including MPV. Aegis expects to be able to perform up to 10,000 tests per week, increasing the current capacity provided through CDC's Laboratory Response Network (LRN), Labcorp, Mayo Clinic Laboratories, and Quest Diagnostics to up to 70,000 tests per week by the end of the month. The boost in testing is a key component of the Administration's monkeypox strategy, and will facilitate greater detection of the virus as cases continue to rise. 
President Biden Takes Executive Action to Protect LGBTQI+ Health 
On June 15, President Biden signed an Executive Order (EO) on Advancing Equality for Lesbian, Gay, Bisexual, Transgender, Queer, and Intersex Individuals (LGBTQI+). The EO directs a broad range of key federal agencies to take steps to protect the health and wellbeing of LGBTQI+ people, including bolstering access to comprehensive medical care. The EO comes on the heels of an uptick in discriminatory attacks on Trans people and LGBTQI+ healthcare in many states. The EO includes the following directives:
HHS is charged with releasing new sample policies for states on how to expand access to comprehensive health care for LGBTQI+ patients in light of discriminatory legislative attacks at the state level against LGBTQI+ people,
HHS is directed to take steps to address the barriers and exclusionary policies that LGBTQI+ individuals and families face in accessing quality, affordable, comprehensive health care, including mental health care, reproductive health care, and HIV prevention and treatment. 
The Department of Housing and Urban Development is tasked with launching a new Working Group on LGBTQI+ Homelessness and Housing Equity, which will lead new efforts to identify and address the barriers to housing faced by LGBTQI+ people, provide guidance and technical assistance to housing providers on serving LGBTQI+ individuals, and seek new funding opportunities for culturally appropriate services that address barriers to housing for LGBTQI+ individuals. 
Establishes a new federal coordinating committee on sexual orientation and gender identity (SOGI) data which will lead efforts across agencies to identify opportunities to strengthen SOGI data collection, while safeguarding privacy protections and civil rights for LGBTQI+ individuals. 
CDC Naloxone Resources 
"CDC released a new suite of trainings and resources to promote the importance of naloxone to mitigate risks associated with opioid-involved overdose, increase naloxone dispensing in communities, and reduce the stigma surrounding naloxone in clinical settings through effective communication. Dispensing naloxone to those who need it is a critical component of the public health response to the opioid overdose epidemic." 
CDC MMWR: Rapid Diagnostic Testing for Response to the Monkeypox Outbreak — Laboratory Response Network, United States, May 17–June 30, 2022 
CDC MMWR: HIV Testing Before and During the COVID-19 Pandemic — United States, 2019–2020 
---
Resources 
Racial Equity Trainings
Part 2: Cultural Racism within Organizations: Recognizing Characteristics & Developing Solutions to Advance EHE Implementation | July 29, 2022, 1:00 PM – 4:00 PM ET
NASTAD's PS19-1906 Component A Ending the Epidemic (EHE) Technical Assistance (TA) team in partnership with Health Justice is pleased to be offering a final opportunity to participate in Part 2 of the Racial Equity trainings during the month of July. This training focuses on understanding how cultural racism and dominant culture show up in the workplace. It builds on the concept of cultural racism introduced in the Introduction to Foundational Racial Equity Concepts training offered in June. Participants will be introduced to the concept of the dominant culture within organizations and will be led through an interactive session to understand how these characteristics show up in their organization, followed by identifying antidotes or solutions to these characteristics that could be implemented in efforts to advance EHE implementation.
This training is in high demand and has a limited capacity of 40 registrants, so please be sure to register only if you can attend the entire training. For those unable to register for the training due to registration capacity, we offer a waitlist for participants to register. The waitlisted individuals will be notified if a participant can no longer attend.
Post Reflection Session (optional) | August 3, 2022, 2:00 PM – 3:00 PM ET
About a week after the training, participants will have the option to participate in a one-hour facilitated peer-to-peer session to critically reflect on the concepts covered in the training and deepen their understanding of these concepts. This optional session will also be a chance for participants to learn from one another about the work participants are doing to advance racial equity within their home health departments and in their external programming to end the HIV epidemic. 
Please note, if you have previously attended earlier opportunities to participate in Part 2 of the Racial Equity trainings, do not register for this session, as this session is the third and final offering of the same training.
We appreciate your support in helping us prioritize the operationalization of race equity across our EHE jurisdictions. Please reach out to Donovan Cousan if you have questions.
NASTAD's Housing Learning Collaborative Cohort 2 Application for CDC and HRSA EHE Phase 1 Jurisdictions 
NASTAD is pleased to release the application for NASTAD's Housing Learning Collaborative (HLC) cohort 2. The HLC is a virtual learning community for selected Phase One EHE jurisdictions interested in exploring "disruptive innovation" to strengthen housing services. The second cohort will take place over a six-month period between September 2022 and February 2023. The learning collaborative aims to increase EHE program capacity to respond to housing-related needs by providing systems coordination and ongoing technical assistance (TA) from peers and subject matter experts. Bringing together EHE HIV prevention and care programs and exploring greater collaborations with participating jurisdictions' local and state housing authorities is at the project's core. By the end of the learning collaborative, participants will have increased capacity to:
Create program-level housing service policies and procedures, maximizing EHE funding flexibilities.
Influence housing services across funding streams and programs in the jurisdiction.
Compare promising practices and implementation approaches to advance disruptive innovation to address housing-related barriers to sustained viral suppression and PrEP persistence.
NASTAD will select between eight to ten jurisdictions to participate in the second cohort of the Housing Learning Collaborative. Participation in this learning collaborative is open to CDC PS20-2010 Component A and HRSA-20-078 Phase One health department staff and their state/local housing authority partners. Selected jurisdictions are strongly encouraged to have active representation from the CDC EHE HIV prevention and HRSA EHE programs. Health departments that do not already have an established relationship with the state/local housing authority are still welcome to submit an application; the team will work with participants to develop an engagement plan.
EHE programs interested in participating must complete the online application form here by Wednesday, July 27, 2022. NASTAD will notify participants of their acceptance into the second cohort by Wednesday, August 3, 2022. 
For any questions or issues with the application, please email housing@NASTAD.org.
New NASTAD PrEP Access Resource 
NASTAD is excited to announce another long-acting injectable PrEP resource: Long-Acting Injectable Cabotegravir Dosing: An Infographic. This resource accompanies Long-Acting Injectable PrEP is Here: Frequently Asked Questions (FAQs) for Implementation, released on May 6. Both resources are located on the Long-Acting Injectable (LAI) PrEP page of NASTAD's PrEP Access Microsite. 
This tool is meant to assist HIV prevention programs with discussing the many pieces of LAI implementation with PrEP team members and clients. 
Please contact NASTAD's PrEP team at PrEP@NASTAD.org with questions. 
Harm Reduction Journal: Implementation and sustainability of safe consumption sites: a qualitative systematic review and thematic synthesis 
"Safe consumption sites (SCSs) serve diverse populations of people who use drugs (PWUD) and public health objectives. SCS implementation began in the 1980s, and today, there are at least 200 known SCSs operating in over twelve countries. While a growing literature supports their effectiveness as a harm reduction strategy, there is limited information on contextual factors that may support or hinder SCS implementation and sustainability. We aimed to fill this gap in knowledge by reviewing existing qualitative studies on SCSs." 
Monkeypox (MPX/MPV) Resources 
The CDC continues to respond to an outbreak of MPX/MPV. NASTAD has created a monkeypox microsite that will be updated as new information and resources are released. If your jurisdiction has resources that can be shared on the microsite, please send them to communications@NASTAD.org.  
MidAtlantic AETC – Ending the HIV Epidemic Conference: Implementing Substance Use, Mental Health, HCV and STI Screening  
The MAAETC and the CEATTC are hosting a hybrid event at the Pittsburgh Marriott North in Cranberry, PA. The topics of discussion include syndemic approaches, advice & best practice communication skills, harm reduction, STI, HCV screening and integration in primary and HIV care, substance use disorder screening & introduction to intervention, mental health screening for suicide & introduction into intervention. The conference will take place on Tuesday, August 30, 2022, from 8:00 am EST – 4:15 pm EST.  
Please follow these links for IN-PERSON registration and VIRTUAL registration.
O'Neill Institute Issue Brief: Addressing Trauma Will Bolster the HIV Response 
"This brief and accompanying summary recognizes that the COVID-19 pandemic has been traumatic for many people and continues to have ramifications for public health, individual health, and social cohesion. In order to bolster our response to HIV we must broaden our understanding of trauma, expand access to mental health and wellness services for people living with HIV and the HIV workforce, and embrace trauma-informed practices that alleviate the burden placed on communities impacted by HIV/AIDS as well as the organizations and providers that serve them." 
EHE Community of Practice (CoP) on NASTAD's Online Technical Assistance Platform (OnTAP) 
NASTAD and NACCHO manage a virtual Community of Practice (CoP) to support peer-to-peer learning and mentorship for EHE jurisdictions. The EHE CoP is housed on NASTAD's online technical assistance platform (OnTAP) for those leading their jurisdictions' EHE efforts at local and state health departments, to share resources and news, discuss challenges and successes, access notes from monthly EHE Office Hours calls, and request technical assistance (TA). If you need access to OnTAP, please contact Krupa Mehta. 
Ending the HIV Epidemic Jurisdictional Directory 
NASTAD maintains an Ending the HIV Epidemic (EHE) Jurisdictional Directory. Health department staff members are encouraged to update their jurisdiction's information using this brief form.   
Jurisdictional Map of Phase 1 EHE Final Plans    
NASTAD released a resource that provides access to Phase 1 EHE websites and plans. Please email Krupa Mehta additional Phase 1 EHE plans for inclusion in this resource as well as any changes to existing plans. 
---
Job Postings
Manager, Prevention – NASTAD 
The Manager, Prevention, as part of NASTAD's prevention team, supports the organization's capacity to support health departments (HDs) and community-based organizations (CBOs) implementation of high-impact HIV prevention programs. The position works primarily on NASTAD's CDC-funded Capacity Building Assistance (CBA) project to provide technical assistance to HDs implementing PS18-1802, and to CBOs implementing PS21-2102.   
---
News Bulletin
10 Years Later, Where Are My Options? 
"Yet all these years later, we are confronted with the reality that as of 2019, only 9% of black Americans who could benefit from PrEP were currently taking the medication. And we consider this a high mark since the Covid pandemic makes it less likely to have increased opportunities for people to gain access to PrEP. However, opportunities for success remain. We now have evidence-based approaches to PrEP access and a distinct possibility that we could finally deliver what it takes to make programs work and give people what they need to make the choices in their lives around taking PrEP." 
'The tide is coming back': Bracing for a new global health fight 
"After two years of the COVID-19 pandemic, the world recorded a 20 percent increase in the overall death rate and the first decline in global life expectancy in a century. The virus has killed millions across the globe — and shut economies, ravaged health systems and slashed the health care workforce… Now, monkeypox infections are causing some countries to scramble for vaccines. Combined, global officials confront health emergencies that are increasingly dire — and deadly — as nations wrestle with putting up money to curb their growth." 
HIV Testing Fell Steeply During the Early Pandemic 
"National HIV testing rates dropped dramatically in 2020 as a result of the COVID-19 pandemic, according to new data released by the Centers for Disease Control and Prevention (CDC). The decrease was especially sharp for CDC-funded tests, which fell by almost half. The data were released ahead of National HIV Testing Day (June 27), an observation dating back to 1995. This year's theme is "HIV Testing is Self-care," which is especially important two years into the pandemic." 
On-Demand PrEP Works as Well as Daily Pills 
"On-demand pre-exposure prophylaxis (PrEP) taken before and after sex—known as PrEP 2-1-1—was as effective and well tolerated as daily pills, according to the latest findings from the French PREVENIR study recently published in The Lancet HIV…But for those who do not wish to take pills every day, on-demand (also called intermittent or event-driven) PrEP offers another option. PrEP 2-1-1 involves taking two doses of TDF/FTC between two and 24 hours before anticipated sex, one dose 24 hours after the initial double dose and a final dose 24 hours after that."