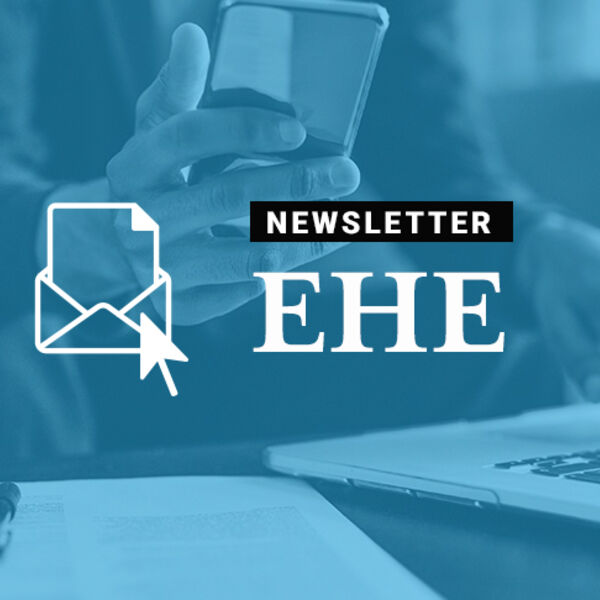 Ending the HIV Epidemic Newsletter
NASTAD, with collaboration from the National Association of County and City Health Officials (NACCHO), the Council of State and Territorial Epidemiologists (CSTE), and the National Coalition of STD Directors (NCSD), distributes a monthly newsletter to Phase 1 Ending the HIV Epidemic: A Plan for America (EHE) jurisdictions. The newsletter informs recipients of EHE-related policy updates, communications from federal partners, success stories, and other related EHE information. As the CDC PS19-1906 National Partner and HRSA-20-089 Systems Coordinator Provider recipients, NASTAD also launched an EHE website to house programmatic updates, share strategies and outcomes from Phase 1 jurisdictions, and connect health departments with the community. For questions, comments, or content contributions, please contact Mike Weir. 
---
Hill Happenings 
Fiscal Year 2023 Appropriations  
On June 8, the House of Representatives approved a deeming resolution (H.R. 1151) that sets a $1.6 trillion topline spending cap for the Fiscal Year 2023 (FY2023) appropriations package, kicking of the spending process in the lower chamber. Although appropriators may not stick to the budgetary total established in the deeming resolution, the bill allows House committee staff to start drafting bill text and move the appropriations process forward in the absence of a bipartisan budget resolution.
Additionally, House Appropriations Chair Rosa DeLauro (D-CT-03) announced the Committee's schedule for marking up the FY2023 bills. The House Appropriations Subcommittee on Labor, Health and Human Services, Education, and Related Agencies is expected to markup its bill on June 23, which will then be taken up by the full Appropriations Committee on June 30.
NASTAD is monitoring the FY2023 appropriations process and will advocate for the highest possible funding levels on behalf of HIV and hepatitis programs. 
---
Administration Updates 
New Campaign Seeks to Improve Health of People With HIV  
The Department of Health and Human Services (HHS) has launched a national campaign called "I am a Work of ART," to encourage people with HIV who are not in care to seek and stay in care and achieve viral suppression. The campaign features individuals with HIV from different backgrounds—cisgender, transgender, Black, Latino, American Indian, younger, and older—who share their stories about living and thriving as a "Work of ART." 
HHS Awards $115 Million to Support Ending the HIV Epidemic Initiative  
The Health Resources and Services Administration (HRSA) awarded nearly $115 million to 60 recipients to help implement the Ending the HIV Epidemic in the U.S. (EHE) initiative. Awards will support innovative strategies that help people with HIV access care, support, and treatment services to live longer healthier lives.
Awards fund 60 recipients linking people with HIV to essential care, support, and treatment, and providing workforce training and technical assistance. They include: 
Nearly $103 million to 39 metropolitan areas and eight states (Mississippi, Kentucky, Missouri, South Carolina, Alabama, Arkansas, Oklahoma, and Ohio) to implement strategies and interventions to provide core medical and support services to reduce new HIV infections in the U.S.; 
$4 million to provide workforce capacity development and technical assistance to 11 Ryan White HIV/AIDS Program AIDS Education and Training Centers Programs across the country; and 
$8 million to two non-profit organizations to support grantees with technical assistance and health care and social systems coordination. 
A list of the FY 2022 HRSA HIV/AIDS Bureau (HAB) EHE award recipients can be found here.
National HIV Testing Day 
The Centers for Disease Control and Prevention (CDC) observes National HIV Testing Day (NHTD) annually on June 27, and the theme for 2022 is "HIV Testing is Self-care." For many people, taking an HIV test is taking care of themselves because knowing their status gives them powerful information to help them stay healthy. This NHTD, you can emphasize and encourage HIV testing by sharing ready-to-use content from the Let's Stop HIV Together (Together) NHTD toolkit.
Biden Administration Drops Appeal Against Federal Court Ruling that Strikes Down DOD Laws That Discriminate Against PLWH 
On June 7, the Biden Administration announced that it would not challenge a federal court's ruling that found the Department of Defense's (DOD) policies barring PLWH from deploying and commissioning as officers in the U.S. military unconstitutional. The DOD Defense Secretary issued a memorandum detailing the changes in DOD regulations that would ensure that the department's policies are in compliance with federal law. Specifically, the Defense Secretary confirmed that "individuals who have been identified as HIV-positive, are asymptomatic, and who have clinically confirmed undetectable viral load will have no restrictions applied to their deployability or to their ability to commission while a Service member solely on the basis of their HIV-positive status." Advocates cheered the Administration's decision to not appeal the case, citing the outdated nature of the discriminatory policy.
CDC MMWR: Characteristics of Adults Aged ≥18 Years Evaluated for Substance Use and Treatment Planning — United States, 2019
CDC MMWR: Monkeypox Outbreak — Nine States, May 2022 
CDC Report: Adolescent Behaviors and Experiences Survey 
CDC Fact Sheet: Recommendations for Correctional and Detention Settings 
This document summarizes testing, vaccination, and treatment recommendations for HIV, viral hepatitis, sexually transmitted infections (STIs), and TB and highlights critical public health actions applicable at intake, during incarceration/ detention, and at release. 
SAMHSA NOFO: State Opioid Response Grant Program 
SAMHSA is announcing a State Opioid Response (SOR) grant funding opportunity that will provide nearly $1.5 billion to states and territories to help address the Nation's opioid addiction and overdose epidemic. The SOR grant program provides formula funding to states and territories for increasing access to FDA-approved medications for the treatment of Opioid Use Disorder (OUD), and for supporting prevention, harm reduction, treatment, and recovery support services for OUD and other concurrent substance use disorders (SUD). Applications are due July 18.
---
Resources 
Systems Coordination Provider Project  
NASTAD's EHE mentoring program held its fourth monthly learning session on May 18. Darnell Barrington with the Southern AIDS Coalition presented on Advocacy. Currently there are 28 mentees from 22 jurisdictions engaged in the program. For additional information, please contact Darion Banister 
Racial Equity 101: An Introduction to Foundational Concepts to Inform EHE Planning and Implementation  
NASTAD's PS19-1906 Component A Ending the Epidemic (EHE) Technical Assistance (TA) team has partnered with Health Justice to deliver a series of trainings focused on racial equity foundational concepts available to EHE Phase 1 jurisdictions. This introductory training seeks to ensure participants gain a baseline understanding of key racial equity concepts through self-reflection, large group discussion, breakout groups, and brief didactic lecture. Participants will acquire a common language and analysis for engaging with and discussing issues of race, racism, and equity. The training content will be specifically tailored to public health practitioners and health departments working to end the HIV epidemic. Training #3 will be held on June 30 from 1:00 – 5:00 PM ET: Registration Link. This training will cover the same content from the first two June dates. Part two of the training will be held in July.
Social Determinants of Health (SDH) Highlight  
NASTAD is conducting an ongoing series that highlights the intersection of HIV prevention and care with a specific social determinant of health (SDH). Our upcoming topic is Legal Support and Access. You can look forward to more information about and programming surrounding this being released soon. If you have recommendations on a SDOH topic content area or experts in those areas, please reach out to Rodderick Sheppard. 
RFP for consultants to support NASTAD's Housing Learning Collaborative (HLC) 
This RFP is intended for experts with demonstrated expertise and experience in providing technical assistance (TA) to health departments on housing support services impacting people with HIV or vulnerable to HIV and HIV housing policy. 
To learn more about this opportunity, please read through the RFP available here: https://nastad.org/careers/rfp-consultants-virtual-housing-learning-collaborative 
The RFP will stay open until June 28, 2022. Please share on distribution lists or with any contacts you think may be interested in applying. Reach out to Kristina Santana with questions. 
NASTAD Video Series: Conversations from the CommuniTEA: Fostering Health Department Engagement to End the HIV Epidemics 
NASTAD is pleased to present this video series as part of the CDC-funded CBA Supplemental project, Community Engagement for Ending the HIV Epidemic (EHE). The video series follows different local influencers within the LGBTQIA community as they discuss what community engagement looks like for their communities and how to strengthen partnership opportunities within EHE. These videos can be used to promote EHE to community members and collaboration throughout the planning and implementation processes.
To explore this resource and other community engagement resources, visit: www.nastad.org/community-engagement
New NASTAD PrEP Access Resource 
NASTAD is excited to announce another long-acting injectable PrEP resource: Long-Acting Injectable Cabotegravir Dosing: An Infographic. This resource accompanies Long-Acting Injectable PrEP is Here: Frequently Asked Questions (FAQs) for Implementation, released on May 6. Both resources are located on the Long-Acting Injectable (LAI) PrEP page of NASTAD's PrEP Access Microsite. 
This tool is meant to assist HIV prevention programs with discussing the many pieces of LAI implementation with PrEP team members and clients. 
Please contact NASTAD's PrEP team at PrEP@NASTAD.org with questions. 
NACCHO/NCSD webinar: "Check Yourself: How LHDs Can Use Self-Collected STI Tests" 
Are you interested in learning more about innovative ways for clients to complete STI testing outside of the clinic? Well, look no further! The National Coalition of STD Directors (NCSD) has partnered with LetsGetChecked, a leading virtual care company, to create the Check Yourself Program. Check Yourself is designed to provide health departments with a platform for their patients to complete STI tests without having to come to the clinic. This testing initiative supports health departments to offer options to their patients without having to create their own system and allows clients to feel empowered, as well as have access to the care that they need to live long and healthy lives. Join NACCHO on Thursday, July 14th at 2 pm EST for an action-packed webinar to learn about the initiative from NCSD and LetsGetChecked and hear from local health departments about how they are using the platform. Joining will be Dr. Shobita Rajagopalan, Senior Physician and STD Clinical Chief/Associate Medical Director at Los Angeles County Department of Public Health, and Alicia Steines, a public health nurse at Linn County Public Health in Iowa, who will share their experiences using the platform. 
If this webinar is of interest to you, please register using this link. 
CAI Launches National Campaign: Imagine: Ending HIV. It's Possible. 
CAI's Technical Assistance Provider-innovation network (TAP-in) launches Imagine: Ending HIV. It's Possible, a national campaign to showcase how RWHAP leaders at every level have been innovating and using novel approaches and strategies to achieve the goal of ending the HIV epidemic. Join our webinar on June 30th to learn more and learn how to access the campaign toolkit. 
JAIDS: Geographic Variation in HIV Testing Among Transgender and Nonbinary Adults in the United States 
"Transgender and nonbinary (TNB) populations are disproportionately affected by HIV and few local health departments or HIV surveillance systems collect/report data on TNB identities. Our objective was to estimate the prevalence of HIV testing among TNB adults by U.S. county and state, with a focus on the Ending the HIV Epidemic (EHE) geographies."This Digital Supplement reports state- and county-level estimates of ever and recent HIV testing among transgender and non-binary adults living in the U.S. Data for this analysis come from the 2015 U.S. Transgender Survey conducted by the National Center for Transgender Equality. 
JAIDS: The Organization, Content, and Case-Finding Effectiveness of HIV Assisted Partner Services in High HIV Morbidity Areas of the United States 
EHE Community of Practice (CoP) on NASTAD's Online Technical Assistance Platform (OnTAP) 
NASTAD and NACCHO manage a virtual Community of Practice (CoP) to support peer-to-peer learning and mentorship for EHE jurisdictions. The EHE CoP is housed on NASTAD's online technical assistance platform (OnTAP) for those leading their jurisdictions' EHE efforts at local and state health departments, to share resources and news, discuss challenges and successes, access notes from monthly EHE Office Hours calls, and request technical assistance (TA). If you need access to OnTAP, please contact Krupa Mehta.
Ending the HIV Epidemic Jurisdictional Directory 
NASTAD maintains an Ending the HIV Epidemic (EHE) Jurisdictional Directory. Health department staff members are encouraged to update their jurisdiction's information using this brief form.   
Jurisdictional Map of Phase 1 EHE Final Plans    
NASTAD released a resource that provides access to Phase 1 EHE websites and plans. Please email Krupa Mehta additional Phase 1 EHE plans for inclusion in this resource as well as any changes to existing plans. 
---
Job Postings 
RFP: Rapid Antiretroviral Therapy Initiation Systems Coordination Consultant – NASTAD  
NASTAD seeks a consultant to develop a toolkit reviewing rapid ART initiation systems coordination opportunities and strategies for newly diagnosed individuals who are uninsured or underinsured and ready to begin treatment. This project aims to increase rapid ART initiation systems awareness, financing, and coordination across RWHAP parts in EHE jurisdictions, including coordination with other payors and the identification of opportunities to integrate trauma-informed approaches in rapid ART initiation strategies. The submission deadline is close of business EDT on Monday, June 27, 2022.
---
News Bulletin
Monkeypox Could Be Nothing—Or It Could Be the Next Syphilis 
"Where, exactly, is the outbreak headed? When I asked five experts for their predictions, they would say only one thing for certain: Monkeypox is not the next COVID-19. It's simply not transmissible enough to cause infections on the scale of the pandemic, nor does it seem to be a particularly deadly virus. (None of the 1,200 patients has died so far.) But beyond that, their views ranged widely: The outbreak may be over before we know it; or it might become a modest, intermittent problem; or it could transform into an ever-present risk and inconvenience, like the next genital herpes. Here are three possible paths monkeypox could take." 
Hep C Outreach and Anonymity at Harm Reduction Vending Machines 
"Vending machines have proven to be an unexpected but largely successful harm reduction tool in numerous countries…New research out of Australia, published in the Harm Reduction Journal, suggests that the vending machine sites could be a point of contact between people who use drugs and hepatitis C testing and treatment. In short, members of medical or harm reduction organizations could set up near the machines and offer people referrals or contact details for hepatitis C services."