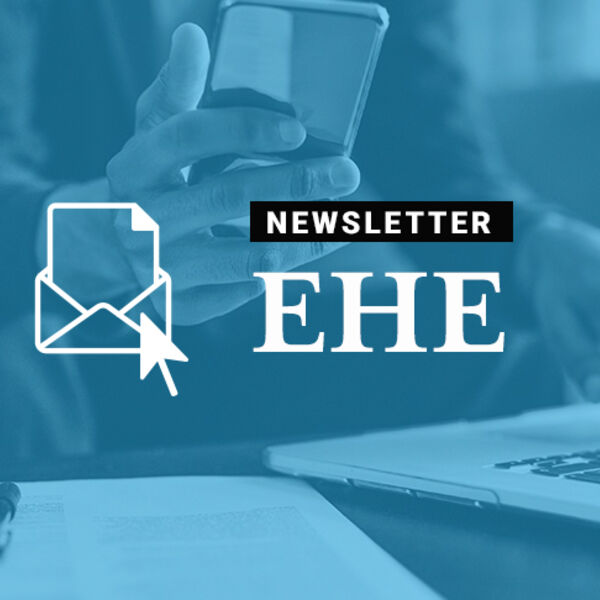 Ending the HIV Epidemic Newsletter
NASTAD, in collaboration with the National Association of County and City Health Officials (NACCHO), the Council of State and Territorial Epidemiologists (CSTE), and the National Coalition of STD Directors (NCSD), distributes a monthly newsletter to Phase 1 Ending the HIV Epidemic: A Plan for America (EHE) jurisdictions. The newsletter informs recipients of EHE-related policy updates, communications from federal partners, success stories, and other related EHE information. As the CDC PS19-1906 National Partner and HRSA-20-089 Systems Coordinator Provider recipients, NASTAD also launched an EHE website to house programmatic updates, share strategies and outcomes from Phase 1 jurisdictions, and connect health departments with the community. For questions, comments, or content contributions, please contact Mike Weir. 
---
Hill Happenings 
Fiscal Year 2024 Appropriations 
Appropriators in both parties are gearing up to resolve major political battles over federal spending in the 118th Congress, including resolving the national debt limit crisis and issuing Fiscal Year 2024 (FY2024) appropriations bills. On February 15, Senate leaders announced appropriations committee assignments, including naming Sen. Baldwin (D-WI) as Chair of the Senate Appropriations Labor, Health and Human Services, Education, and Related Agencies (LHHS) Subcommittee. Sen. Moore-Capito (R-WV) will serve as ranking member. Additionally, on February 13, the House LHHS Subcommittee announced that it will hold public witness hearings for the FY2024 budget on March 23, 2023. 
The progress made by spending committees comes ahead of the President's Executive Budget Request to Congress, which is set to release on March 9. The Executive Budget is a non-binding budget recommendation that anchors spending discussions in Congress by providing a starting point for spending level allocations and highlighting the Administration's policy priorities. Additionally, FY2024 spending talks could drag into the second half of the year as a result of high-stakes debt ceiling negotiations and House Republicans' hard-line approach to spending cuts. NASTAD will continue to monitor the appropriations process and advocate for the highest funding level on behalf of HIV and hepatitis programs.
Representatives Introduce National Black HIV/AIDS Awareness Day 
On February 7, Co-Chair of the Congressional HIV/AIDS Caucus Representative Barbara Lee (D-CA-12) reintroduced a resolution (H.Res.911) commemorating National Black HIV/AIDS Awareness Day (NBHAAD). The resolution supports the goals of NBHAAD by recognizing the progress made to end the epidemic and recommits the nation to the work remaining in the fight against HIV, including supporting effective and comprehensive HIV prevention and education programs, reducing the impact of incarceration as a driver of new HIV transmissions within the Black community, and encourages comprehensive prevention, treatment, and care strategies that empower public health workers, educators, faith leaders, and other stakeholders to engage their communities to help decrease violence, discrimination, and stigma toward individuals who disclose their sexual orientation, gender identity, or HIV status. NASTAD co-sponsored the reintroduction of H.Res.911. 
---
Administration Updates
EHE Quarterly Stakeholder Webinar: HIV and Health Equity 
The November EHE Quarterly Stakeholder Webinar took place on November 15, 2022, and highlighted HIV and health equity across the United States. The forum provided an opportunity for community members and government officials to interact during a question-and-answer session. Watch the presentation and view the presentation slides, which include innovative methods of health equity through evidence-based practices. 
NIH Solicits FY23 EHE Implementation Research Projects 
The National Institutes of Health (NIH) is accepting applications from the 19 CFARs and 7 ARCs for implementation research projects in four scientific areas: 
Syndemic Approaches to HIV Prevention, Treatment or Care 
Leveraging Pharmacies to Advance HIV Testing, Prevention, and Care 
Strategies to Improve Linkage to HIV Care and Services Post-Incarceration 
Cluster Detection and Response Strategies 
The NIH-supported EHE projects identify, tailor, and test evidence-based interventions to strengthen HIV testing, prevention, and treatment services that optimize adherence, retention, and health outcomes, particularly in populations most affected by HIV. The resulting findings, lessons, and tools inform federal and nonfederal stakeholders about effective, evidence-based practices that can be replicated and scaled up in other jurisdictions and settings to help achieve the goals of the EHE initiative and National HIV/AIDS Strategy. 
NIH requires that proposals for EHE implementation research projects be developed in collaboration with community partners in one or more EHE jurisdictions. Community partners may include local, county, or state health departments; community-based organizations; clinics receiving funds from CDC, HRSA, SAMHSA, or IHS; and others.
CFARs and ARCs may work in EHE jurisdictions outside of their institution's immediate location. 
CDC Webinar: HIV Is Not a Crime: A Roundtable Discussion on Legal, Health & Equity Considerations Related to HIV Criminalization 
In honor of HIV Is Not a Crime Awareness Day, ChangeLab Solutions and the Centers for Disease Control and Prevention (CDC) have gathered experts on HIV law, policy, and research to discuss the importance of HIV decriminalization; CDC's new HIV criminalization assessment tool; and the path toward a more equitable future. This discussion is for public health practitioners, policymakers, and partners involved in HIV prevention. This roundtable will be held on Tuesday, February 28, at 1:00 PM ET. Please use this link to register for this virtual roundtable.
Biden Administration Announces Unwinding of COVID-19 Public Health Emergency 
On January 30, the Biden Administration announced that it would begin unwinding the COVID-19 national emergency and the related public health emergency (PHE), with an end date of May 11. The COVID-19 national emergency was issued on March 13, 2020, and renewed for the final time on February 2, 2023. The COVID-19 PHE was declared on January 31, 2020, and was periodically renewed in light of the ongoing global spread of COVID-19. The wind-down period aligns with the Biden Administration's previous commitment to give at least 60 days' notice prior to termination of the PHE. The Administration highlighted the importance of gradually unwinding the flexibilities in health spending and coverage afforded by the PHE in order to ensure that patients do not unpredictably lose access to care.
HHS Updates HIV Clinical Guidelines for People Living with HIV who Breastfeed Infants 
On February 1, HHS updated HIV clinical practice guidelines for the use of antiretroviral drugs during pregnancy to include a new section that incorporates breastfeeding options for people with HIV. The updated 2023 guidelines integrate community input and recent evidence-based data which show that restricting breastfeeding may increase the inequities that already exist for many women with HIV and the maternal and infant health benefits from breastfeeding for PLWH on antiretroviral therapy with sustained undetectable viral load. Due to the potential of HIV transmission in human milk, previous clinical guidelines in the United States did not recommend breastfeeding for individuals with HIV in the United States.
CDC Releases New National HIV Behavioral Surveillance (NHBS) Report 
On January 30, CDC released "HIV Infection, Risk, Prevention, and Testing Behaviors Among Men Who Have Sex with Men," a special report from the 2021 National HIV Behavioral Surveillance (NHBS) system. This report provides descriptive, unweighted data that can be used to describe HIV infection among men who have sex with men (MSM). It also provides the percentages of MSM reporting specific behavioral risk factors, HIV testing, and participation in prevention programs. The NHBS system is useful for assessing behavioral risk factors and the use of prevention efforts over time. It also assists in identifying new HIV prevention opportunities for MSM and other key populations. 
FDA Issues Draft Guidance with Comment Period Revising Recommendations for Blood Donor Eligibility  
On January 27, the US Food and Drug Administration (FDA) issued draft recommendations for industry revising blood donor eligibility for people that the CDC identifies as being at increased risk for transmitting HIV. The proposed guidance eliminates time-based deferrals for men who have sex with men (MSM) and women who have sex with MSM, replacing it with gender-inclusive, individual risk-based questions to assess blood donor eligibility. Under the proposal, a prospective donor who does not report having new or multiple sexual partners, and anal sex in the past three months, may be eligible to donate, provided all other eligibility criteria are met. The FDA is soliciting public comment on the non-binding draft guidance to inform a final recommendation statement. 
President Biden Delivers State of the Union Address 
On February 7, President Biden delivered the 2023 State of the Union Address, providing updates to a joint session of Congress on the Administration's priorities and work to date. The President highlighted key bipartisan legislation that was passed during his first two years in office, particularly the Bipartisan Infrastructure Deal and the Inflation Reduction Act, and priority issues that Congress should address. Notably, President Biden called on Congress to advance efforts to beat the opioid epidemic and stem overdose deaths. Although the White House highlighted harm reduction as a key public health intervention, the President's address underscored policing and class wide scheduling approaches to disrupting the trafficking, distribution, and sale of fentanyl as a major priority. Additionally, the President highlighted efforts to end cancer deaths, which could include a White House initiative to eliminate hepatitis C virus (HCV) in the US.
NIH Releases FY2024 HIV/AIDS Professional Judgement Budget 
On February 9, the National Institutes of Health (NIH) Office of AIDS Research (OAR) released the Fiscal Year 2024 NIH HIV/AIDS Professional Judgment Budget: Advancing Science and Enhancing Partnerships. For FY2024, NIH requests $3.673 billion, an increase of $479 million, or 15 percent, over the Fiscal Year 2022 enacted budget of $3.194 billion for NIH HIV/AIDS research. Each year, OAR is legislatively mandated to develop the judgement budget, which highlights accomplishments in HIV/AIDS research during the prior year and estimates the amount of additional funds needed to advance progress in priority areas of science. The FY2024 judgement budget requests an increase in funding to expand basic biomedical and behavioral research, understand the biological, behavioral, and social conditions associated with effects of HIV across the lifespan, and strengthen the capacity and diversity of the HIV/AIDS research workforce. 
NASTAD Calls on Biden Administration to Fully Fund National PrEP Program in FY2024 
On February 16, NASTAD, the Federal AIDS Policy Partnership, and the PrEP4All coalition called on the Biden Administration to include discretionary funding for a National PrEP Program at CDC in the FY2024 Executive Budget Request to Congress. The advocates urged the Office of Management and Budget (OMB) to include $200 million in funding for the program distributed through the CDC Division of HIV Prevention (DHP). Additionally, the advocates urge the White House to include report language that would help to ensure integration and implementation of a PrEP program that is national in scope. 
NASTAD Submits Comment Urging CMS to Boost Medicare Coverage of PrEP for HIV 
On February 11, NASTAD and the HIV Health Care Access Working Group, the HIV Prevention Access Coalition, and Federal AIDS Policy Partnership submitted comment urging Centers for Medicare and Medicaid Services (CMS) to boost Medicare coverage of PrEP and the ancillary services ancillary services necessary to fill and refill a PrEP prescription. The coalition called on CMS to quickly cover provider-administered injectable PrEP to ensure that Medicare enrollees will have equitable access to the full range of measures available to prevent the spread of HIV and save lives. Additionally, the coalition urged CMS to update its coverage for HIV and sexually transmitted infection (STI) testing and screening to increase coverage frequency to a level that is consistent with the screening and testing protocols for both long-acting and oral PrEP. 
FDA Authorizes First Point-of-Care Mpox Test 
On February 10, the FDA granted emergency authorization for the first mpox point-of-care test. FDA authorized use of Cepheid's Xpert Mpox test, a real-time PCR assay packaged in a single-use cartridge. Although the Biden Administration phased out the mpox public health emergency (PHE) which expired on January 31, 2023, FDA approved emergency use of the test due to the potential for life-threatening illness posed by mpox.
CDC Releases Youth Risk Behavior Survey Data Summary & Trends Report 
On February 13, CDC released the Youth Risk Behavior Survey Data Summary & Trends Report: 2011-2021, which provides an important snapshot of trends in adolescent health and well-being related to mental health, sexual behavior, substance use, and experiences of violence. The report data show that many teens are experiencing increasingly high levels of violence, sadness, and suicide risk. In particular, LGBQ+ youth were substantially more likely to have experienced all forms of violence and had worse mental health outcomes than their heterosexual peers. 
CDC Provisional Drug Overdose Death Counts 
A February 15 update to the CDC National Center for Health Statistics National Vital Statistics System Provisional Drug Overdose Death Counts show a slight decline in record-high overdose deaths from September 2021 – September 2022.
---
Resources 
2023 Public Health Associate Program (PHAP) - CDC 
Deadline: February 28
On behalf of the Centers for Disease Control and Prevention (CDC), we invite you to partner with us as we launch the 2023 Public Health Associate Program (PHAP) host site recruitment initiative. PHAP is seeking exceptional sites to host an associate from October 2023 to October 2025. Public health organizations have hosted associates working in a variety of public health areas, such as prevention of sexually transmitted diseases, tuberculosis, HIV, and other communicable diseases; chronic disease prevention; environmental health; public health preparedness; immunization; injury and violence prevention; maternal and child health promotion; accreditation; and access to healthcare. PHAP is a paid two-year, on-the-job, training program for early-career public health professionals. PHAP currently has more than 300 associates fulfilling hands-on workforce needs at host sites across 47 states, the District of Columbia, and 4 US territories. Associates are employed by CDC and work in state, tribal, local, and territorial public health departments; nongovernmental organizations; public health institutes and associations; academic institutions; and community-based organizations. If you need more information about PHAP or the application process, please don't hesitate to email phap@cdc.gov or call 404-498-0030.
CDC Science Brief: Detection and Transmission of Mpox Virus 
These updates incorporate findings from a growing body of scientific evidence that now show some people can spread mpox virus to others from one to four days before symptoms of mpox appear. This is known as presymptomatic spread. There is currently no evidence showing that people who never develop symptoms have spread mpox virus to someone else. 
NASTAD: HIV Criminalization, Data Privacy, and the Role of Health Departments Consultation 
NASTAD is hosting a consultation on HIV Criminalization, Data Privacy and the Role of Health Departments in Seattle, WA on February 28, 2023. The consultation will provide peer-to-peer information sharing on how health departments have engaged in HIV criminalization modernization reforms in their jurisdictions, identify engagement opportunities with law enforcement partners, including prosecutors and identify opportunities to safeguard public health data. Participation in this consultation is open to CDC PS20-2010 Component A Phase One health department staff. NASTAD can provide some travel support to one person per jurisdiction. To register for this meeting, please click here. Please email eschreiber@nastad.org with questions. 
NACCHO RFP for Instructional Design Consultant: RFP-Instruction-Design-Consultant.pdf (naccho.org) 
HIV Cluster Detection and Response Learning Collaborative: Apply Now 
CAI's Technical Assistance Provider – innovation network (TAP-in), together with the New York State AIDS Institute's Center for Quality Improvement and Innovation (CQII), is launching an HIV Cluster Detection and Response Learning Collaborative. This Collaborative aims to improve HIV cluster detection and response efforts to reduce the number of new HIV diagnoses and better link people newly diagnosed with HIV to care. Join other EHE jurisdictions funded by HRSA to participate in a 15-month learning collaborative that will build community partnerships, share lessons learned from other jurisdictions, discover the latest evidence-based practices, and provide strategies for updating HIV cluster and detection plans. For more information and to apply. 
CSTE 2023 Annual Conference Registration is Now Open! 
Registration for the 2023 CSTE Annual Conference in Salt Lake City, Utah is now open! This year's Annual Conference will take place June 25-29, 2023. An early bird discount is offered for registrations completed by 11:59 pm EDT on Thursday, May 4, 2023. Click HERE to register for the 2023 Annual Conference! 
CSTE Technical Assistance Request Form - EHE Jurisdictions 
CSTE, in collaboration with CDC, NASTAD, and Tsuro Consulting, is offering virtual technical assistance to support Ending the HIV Epidemic (EHE) jurisdictions. The aim of this offering is to support EHE jurisdictions seeking assistance with implementing EHE plans. For technical assistance, please complete the CSTE Technical Assistance Request Form - EHE Jurisdictions. 
CSTE Infectious Disease Peer-to-Peer TA Consultancy Form - HIV 
The CSTE Infectious Disease Program is pleased to offer coordination of peer-to-peer technical assistance. CSTE's HIV peer-to-peer technical assistance will be conducted virtually at this time. To give or receive peer-to-peer technical assistance, please complete the CSTE Infectious Disease Peer-to-Peer TA Consultancy Form.
If you have any questions regarding HIV peer-to-peer technical assistance, please reach out to Symone Richardson at srichardson@cste.org. If you have any questions about completing the consultancy form, please reach out to Akila Simmons at asimmons@cste.org.
CAI Webinars 
Please join CAI's Technical Assistance Provider-innovation network (TAP-in) for our upcoming webinars:  
Integrating Services to Address the Syndemics of HIV/STIs/Viral Hepatitis/Substance Use on Tuesday, February 28, from 12:00 – 1:00 PM ET

In this webinar, attendees will learn more about the benefits of a Syndemic Approach and technical assistance resources available to assist with designing and implementing a Syndemic approach.   

Coordinating, Communicating, and Collaborating - The 3 Cs for Cluster Detection & Response on Tuesday, March 7, from 12:00 – 1:15 PM ET

In this webinar, attendees will learn more about how the Respond pillar embodies the collaborative, data-guided approach that is critical to the overall success of the Ending the HIV Epidemic initiative. 
EHE Community of Practice (CoP) on NASTAD's Online Technical Assistance Platform (OnTAP) 
NASTAD and NACCHO manage a virtual Community of Practice (CoP) to support peer-to-peer learning and mentorship for EHE jurisdictions. The EHE CoP is housed on NASTAD's online technical assistance platform (OnTAP) for those leading their jurisdictions' EHE efforts at local and state health departments to share resources and news, discuss challenges and successes, access notes from monthly EHE Office Hours calls, and request technical assistance (TA). If you need access to OnTAP, please contact Krupa Mehta. 
Ending the HIV Epidemic Jurisdictional Directory 
NASTAD maintains an Ending the HIV Epidemic (EHE) Jurisdictional Directory. Health department staff members are encouraged to update their jurisdiction's information using this brief form.   
Jurisdictional Map of Phase 1 EHE Final Plans    
NASTAD released a resource that provides access to Phase 1 EHE websites and plans. Please email Krupa Mehta additional Phase 1 EHE plans for inclusion in this resource, as well as any changes to existing plans. 
---
Job Postings 
Florida Department of Health – Palm Beach County 
To apply, please send resumes to Robert Scott, Robert.Scott@flhealth.gov. These are all $20/hr, in-office roles with possible remote flexibility. 
EHE Navigator: This position's work will be actively guided by the Palm Beach County Ending the Epidemic (EHE) Plan, including the four pillars and their goals, objectives, strategies and activities. Incumbent will assist in the planning, coordination, implementation and monitoring of the goals, objectives, strategies and activities set forth in the Palm Beach County Ending the Epidemic (EHE) Plan, in collaboration with other Area 9 EHE funding recipients, to include, but not limited to: Palm Beach County, FoundCare, and Florida Community Health Centers.
PrEP Navigator: This position's work will be actively guided by the Palm Beach County Ending the Epidemic (EHE) Plan, including the four pillars and their goals, objectives, strategies and activities. Incumbent will link high-risk negative persons to available Pre-Exposure Prophylaxis (PrEP) and non-occupational Post Exposure Prophylaxis (nPEP) services with the goal of significantly reducing the number of new HIV infections among high-risk populations. Incumbent will assess and increase the knowledge, desirability, accessibility, and adherence of PrEP among referred high-risk individuals.
Digital Media Manager: This position is responsible for developing and coordinating the area HIV digital media presence through multiple platforms. Developing digital marketing strategies, creating social media content, collaborating with community partner organizations, and creating new ad campaigns to advance Ending the HIV Epidemic (EHE) in Palm Beach County. Tracking data from digital campaigns to assist with EHE goals. 
EHE Project Coordinator – Jacksonville, FL 
The EHE Project Coordinator will be responsible for coordination, monitoring and oversight of Ending the HIV Epidemic efforts in the Jacksonville Ryan White Part A Transitional Grant Area (TGA) servicing Duval, Clay, Nassau and St. Johns County. The Coordinator, reporting to the Ryan White Program Manager, will be responsible for coordination of project activities, support of project-specific meetings, and development and implementation of community engagement strategies. The EHE Coordinator, in collaboration with key stakeholders, will be responsible for the implementation of the required strategies that align with the four pillars of the national Ending the HIV Epidemic plan as well as activities and outcomes associated with the plan. The EHE Coordinator will work closely with STD/HIV/Hepatitis Program (SHHP) staff involved in coordinating Ending the HIV Epidemic activities, key constituents in the Jacksonville TGA, HIV prevention and care providers as well as other partners.
Manager, Surveillance and Prevention Integration – NASTAD  
The Manager, as part of NASTAD's prevention team, supports the organization's capacity to provide technical assistance (TA) to health departments (HDs) and community-based organizations (CBOs) to implement high-impact HIV prevention programs. The position works primarily on NASTAD's CDC-funded Capacity Building Assistance (CBA) program to provide TA to HDs implementing CDC PS18-1802, and to CBOs implementing CDC PS21-2102 in the South region, and to support the implementation of the National HIV Cluster and Outbreak Detection and Response Implementation Learning Collaborative (CDR ILC). 
Manager, Legal Research – NASTAD 
The Manager, Legal Research provides legal and policy research and analysis as part of NASTAD's technical assistance and capacity building assistance work.  This position will implement key activities under NASTAD's health systems legal and policy portfolio, including conducting public health legal research, synthesizing complex policy material, and supporting development of webinars, peer learning opportunities, and deliverables to support health department efforts to navigate federal, state, and local laws and policies.
Senior Program Analyst, HIV - NACCHO
We are seeking a motivated person with experience in managing Ryan White programs at the state or local level to fill this new position. The position will be leading our program portfolio focusing on care and treatment for persons living with HIV. Experienced persons from priority populations most impacted by HIV are strongly encouraged to apply. The successful candidate will also have experience in syndemic and equity approaches to program design, implementation, evaluation, and community engagement.
Senior Program Analyst, STI - NACCHO
We are seeking a motivated person with experience working to address sexually transmitted infections at the state or local level to fill this position. The position will be leading our program portfolio focusing on syphilis and congenital syphilis. The successful candidate will also have experience in syndemic and equity approaches to program design, implementation, evaluation, and community engagement and a strong understanding of approaches to virtual learning communities and technical assistance provision. 
Program Analyst, HIV - NACCHO
We are seeking a motivated person with experience in project management and organization and experience with HIV. An understanding of how local health departments are engaged in efforts to address HIV is also appreciated. 
Senior Program Assistant, HSHH/MCAH - NACCHO
We are seeking a motivated person with experience in project coordination, administration, communications, invoices, and contracts. An understanding of how local health departments function is also appreciated. This position will be split between the HSHH and maternal, child, and adolescent health team. 
---
News Bulletin 
ONAP's Harold Phillips Speaks to Medical Students about EHE & NHAS 
"In December, Harold Phillips, Director of The White House Office of National AIDS Policy (ONAP), spoke to medical students at the George Washington University School of Medicine and Health Sciences 9th Annual Clinical Public Health Summit on HIV. The summit, co-created in partnership with NASTAD (National Alliance of State and Territorial AIDS Directors) offers medical students the chance to develop innovative project proposals that support the Ending the HIV Epidemic in the U.S. (EHE) initiative's goals and the updated National HIV/AIDS Strategy (2022 – 2025) (NHAS)." 
CDC adds COVID vaccine to routine immunization schedule for kids, adults 
"COVID-19 vaccines are now included among the routine shots recommended by the Centers for Disease Control and Prevention (CDC) for children, adolescents and adults. 
The 2023 list includes shots for the flu, measles mumps and rubella, polio, and other inoculations. The vaccine schedule represents the current recommendations for people as a regular part of their vaccinations against common infectious diseases. It does not mean the CDC is requiring a COVID-19 shot for children or that schools will have to require that students receive the shot before enrolling." 
Lawmakers ask Biden to add drug czar to Cabinet 
"A group of congressional lawmakers on Thursday called on President Biden to reinstate the Director of the Office of National Drug Control Policy (ONDCP) to a Cabinet-level position in order to better address the overdose epidemic in the U.S… They urged Biden to announce the reinstatement of this position to the Cabinet level in his upcoming State of the Union address on Feb. 7. The ONDCP coordinates with 19 federal agencies to lead U.S. drug policy as a component of the president's executive office. 
The head of the ONDCP, a role currently occupied Rahul Gupta, was a Cabinet-level position until 2009, when former President Obama demoted it. The office was established in 1988 with the signing of the Anti-Drug Abuse Act by former President Reagan." 
NYC Declares Monkeypox Outbreak Over 
"New York City declared an end to its mpox outbreak Wednesday, crediting a successful vaccination campaign and mitigation efforts with keeping transmission very low for two straight months, according to the health department. The city reported more than 3,800 cases of mpox, formerly called monkeypox, between May 2022 and December 2022, according to its disease outbreak summary. At least two deaths were also reported. Cases peaked around 70 a day and fell to a rolling average of zero through most of last month, health officials say." 
Cook County Sees 17% Spike In Overdose Deaths Tied to Veterinary Drug Xylazine. Harm Reduction Groups Say Its Presence Is Spreading. 
"Alongside fentanyl, fatal overdose cases involving a veterinary drug almost unheard of in the area five years ago have quietly ballooned. Data from the Cook County Medical Examiner's Office shows 146 opioid-related deaths last year where xylazine was listed as a primary cause, marking a 16.8% increase from 2021. The current numbers are preliminary and will likely increase as there are 564 pending toxicology tests from last year as of Tuesday." 
A record of over 16 million people signed up for insurance through Obamacare 
"More than 16.3 million people enrolled in a health plan through the Affordable Care Act (ACA) during the most recent open enrollment period, marking the highest number of enrollees since the program was signed into law 10 years ago. This record amount of enrollments occurred between Nov. 1 and Jan. 15 and represented nearly 2 million more people than the number that enrolled the previous year. According to the White House, 3.6 million people, or 22 percent of those who signed up in this enrollment period, were new to the Marketplace."