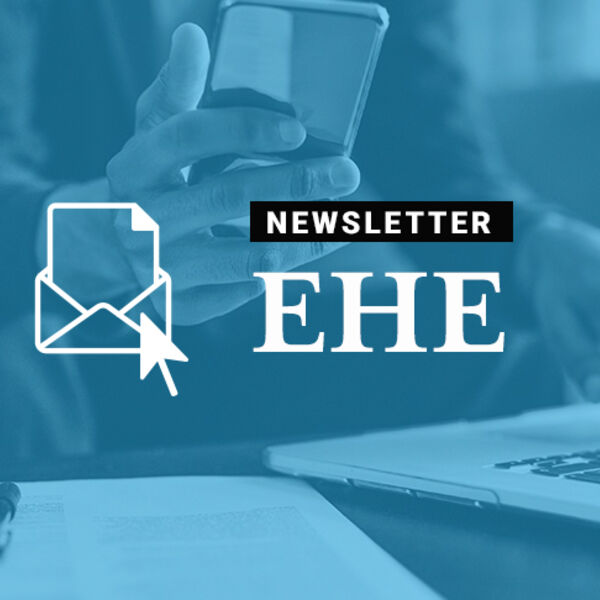 Ending the HIV Epidemic Newsletter
NASTAD, in collaboration with the National Association of County and City Health Officials (NACCHO), the Council of State and Territorial Epidemiologists (CSTE), and the National Coalition of STD Directors (NCSD), distributes a monthly newsletter to Phase 1 Ending the HIV Epidemic: A Plan for America (EHE) jurisdictions. The newsletter informs recipients of EHE-related policy updates, communications from federal partners, success stories, and other related EHE information. As the CDC PS19-1906 National Partner and HRSA-20-089 Systems Coordinator Provider recipients, NASTAD also launched an EHE website to house programmatic updates, share strategies and outcomes from Phase 1 jurisdictions, and connect health departments with the community. For questions, comments, or content contributions, please contact Mike Weir. 
---
Hill Happenings 
2022 Midterm Elections 
On November 8, voters across the nation cast their ballot in the 2022 mid-term elections, which will determine the majority party in Congress for the next two years. With large voter turnout and mail-in voting, the results for many elections still have not been announced, and the final party composition of both chambers is not yet clear. Although several races are still uncalled, the Republicans will pick up enough seats to gain control of the House. On November 12, Democrats secured the majority in the Senate after candidates in Nevada and Arizona won their elections. Georgia's Senate race will have a runoff on December 6, 2022, which could further expand Democrats' majority margin in the upper chamber. 
NASTAD will be reaching out to the new Members of Congress and providing them with information on our legislative agenda. NASTAD also encourages you to reach out to new congressional members once they are sworn-in in January by introducing your jurisdiction's programs and offering yourself as a resource.
Fiscal Year 2023 Appropriations  
Currently, the government is funded through a continuing resolution (CR) which temporarily extends Fiscal Year 2022 (FY2022) funding levels through December 16. Congress is not expected to resume spending talks until the results of the November mid-term elections are established, which may provide Republicans more leverage during appropriations negotiations if they regain a majority in the House of Representatives.
On November 1, NASTAD and the AIDS Budget and Appropriations Coalition (ABAC), a workgroup of the Federal AIDS Policy Partnership (FAPP), called on appropriators to support funding increases for domestic HIV, hepatitis, STI, TB, and related programs in the final FY2023 appropriation package. The coalition requested more resources for infectious disease prevention and surveillance programs, safety net programs like the Ryan White HIV/AIDS Program (RWHAP), the Housing Opportunities for Persons With AIDS Program (HOPWA), sexual health programs, and HIV/AIDS research. Notably, the coalition urged lawmakers to fund the creation of a new national program to finance and distribute PrEP.
NASTAD will continue to monitor the appropriations process and advocate for the highest funding level on behalf of HIV and hepatitis programs.  
---
Administration Updates 
AHEAD Dashboard Updates 
With the start of a new fiscal year, The Department of Health and Human Services (HHS) announced updates to America's HIV Epidemic Analysis Dashboard (AHEAD). 
AHEAD tracks progress toward the overarching EHE goals and provides EHE priority areas, communities, and other stakeholders with data to inform planning and decision-making. The six EHE indicators are HIV incidence, knowledge of HIV status, HIV diagnoses, linkage to HIV medical care, viral suppression, and PrEP coverage. 
Please sign up to receive email updates about the new features on AHEAD. Additionally, HHS is looking for stakeholder feedback on AHEAD which can be shared to contact@hiv.gov.
EHE HRSA Community Health Center NOFO 
The Health Resources and Services Administration (HRSA) Bureau of Primary Care released the FY2023 Ending the HIV Epidemic - Primary Care HIV Prevention (PCHP) notice of funding opportunity (NOFO, HRSA-23-025). HRSA will make approximately $50 million available for up to 140 health centers located in the targeted geographic locations. Health centers with service delivery sites in the targeted geographic locations that did not receive an FY 2020, FY 2021 or FY 2022 PCHP award are eligible to apply. View the FY 2023 PCHP one-pager for applicants. Visit the FY 2023 PCHP technical assistance (TA) webpage to access the NOFO, application aids, and other resources. Applications are due by 11:59 PM ET on Tuesday, January 17, 2023. 
HRSA will host a TA webinar for applicants: 
Date: Thursday, December 1 
Time: 3:00-4:00 p.m. ET 
To Join by Phone: 833-568-8864 
Webinar ID: 161 441 1331
CDC MMWR Details Disparities in Cases of Severe MPV Among PLWH  
On November 4, the Centers for Disease Control and Prevention (CDC) published a MMWR report detailing the occurrence of severe manifestations of monkeypox (MPV) in the US, particularly in persons with AIDS. The report revealed significant disparities in MPV case severity for Black men and persons experiencing homelessness, which reflect inequities in access to resources for the prevention, early diagnosis, and treatment of HIV infection, as well as missed opportunities to engage groups that have been socially or economically marginalized. CDC recommends that providers leverage existing HIV and sexually transmitted infection program resources and prioritize communities disproportionately affected by HIV to engage all persons with HIV infection in care and to increase access to monkeypox vaccination, diagnosis, and treatment. NASTAD is continuing to advocate for equitable access to MPV vaccination, diagnosis, and treatment as well as additional funding.
CDC MPV MMWR: Epidemiologic Features of the Monkeypox Outbreak and the Public Health Response — United States, May 17–October 6, 2022  
CDC Announces MPV Supplemental Funding 
The CDC is activating CDC-RFA-TP22-2201 Public Health Crisis Response Cooperative Agreement to support state and local public health MPV response efforts. CDC will award up to $16 million to select jurisdictions on the approved but unfunded (ABU) list for CDC-RFA-TP22-2201. Funding will be prioritized for jurisdictions reporting the highest numbers of cases during October 2022. Funding is intended to address urgent needs and to implement monkeypox response-related activities including efforts to increase vaccine accessibility and uptake, case and cluster investigation, surveillance, testing, communication, education, and outreach. 
CDC expects that resources will support a coordinated response across programs, including immunization, STI/HIV, communicable disease, and response. Staff from these programs are encouraged to participate in this call. For questions, please contact DSLRCrisisCoAg@cdc.gov.
---
Resources 
NASTAD Resource: Bevel Up Site and Safer Use Education Resource Collection 
The NASTAD Drug User Health Team is pleased to announce the release of the Bevel Up website and resource collection. Bevel Up is a comprehensive safer use website for exploring and sharing recommendations on vein care, safer injection, alternative routes of administration, and naloxone and overdose prevention. This resource was developed through the CDC-funded National Harm Reduction Technical Assistance Center in collaboration with project consultant Heather Edney. Bevel Up is created for community-based organizations, grassroots programs, health departments, and other groups running or supporting syringe services programs and other harm reduction service providers. Messages and recommendations come from current and former users with experience navigating the unregulated drug supply, health providers, and program staff who serve people who use drugs. In addition to ready-to-use cards, posters, comprehensive topic-specific guides, and social media posts, there are templates and instructions for customizing materials with program information and creating new versions.
Georgetown University O'Neill Institute Quick Takes:  
Meningococcal Disease Is a Growing Health Threat: this issue brief centers on the increasing number of invasive meningococcal disease outbreaks occurring amongst gay and bisexual men and other men who have sex with men across the U.S., the most recent of which in Florida. 
Preparing for the End of the COVID-19 Public Health Emergency: this issue brief focuses on the impact of several of the new initiatives implemented by the COVID-19 public health emergency and which of them should be made permanent moving forward as we prepare for future health threats. As we move further away from the initial COVID-19 crisis, HIV stakeholders should work to preserve beneficial policies and prepare for future health threats. 
NASTAD Resource: EHE Implementation Science Hub 
NASTAD is pleased to announce a collaboration with the University of Washington/Fred Hutch Center for AIDS Research to establish an Ending the HIV Epidemic (EHE) implementation science (IS) hub. 
The Research Alliance in Implementation Science to End HIV (RAISE) hub aims to advance the implementation of EHE initiatives through the promotion of evidence-based interventions; support EHE-funded implementation research projects; connect health departments with researchers to respond to health department needs; and provide technical assistance to EHE Phase 1 Jurisdictions on IS methodologies, frameworks, strategies, and outcomes. 
In the upcoming months, NASTAD will share additional information on how the IS hub can support EHE Phase 1 Jurisdictions in their EHE implementation activities as they work towards achieving EHE goals. 
Please contact Krupa Mehta with questions.
CDC Resource: New National Training and Workforce Development Opportunity 
CDC's OADPS Office of Policy Analytics & Population Health, in partnership with the National Network of Public Health Institutes (NNPHI), wants to inform you of this new training and workforce development opportunity. This training is available for early, mid, and senior career state, tribal, local, and territory (STLT) public health practitioners through the CDC's Public Health Policy and Strategy Innovation Hub. 
As part of the public health community's effort to upgrade to Public Health 3.0, this pilot initiative will support a cohort of public health practitioners' participation in a series of trainings to prepare them for change, build capacity for strategic policy and decision making, learn adaptive leadership skills to inform decision-making approaches, and design solutions to address current and future public health issues. At this time, project topics will primarily focus on state Medicaid and healthcare, housing, and transportation sectors; however, applicants working on other multi-sector partnerships are welcome to apply.
NNPHI, in collaboration with the CDC, will select interested participants of early, mid, and senior career health department staff to form a cohort. Cohort members are also encouraged to identify staff at multilevel sites (i.e., state, tribal, local, and territorial health departments) to apply for this national training and workforce development opportunity. 
The Innovation Hub is now open and accepting applications through Wednesday, November 30, 2022, at 5:00 pm PST. Selected applicants should be available to attend a kick-off call on Tuesday, January 10, 2023, from 1:00-4:00 pm ET and regular trainings monthly from January 2023-July 2023.
New England Journal of Medicine: Monkeypox — A Sobering Sentinel for Pandemic Preparedness and Sexual Health System Capacity 
"Between May and mid-October 2022, clinicians diagnosed more than 72,000 cases of monkeypox in 102 countries that aren't typically affected by the virus. This new pandemic has strained public health and health care systems already battered by Covid-19. It has also highlighted lessons learned — and sometimes ignored — from HIV and COVID-19 and has illustrated the inadequacy of sexual health infrastructure and pandemic preparedness in the United States." 
CDC Foundation Monkeypox Virus (MPV) Grant 
The CDC Foundation announced a new mini-grant opportunity to support monkeypox vaccination efforts. The project will provide mini-grants to community-based organizations, state, territorial, local or tribal health departments or tribal organizations to support activities related to the administration of monkeypox vaccines. More information is available on the CDC Foundation's RFP web page. Please note the deadline to apply is November 23, 2022. 
MPV Resources 
The CDC continues to respond to an outbreak of MPV. NASTAD has created a monkeypox microsite that will be updated as current information and resources are released. If your jurisdiction has resources that can be shared on the microsite, please send them to communications@NASTAD.org. 
Please see here the full announcement. Rhea Lansang Tran, CSTLTS NPB, is the point of contact for questions about this opportunity. Please contact Alexis Charpentier with questions for NASTAD.
NACCHO Survey: Integration of STI and Harm Reduction Services 
NACCHO is conducting a project to understand and support the integration of STI and harm reduction (HR) services. This survey is intended to provide more insight into models of integration and facilitators and barriers that affect this work. Consequently, this survey should be completed by health departments, harm reduction organizations, or other clinical and community-based organizations that have experience with the integration of STI and HR services, including those that currently offer or support integrated services, those that have offered integrated services in the past, or those that have attempted or considered integrating these services. The survey will complement an environmental scan and focus groups and will inform a future funding opportunity to support and/or evaluate integration models and strategies.
Organizations that complete this survey will be automatically notified when NACCHO releases a funding opportunity in early 2023 to support the implementation, scale-up, or evaluation of STI/harm reduction integration models. Please contact Kat Kelley (kkelley@naccho.org) with any questions as you complete this survey. Click here to complete the survey. 
EHE in the Time of MPV and COVID-19: Upcoming Convening for Local Health Officials 
In December 2022, NACCHO is bringing together local health officials (LHOs) to learn about the EHE initiative, discuss its relevance to the MPV and COVID-19 syndemics in their jurisdictions, and build momentum to strengthen internal processes supportive of EHE. 
NACCHO and Building Health Online Communities (BHOC) first convened EHE coordinators and LHOs in January 2020. During this call, jurisdictions were invited to discuss progress, barriers, and concerns and provide feedback regarding the EHE planning process. The goal is for LHOs to have a refreshed understanding of the importance of the EHE initiative in their counties and leave with a plan to convene colleagues from within and beyond the HIV field to advance the administration of their EHE plans.
Following outreach to EHE coordinators, NACCHO will distribute formal invitations to LHOs. EHE coordinators in Phase I jurisdictions will receive more information in the coming weeks, including date and Zoom details. For questions, comments, or suggestions related to this event, please contact Julia Zigman, Senior Program Analyst for HIV, at jzigman@naccho.org. Final date/time TBD. 
NCSD DIS Mini-Conference  
NCSD is hosting a DIS Mini-Conference on January 19, 2023. DIS are encouraged to submit a presentation proposal on a topic of their choosing to tparker@ncsddc.org by December 2, 2022. Proposals should include the topic, objective(s), and a brief session description for a 15-20 minute presentation. All DIS who submit a presentation outline will be entered into a raffle to win a FREE registration to NCSD's upcoming STD Engage conference in New Orleans in May 2023. The DIS Mini Conference agenda and registration will be released in mid-December. 
NCSD Resource 
The National Network of Disease Intervention Training Centers is now offering new Learning Collaboratives! Join us for a series of interactive learning collaboratives to build skills and learn from your colleagues. 
Information is available for current and upcoming courses at nationalditc.org.
HIV Cluster Detection and Response Learning Collaborative: Apply Now 
CAI's Technical Assistance Provider – innovation network (TAP-in), together with the New York State AIDS Institute's Center for Quality Improvement and Innovation (CQII), is launching an HIV Cluster Detection and Response Learning Collaborative. This Collaborative aims to improve HIV cluster detection and response efforts to reduce the number of new HIV diagnoses and better link people newly diagnosed with HIV to care. Join other EHE jurisdictions funded by HRSA to participate in a 15-month learning collaborative that will build community partnerships, share lessons learned from other jurisdictions, discover the latest evidence-based practices, and provide strategies for updating HIV cluster and detection plans. For more information and to apply. 
NASTAD Resource: Ending the HIV Epidemic (EHE) Spotlight Video Series 
The Ending the HIV Epidemic (EHE) video series shines a spotlight on the disruptively innovative work of EHE jurisdictions across the U.S. 3 new videos were added to the series. 
EHE Community of Practice (CoP) on NASTAD's Online Technical Assistance Platform (OnTAP) 
NASTAD and NACCHO manage a virtual Community of Practice (CoP) to support peer-to-peer learning and mentorship for EHE jurisdictions. The EHE CoP is housed on NASTAD's online technical assistance platform (OnTAP) for those leading their jurisdictions' EHE efforts at local and state health departments to share resources and news, discuss challenges and successes, access notes from monthly EHE Office Hours calls, and request technical assistance (TA). If you need access to OnTAP, please contact Krupa Mehta. 
Ending the HIV Epidemic Jurisdictional Directory 
NASTAD maintains an Ending the HIV Epidemic (EHE) Jurisdictional Directory. Health department staff members are encouraged to update their jurisdiction's information using this brief form.
Jurisdictional Map of Phase 1 EHE Final Plans    
NASTAD released a resource that provides access to Phase 1 EHE websites and plans. Please email Krupa Mehta additional Phase 1 EHE plans for inclusion in this resource, as well as any changes to existing plans. 
---
Job Postings 
Florida Department of Health – Palm Beach County 
To apply, please send resumes to Robert Scott, Robert.Scott@flhealth.gov. These are all $20/hr, in-office roles with possible remote flexibility. 
EHE Navigator: This position's work will be actively guided by the Palm Beach County Ending the Epidemic (EHE) Plan, including the four pillars and their goals, objectives, strategies and activities. Incumbent will assist in the planning, coordination, implementation and monitoring of the goals, objectives, strategies and activities set forth in the Palm Beach County Ending the Epidemic (EHE) Plan, in collaboration with other Area 9 EHE funding recipients, to include, but not limited to: Palm Beach County, FoundCare, and Florida Community Health Centers.
PrEP Navigator: This position's work will be actively guided by the Palm Beach County Ending the Epidemic (EHE) Plan, including the four pillars and their goals, objectives, strategies and activities. Incumbent will link high-risk negative persons to available Pre-Exposure Prophylaxis (PrEP) and non-occupational Post Exposure Prophylaxis (nPEP) services with the goal of significantly reducing the number of new HIV infections among high-risk populations. Incumbent will assess and increase the knowledge, desirability, accessibility, and adherence of PrEP among referred high-risk individuals.
Digital Media Manager: This position is responsible for developing and coordinating the area HIV digital media presence through multiple platforms. Developing digital marketing strategies, creating social media content, collaborating with community partner organizations, and creating new ad campaigns to advance Ending the HIV Epidemic (EHE) in Palm Beach County. Tracking data from digital campaigns to assist with EHE goals.
Director, Health System Integration – NASTAD 
NASTAD anticipates hiring a full-time Director, Health Systems Integration (HSI), who will provide strategic and programmatic leadership to NASTAD's HSI team to ensure the alignment of NASTAD's technical assistance, capacity building, and advocacy work as it relates to insurance coverage (including the Centers for Medicare & Medicaid Services) and access, public health financing, and partnerships, health systems integration and population health data. This position will report to the Senior Director, Public Health Systems, and will be a part of the Organizational Leadership Team (OLT). 
Manager, Surveillance and Prevention Integration – NASTAD  
The Manager, as part of NASTAD's prevention team, supports the organization's capacity to provide technical assistance (TA) to health departments (HDs) and community-based organizations (CBOs) to implement high-impact HIV prevention programs. The position works primarily on NASTAD's CDC-funded Capacity Building Assistance (CBA) program to provide TA to HDs implementing CDC PS18-1802, and to CBOs implementing CDC PS21-2102 in the South region, and to support the implementation of the National HIV Cluster and Outbreak Detection and Response Implementation Learning Collaborative (CDR ILC). 
STI Program Analyst – NACCHO
NACCHO's HIV, STI, Viral Hepatitis, and Harm Reduction program aims to strengthen the capacity of local health departments to prevent, control, and manage HIV, STIs, viral hepatitis, and harm reduction by providing technical and capacity building assistance, developing and disseminating tools and resources, and facilitating information exchange, peer engagement, and learning. This Program Analyst will primarily support projects and activities within the STI program portfolio, working with the CDC's Division of STD Prevention but may do some activities across the broader HIV, STI, Viral Hepatitis, and Harm Reduction program portfolio. The ideal candidate will possess interest and experience in the prevention, care, and treatment of STIs, as well as an understanding of HIV, harm reduction, and/or viral hepatitis (primarily hepatitis B and C), as well as health department programming, the healthcare system and public health infrastructure, public health policy, and the provision of technical and capacity building assistance. Please click here to apply.
HIV Program Analyst – NACCHO  
Be a part of a dynamic team whose work enriches the health of communities by strengthening city and county health departments. At the National Association of County and City Health Officials (NACCHO), we are united by our work to improve our country's 3,000 U.S. local health departments. We represent the voice of local public health while striving to live out our core values of equity, excellence, participation, respect, integrity, leadership, science, and innovation. We provide our employees with meaningful work, opportunities to learn and grow, a strong work/life balance, and a flexible, hybrid work schedule while being a part of a collaborative team. 
We are interested in growing our team with passionate, committed, and innovative individuals. The Program Analyst HIV will join NACCHO at a time of dynamic growth. This position is important in the Programs Department. For more information regarding the position and the application process, click here. 
---
News Bulletin
R.I.P. Dawn Smith, an HIV Prevention Advocate and CDC Researcher 
"The Office of Infectious Disease and HIV/AIDS Policy joins the rest of the HIV community in mourning the passing of Center for Disease Control and Prevention's Dr. Dawn Smith. Many of us in this office were fortunate to work with Dr. Smith. She was an insightful leader and a friend. Her career as an epidemiologist, medical officer, and researcher in CDC's Division of HIV Prevention (DHP) spanned decades and her myriad contributions to the field made a real difference in the lives of so many people." 
HHS renews public health emergency for monkeypox outbreak 
"The Department of Health and Human Services (HHS) on Wednesday renewed the national public health emergency for the monkeypox outbreak, with officials stating that the virus is still very present in the U.S. even as cases continue to drop. HHS Secretary Xavier Becerra cited the "continued consequences of an outbreak of monkeypox cases across multiple states" as well as a "consultation with public health officials" for his decision to renew the public health emergency." 
New CDC opioid guidelines emphasize flexibility in treating pain 
"Federal health officials on Thursday updated their recommendations for using opioids to treat pain, removing specific dose and duration targets that pain experts said had caused unintended harm. The new guidance, released by the Centers for Disease Control and Prevention, reflects the evolution in thinking of how opioids should be used, and the reality of how they are being used."