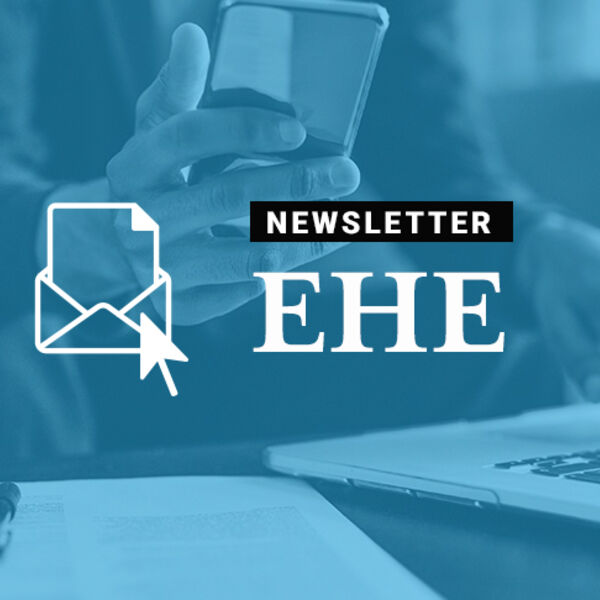 Ending the HIV Epidemic Newsletter
NASTAD, in collaboration with the National Association of County and City Health Officials (NACCHO), the Council of State and Territorial Epidemiologists (CSTE), and the National Coalition of STD Directors (NCSD), distributes a monthly newsletter to Phase 1 Ending the HIV Epidemic: A Plan for America (EHE) jurisdictions. The newsletter informs recipients of EHE-related policy updates, communications from federal partners, success stories, and other related EHE information. As the CDC PS19-1906 National Partner and HRSA-20-089 Systems Coordinator Provider recipients, NASTAD also launched an EHE website to house programmatic updates, share strategies and outcomes from Phase 1 jurisdictions, and connect health departments with the community. For questions, comments, or content contributions, please contact Mike Weir. 
---
Hill Happenings
Fiscal Year 2023 Appropriations  
On September 29, Congress issued a continuing resolution (CR) to temporarily extend the Fiscal Year 2022 (FY2022) funding levels through December 16. Appropriators were forced to issue the CR due to partisan disagreements on topline spending levels for FY2023 and now have a few more weeks to land on a bipartisan spending agreement and pass a full-scale appropriations package or issue another CR.  
House and Senate Democrats advanced their set of appropriations bills earlier in July, which proposed funding increases to key health programs. Still, Democrats will need to secure Republican support to advance the spending package. Advocates are calling on Congress to avoid issuing a repeat CR, which strains health programs and pass a bona fide, full-year FY2023 appropriations bill. Congress is not expected to resume spending talks until the results of the November mid-term elections are established. This may provide Republicans more leverage during appropriations negotiations if they regain a majority in either or both chambers.  
NASTAD will continue to monitor the appropriations process and advocate for the highest funding level on behalf of HIV and hepatitis programs.  
---
Administration Updates
CDC Awards Year-One Funding  
On September 20, the Centers for Disease Control and Prevention (CDC) awarded $8.3 million in year-one funding to Emory University to implement Together TakeMeHome (TTMH), a national HIV self-testing program designed to increase awareness and diagnoses of HIV in the United States. Under this five-year award totaling approximately $41 million, Emory University will provide approximately one million HIV self-tests to populations disproportionately affected by HIV. The program supports the National HIV/AIDS Strategy (NHAS) and Ending the HIV Epidemic in the U.S. (EHE) initiative goal of increasing the proportion of people with HIV who have received a diagnosis.  
PACHA Passes Recommendations to CDC Regarding Molecular HIV Surveillance  
On Monday, October 17, the Presidential Advisory Council on HIV/AIDS (PACHA) unanimously approved a set of recommendations for the CDC regarding molecular HIV surveillance (MHS). The resolution urges CDC to update its guidance to public and state, territorial, and local health departments to collaborate with key stakeholders and PLHIV and assess whether MHS should be implemented locally, as well as how MHS activities might be constituted to ensure PLHIV are not harmed, such as by implementing opt-out options for PLWHIV. HIV advocates and public health organizations, like the Center for HIV Law & Policy, are calling for the implementation of MHS to be put on hold until sufficient safeguards can be put in place that prevents the use of HIV data to criminalize PLWHIV. Additionally, advocates question whether the substantial investments required to build MHS infrastructures could be better spent.  
CDC Publishes 2020 Viral Hepatitis Surveillance and Progress Reports 
On September 15, the CDC Division of Viral Hepatitis (DVH) published the viral hepatitis surveillance and progress reports for 2020. Due to the significant disruptions to healthcare systems and service delivery during the COVID-19 pandemic, the results of the 2020 surveillance report should be interpreted with caution. This year, the reports were published exclusively in digital format to improve accessibility. The 2020 surveillance report shows a decrease in the overall reported number of viral hepatitis cases. Still, the decline may be related to a reduction in the available hepatitis workforce and fewer people seeking healthcare and being tested during the COVID-19 pandemic. Click here to read a NASTAD memo highlighting key findings published in the report. 
NASTAD Signs onto Comments in Support of Updated ACA Nondiscrimination Protections 
On October 3, NASTAD and the Federal AIDS Policy Partnership (FAPP) submitted comments supporting the Biden Administration's proposed rule, Nondiscrimination in Health Programs and Activities. The proposed rule restores and expands Section 1557 of the Affordable Care Act (ACA), which prohibits discrimination based on race, color, national origin, sex, age, or disability in specific health programs and activities after the Trump Administration narrowed the scope of the rule in 2016. The coalition commended the Biden Administration for providing explicit protections against sex-based discrimination in the proposed rule and suggested language that would further protect transgender people from discrimination. Additionally, the coalition proposed that the Department of Health and Human Services (HHS) vigorously review any requests for religious exemptions to ensure that people living with or at risk of HIV have protected access to lifesaving reproductive and sexual health care and to address discriminatory coverage exclusions and adverse tiering for HIV medications in the final rule.  
NASTAD signed onto comments submitted by the Leadership Conference on Civil and Human Rights supporting the proposed rule. The coalition praised the Administration for bolstering protections against discrimination by race, language, and disability status. Additionally, the coalition called for HHS to address systemic racism in health care and require covered entities to implement disaggregated data collection to quantify health disparities.  
DHP Releases New 2022-2025 Strategic Plan Supplement 
On October 3, the CDC Division of HIV Prevention (DHP) launched the 2022-2025 Strategic Plan Supplement, which builds on the existing goals, objectives, strategies, and indicators in the 2017-2020 Strategic Plan. The supplement outlines updated priorities and emphasizes six new investment areas where DHP will allocate resources to bolster HIV prevention efforts, including strengthening DHP's workforce capacity, expanding access to DHP funding, enhancing implementation guidance and technical assistance, data systems integration, advancing collaborative partnerships, and supporting recipient communication efforts. 
USPSTF Recommends Screening for Syphilis Based on Risk 
On September 27, the U.S. Preventive Services Task Force (USPSTF) issued an A Grade recommendation to screen for syphilis in all asymptomatic, nonpregnant adolescents and adults who have ever been sexually active and are at increased risk for syphilis. USPSTF identified a higher prevalence of syphilis in men, men who have sex with men, persons with HIV infection, young adults, persons with a history of incarceration, sex work, or military service, people who use drugs, particularly methamphetamine, and previous diagnosis of another STI. Under the ACA preventive services mandate, the A grade recommendation will require cost-free syphilis screening for most patients, which will help to address rising syphilis rates in the US by increasing access to screenings. 
---
Resources
NASTAD Resource: Ending the HIV Epidemic (EHE) Spotlight Video Series 
The Ending the HIV Epidemic (EHE) video series shines a spotlight on the disruptively innovative work of EHE jurisdictions across the U.S. 3 new videos were added to the series. 
Webinar Recording: Streamlined Eligibility Determination Across RWHAP Part A, Part B, and ADAP: Promising Practices and Considerations 
Please see the link to the Streamlining Eligibility webinar recording: 
Monkeypox (MPV) Resources 
The CDC continues to respond to an outbreak of MPV. NASTAD has created a monkeypox microsite that will be updated as current information and resources are released. If your jurisdiction has resources that can be shared on the microsite, please send them to communications@NASTAD.org. 
EHE in the Time of MPV and COVID-19: Upcoming Convening for Local Health Officials 
In December 2022, NACCHO is bringing together local health officials (LHOs) to learn about the EHE initiative, discuss its relevance to the MPV and COVID-19 syndemics in their jurisdictions, and build momentum to strengthen internal processes supportive of EHE. 
NACCHO and Building Health Online Communities (BHOC) first convened EHE coordinators and LHOs in January 2020. During this call, jurisdictions were invited to discuss progress, barriers, and concerns and provide feedback regarding the EHE planning process. The goal is for LHOs to have a refreshed understanding of the importance of the EHE initiative in their counties and leave with a plan to convene colleagues from within and beyond the HIV field to advance the administration of their EHE plans. 
Following outreach to EHE coordinators, NACCHO will distribute formal invitations to LHOs. EHE coordinators in Phase I jurisdictions will receive more information in the coming weeks, including date and Zoom details. For questions, comments, or suggestions related to this event, please contact Julia Zigman, Senior Program Analyst for HIV, at jzigman@naccho.org. Final date/time TBD. 
NACCHO needs information on local health department (LHD) responses to the MPV outbreak. Additionally, we would like to know about your current capacity and the impact of the MPV outbreak on your services to help us understand how best to support you with additional resources. Please complete this short query to share information about your experiences and response efforts. We appreciate your time and consideration during this challenging time. 
NACCHO Harm Reduction Funding Opportunity 
With support from the CDC, NACCHO is pleased to offer a funding opportunity for health departments or government, nonprofit, academic, or other organizations to develop key messages on harm reduction that can be delivered through academic detailing. Through this project, selected sites will identify a novel population that has not received academic detailing on harm reduction in their jurisdiction, develop specific key messages for this population, and pilot the key messages. The novel population should be a population of the sites' choosing and is not limited to those within the medical profession; sites can provide academic detailing on any population of their choosing (emergency room physicians, social workers, EMS, etc.).
Through this funding opportunity, NACCHO and CDC will award up to six (6) applicants for up to $60,000 per site.  
Application Submission: Please submit all applications and supporting materials using the online submission form. Please note that you must create a free MyNACCHO account to access the form.  
Please review the Request for Applications for full details about the funding opportunity. Questions about the RFA and application process can be directed to Audrey Eisemann, Sr. Program Analyst at NACCHO (AEisemann@naccho.org).  
PrEP Financing Listening Session for Local Health Departments 
On Tuesday, November 15 at 2 PM EST, NACCHO is hosting a listening session to better understand local health department (LHD) experiences financing PrEP for uninsured clients and other priority communities. Local health departments that prescribe and/or support navigation for PrEP for HIV prevention are encouraged to attend. Discussion topics may include generic vs. name-brand PrEP; LHD use of programs including 340B, Gilead Advancing Access, and Ready, Set, PrEP; impacts of recent changes to Gilead's Advancing Access reimbursement mechanisms; and LHD priorities in a national PrEP program. Click here to register. 
NACCHO Webinar: Responding to MPX at Local HIV STI Programs Leveraging Resources for a Syndemic Approach 
In October 2022, over 300 health departments joined NACCHO for a webinar featuring Gregorio Millett, Vice President and Director of Policy at amfAR, who discussed key MPV advocacy updates and a syndemic approach to HIV, STIs, COVID-19, and MPV. Presenters from NACCHO also discussed how LHDs could take advantage of the flexibilities made in 18-1802 and EHE funding to support a syndemic approach to HIV/STI/MPV. 
A recording of the webinar, titled "Responding to MPX at Local HIV STI Programs Leveraging Resources for a Syndemic Approach," is available here, along with additional resources and guidance. 
EHE Community of Practice (CoP) on NASTAD's Online Technical Assistance Platform (OnTAP) 
NASTAD and NACCHO manage a virtual Community of Practice (CoP) to support peer-to-peer learning and mentorship for EHE jurisdictions. The EHE CoP is housed on NASTAD's online technical assistance platform (OnTAP) for those leading their jurisdictions' EHE efforts at local and state health departments to share resources and news, discuss challenges and successes, access notes from monthly EHE Office Hours calls, and request technical assistance (TA). If you need access to OnTAP, please contact Krupa Mehta. 
Ending the HIV Epidemic Jurisdictional Directory 
NASTAD maintains an Ending the HIV Epidemic (EHE) Jurisdictional Directory. Health department staff members are encouraged to update their jurisdiction's information using this brief form.   
Jurisdictional Map of Phase 1 EHE Final Plans    
NASTAD released a resource that provides access to Phase 1 EHE websites and plans. Please email Krupa Mehta additional Phase 1 EHE plans for inclusion in this resource, as well as any changes to existing plans. 
---
Job Postings
Drug User Health Positions – NASTAD 
The Drug User Health team at NASTAD has three open positions. The team aims to support partnerships between public health and social service systems and community-based harm reduction, syringe services, and overdose prevention programs to address the prevention, care, treatment, and policy needs related to comprehensive drug user health services.  
Director, Health System Integration – NASTAD 
NASTAD anticipates hiring a full-time Director, Health Systems Integration (HSI), who will provide strategic and programmatic leadership to NASTAD's HSI team to ensure the alignment of NASTAD's technical assistance, capacity building, and advocacy work as it relates to insurance coverage (including the Centers for Medicare & Medicaid Services) and access, public health financing, and partnerships, health systems integration and population health data. This position will report to the Senior Director, Public Health Systems, and will be a part of the Organizational Leadership Team (OLT). 
STI Program Analyst – NACCHO  NACCHO's HIV, STI, Viral Hepatitis, and Harm Reduction program aims to strengthen the capacity of local health departments to prevent, control, and manage HIV, STIs, viral hepatitis, and harm reduction by providing technical and capacity building assistance, developing and disseminating tools and resources, and facilitating information exchange, peer engagement, and learning. This Program Analyst will primarily support projects and activities within the STI program portfolio, working with the CDC's Division of STD Prevention but may do some activities across the broader HIV, STI, Viral Hepatitis, and Harm Reduction program portfolio. The ideal candidate will possess interest and experience in the prevention, care, and treatment of STIs, as well as an understanding of HIV, harm reduction, and/or viral hepatitis (primarily hepatitis B and C), as well as health department programming, the healthcare system and public health infrastructure, public health policy, and the provision of technical and capacity building assistance. Please click here to apply. 
HIV Program Analyst – NACCHO  
Be a part of a dynamic team whose work enriches the health of communities by strengthening city and county health departments. At the National Association of County and City Health Officials (NACCHO), we are united by our work to improve our country's 3,000 U.S. local health departments. We represent the voice of local public health while striving to live out our core values of equity, excellence, participation, respect, integrity, leadership, science, and innovation. We provide our employees with meaningful work, opportunities to learn and grow, a strong work/life balance, and a flexible, hybrid work schedule while being a part of a collaborative team. 
We are interested in growing our team with passionate, committed, and innovative individuals. The Program Analyst HIV will join NACCHO at a time of dynamic growth. This position is important in the Programs Department. For more information regarding the position and the application process, click here. 
---
News Bulletin
Biden administration to expand the use of medication to treat addiction in pregnant women 
"President Biden will move to expand the use of medication to treat addiction in pregnant women through a new initiative as part of the administration's strategy to improve maternal health. The initiative will develop training and technical assistance about medications for opioid addiction treatment, like buprenorphine and methadone, for women who are part of government programs through the Department of Justice and the Department of Health and Human Services. It also will offer opioid addiction education to women's health providers through the Department of Veterans Affairs." 
'No quick fixes': Walensky's push for change at CDC meets reality 
"The CDC's new push to get information about health crises out faster to Americans is already running up against its limited authority, congressional inaction, and the agency's own entrenched culture. In August, Director Rochelle Walensky ordered an overhaul of the CDC after its bungled Covid-19 response, including a drive to share research and data sooner and be more open with the public about what agency scientists do — and don't — know. But the CDC's inability to compel states to share information about disease outbreaks is getting in the way of the effort, said Walensky, who added that the agency needs more money from Congress to draw in new talent and train the public health workforce to speed up the information flow to the public." 
As hepatitis C proliferates, states lift barriers to treatment 
"While national efforts to eliminate hepatitis C have faced setbacks because of increased drug use, the impact of COVID-19, and insurance complications, there's a bright spot: Some states are now making it easier for patients to treat the disease…"As the cost of treatment has come down as a result of things like competition and rebates, state Medicaid programs are more willing to remove these restrictions because they recognize that it's not going to bust their budget," said Adrienne Simmons, director of programs at the National Viral Hepatitis Roundtable."