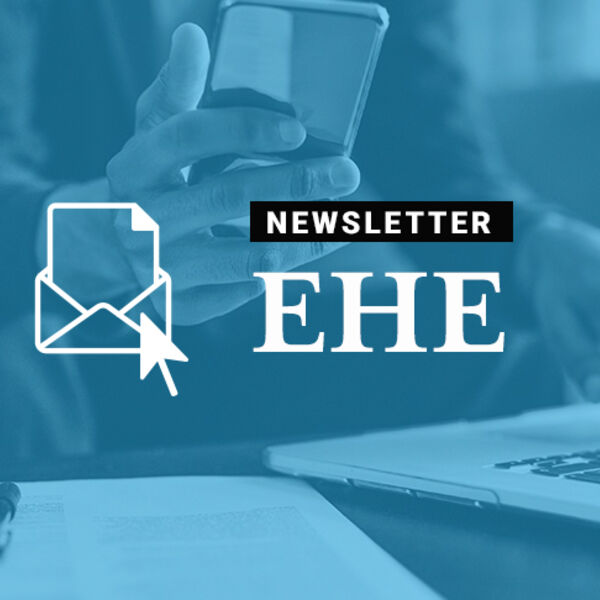 Ending the HIV Epidemic Newsletter
NASTAD, with collaboration from the National Association of County and City Health Officials (NACCHO), the Council of State and Territorial Epidemiologists (CSTE), and the National Coalition of STD Directors (NCSD), distributes a monthly newsletter to Phase 1 Ending the HIV Epidemic: A Plan for America (EHE) jurisdictions. The newsletter informs recipients of EHE-related policy updates, communications from federal partners, success stories, and other related EHE information. As the CDC PS19-1906 National Partner and HRSA-20-089 Systems Coordinator Provider recipients, NASTAD also launched an EHE website to house programmatic updates, share strategies and outcomes from Phase 1 jurisdictions, and connect health departments with the community. For questions, comments, or content contributions, please contact Mike Weir. 
---
Hill Happenings 
Democrats Advance Social Spending Package via Budget Reconciliation 
On August 12, the House of Representatives approved the Inflation Reduction Act (H.R. 5376), finalizing Congressional approval of Democrats' party-line social spending bill. The legislative package was advanced through the budget reconciliation process and marks a years-in-the-making compromise between moderate and liberal Democrats on policy priorities, delivering key health policy wins ahead of the midterm elections. President Biden signed the bill into law on August 16. 
The Inflation Reduction Act builds upon the Affordable Care Act (ACA) to improve access to affordable coverage and lower the cost of prescription drugs. Notably, the Inflation Reduction Act includes a provision that empowers the Department of Health and Human Services (HHS) to directly negotiate the price of certain prescription drugs with manufacturers for the Medicare program. The package also includes a three-year extension of ACA Marketplace plan subsidies afforded by the American Rescue Plan Act, saving an average of $800 yearly per enrollee.
However, the Inflation Reduction Act did not include provisions that would fix the Medicaid coverage gap, a key priority for health advocates. The coverage gap fix would have provided more pathways to affordable coverage for people with low incomes living in states that did not expand their Medicaid program, a critical step towards reducing health coverage disparities by state and a key tool for ending the HIV and hepatitis epidemics. NASTAD signed onto a coalition letter on July 28 urging Democratic leadership to include the Medicaid coverage gap fix in the budget reconciliation package. 
Fiscal Year 2023 Appropriations  
Lawmakers returned from August recess and must now approve a spending deal before the October 1 Fiscal Year 2023 (FY2023) deadline. Lawmakers are expected to issue a continuing resolution (CR) to extend current funding levels for a few months to give appropriators more time to land on a bipartisan spending agreement. House and Senate Democrats advanced their set of appropriations bills earlier in July, which proposed funding increases to key health programs, but Democrats will need to secure Republican support to advance the spending package.
On September 2, the White House called on Congress to include supplemental funding through the upcoming CR for the national monkeypox virus (MPV) response. President Biden requested a total of $3.9 billion to ensure the continued availability of vaccinations, testing, treatment, and operational support, especially for disproportionally impacted communities. In addition to the MPV funding, the White House called for additional COVID-19 funds, financial support for Ukraine, and natural disaster aid. However, Republicans demonstrated early resistance to the additional funding.
Appropriators must overcome persistent partisan divides in order to avoid issuing repeated CRs, which strain health programs, and pass a bona fide FY2023 appropriations bill. In addition to the Republican opposition to the MPV funding, over 70 House Democrats are threating to oppose the CR if it includes an already agreed-upon energy provision, complicating Democrats' spending negotiations strategy.
NASTAD will continue to monitor the appropriations process and advocate for the highest funding level on behalf of HIV and hepatitis programs.  
NASTAD Calls on Congress to Protect the Congressional Intent of the Ryan White HIV/AIDS Program  
On August 15, NASTAD joined a coalition of Ryan White HIV/AIDS Program (RWHAP) recipient service organizations and patient advocacy organizations and urged Congress to reject the Ryan White PrEP Availability Act (S.4395). S.4395 would expand the intent of the RWHAP program, which was designed to provide dedicated support and services for people living with HIV, authorizing the use of RWHAP funds to provide PrEP to people at risk of acquiring HIV. As a result, S.4395 would divert RWHAP grant funding to PrEP services, potentially reducing the efficacy of the limited resources allocated to the program. The coalition instead highlights the need to provide additional HIV prevention funding to boost PrEP access and supplement, not supplant RWHAP programming. 
---
Administration Updates 
EHE June Quarterly Stakeholder Webinar Presentation & Recording 
The latest EHE Quarterly Stakeholder webinar was held on June 22 and focused on ways to reduce HIV stigma through evidence-based practices. The recording can be found here, which includes presentations on improving HIV diagnosis, care, and prevention outcomes for individuals with HIV. The forum provided an opportunity for community members and government officials to interact during a question-and-answer session. Please save the date for an upcoming EHE webinar on November 8 from 2:00 -- 3:15 PM ET, which will focus on health equity.
HRSA Bureau of Primary Health Care EHE Funding 
The Department of Health and Human Services (HHS) awarded over $20 million as part of the Bureau of Primary Health Care's Ending the HIV Epidemic-Primary Care HIV Prevention (PCHP) funding. The FY2022 EHE funding was awarded by the Health Resources and Services Administration (HRSA) to 64 health centers. A complete list of the health centers can be found here.
This funding builds on over $100 million in previously awarded EHE funding to more than 300 health centers, and will fund additional health centers in the counties, territories, and states identified as a part of the EHE initiative.  
CDC Releases Vital Signs Report on HCV Treatment Rates 
On August 9, the Centers for Disease Control and Prevention (CDC) released a Vital Signs report highlighting the persistent gaps in treatment access for people diagnosed with hepatitis C virus (HCV). The report found that, despite the availability of direct-acting antiviral (DAA) treatment for HCV, less than 1 in 3 people with private health insurance are treated within a year of their diagnosis, with even greater gaps in treatment access for patients with public health coverage. Additionally, the report shows that adults under 40, who show the highest rates of new HCV infection, have the lowest treatment rates by age group. These significant findings usher in a renewed sense of urgency for removing longstanding barriers to timely and affordable DAAs to treat HCV, including removing eligibility restrictions and preauthorization requirements, expanding the number of primary care providers treating HCV, and reducing the cost of antiviral treatment across all payer types.
Biden Administration Ramps Up Nation's Monkeypox Response 
On August 2, President Biden named two key health officials to serve as the National Monkeypox Response Coordinators and manage the nation's response to the growing outbreak. The White House announced that Robert Fenton, a regional administrator with the Federal Emergency Management Agency (FEMA), will serve as the National Monkeypox Response Coordinator, and Dr. Demetre Daskalakis, Director of the CDC Division of HIV Prevention (DHP), will serve as the National Monkeypox Response Deputy Coordinator. Fenton and Daskalakis will lead the Administration's strategy and operations to combat the current monkeypox outbreak, including equitably increasing the availability of tests, vaccinations, and treatments.
Additionally, on August 4, the Biden Administration declared monkeypox a public health emergency (PHE). The PHE declaration will facilitate greater resource allocation and distribution to combat to combat the growing crisis and provide clear federal coordination and guidance for states and jurisdictions to manage their local monkeypox response. The PHE declaration was followed by an emergency use authorization for the JYNNEOS vaccine and ongoing efforts to support monkeypox research. 
Federal District Judge Rules Against ACA Coverage Mandate for PrEP 
On September 7, a federal District Judge in Texas ruled that the mandatory cost-free coverage of PrEP under the Affordable Care Act's (ACA) preventive services requirement is unconstitutional, enabling insurers and health plans to collect copayment, coinsurance, or deductibles for the critical medication at their discretion. The ruling will deny access to affordable PrEP for thousands of people nationwide, threatening to halt or reverse the progress made towards ending the HIV epidemic in the US. The judge also ruled that the U.S. Preventive Services Task Force (USPSTF) lacks the legal authority to issue its recommendations, undermining the preventive services framework established by the ACA and threatening access to cost-free preventive care for over 150 million people. Click here to read NASTAD's statement condemning the harmful ruling.
CDC Releases Updated MPV Data 
On September 8, the Centers for Disease Control and Prevention (CDC) released a Morbidity and Mortality Weekly Report (MMWR), "HIV and Sexually Transmitted Infections Among Persons with Monkeypox—Eight U.S. Jurisdictions, May 17 – July 22, 2022", demonstrating that people with HIV and other sexually transmitted infections (STIs) are disproportionately affected by monkeypox. Among the almost 2,000 people in eight jurisdictions diagnosed with MPV in this report, 38% had received an HIV diagnosis, and 41% had been diagnosed with one or more other STIs in the preceding year. These findings highlight a critical opportunity to use established HIV and STI care and prevention delivery systems for MPV prevention efforts, including prioritizing people with HIV and STIs for MPV vaccination and offering concurrent HIV and STI testing for persons evaluated for MPV. 
NASTAD Calls on HHS to Swiftly Strengthen Nation's Monkeypox Response 
On July 22, NASTAD joined a coalition of public health providers, researchers, and advocates and signed-on to a letter calling on HHS leadership to move swiftly to strengthen the nation's monkeypox response. The coalition highlighted the challenges impeding the public health response to the spreading outbreak and offered policy recommendations to control the epidemic and improve patient outcomes, including centering equitable, community-based access to vaccinations, streamlining the production of monkeypox tests and treatments, and engaging with communities to spread awareness and reduce stigma.
NASTAD Calls on CMS to Issue a National Coverage Determination for Long-Acting Injectable PrEP 
On August 5, NASTAD joined a coalition of HIV providers and advocates and called on the Centers for Medicare and Medicaid Services (CMS) to expedite its evaluation of a National Coverage Determination (NCD) for long-acting cabotegravir. The coalition applauded CMS for accepting a request to consider a NCD for cabotegravir, which is the only pathway to coverage under Medicare Part B for a provider-administered drug. However, CMS did not identify a timeline for action on the NCD request. The coalition calls on CMS to quickly and efficiently evaluate a NCD for cabotegravir, which would mark an important step required to eliminate cost-sharing for the new form of long-acting injectable PrEP for Medicare Part B beneficiaries.
White House Releases LGBTQI+ Equity RFI 
On August 24, the White House Office of Science and Technology Policy (OSTP) published a request for information soliciting input on the development of the Federal Evidence Agenda on LGBTQI+ Equity (Evidence Agenda). The White House Interagency Working Group on Equitable Data subcommittee on sexual orientation, gender identity, and variations in sex characteristics (SOGI) data, established by President Biden's executive order on Advancing Equality for Lesbian, Gay, Bisexual, Transgender, Queer, and Intersex Individuals, will develop the Evidence Agenda to improve the federal government's ability to make data-informed policy decisions that advance equity for the LGBTQI+ community. Comments are due by October 3. If you would like to provide input, please send over recommendations or comment language to PLA@NASTAD.org by September 21. 
CDC MMWR: Interim Guidance for Prevention and Treatment of Monkeypox in Persons with HIV Infection — United States, August 2022 
CDC MMWR: Two Cases of Monkeypox-Associated Encephalomyelitis — Colorado and the District of Columbia, July–August 2022 
CDC Issue Brief: Status Neutral HIV Care and Service Delivery Eliminating Stigma and Reducing Health Disparities 
"A status neutral approach to HIV-related service delivery aims to deliver high-quality, culturally affirming health care and services at every engagement, supporting optimal health for people with and without HIV. This approach is especially important now to reduce the unacceptably high number of annual HIV infections and help close the persistent gaps along the HIV prevention and care continuum, which indicate that not enough people are being engaged or retained in HIV prevention and treatment." 
---
Resources 
NAM AIDSMap: PrEP inequities have worsened in the US over the last decade, both racially and regionally 
"HIV pre-exposure prophylaxis (PrEP) inequities in the US – both in terms of race and geographical location – have not only persisted in the last decade, but have increased, according to research presented to the 24th International AIDS Conference (AIDS 2022) by Dr Patrick Sullivan from Emory University." 
Georgetown O'Neill Institute/amfAR Issue Brief: Monkeypox and Meningococcal Disease Outbreaks Signal New Health Threats for Communities Heavily Impacted by HIV and Demand Immediate Action 
In April 2022, a new variant of monkeypox virus infection was identified in the United Kingdom, and the first case was diagnosed in the U.S. in May. In June 2022, the Centers for Disease Control and Prevention (CDC) also announced that they were working with Florida public health authorities on a large and growing outbreak of meningococcal disease. Both outbreaks are currently concentrated among gay and bisexual men and other men who have sex with men. To meet this moment and underscore the growing threat of other infectious diseases on the horizon, the O'Neill Institute and amfAR are jointly releasing a new brief and one-page summary offering policy recommendations that include identifying emergency resources, broadening community engagement, and enhancing the outbreak response. 
AIDSVu: Trends in PrEP inequity by race and census region, United States, 2012-2021 
"PrEP was approved for HIV prevention in the US in 2012; uptake has been slow. Black and Hispanic people have higher rates of new HIV diagnoses than White non-Hispanic people in the US. We describe the inequitable use of PrEP by race within US regions from 2012-2021." 
Harm Reduction Journal: Implementation and sustainability of safe consumption sites: a qualitative systematic review and thematic synthesis 
"Safe consumption sites (SCSs) serve diverse populations of people who use drugs (PWUD) and public health objectives. SCS implementation began in the 1980s, and today, there are at least 200 known SCSs operating in over twelve countries. While a growing literature supports their effectiveness as a harm reduction strategy, there is limited information on contextual factors that may support or hinder SCS implementation and sustainability. We aimed to fill this gap in knowledge by reviewing existing qualitative studies on SCSs." 
Monkeypox (MPV) Resources 
The CDC continues to respond to an outbreak of MPX/MPV. NASTAD has created a monkeypox microsite that will be updated as new information and resources are released. If your jurisdiction has resources that can be shared on the microsite, please send them to communications@NASTAD.org. 
Association of State and Territorial Health Officials (ASTHO) Announcement  
ASTHO microlearning has launched and was featured on ASTHO's Public Health Review Morning Edition Podcast. The microlearning features a self-paced introduction to the basics of Human Immunodeficiency Virus (HIV); the content ranges from the biology of HIV to the current federal policies and programs in place to assist jurisdictions with their efforts to advance diagnosis, treatment, prevention, and response. The Population Health and Innovation team at ASTHO hopes this microlearning will be helpful to new members of the public health workforce and can serve as an accessible starting point for expanding knowledge of HIV, EHE, and the federal programs that exist to improve the lives of people living with HIV.  
Click here to register: Registration Open 📢 Microlearning: HIV 101 webinar (informz.net).Please contact Rachel Scheckman if you have any questions.
O'Neill Institute: Tackling MPX in Black and Latino Communities 
"A snapshot of national data released by CDC showed a majority of MPX diagnoses among Black and Latino MSM and 41% of diagnoses among people living with HIV…Concerted action is needed to minimize inequities and effectively serve Black, Latino, and other MSM and transgender people of color in the MPX response." 
NACCHO RFA Opportunity: Seeking Mentors for Health Equity and Overdose Prevention Mentorship Program 
NACCHO, with support from the CDC, is continuing to accept applications to participate in our Health Equity and Overdose Prevention Mentorship Program (details available on our webpage). At this time, we're actively recruiting for mentors only. Our mentors are really the backbone of our program, and we want to make sure that we have enough to support our mentees. As such, we are extending the mentor application submission deadline to Friday, October 7, 2022. In addition, we've increased the amount of funding from up to $20,000 per mentee to up to $50,000 per mentee. The new project period of performance will be from contract execution, (approximately) November 2022 to July 2023.
The RFA can be accessed here. Please view our webpage for the recording of our August Info Session and FAQs. Final applications are due via email to IVP@naccho.org by Friday, October 7, 2022, at 8:00pm ET. 
Reach out to Jasmine Akuffo at jakuffo@naccho.org or Ronique Taffe at rtaffe@naccho.org with any questions. 
CSTE/NASTAD Webinar Recording: "HIV Data Best Practices"  
This series is now located in CSTE's Webinar Library. This webinar series focused on best practices and strategies for effectively using HIV data for successful programmatic and systematic outcomes in state, local, territorial, and tribal (STLT) health departments. Presenters covered topics such as addressing challenges to data reporting to multiple funding streams; using surveillance data to inform HIV programs; and general best practices for PS20-2010.   
CSTE Epidemiologist Leadership Training Program 
CSTE is pleased to support a third cohort of our leadership training program for mid-career epidemiologists: CSTE LEAD: Leading Epidemiologists, Advancing Data. Preview the application before submitting the application by October 21, 2022. 
CSTE LEAD is a 12-month competency-based on-the-job leadership training program. Participants should expect to spend up to 6 hours each month on training activities in addition to time spent on their projects. Eligible applicants must have a minimum of 5 years of public health work experience and serve or had served in a role that provides leadership for a project. CSTE will hold an informational webinar on the program for interested participants on Tuesday, September 27 at 3pm ET.
For more information, please visit the CSTE LEAD website. For questions, email Sarah Auer at WFResources@cste.org. 
EHE Community of Practice (CoP) on NASTAD's Online Technical Assistance Platform (OnTAP) 
NASTAD and NACCHO manage a virtual Community of Practice (CoP) to support peer-to-peer learning and mentorship for EHE jurisdictions. The EHE CoP is housed on NASTAD's online technical assistance platform (OnTAP) for those leading their jurisdictions' EHE efforts at local and state health departments, to share resources and news, discuss challenges and successes, access notes from monthly EHE Office Hours calls, and request technical assistance (TA). If you need access to OnTAP, please contact Krupa Mehta.
Ending the HIV Epidemic Jurisdictional Directory 
NASTAD maintains an Ending the HIV Epidemic (EHE) Jurisdictional Directory. Health department staff members are encouraged to update their jurisdiction's information using this brief form.   
Jurisdictional Map of Phase 1 EHE Final Plans    
NASTAD released a resource that provides access to Phase 1 EHE websites and plans. Please email Krupa Mehta additional Phase 1 EHE plans for inclusion in this resource as well as any changes to existing plans. 
---
Job Postings 
NACCHO STI Program Analyst 
NACCHO's HIV, STI, Viral Hepatitis, and Harm Reduction program aims to strengthen the capacity of local health departments to prevent, control, and manage HIV, STIs, viral hepatitis, and harm reduction by providing technical and capacity building assistance, developing and disseminating tools and resources, and facilitating information exchange, peer engagement, and learning. This Program Analyst will primarily support projects and activities within STI program portfolio working with the CDC's Division of STD Prevention but may do some activities across the broader HIV, STI, Viral Hepatitis, and Harm Reduction program portfolio. The ideal candidate will possess interest and experience in the prevention, care, and treatment of STIs as well as an understanding of HIV, harm reduction, and/or viral hepatitis (primarily hepatitis B and C), as well as health department programming, the healthcare system and public health infrastructure, public health policy, and the provision of technical and capacity building assistance. 
Please click here to apply.
NACCHO Maternal, Child, and Adolescent Health Program Analyst 
The Maternal, Child, and Adolescent Health (MCAH) Team is excited to announce an opening for a Program Analyst. This position will support programs across the MCAH portfolio with a focus on NACCHO's infant feeding work, specifically working on projects related to Reducing Disparities in Breastfeeding through Continuity of Care, Early Childhood Nutrition, and COVID-19 Mitigation in Early Care and Education (ECE). This position entails program implementation/administration, and evaluation. Ideal candidates are detail-oriented, independent workers, proficient in prioritizing and multi-tasking, value continuous performance improvement, and are committed to advancing health equity for birthing people and their families. Please find the full position description and application here. 
Deputy Medical Director, HIV/STI/Viral Hepatitis/Harm Reduction – Nashville, TN 
This position will serve as the Statewide Deputy Medical Director in the HIV/STI/Viral Hepatitis section. The position has cross-cutting responsibility in all program areas with potential for promotion in succession plans. Primary responsibilities include leadership and oversight of cross-cutting programs related to End the Syndemic Tennessee to tackle HIV, sexually transmitted infections, viral hepatitis and substance use disorder in an integrated manner with an outward-facing, community-engaged process.
---
News Bulletin 
"U.S. public health officials tracked the early cases around the country that followed. But a series of setbacks in the administration's response — including clunky early testing protocols, slow vaccine distribution, a lack of federal funding to help state and local governments respond to the outbreak, and patchy communication with communities most affected by the virus — allowed the disease to gain a foothold among men who have sex with men, particularly those who have had multiple partners in a short period of time. Epidemiologists, public health officials and doctors now fear the government cannot eliminate the disease in that community, and they're warning that they are running out of time to stop the virus from spreading in the U.S. population more broadly." 
PrEP Gave Us a Tool for Ending HIV, But It Has Failed to Deliver 
"Perhaps then the 10th anniversary of the FDA's approval of Truvada for PrEP, or pre-exposure prophylaxis, on July 16, 2012, might be a cause to celebrate. It could have been an opportunity to look back on how a biomedical intervention altered queer culture and helped eradicate HIV once and for all. With 99 percent effectiveness with consistent adherence—which for the bulk of the past 10 years meant sticking to a daily pill, as well as doctor's visits every three months and regular lab work—PrEP is theoretically as useful as a vaccine against HIV…But sheer data suggests that said sexual liberation—"Sex Without Fear," as Tim Murphy's seminal 2014 New York article described it—remains reserved for a privileged class." 
Pandemic overdose deaths spiked among people of color 
"Overdose death rates in the U.S. increased dramatically in 2020 as the Covid-19 pandemic arrived, especially among Black, American Indian and Alaska Native individuals, according to a new report from the Centers for Disease Control and Prevention, as deadly synthetic opioids flooded the nation and access to treatment remained elusive for millions of Americans. The rates rose 44 percent in 2020 for Black people and 39 percent for American Indian and Alaska Native people, compared to 22 percent for white people." 
Fighting Monkeypox, Sexual Health Clinics Are Underfunded and Ill-Equipped 
"Clinics that treat sexually transmitted diseases — already struggling to contain an explosive increase in infections such as syphilis and gonorrhea — now find themselves on the front lines in the nation's fight to control the rapidly growing monkeypox outbreak. After decades of underfunding and 2½ years into a pandemic that severely disrupted care, clinic staffers and public health officials say the clinics are ill-equipped for yet another epidemic." 
Obamacare back in court as Texans challenge coverage for STDs and HIV care 
"A key piece of the Affordable Care Act is on trial Tuesday as a group of Texans challenge the law's requirement that insurers cover preventive services — everything from STD screenings and HIV prevention drugs to depression checks and flu shots. 
The case before Judge Reed O'Connor — the author of several anti-Obamacare rulings — at the U.S. District Court for the Northern District of Texas is the latest conservative-led legal effort to undermine the 12-year-old law, and could determine whether insurance companies are allowed to deny coverage or charge sky-high copays for common preventive care going forward." 
HHS says it plans to extend Covid-19 public health emergency 
"State and local public health officials — having not heard differently this week — are expecting the Biden administration to extend the Covid-19 public health emergency for another 90 days in mid-October. An extension would ensure expanded Medicaid coverage, telehealth services, boosted payments to hospitals and other pandemic measures remain in place beyond the midterm elections even as public health experts and lawmakers debate the merits of a PHE that was first declared in January 2020." 
Public Health Agencies Adapt Covid Lessons to Curb Overdoses, STDs, and Gun Violence 
"The pandemic laid bare the gaps and disparities in the U.S. public health system, and often resulted in blowback against local officials trying to slow the coronavirus's spread. But one positive outcome, in part fueled by a boost in federal dollars, is that health workers have started adapting lessons they learned from their covid-19 response to other aspects of their work." 
Patient Groups File Suit to End Policy That Prohibits Copay Assistance from Counting Toward Patients' Out-of-Pocket Spending 
"Today, the HIV+Hepatitis Policy Institute, the Diabetes Leadership Council (DLC), and the Diabetes Patient Advocacy Coalition (DPAC), representing 42 million people, filed suit in the U.S. District Court for the District of Columbia challenging a federal rule that allows health insurers to avoid counting the value of drug manufacturer copay assistance toward patients' out-of-pocket cost obligations."