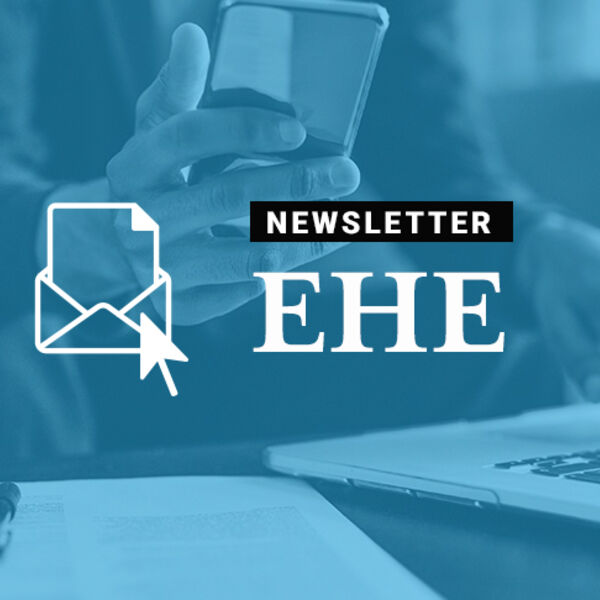 Ending the HIV Epidemic Newsletter
NASTAD, with collaboration from the National Association of County and City Health Officials (NACCHO), the Council of State and Territorial Epidemiologists (CSTE), and the National Coalition of STD Directors (NCSD), distributes a monthly newsletter to Phase 1 Ending the HIV Epidemic: A Plan for America (EHE) jurisdictions. The newsletter informs recipients of EHE related policy updates, communications from federal partners, success stories, and other related EHE information. As the CDC PS19-1906 National Partner and HRSA-20-089 Systems Coordinator Provider recipients, NASTAD also launched an EHE website to house programmatic updates, share strategies and outcomes from Phase 1 jurisdictions, and connect health departments with community. For questions, comments, or content contributions, please contact Mike Weir. 
FY2022 Appropriations
Congressional Appropriators are working to draft and markup federal spending bills for fiscal year 2022 (FY2022) ahead of a September 30 funding deadline. Appropriators in the House of Representatives are rapidly advancing spending bills, but some lawmakers are anticipating that a protracted appropriations negotiations process in the Senate may necessitate the adoption of a continuing resolution to keep the government open as lawmakers work out an agreement.   
On July 15, the House Appropriations Committee passed the Labor, Health and Human Services, and Education, and Related Agencies (LHHS) funding bill out of full committee by a 33-25 vote. Democrats plan to introduce the bill on the House floor this week, packaged in a FY2022 appropriations minibus along with six other spending bills. On July 26, the House Rules Committee convened to determine which amendments to the minibus will be considered on the House floor.  
For FY2022, the subcommittee is proposing to fund the Department of Health and Human Services (HHS) at $119.8 billion, an increase of $22.9 billion above FY2021 and $129 million below the President's budget request. The bill funds the Centers for Disease Control and Prevention (CDC) at $10.6 billion, an increase of $2.7 billion above the FY 2021 enacted level and $1 billion above the President's budget request. Notably, the L-HHS funding bill did not include any restrictions on the use of federal dollars to purchase syringes and sterile injection equipment. Other priority funding areas include:  
CDC National Center for HIV, Hepatitis, STDs, and TB Prevention

Funded at $1.5 billion, an increase of $187.6 million  

CDC Ending the Epidemic Initiative (EHE) funded at $275 million, an increase of $100 million  

Health Resources and Services Administration (HRSA)  

Ryan White Program 

Funded at $2.7 billion, an increase of $231 million
Ryan White EHE programs are funded at $190 million, or an $85 million increase

Health Centers EHE

Health Centers are funded at $152 million, an increase of $50 million 

Minority AIDS Initiative

Funded at $58.4 million, a $3 million increase

Housing Opportunities for Persons with AIDS (HOPWA)

Funded at $600 million, an increase of $170 million 
Senate Appropriators have yet to release any FY2022 funding bills or announce a markup schedule, although the Senate Labor-HHS bill is expected to be marked-up after the August recess. NASTAD will continue to monitor the FY2022 appropriations process to advocate for the highest funding levels on behalf of HIV and hepatitis programs. 
AHEAD Dashboard Office Hours 
The Office of Infectious Disease and HIV/AIDS Policy (OIDP) is offering one-on-one technical assistance and training for America's HIV Epidemic Analysis Dashboard (AHEAD). The new AHEAD Office Hours will help educate users on using the Dashboard effectively and to support them as they use the data to help make planning decisions and incorporate the data in their own work. This new service is free and available to local and state health officials, community planners, public health experts, researchers, policy makers, HIV service providers, and community stakeholders. 
Sessions, which require registration, are 60 minutes long and conducted by videoconference. 
CDC Awards Ending the HIV Epidemic in the U.S. Funding for Year 2 
The CDC has awarded $117 million to state and local health departments to help rebuild and expand HIV prevention and treatment efforts as the United States recovers from COVID-19.   
This is the second major round of CDC funding delivered to state and local health departments as part of the EHE initiative and builds upon initial investments awarded through CDC's "Integrated HIV Program for Health Departments to Support Ending the HIV Epidemic in the United States" cooperative agreement (CDC-RFA-PS20-2010). Total awards range from $1.9 million to $10.6 million. Available funding was distributed based on the severity of the epidemic and the number of focus counties within each state.  
As part of this investment, $11.1 million will be used to scale up quality HIV prevention services in sexually transmitted disease clinics in nineteen communities. In these settings, outreach will be expanded and strengthened to reach people at risk for HIV who may not otherwise have access to healthcare services. 
Overall, CDC plans to distribute approximately $150 million of the FY 2021 EHE funding extramurally. This funding includes support for implementation of status neutral approaches to HIV prevention and care in transgender clinics, improving data, surveillance, monitoring, and evaluation activities, expanding reach of public and clinician communications campaigns, and increasing community engagement. These EHE investments will also expand syringe services programs. 
HHS Announces New National Challenge to Reduce HIV-Related Stigma and Disparities 
On July 22, HHS announced the launch of The HIV Challenge, a national competition to engage communities to reduce HIV-related stigma and increase prevention and treatment among racial and ethnic minority people. Through this challenge, HHS is seeking innovative and effective approaches to increase the use of pre-exposure prophylaxis medication (PrEP) and antiretroviral therapy (ART) among people who are at increased risk for HIV or are people with HIV. The HIV Challenge is open to the public, and HHS will award a total of $760,000 to 15 winners over three phases. Phase 1 submissions are open from July 26, 2021, through September 23, 2021.  
CDC Updates STI Treatment Guidelines and Releases Study of Preliminary STD Cases in 2020 
On July 23, CDC released updated treatment guidelines for people who have or are at risk for sexually transmitted infections. The guidance specifies operational determinants of quality services in various clinical settings, describes on-site treatment and partner services, and indicates when STI-related conditions should be managed through consultation with or referral to a specialist. The new guidelines incorporate updated clinical information since the last guidelines were issued in 2015.  
Additionally, on July 16, the CDC released new data that show an increase in the overall level of STDs for a 12-year period ending on December 2020. Despite a dramatic decrease in in reported STDs during March and April of 2020, a resurgence of gonorrhea and syphilis cases later in the year suggest overall STDs may have increased during 2020. Limitations on STD service delivery imposed by the COVID-19 pandemic, such as reduced screening and stay-at-home orders, likely contributed to the initial decrease in reported cases. The report authors call for increased access to STD express clinics and telemedicine to close gaps in testing and treatment.  
Biden Administration Announces Nominee for Director of National Drug Control Policy 
On July 13, the Biden Administration announced that it would nominate Rahul Gupta to serve as the Director of the Office of National Drug Control Policy. Rahul Gupta, MD, MPH, MBA, FACP, is currently a professor and the Chief Medical and Health Officer and Senior Vice President at March of Dimes. Gupta also served as the West Virginia Health Commissioner, where he oversaw the state's response to the opioid crisis. If confirmed by the Senate, Gupta will succeed current Acting Director Regina LaBelle and become the first physician to lead the Office of National Drug Control Policy.  
Departments of Labor, Health and Human Services Update PrEP Guidance 
On July 19, the Departments of Labor, Health and Human Services, and Treasury issued updated guidance for coverage of PrEP services under the Affordable Care Act. The updated FAQs clarify that, in addition to covering PrEP antiretroviral medication, health plans must cover ancillary PrEP services without cost sharing, including baseline and follow-up testing, medication adherence counseling, and screening for Hepatitis B and C and sexually transmitted infections. The guidance was developed after the United States Preventive Services Task Force (USPSTF) gave an "A" recommendation for PrEP coverage for those who are at risk for contracting HIV in 2019, advising that PrEP is a comprehensive intervention composed of both antiretroviral medication and essential support services. 
HHS Releases Updated Clinical Guidelines for HIV/AIDS 
On July 14, HHS published two updates to the Guidelines for the Prevention and Treatment of Opportunistic Infections in Adults and Adolescents with HIV. The updates incorporate the latest available information about the diagnosis and treatment of four infectious diseases—cytomegalovirus, cryptococcosis, coccidioidomycosis, and bartonellosis—in people with HIV. The updated guidelines also include recommendations concerning immunizations for preventable diseases in adults and adolescents with HIV. 
CDC Releases Updated Provisional Drug Overdose Mortality Data 
On July 14, CDC National Center for Health Statistics released updated information that provides a preliminary view of drug overdose mortality during 2020. Data show that opioid-involved drug overdose deaths increased 37.2% in 2020, with 48 states experiencing an increase in overdose deaths. According to the provisional data, the total reported number of drug overdose deaths occurring in the United States increased by 29.6% from 71,130 deaths in 2019 to 92,183 deaths in 2020, although officials predict that the real death toll is closer to 93,331 deaths.  
Register Now: NASTAD's 2021 Virtual EHE Implementation Technical Assistance Meeting | August 3 – 5 
NASTAD is pleased to announce that registration is now open for the 2021 Ending the HIV Epidemic (EHE) Implementation Technical Assistance Meeting. The meeting will take place virtually Aug. 3 – 5, 2021 from 12:00 PM – 5:00 PM EST each day. This virtual meeting will provide EHE Phase 1 Jurisdictions funded through CDC PS20-2010 Component A and HRSA-20-078 with technical assistance on EHE plan implementation. Topics will center around each of the four EHE pillars (Diagnose, Treat, Prevent, Respond) with a focus on community engagement and workforce development in each pillar. As a technical assistance meeting, health departments and community leaders will have the opportunity to workshop aspects of their plans with feedback from national TA providers. 
NASTAD will conduct the TA meeting in partnership with CDC DHAP, HRSA HAB, and national and regional partner organizations. Health departments are encouraged to register EHE staff and community leaders for the meeting.  
Register for the virtual meeting here. Please contact Krupa Mehta and Jennifer Flannagan with any questions. 
Systems Coordination Provider Project 
NASTAD's Engagement Advisory Council (EAC) HIV Workforce small group, initially scheduled for July, will reconvene in September. This will be the third and final meeting of a three-part series focused on the HIV Workforce. The HIV Workforce small group meeting aims to create a resource document of best practices and considerations for organizations to address the HIV workforce in their jurisdictions. The full EAC meeting will also be held in September and will include a report out on discussions during the HIV Small Group, provide updates, and discuss the next round of small groups.  
NASTAD Fact Sheet: NASTAD PrEP Coverage Brief: PrEP Services Covered with No Cost-Sharing 
NASTAD published this new resource on coverage and cost-sharing requirements for public and private payers that come with the USPSTF Grade A recommendation for PrEP. It summarizes federal guidance on implementing Preventive Services provisions of the Affordable Care Act (ACA), including new federal sub-regulatory guidance addressing PrEP services released on July 19, 2021.
HRSA Webinar Recording and Slides: Identifying and Incorporating into Practice Screening Tools for People with HIV who are Aging in the Ryan White HIV/AIDS Program 
HRSA's HIV/AIDS Bureau hosted a webinar on July 20 on identifying and incorporating into practice screening tools for people with HIV who are aging in the Ryan White HIV/AIDS Program (RWHAP). The webinar featured two RWHAP providers who presented on how specific screening tools that assess functional (mobility, frailty, and falls) and cognitive impairments can be selected for use and integrated in clinical settings. 
NASTAD Resource: Recommendations for Federal Partners and Health Departments Navigating Naloxone Supply 
This resource provides recommendations and strategies for how federal partners and health departments can best support SSPs and harm reduction programs that may be experiencing naloxone supply disruptions, such as assessing naloxone distribution needs among SSPs, coordinating jurisdictional naloxone supply sharing, prioritizing SSPs for naloxone supply, and ensuring flexibility with funds used to purchase naloxone. This resource was developed by NASTAD's Drug User Health Team, in consultation with harm reduction consultants that have been instrumental in creating access to low-cost naloxone for syringe services programs (SSPs) and people who use drugs (PWUD) across the country.  
CAI Webinar: Ending the HIV Epidemic through Innovations in Rapid ART 
Date & Time: Thursday, July 29, 2021 from 2:00 – 3:00 PM ET 
CAI will host an Ending the HIV Epidemic through Innovations in Rapid ART webinar on Thursday, July 29, 2021, from 2:00 PM – 3:00 PM ET/11:00 AM - 12:00 PT. For more information: Email tap-in@caiglobal.org.   
Webinar Learning Objectives: 
Discuss how implementation or enhancement of rapid ART programs can help meet EHE goals  
Describe key elements of an innovative rapid ART program  
Identify challenges and facilitators of rapid ART implementation  
Utilize technical assistance resources to help implement or improve rapid ART programs locally  
CAI Webinar Announcement: Innovations in the ER: Collaborations Among Emergency Departments, TA Providers, & Health Jurisdictions to Identify and Treat HIV, HCV, and Syphilis 
Date & Time: Tuesday, August 10, 2021, 12:00 – 1:00 PM ET 
CAI will host a webinar titled Innovations in the ER: Collaborations Among Emergency Departments, TA Providers, & Health Jurisdictions to Identify and Treat HIV, HCV, and Syphilis on Tuesday, August 10, 2021, from 12:00 – 1:00 PM ET. Click here to register. For more information: Email tap-in@caiglobal.org  
After this session, participants will be able to: 

Explain the critical role Emergency Rooms/Departments play in identifying and treating HIV, HCV, STIs and SUDs and ending the HIV Epidemic in both urban and rural settings 
Discuss how TAP-in, AETCs, and other partners can work with Emergency Departments and health jurisdictions to help high-risk patients link to or re-engage in high quality HIV/HCV treatment 
Review how TAP-in, AETCs, planning bodies, and others can best work with Emergency Departments and health jurisdictions to maximize health outcomes for the most vulnerable and hard-to-reach populations in your community 
TakeMeHome Program Expands to Offer STD Test Kits  
NASTAD continues to partner with Building Healthy Online Communities (BHOC) on a free HIV and STD test kit home delivery program, TakeMeHome. BHOC and NASTAD created a seamless process to handle payment from health jurisdictions, which will be promoted by Grindr to users who live in city or states included in the program. For more information about the program, contact Natalie Cramer or Kendrell Taylor. 
Ending the HIV Epidemic Jurisdictional Directory 
NASTAD maintains an Ending the HIV Epidemic (EHE) Jurisdictional Directory. Health department staff members are encouraged to update their jurisdiction's information using this brief form.   
Jurisdictional Map of Phase 1 EHE Final Plans    
NASTAD released a resource that provides access to Phase 1 EHE websites and plans. Please email Krupa Mehta additional Phase 1 EHE plans for inclusion in this resource as well as any changes to existing plans. 
How can HIV research better align with the realities of transgender and gender-diverse people? 
"Transgender and gender-diverse activists and researchers, in partnership with the advocacy organisation AVAC, introduced a powerful manifesto to align HIV prevention research with their current realities and needs, entitled No Data No More at the 11th International AIDS Society Conference on HIV Science (IAS 2021) this week." 
Record Overdose Deaths Prompt Congress to Reconsider Needle Aid 
"Chris Abert describes his work as essential and precarious, an effort that saves lives but operates on the margins. He's hoping Congress, for the first time, will help. 'Funding for us is so precarious right now, the legality of what we're doing is precarious,' said Abert, founder of the Indiana Recovery Alliance, which distributed more than 1 million syringes to people in the state last year and thousands of doses of the opioid overdose-reversing naloxone."