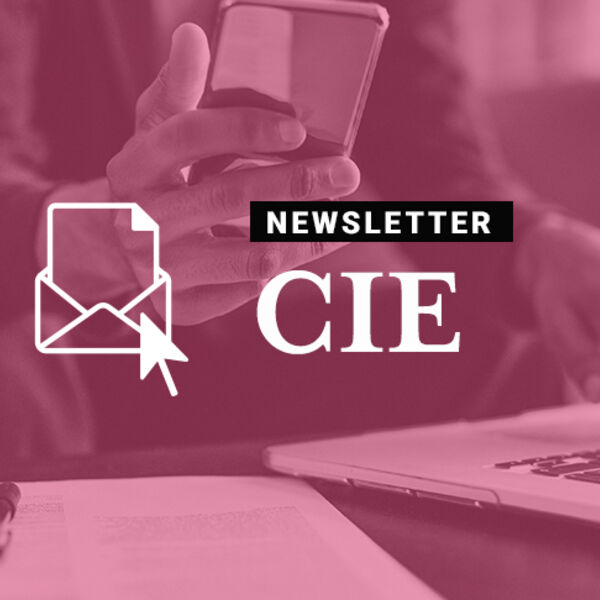 CIE Newsletter: New Tip Sheets from CIE SMEs
Updates 
Tip sheets from CIE subject matter experts are now available in the CIE Innovations Lab! Check out our tips for: 
Leveraging HIV Advisory Groups to Advance Health Equity 

Working with People Who Use Drugs 

Engaging Youth & Adolescents Using an Intersectional Approach 

Working with People Who Are Unstably Housed 

Working with People with HIV Who Have Been Incarcerated 

Working with Rural Communities

Advancing Digital Health 

Working with Transgender and Gender Nonconforming Individuals 
---
Featured Intervention 
Integrate Virology FastTrack into Your EMR 
Virology FastTrack is a high priority intervention for HIV outpatient providers that is compatible with technological trends in health care. As a Clinical Decision Support System (CDSS), the Virology FastTrack intervention generates alerts in electronic medical records (EMRs) to notify providers of: 
Suboptimal follow-up 

Virologic failure 

Laboratory toxicity 
Interactive alerts can be viewed on providers' EMR "home pages" as well as in biweekly emails, contributing to ease of use and time-efficiency for busy providers. After reviewing data provided by an interactive alert, providers can choose to act, dismiss, or redirect the alert to a different provider.  
For providers and administrative assistants, the integration has improved patient care. For patients, it has increased CD4 count by 40 percent. 
Learn How to Incorporate Virology FastTrack at Your HIV Care Clinic 
---
Featured Resource 
Tip Sheet: Advancing Digital Health 
Digital health is evolving quickly – from telehealth videoconference visits with a provider, to alerts in a patient's electronic medical record, or YouTube videos about antiretroviral treatment adherence. Digital health tools offer solutions that can help organizations address health equity issues and meet people where they are. Depending on the issue you would like to address, there may be free, do-it yourself options to help your organization tailor digital health tools to the unique needs of your clients.  
Digital health tools include: 
Mobile health or mHealth tools: text messaging, phone calls, or mobile apps 

Electronic health or eHealth tools: social media, websites, or videos 
If you are considering implementing mHealth or eHealth tools in your work, check out CIE's Tips for Advancing Digital Health for some important questions to consider in your planning process. 
---
Resources
Explore resources to help you innovate while replicating interventions that link, re-engage, and retain people with HIV in care. 
---
Upcoming Events  
To end the HIV epidemic, it is integral to center health equity and develop resources that are responsive to the needs of our communities. CIE is pleased to announce the Subject Matter Experts Webinar Series as part of ongoing efforts to highlight effective and affirming approaches to engage and retain people with HIV in care.  
This five-part series aims to harness collective knowledge in the public health community about HIV and interconnected social determinants of health through the development of culturally responsive technical assistance resources. The webinar series is tailored for Ryan White HIV/AIDS audiences, providers, and public health professionals who are interested in enhancing their capacity to better serve people with HIV and advance health equity for priority populations. The first session, Emergency Preparedness in the COVID-19 Era and Beyond, will take place on Wednesday, March 30, 2022 1:00 PM – 2:00 PM (EST). 
For session descriptions and more information, read the webinar series overview. 
---
Job Announcements
We're hiring! NASTAD (National Alliance of State & Territorial AIDS Directors) is a leading non-partisan non-profit association that represents public health officials who administer HIV and hepatitis programs in the U.S. Our singular mission is to end the intersecting epidemics of HIV, viral hepatitis, and related conditions. We do this work by strengthening domestic and global governmental public health through advocacy, capacity building, and social justice.