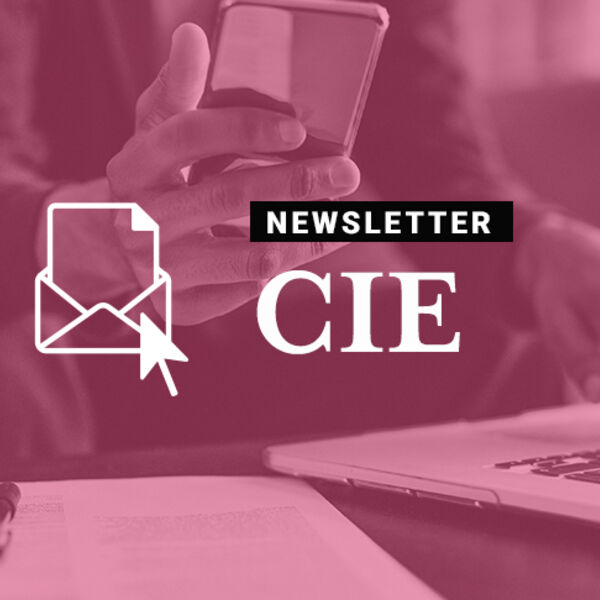 CIE Newsletter: Meet the Implementor of PositiveLinks
Updates
Prioritizing your HIV intervention spending for the upcoming year? Check out the CIE Cost Calculator to determine the costs of implementing an intervention. CIE's Cost Calculator is a free and downloadable tool that uses your data to provide a snapshot of total annual costs of implementation, as well as costs-per-client served. Use the Calculator during grant application development, budgeting, prioritizing interventions, and more!
Download the Cost Calculator from the CIE Innovations Lab to get started
---
Featured Intervention
PositiveLinks
Mobile health or mHealth refers to the practice of health care delivery supported by everyone's favorite accessory ­– their smartphone! CIE's PositiveLinks intervention utilizes mHealth technology to connect clients to a virtual local community of people living with HIV and their health care providers. Clinics and community-based organizations can offer virtual care coordination, self-management tools, and social support for their clients with HIV all within the tailored smartphone app. First developed and tested at the University of Virginia Ryan White HIV Clinic, PositiveLinks intervention outcomes included a 30 percent increase in retention in care and a 32 percent increase in viral suppression in the 12 months post-implementation. For more information about PositiveLinks, download the implementation guide.
---
Meet the Implementor
Ava Lena Waldman, MHS, CCRP - Project Manager at University of Virginia School of Medicine
PositiveLinks is an mHealth, smartphone-based platform developed at the University of Virginia's Ryan White HIV Clinic. It was developed for and with people living with HIV to help them overcome various barriers to living well with HIV. PositiveLinks is a bundled intervention that incorporates several tools to enable people living with HIV to improve their self-monitoring, care coordination, and access to social support. The platform was developed with a user-centric design approach that allows it to be tailored to meet the specific needs of an organization, and to address any existing or emerging needs of organizations to improve care coordination. One benefit to replicating PositiveLinks is that the members – clients who utilize the platform ­– receive smartphones, if needed, as well as phone service plan credits to help support consistent access to a phone and a stable phone number. Additionally, the platform facilitates consistent communication between members and their care team by allowing them to send private, secure messages, access their labs, and more.
PositiveLinks is especially innovative because we are constantly iterating and testing with our members as well as with our providers to ensure that we are meeting the unique needs of clinics and patients. We have a Spanish-language adaptation of the platform, ConexionesPositivas, which is a true adaptation of the platform for Spanish speakers. Other adaptations of the platform include the inclusion of a telehealth feature and in-app features that support clients with Ryan White HIV/AIDS Program eligibility recertification.
When an organization replicates PositiveLinks they will receive ongoing technical assistance (TA) from myself and our team here at the University of Virginia. As TA providers, we are here to help organizations identify the steps needed to launch the PositiveLinks platform and implement with their patients. The TA that we deliver includes a robust in-person or live virtual training for program implementors, a web-based learning management system, as well as a certification program. Over the course of my career, I have supported harm reduction and HIV programs across the country. It has been such an amazing and unique opportunity to be part of a project, like PositiveLinks, that has gone from study to implementation as usual care for people living with HIV.
---
Resources
Explore resources to help you innovate while replicating interventions that link, re-engage, and retain people with HIV in care. 
---
Upcoming Events
CIE will be hosting ongoing webinars and trainings on how to use the resources and tools available at CIEhealth.org.
---
Job Announcements
We're hiring! NASTAD (National Alliance of State & Territorial AIDS Directors) is a leading non-partisan non-profit association that represents public health officials who administer HIV and hepatitis programs in the U.S. Our singular mission is to end the intersecting epidemics of HIV, viral hepatitis, and related conditions. We do this work by strengthening domestic and global governmental public health through advocacy, capacity building, and social justice.