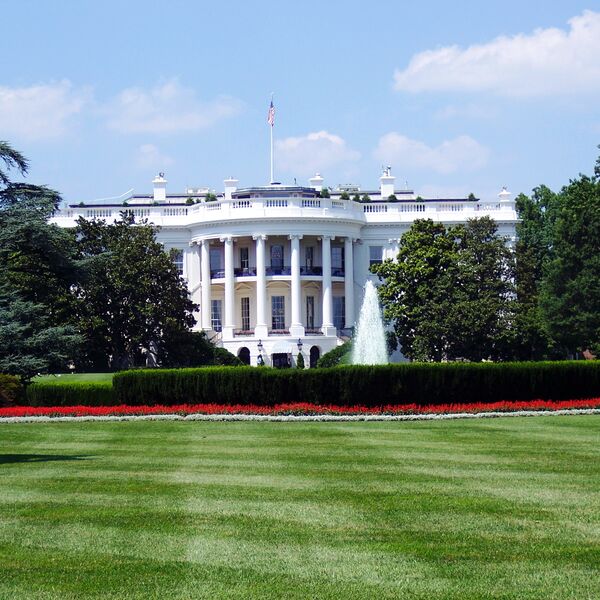 President Biden's Pardoning of all Federal Marijuana Possession Charges Is a Good Start, But More Steps Must Be Taken to Fully Address the Impact of the War on Drugs
On Thursday, October 6, President Biden, in an unconventional manner, announced on Twitter that the Administration would be issuing a presidential proclamation that pardons all prior federal convictions for simple marijuana possession offenses. This huge move impacts the lives and sentencing of thousands of Americans and signals to the harm reduction community that the Administration is committed to using public health approaches instead of carceral "solutions" to addressing and supporting people who use drugs (PWUDs).  President Biden tweeted that "no one should be in jail for using or possessing marijuana," citing the tremendous socio-economic implications of these punitive measures including the denial of employment, housing, and educational opportunities. These consequences disproportionately impact people of color – this is especially true for Black people, who are 3.73 times more likely than white people to be arrested for marijuana possession despite similar rates of use. Non-citizens account for a significant number of simple possession arrests, particularly at the southern border, but the recent pardon applies only to citizens and permanent residents. 
According to President Biden, pardoning all prior federal offenses of simple marijuana possession is step one in a diversified, three-step plan to "end our failed approach" to drug control as it relates to the possession of marijuana. NASTAD commends this first step made by the Biden Administration, which will clear the records of over 6,000 people nationwide previously convicted under federal law for possession and additional residents in Washington, D.C., which is subject to federal law.  But as many outlets, organizations and individuals have noted, this proclamation only impacts a very small proportion of individuals being imprisoned for marijuana offenses, as most are being held in local jails and state prisons under the precedents of their jurisdictional laws. "No one is in federal prison solely for simple possession of marijuana," said a senior Administration official, "and most marijuana possession convictions occur at the state level." More advocacy must be done at jurisdiction levels to generate meaningful change. 
The Administration attempts to address this gap in federal policy implementation and nationwide effectiveness with the second and third steps of the plan: a call to action to U.S. governors to echo this federal pardoning with the pardoning of all state marijuana offenses, as well as a request for Health and Human Services Secretary Xavier Becerra and the Attorney General Merrick Garland to review how marijuana is scheduled under federal law (currently a schedule 1 drug, alongside heroin and LSD). The states most sympathetic to reform have already taken steps in this direction, such as Illinois governor JB Pritzker's mass pardon of 11,000 low-level convictions in 2019. However, lawmakers in other states like Louisiana and Minnesota, are limited in their ability to issue pardons due to state law. Rescheduling marijuana or descheduling it altogether would address current restrictions on medical research and be a massive step toward decriminalization on a national level. 
While this proclamation is a crucial step in the right direction toward destigmatizing people who use drugs and using public health and harm reduction approaches to address substance use—in an effort to both "right these wrongs" and make good on President Biden's campaign commitment to decriminalize marijuana — it is not enough. . We urge the Administration to focus attention on the larger work that could be done to support state/local decriminalization measures for ALL drugs and drug paraphernalia, endorse supervised consumption services (SCS), and further address the disproportionate impact of the War on Drugs on marginalized communities, including non-citizens. Further, pardons do not remove convictions from someone's record, meaning that access to housing and employment can still be affected. It is essential that lawmakers fully address the impacts of criminalization and create opportunities for the expungement of these records. 
As noted in a recent NASTAD statement, "When people are criminalized because of illicit drug use, criminalized labor (like drug selling or sex work), or other stigmatized actions that are often survival behaviors, they are also more vulnerable to experiencing interpersonal violence. These intersecting experiences (along with poverty, racism, sexism, homophobia, and transphobia) create structural barriers and risks." The decriminalization of ALL drugs and paraphernalia reduces these risks and barriers making it less challenging to identify, access, and engage PWUD with supportive services.  
We know that harm reduction, including safe consumption sites and syringe services programs, works to support PWUDs and what the harm reduction community can achieve. However, without meaningful investment from local, state, and federal governments and collaboration from the public health workforce, harm reduction programs cannot meet the needs of the people who use drugs and other people vulnerable to criminalization and stigma. 
It is essential that the federal shift toward using public health and harm reduction approaches to address substance use be supported on a local and state level as well. Here are some actionable items that local and state jurisdictions can undertake to keep the momentum going: 
Support decriminalization. The Drug Policy Alliance's Decriminalization Exchange explores the benefits of decriminalization and compares laws across the US. Contact your representatives and urge them to support policy reform – DPA's action alerts make it as easy as pressing a button.
Invest time, funding, etc. in harm reduction programs: 
Address classist, racist, homophobic, and transphobic roots of drug criminalization. Uprooting The Drug War explores the impact of criminalization across all aspects of life, including housing, immigration, and public housing. The Brennan Center's Race, Incarceration, and the Disastrous War on Drugs directly acknowledges the racist and anti-counterculture disinformation campaign that fueled the War on Drugs.