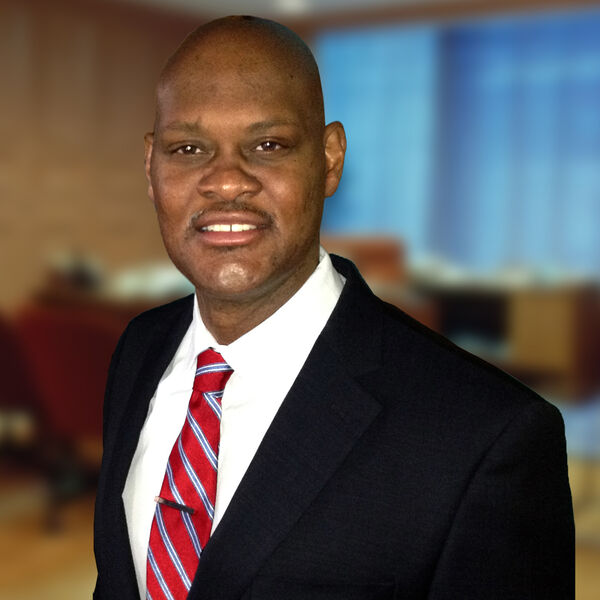 2021 World AIDS Day: An Interview with Dr. Stephen Lee
Dr. Stephen Lee has been the Executive Director at NASTAD since February 2020. In this position, he oversees all NASTAD program teams – Drug User Health, Health Care Access, Health Equity, Health Systems Integration, Hepatitis, HIV Prevention, and Policy and Legislative Affairs – as well as NASTAD's overall operations. Prior to NASTAD, Dr. Lee worked in the global HIV field at USAID and the Elizabeth Glaser Pediatric AIDS Foundation. In these positions, he worked to scale up HIV prevention, care, and treatment services in sub-Saharan Africa. Dr. Lee also has clinical experience as a HIV primary care doctor who worked in county hospitals in California's Bay area. This World AIDS Day, Dr. Lee shares his thoughts about what can be done to end the HIV epidemic abroad.
Q1: Today is World AIDS Day and NASTAD's theme for this year is a "Global Commitment", which highlights the commitment organizations all over the world have to end HIV in low-to-middle income countries (LMICs). Based on your experience, can you explain the impact of HIV on LMICs and what can be done to strengthen HIV programs in these countries?
HIV has impacted LMICs on the following multiple levels: it has impacted the lives of individuals, households, and communities; and it has affected the economic and social fabric of these countries. Although HIV has put a strain on these countries, progress has been made. For instance, when I first started in global HIV work there were estimated to be only 50,000 people on antiretroviral treatment (ART) across the entire continent of Africa. Now, there are tens of million people accessing treatment services.
There is still much work that needs to be done to strengthen HIV prevention, care, and treatment services. Inequalities and inequities in services and resources persist and must be addressed. Stigma, discrimination, racism, sexism, and HIV criminalization are all barriers that impact the health outcomes of marginalized populations. Financial and geographic barriers also contribute to the lack of access to quality and culturally competent HIV services and resources.
The strategies we need to end HIV/AIDS can also be applied to ending future pandemics. These strategies include:
A paradigm shift in financing and financial support to LMICs
Investing in community-led transformative responses
Equitable access to life-saving medicines and health technologies
Data systems that can detect inequalities and allow us to design approaches that address those inequalities
Investing in the workforce across all disciplines essential for ending the epidemic
Q2: In your role as Executive Director at NASTAD, what do you think NASTAD can do to support global HIV work without having a global program?
From 2000 through 2019, NASTAD's Global Program provided technical assistance to improve public health systems and HIV programs in more than 40 countries in the Americas, Africa, and Asia. The global program leveraged the expertise of U.S.-based public health practitioners and paired them with international public health peers to build capacity and optimize the use of national health systems.
Today, although NASTAD no longer has a physical presence outside of the U.S., it can continue to support global efforts through its:
Policy and advocacy efforts
Work on Appropriations
Documentation of best and promising practices
Coalition work to ensure access to life saving medications, technologies, and modern approaches to prevention of HIV transmission
Q3: NASTAD is celebrating its 30th anniversary. How do you hope to see NASTAD evolve in the next 30 years?
Over the past year or so, NASTAD embarked on a mission to develop a new strategic plan for the organization. In this plan, the organization's mission and vision were revised and we evaluated what priorities we wanted to focus on in the years to come. Today, NASTAD's vision is, "a world committed to ending HIV/AIDS, viral hepatitis, and intersecting epidemics" and it's mission is, "to advance the health and dignity of people living with and impacted by HIV/AIDS, viral hepatitis, and intersecting epidemics by strengthening governmental public health and leveraging community partnerships".
Our strategic priorities, as determined by our members, board, and staff are to:
Strengthen public health systems for HIV and hepatitis prevention, surveillance, and care.
Advance health equity, racial equity, and stigma elimination, focusing on disparately impacted communities.
Implement integrated approaches to address HIV, hepatitis, STIs, harm reduction, and the social determinants of health.
Strengthen organizational excellence within NASTAD and health departments.
NASTAD thanks Dr. Lee for his leadership in navigating this fight against HIV/AIDS. This World AIDS Day, we are in a unique time of combatting the COVID-19 pandemic, while still prioritizing ending the HIV epidemic in various countries. It takes a commitment from public health practitioners, health care workers, scientists, policymakers, and more to address health disparities and inequities in order to end these epidemics and pandemics and ensure optimal health outcomes for all.