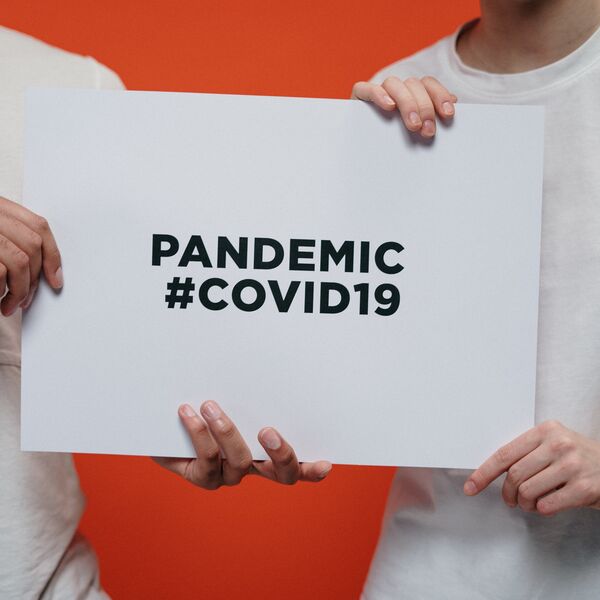 2 Years In: Fighting Multiple Pandemics
November 17, 2021 marks two years since, what researchers believe to be, the first case of COVID-19. In the past two years, COVID-19 infected, hospitalized, and caused the death of millions of people around the world. The virus disproportionately impacted communities of color and exacerbated health issues of those living with disabilities and comorbidities. Through it all, public health officials and health care workers were on the frontlines providing prevention, care, and treatment resources and services. Many had to make the decision to transition to the COVID-19 response from their fields of expertise, such as HIV/AIDS, hepatitis, STIs, and other infectious diseases. While the world prioritized the fight against the COVID-19 pandemic, the response to many other epidemics and pandemics suffered. Studies show that COVID-19 caused a decline in HIV testing and diagnosis and researchers fear that COVID-19 can cause a rise in HIV infections. COVID-19 also impacted access to hepatitis testing and treatment, with a 59% decrease in testing in April 2020 and a 43% decease in treatment in May 2020.
Today, two years into the pandemic, there have been lessons learned and health experts had to find a balance on how to combat COVID-19, wile also being steadfast in the fight against other infectious diseases. Public health officials, community leaders, scientists, health care workers, policymakers, and other essential stakeholders all united to develop innovative programming and policies that address COVID-19 and bring the fight against other epidemics back to the forefront. For instance, NASTAD and AIDS United were awarded with the CDC-supported funding opportunity, Expanding Syringe Services Programs (SSPs) Capacity to Respond to COVID-19. This opportunity provides NASTAD and AIDS United with resources that support SSPs and expand their capacity to provide COVID-19 vaccination, education, testing, and expanded services for additional adult vaccination for people who use drugs. The TakeMeHome program is another example of this type of programming. The TakeMeHome program addressed the decrease in HIV testing by mailing free rapid HIV self-tests directly to residents. The at-home test kits provided testing options during a time when the COVID-19 stay-at-home orders closed many HIV testing facilities. Programming and policies such as these are needed in order to provide balance in combatting COVID-19, HIV/AIDS, hepatitis, and other related epidemics.
The COVID-19 pandemic is not over, however, there have been many strides made towards eradicating it. In December 2020, Pfizer-BioNTech released a COVID-19 vaccine. Soon after, Moderna Therapeutics and Johnson & Johnson also released vaccines. From December 2020 to now, over three billion people around the world have been fully vaccinated and trends of COVID-19 cases and deaths have been on the decline. Public health officials and health care workers continue to navigate the pandemic and prioritize communities who are most impacted. We are now two years into the COVID-19 pandemic, and with focus and dedication, we can continue to see progress towards an end.
For COVID-19 updates and resources, visit: https://www.nastad.org/covid-19.