Image

Chapter 5: HIV Prevention for Black and Latino GBM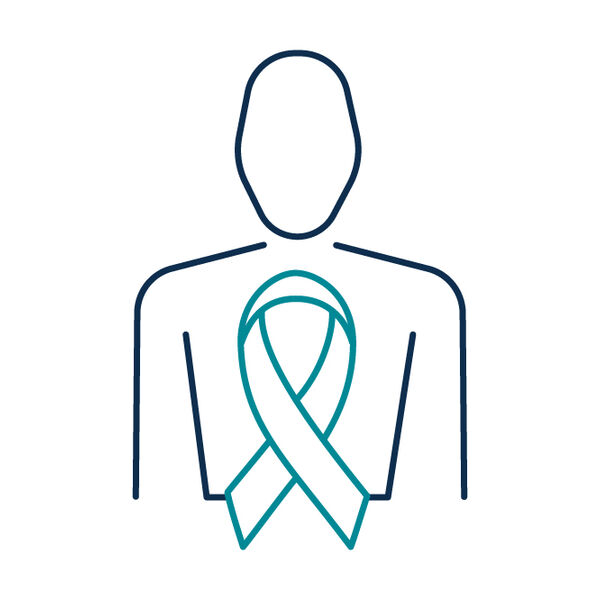 In recent years, overall national HIV incidence has generally decreased or stabilized, but this trend is not consistent across all populations. Gay, bisexual and other men who have sex with men (GBM), continue to be disproportionately affected by HIV, particularly among Black/African Americans and Latinx populations. According to the CDC, GBM account for 66% of all HIV diagnoses and 82% of diagnoses among males. Black/African American GBM accounted for the largest number of HIV diagnoses, followed by Latinx.
The momentum in decreases in overall HIV incidence accompanied by a concerning momentum of increases in HIV incidence within specific populations speaks to health inequity. We must consider the impact of social factors on disproportionately affected populations to understand why discrepancies in HIV incidence exist among various communities.
Are staggering HIV infection rates among Black gay men a result of implicit bias? | NASTAD
Implicit biases contribute to stigma, structural barriers, and healthcare inequities that result in rising HIV incidence in Black GBM.  6 min, 57 sec
Clinicians: A Front-Line Defense Against HIV in the Hispanic/Latino Community | CDC
Of Latinx PLWH, only about half are retained in care. Stigma, social and cultural challenges including language barriers and mistrust of government agencies lead to contribute to the disproportionate rates of HIV faced by Latinx GBM. 4 min, 44 sec
Health Department Examples
Georgia
His Health is a one-of-a-kind NASTAD online resource aimed at advancing the standard of care for Black gay and bisexual men and other men who have sex with men (GBM) and transgender patients. In 2017, William Lyons, Georgia's State AIDS Director, was inspired to use His Health to train all HIV prevention providers funded by OHA. To address the health inequities that Black GBM confront along the HIV care continuum in the state, OHA successfully developed a mandate that required all staff to enroll in the Continuing Education trainings. The mandate demonstrates OHA's commitment to make holistic, affirming, and culturally responsive care the standard for young Black GBM patients. These topics have been on the agenda for their summits on GBM health, at their all-state provider meetings, as well as multiple regional and provider specific trainings conducted by Capacity Building Assistance (CBA) providers and in-house Technical Assistance (TA). The HIV-related stigma that persists in Georgia coupled with OHA's urgency to provide specialized training to staff regarding this population, served as an impetus to implement this mandate.
Indiana
Creative Collaborations: Indiana's Program on Linkage and Retention in Care for Priority Populations - The Damien Center, Indiana's largest provider of HIV services, teamed up with Brothers United, an organization with an African-American focused HIV mission, to ensure better access to care for the African-American population. Through this strategic collaboration, the organizations created memorandums of understanding (MOUs) that allowed for The Damien Center to operate a satellite location within Brothers United's office, paving the way for the provision of new services that clients had previously struggled to access. These services, critical to maintaining engagement in care, include linkage to care, non-medical case management (NMCM), and mental health, in addition to pre-exposure prophylaxis (PrEP) services. The program fills the gap between available medical and supportive services by providing individualized, long-term, one-on-one support for clients.
Tennessee
Tennessee's Social Network Strategy (SNS) HIV Testing Program is a non-clinical testing program in which three contracted community-based organizations (CBOs) targeted testing among young Black MSM while also identifying "recruiters" to conduct further outreach within their social networks.  The SNS HIV Testing Program was implemented in the two cities of Tennessee with the highest rates of HIV over a period of three years and is an innovative and non-traditional approach to reaching Black MSM.
Key Resources
Additional Resources
Check Your Understanding
Why is there a focus on HIV prevention specifically for Black and Latino GBM?
Despite the strength and resilience of Black and Latino GBM, these populations face stigma, discrimination, and medical mistrust that contribute to them having the fastest rising rates of HIV incidence when compared to all other demographics.
What challenges, that are specific to Black populations, exacerbate rates of HIV incidence in Black GBM?
According to the CDC, Black GBM are less likely to be aware of this HIV status, when compared to GBM of other ethnicities. When they are diagnosed as HIV-positive, only about 2/3 are linked to medical care in a timely fashion. This contributes to lower rates of viral suppression, when compared to GBM of other ethnicities. Additionally, socioeconomic factors including poverty, housing, access to health care services, lack of HIV prevention education, increased incarceration rates, and more, influence the disproportionate rates of HIV in Black GBM.
What challenges, that are specific to Latino populations, exacerbate rates of HIV incidence in Latino GBM?
According to the CDC, Latino GBM are less likely to be aware of their HIV status when compared to GBM of other ethnicities (excluding Black GBM). Latinos have higher rates of STDs than some other ethnicities. Social factors including poverty, migration patterns, education and language barriers, as well as documentation status contribute to the hesitancy or inability to seek care, and ultimately, the disproportionate rates of HIV in Latino GBM.